Cinnamon Spice
August 24, 2020
Sponsored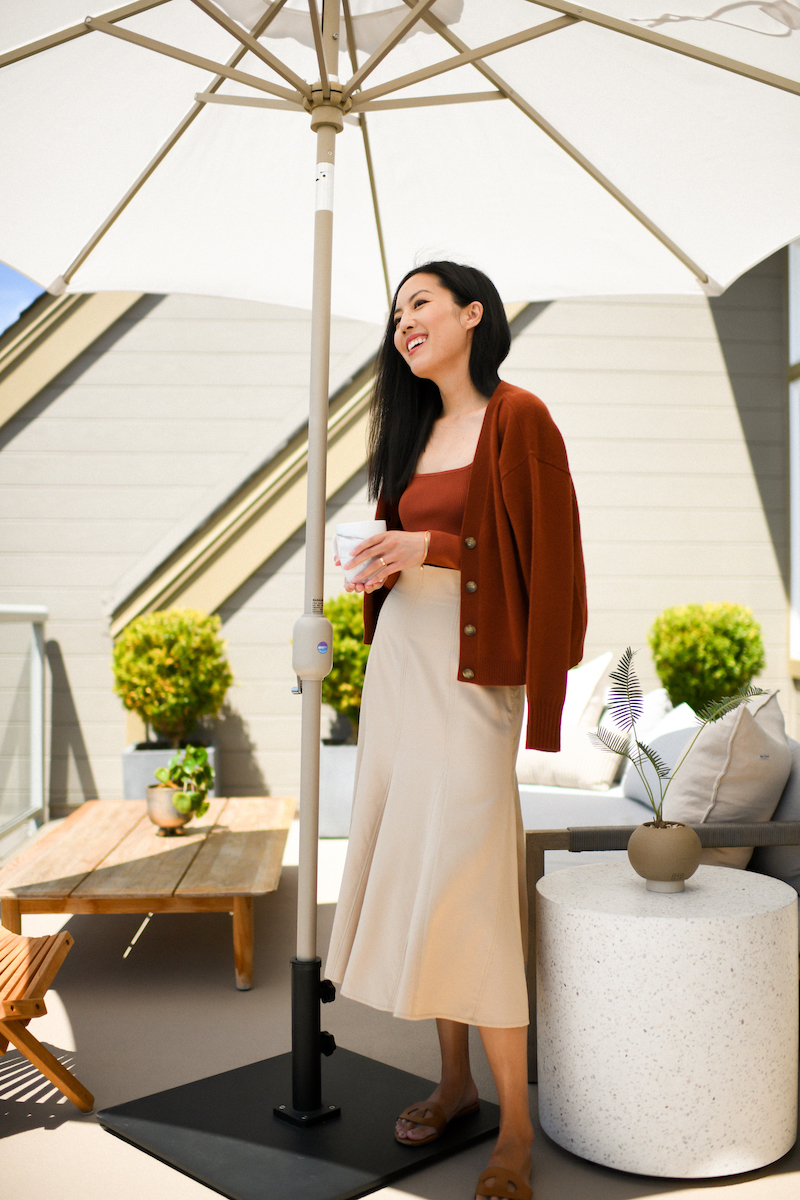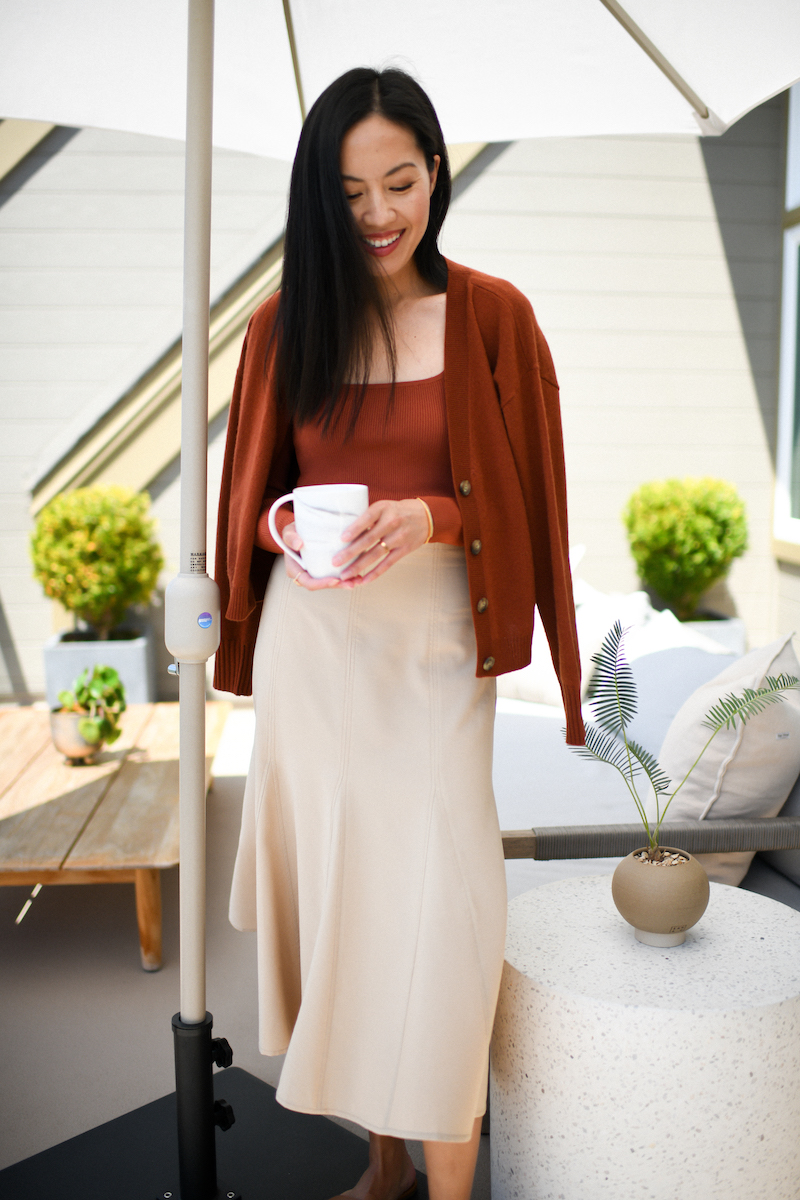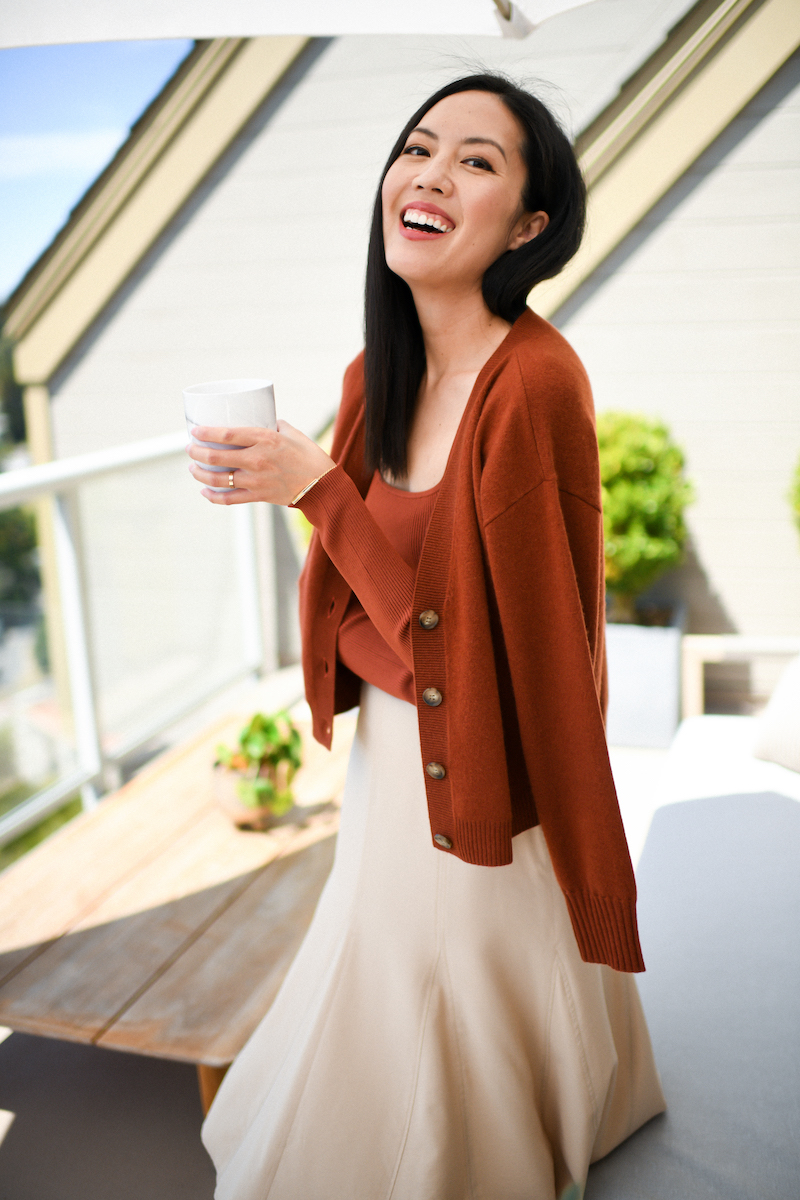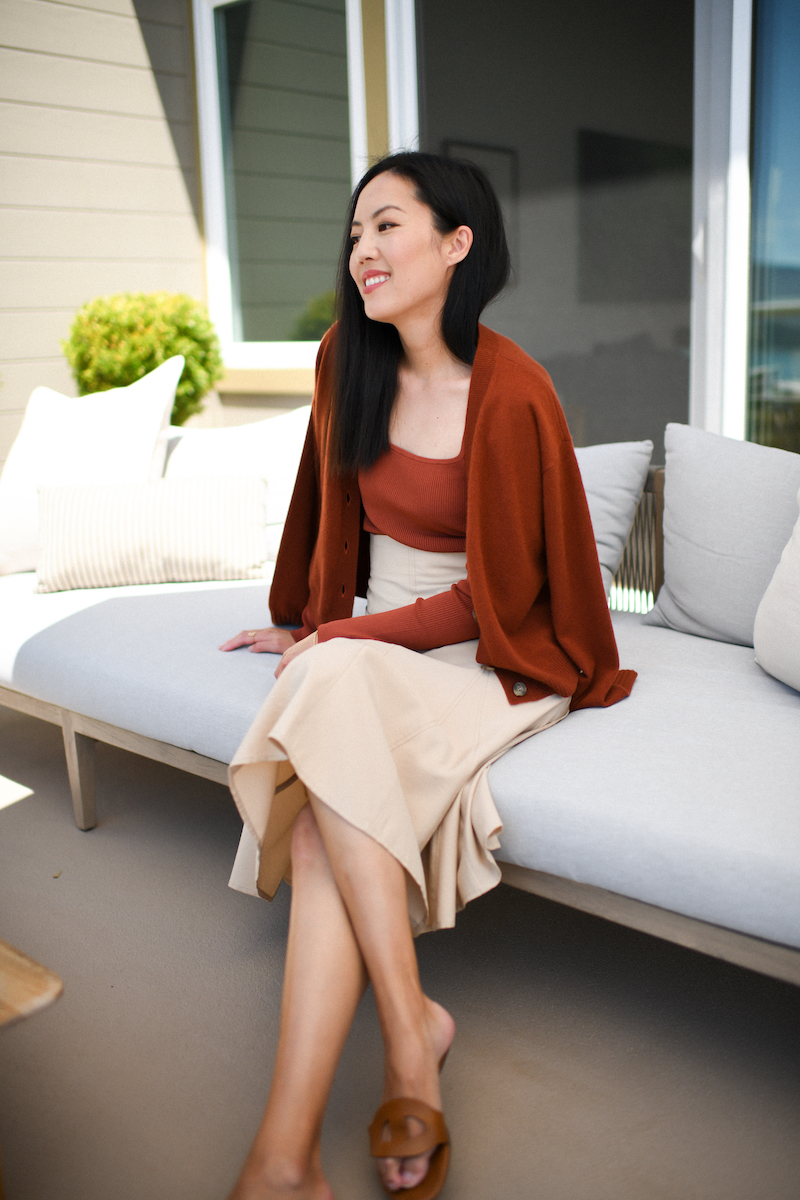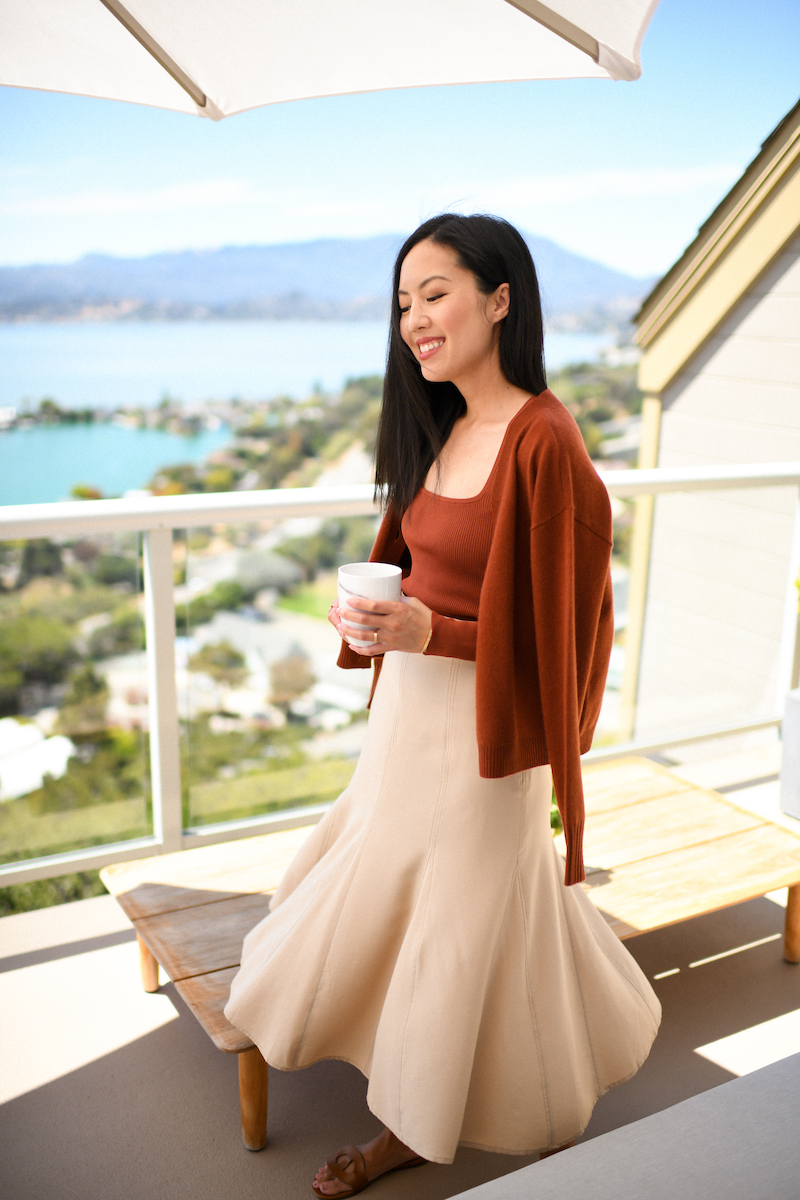 Sponsored by INTERMIX and ShopStyle
Good morning! Heading into my favorite Fall months and getting an early start in this cinnamon spice-colored cashmere sweater. I've worn INTERMIX Collection cashmere pieces so, so many times on the blog (like the v-neck sweater in ivory and camel) – they're so cozy and classic. And they really have the length right for versatility, giving you the option of leaving it out or tucking it in. Like all of the INTERMIX Collection pieces I've worn, the quality is worth the investment. This INTERMIX cardigan will be on repeat – that's a promise.
More of my new season favorites:
Thanks for stopping by and hope you're having a nice week!
***
Cashmere cardigan (here)
Knit top (the knit on this is amazing! It's thick but stretchy and fits so, so well. I'm in love. here)
Midi skirt (it comes with a matching belt! wearing it without it here but I'll wear it with the belt and a basic tee very soon. here)
PS: Free shipping and returns on all orders!