Summer Dress
August 13, 2020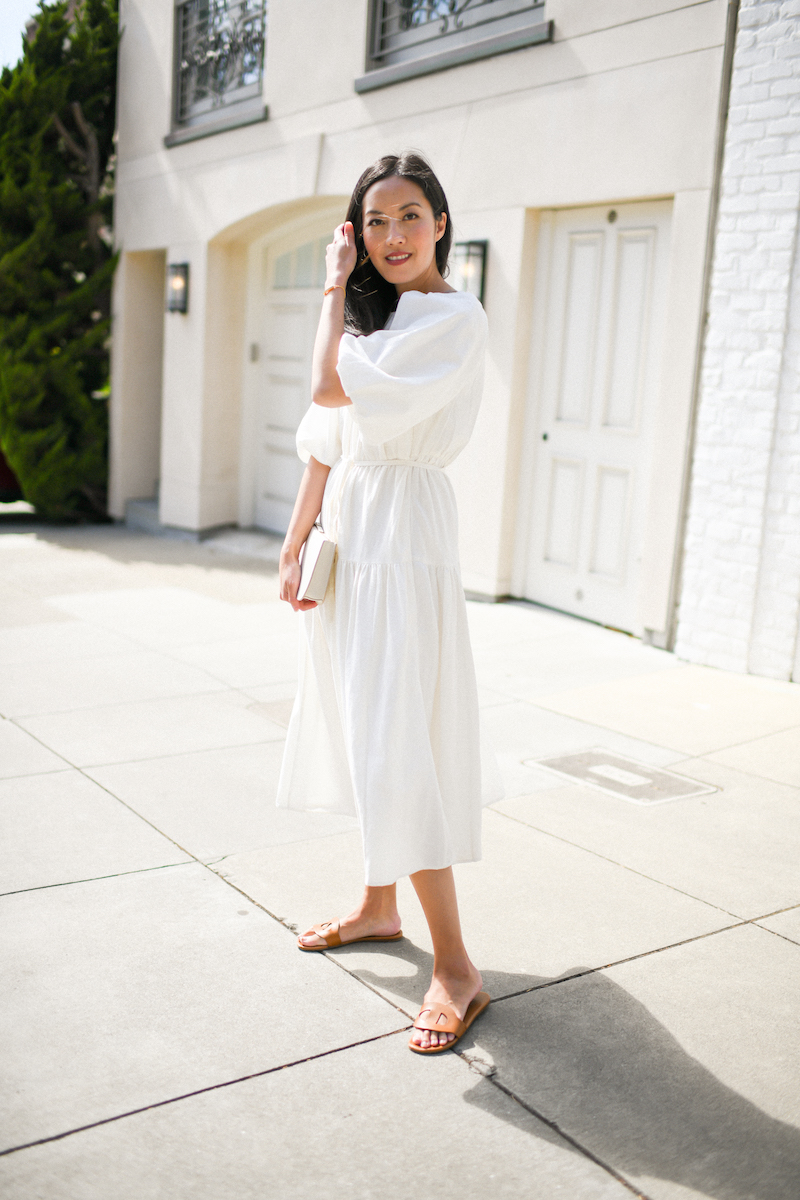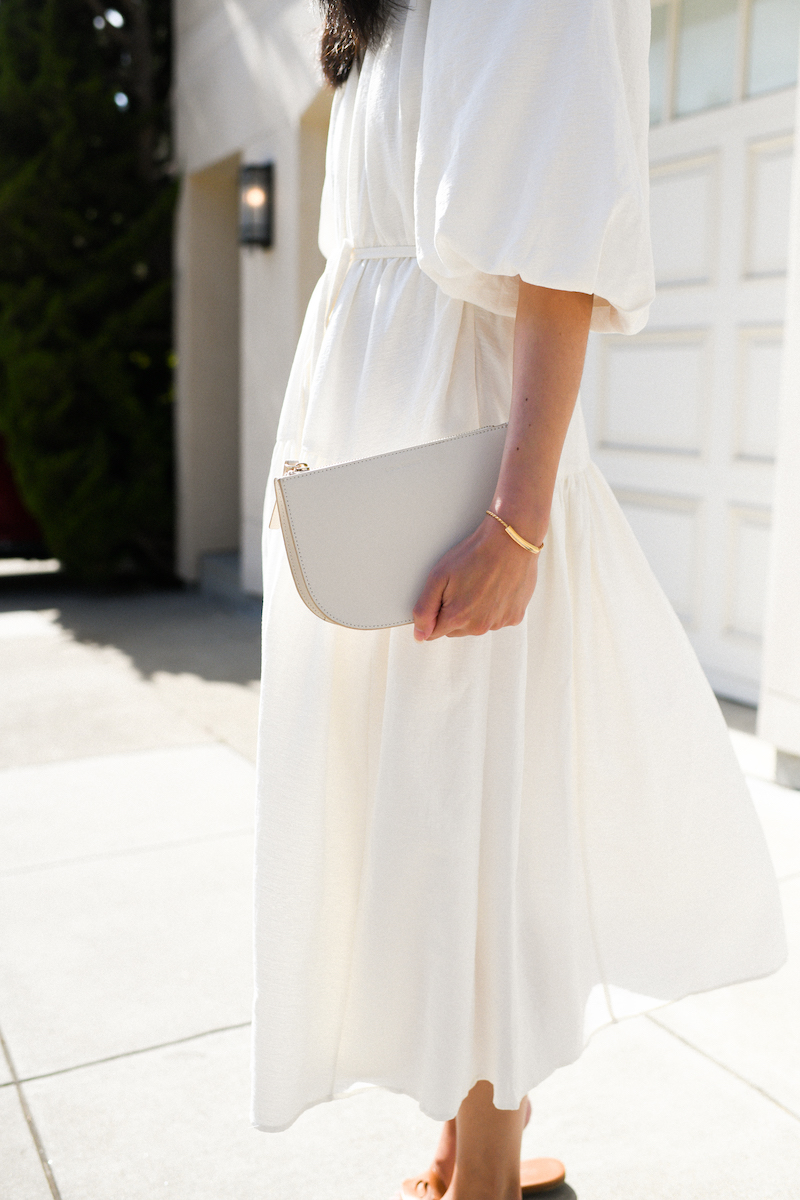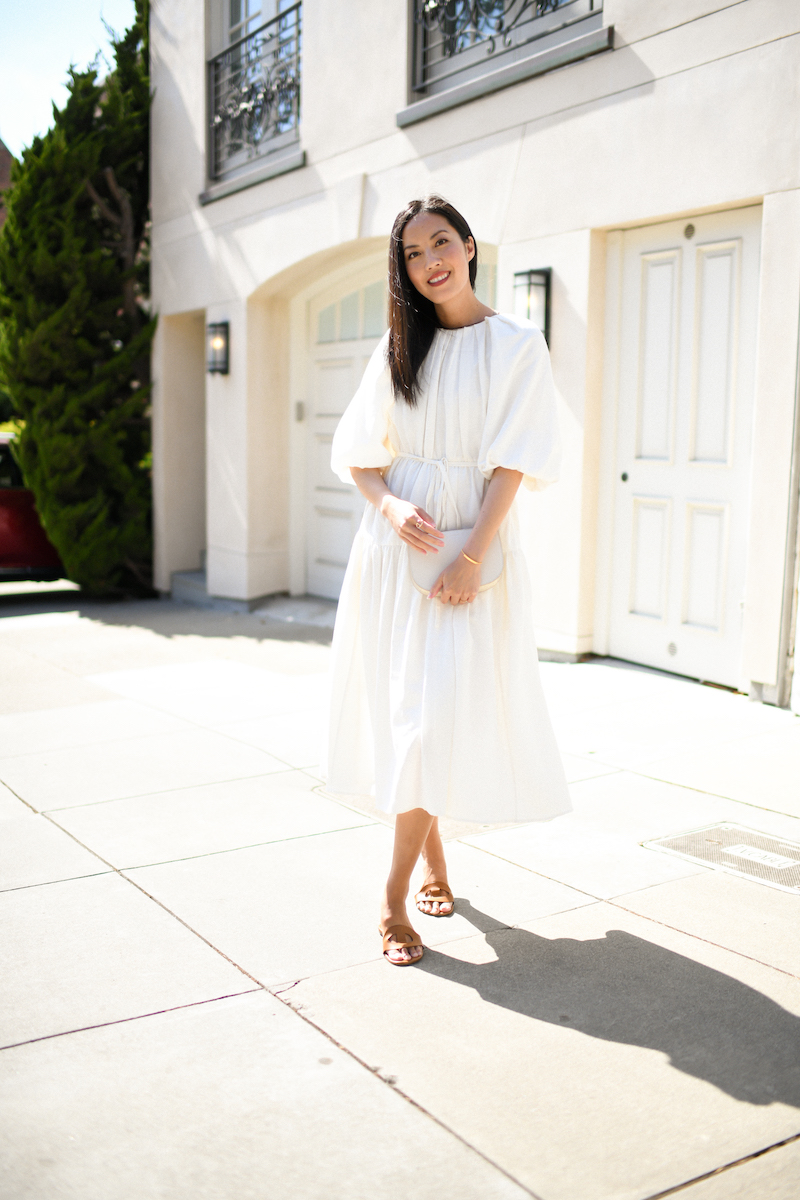 Our new weekend treat is what I look forward to all week: a takeout dinner in SF, packed camp chairs, a mini table and beverage of our choice. It's become our weekly bright spot, a nice and welcome change from our dining room (which we love but all our meals for 4 months happened there!).
I took off my mask for just a moment to take these photos on an empty street wearing this lovely dress – and to be honest I felt weird doing so. Masks are our new normal – and we do it for everyone around us, not just for ourselves.
Hope you're having a good week. Sending love! Thanks for stopping by.
PS: I loved the cardigan I wore recently so much, I also picked it up in olive for Fall with these pants! Such a good price at $49.
***
Dress (the textured voile fabric is so beautiful!! I always love their clothes. here | also in blouse form here)
Bag (I have this in black and bought it in ivory too – can be worn as a belt bag, wristlet, shoulder bag, cross body… so versatile and just *easy* to wear during our new normal. here)
Bracelet (here)
Sandals (old by Hermes | similar here on sale)