Embroidery
December 2, 2020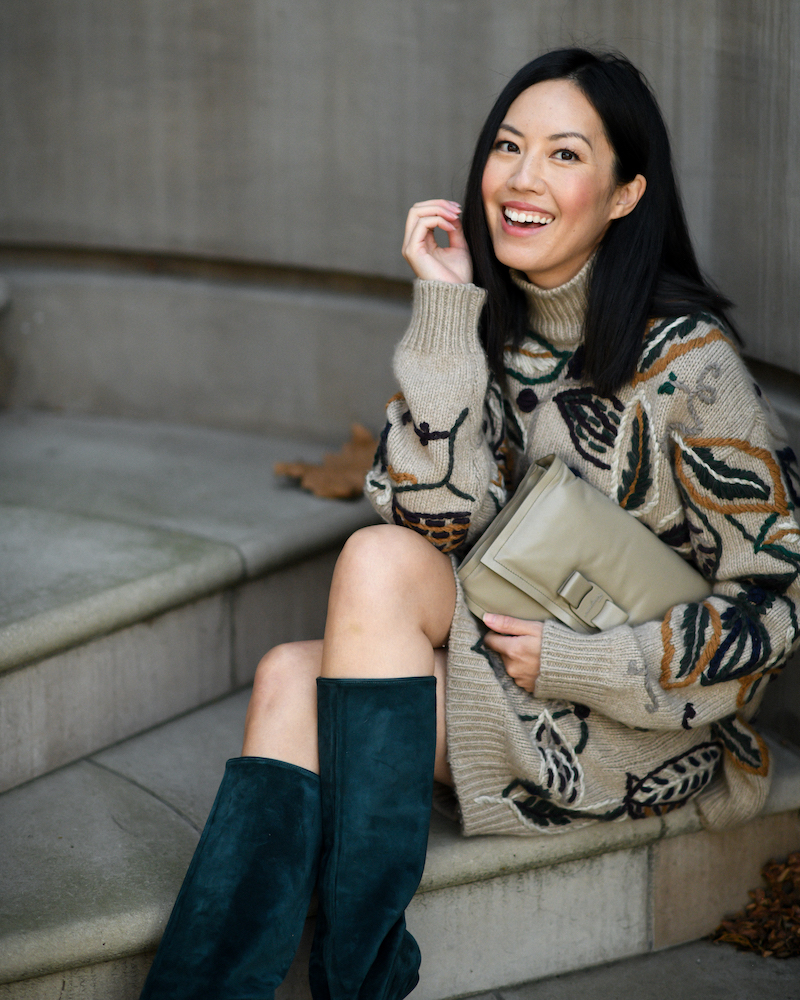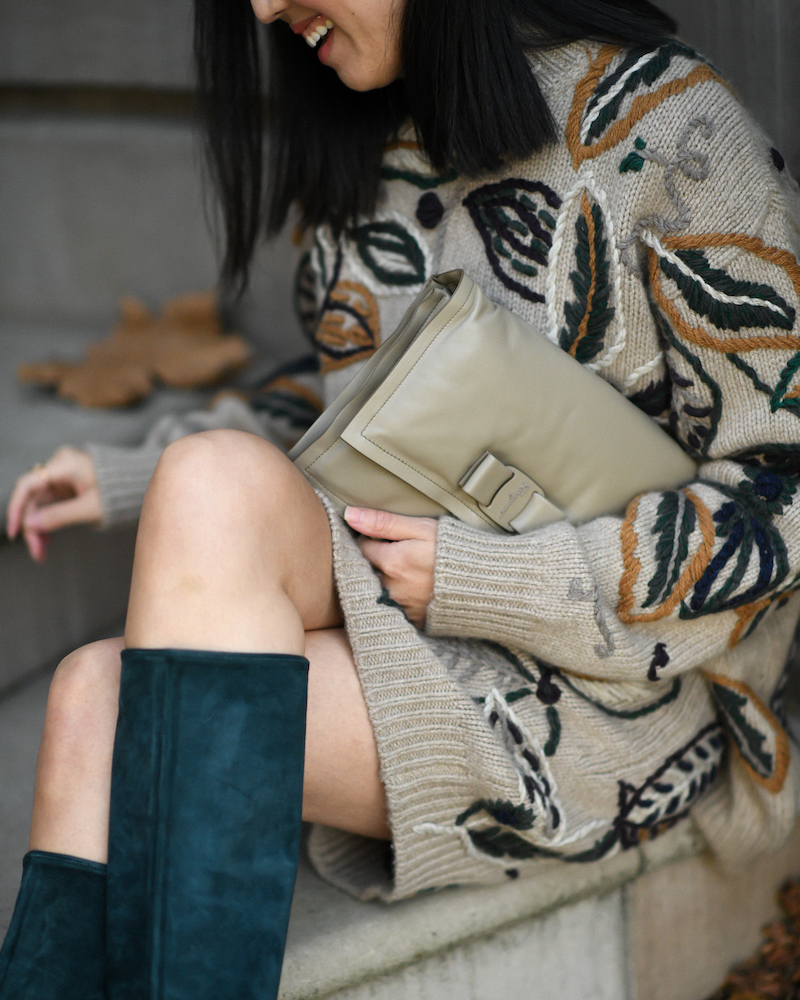 Like a dream: wearing an embroidered sweater-dress and boots from the Ferragamo Fall/Winter runway. And you've seen this purse multiple times on the blog now – it was a perfect match!
I'm getting my presents out to friends and family early this year (shipping might take longer this holiday!). Some of my favorite finds so far:
Thank you for stopping by and hope you're having a great week!