Silk and (Faux) Leather
December 9, 2020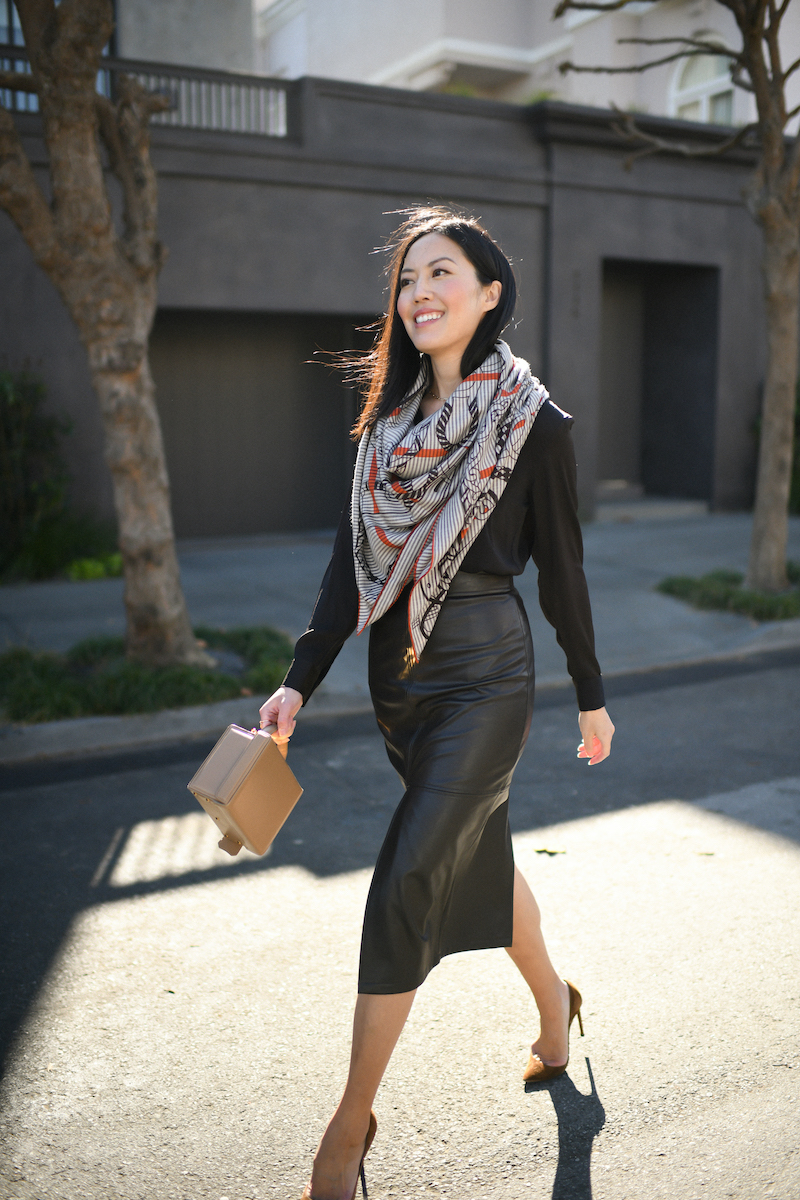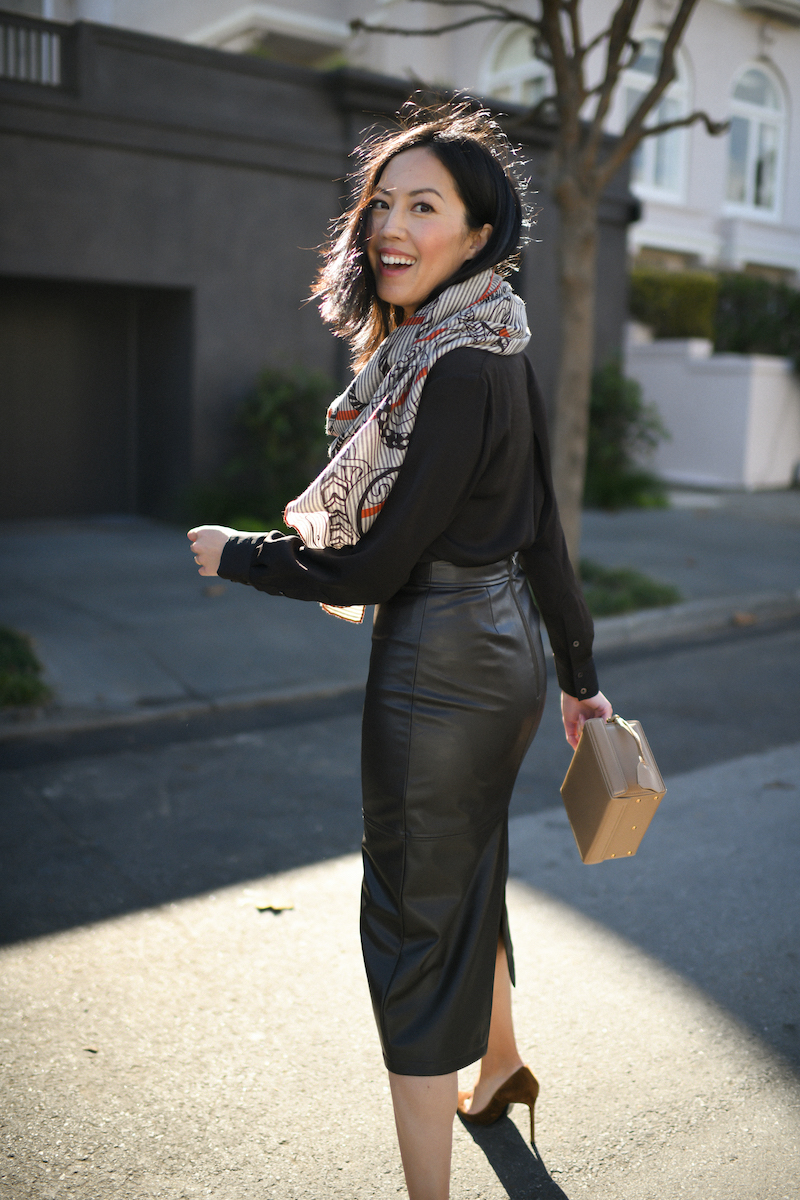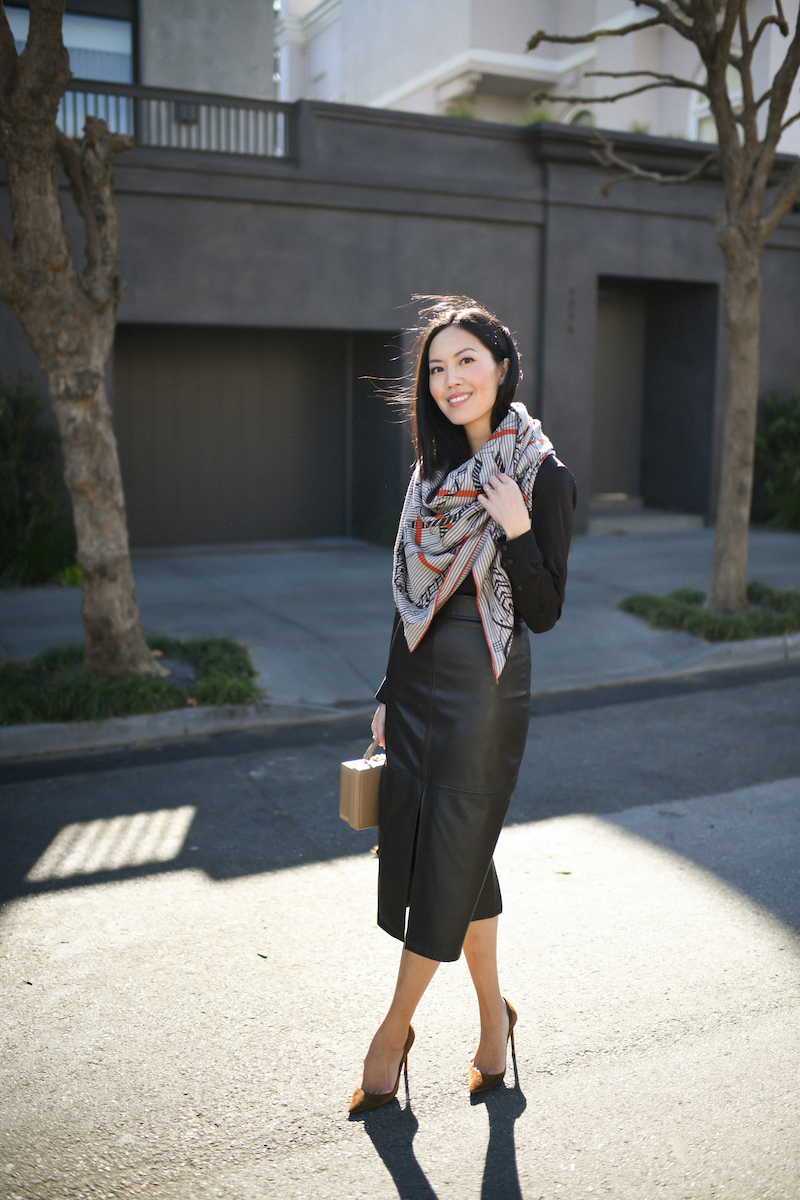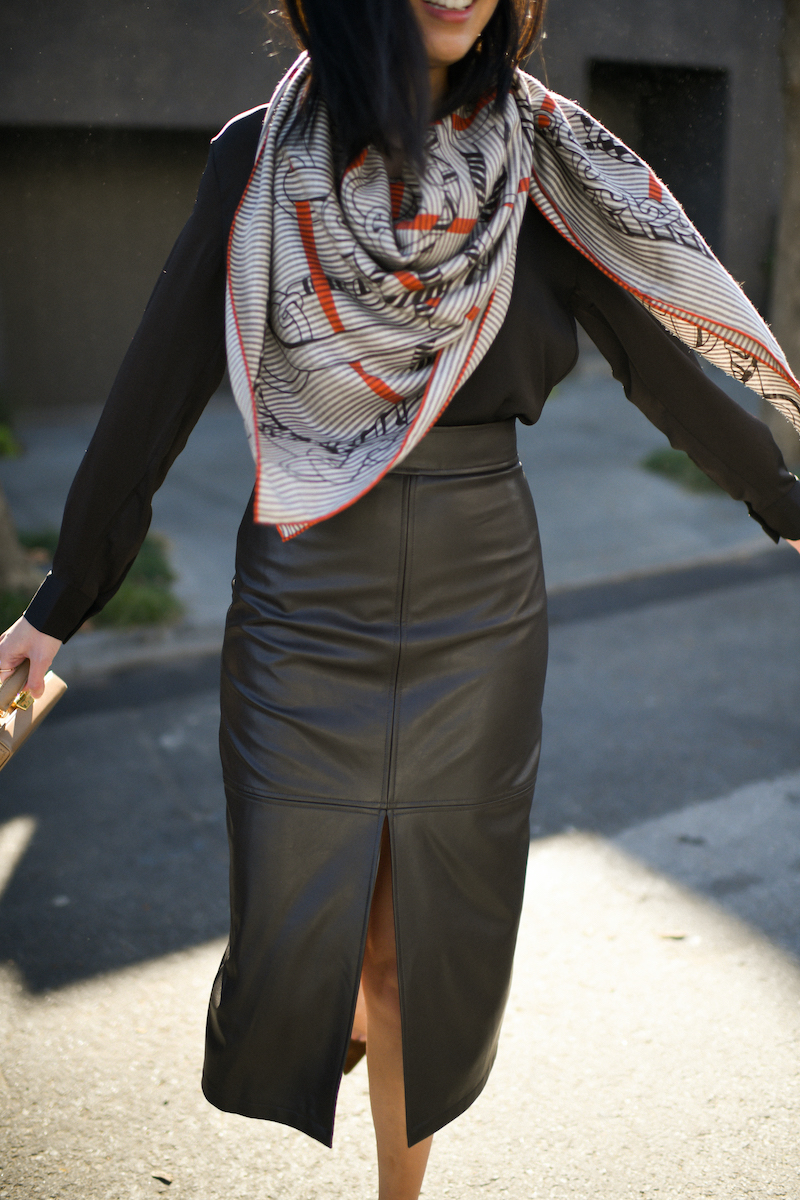 Good morning and happy Wednesday!
My egg retrieval procedure was on Monday and boy am I happy to be on the other side of things. My body really responded to the injections (too much is not always a good thing, especially in this case, I promise) so the last 36-48 hours before my retrieval were extremely uncomfortable. Feeling grateful, especially to our friends who made the process possible and easier on us.
Hope your week is going well and thanks for stopping by!
PS: This skirt (on sale!) is from Olivela, where 20% of ALL sales go to wonderful causes. Right now, Olivela's featured giving partner is St. Jude – what an easy way to support their mission!
***
Faux leather skirt (on sale! here)
Blouse (here)
Scarf (here)
Heels (similar here)
Purse (on sale in blush here)
Now on sale: