Cozy Slippers
December 14, 2020
Sponsored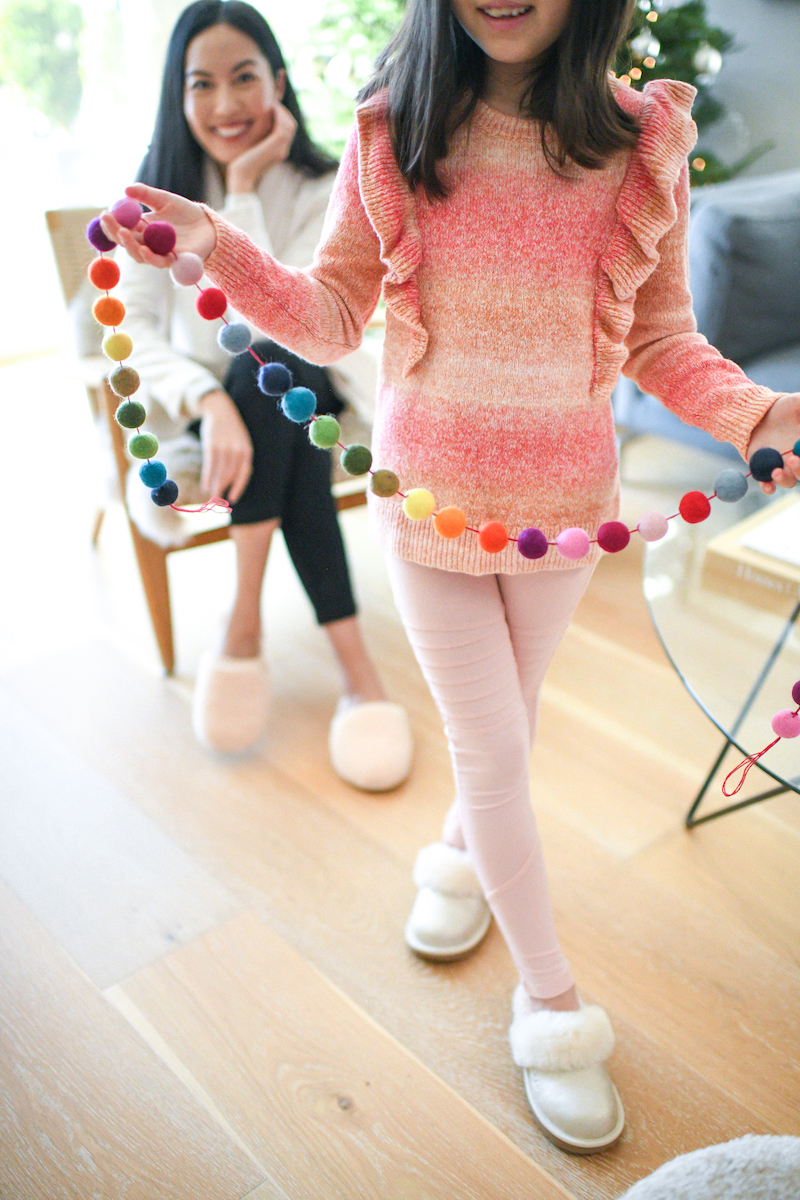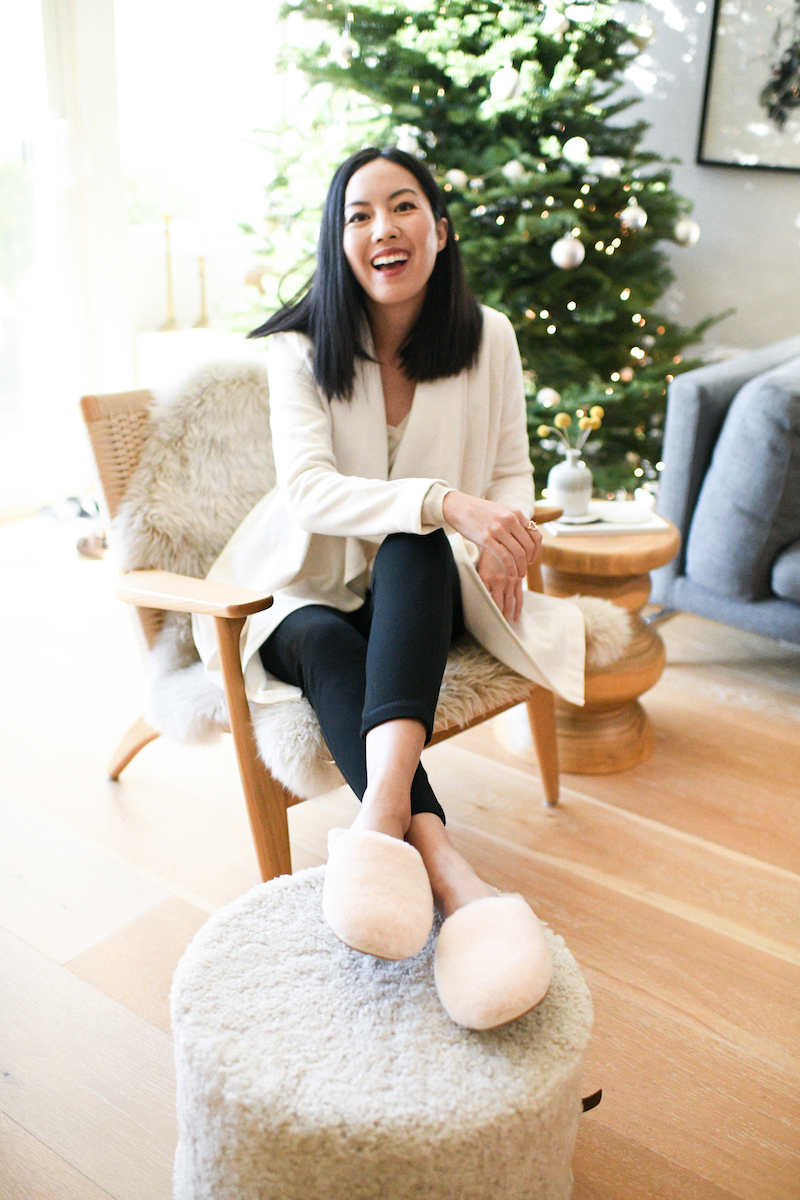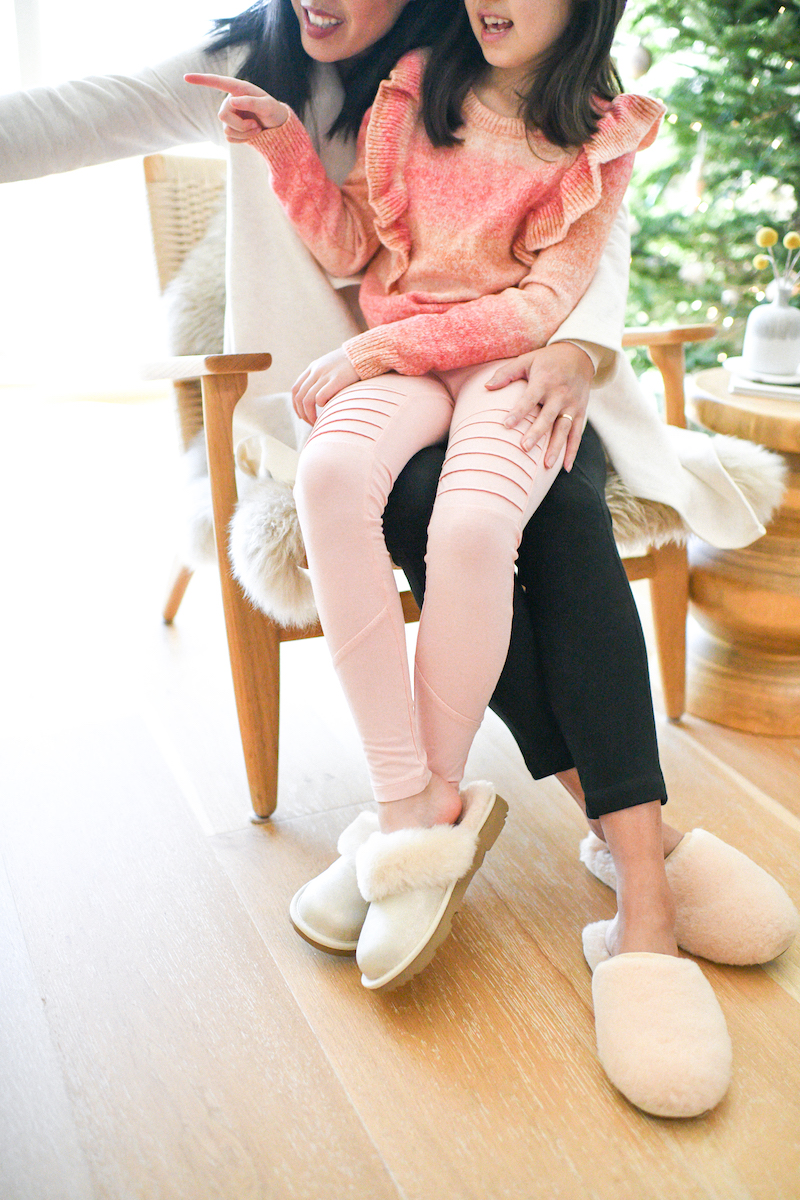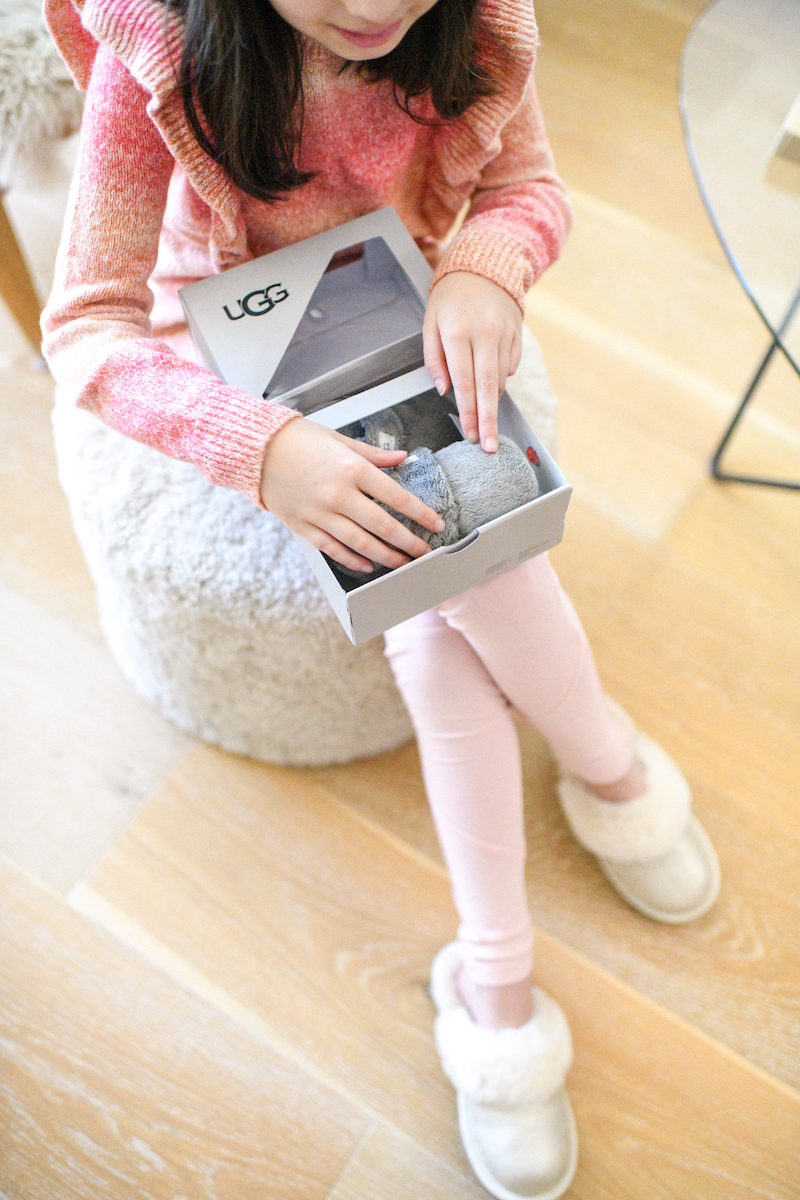 Good morning and happy Monday!
Wild news: I've never been so in love with a pair of slippers before! My feet are always cold, but socks are a little too slippery in our all-hardwood floor house. You've seen me wear slippers at home constantly in my instagram posts but this pair I bought at Nordstrom just wins.
It hugs my foot in the most magical, cloud-like way (doesn't slip out when walking!), it's made of their signature UGGpure wool inside and out (feels like genuine shearling and keeps my toes warm) and the rubber sole prevents me from sliding across our hardwood floors. It is the ultimate under-$100 gift in my opinion – tested and approved with flying colors!
Lucia is equally smitten with her slippers (she lives in her classic bow UGGs during cold weather outdoors) and was adorably fawning over the tiny little booties I found as a gift for a close friend and her newborn. We wrapped that right up and it's been shipped out to the sweetest baby girl!
More of my picks: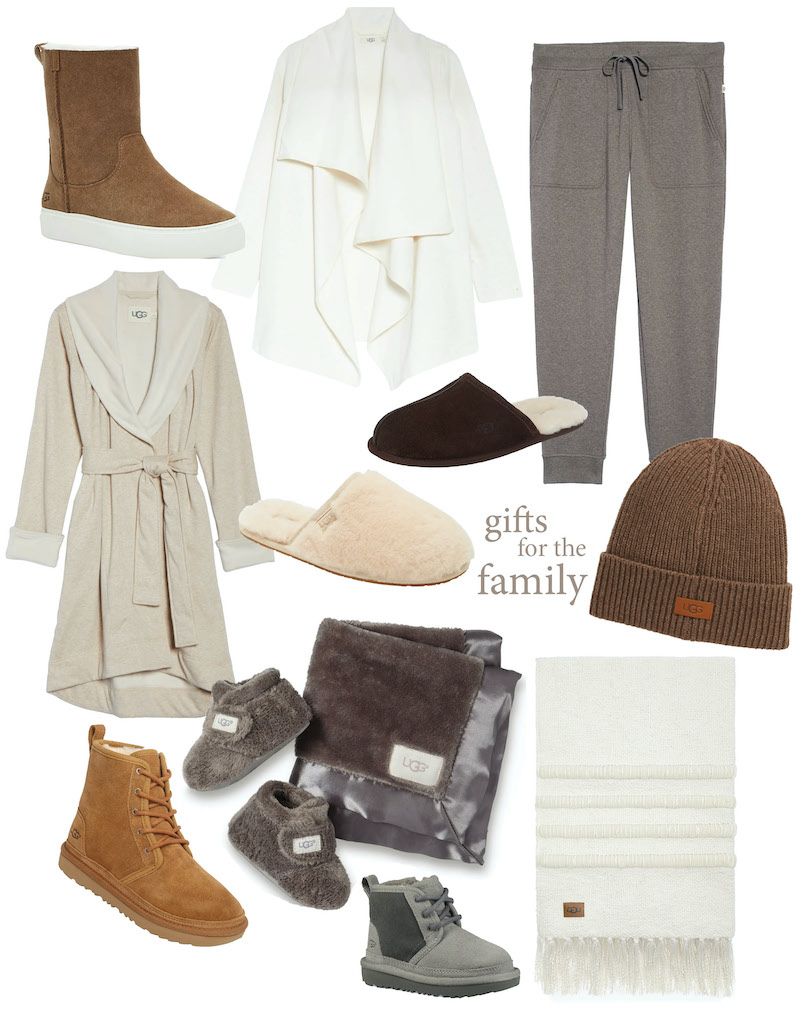 clockwise from top left corner:
women's sneaker boot (here)
women's cardigan (I'm wearing this! here)
men's joggers (here)
men's slippers (here)
men's beanie (here)
throw blanket for home (here)
toddler, little and big kid's chukka boot (here)
baby's booties and blanket gift set (here)
little & big kid's lace-up boot (here)
women's robe (here)
women's slippers (here)
***
on me:
cardigan (here | more women's clothing by the brand here)
leggings (here)
slippers (here)
on lucia: 
sweater (here)
leggings (here)
slippers (here and here)
baby slippers (for a gift! here and here as a set with blanket)

Thank you Nordstrom for partnering with me on this post!