Making MY list…
December 16, 2020
Sponsored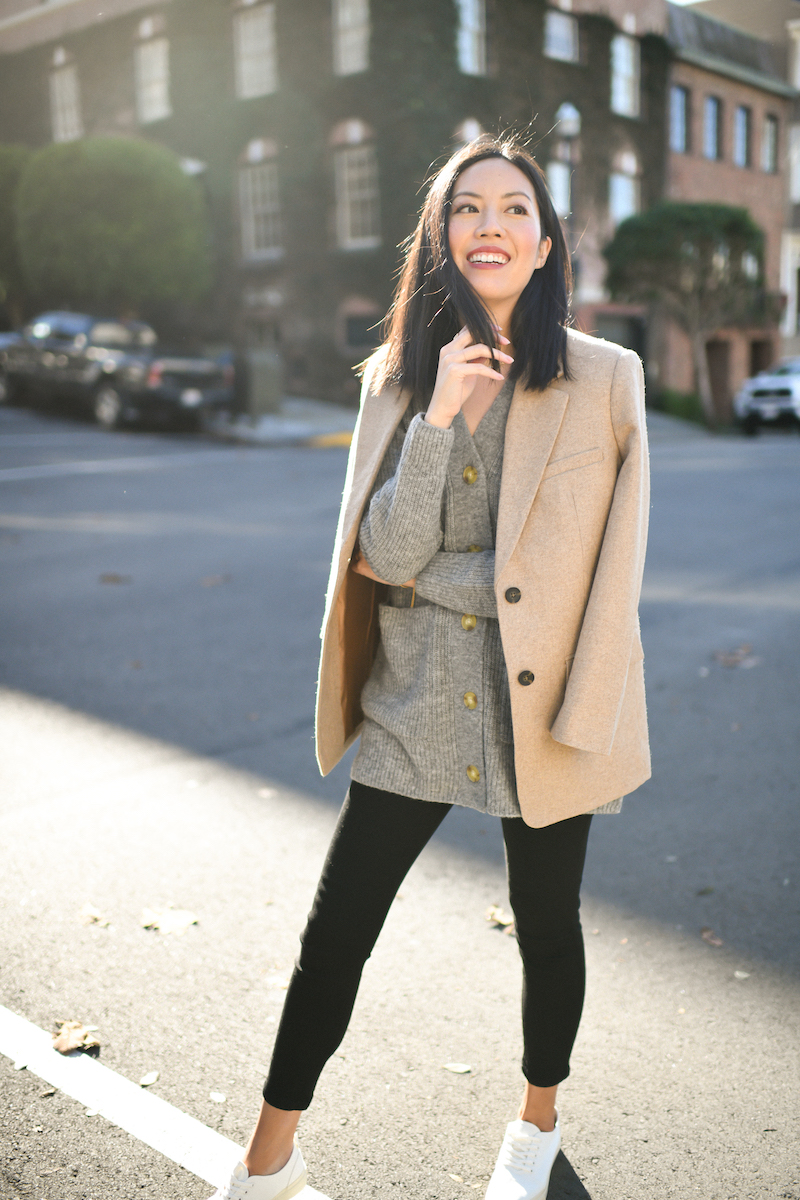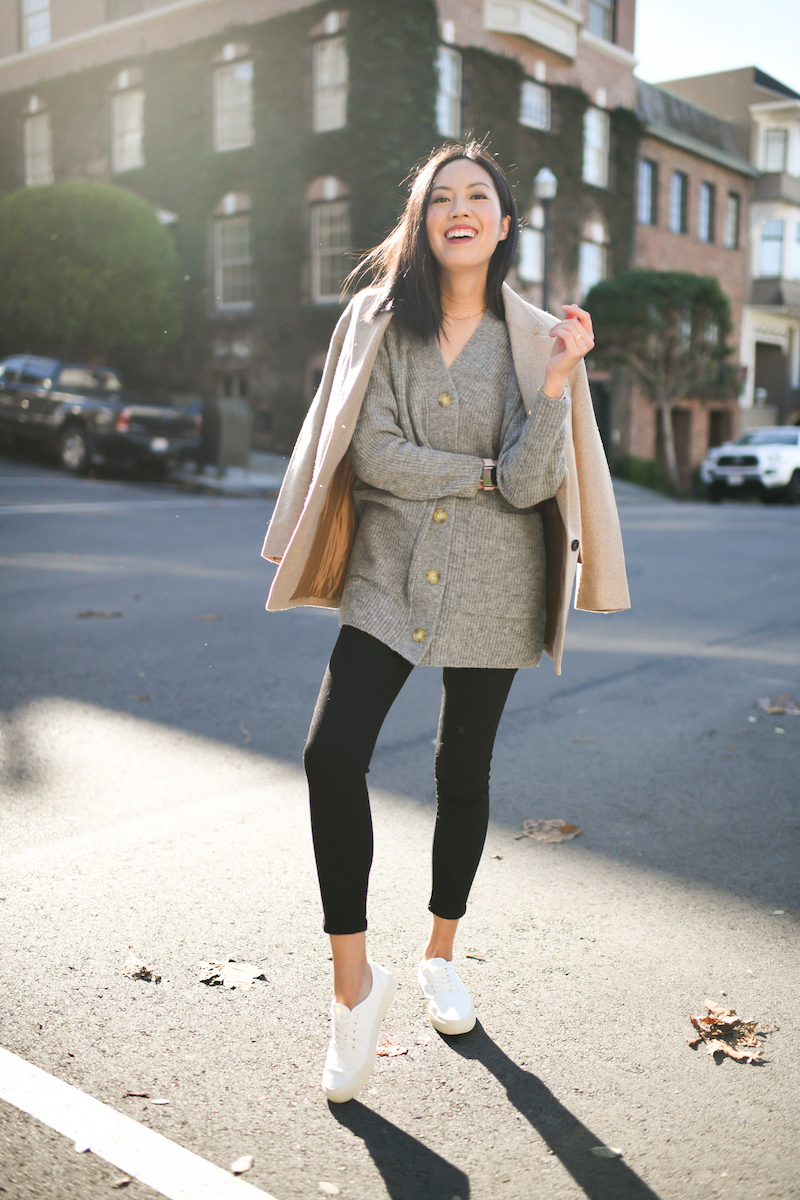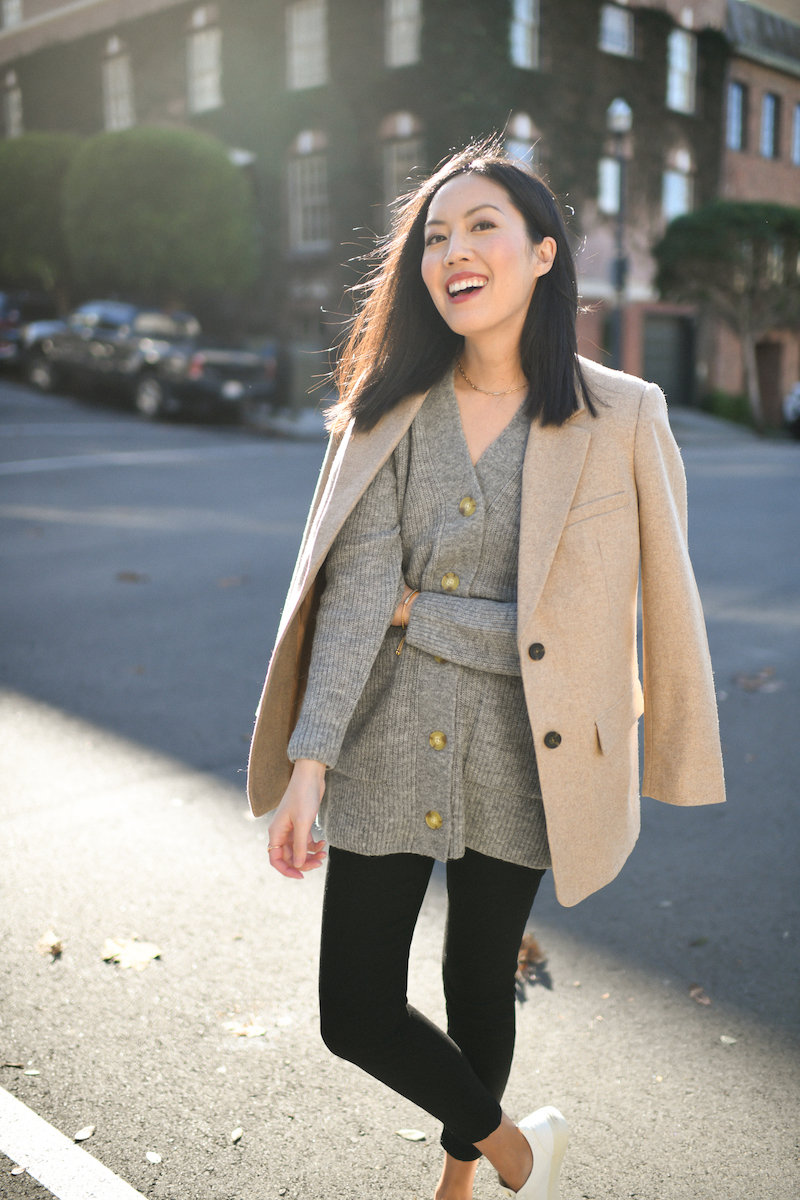 Not going to lie: it's hard to resist a little gift here and there for myself during all the holiday browsing online. At Everlane, I found the perfect (soft and not itchy!) oversized alpaca cardigan. Paired with leggings like these, it's my go-to look at home when I want to be comfortable.
Today, though, I'm wearing the more put-together version of my at-home look: the cardigan, their high-rise skinny (this style specifically – I need the stretch!), the forever sneaker (very comfortable and love how sleek they are PLUS the price! $58!) and their oversized blazer (I sized down to a size 0 in this and LOVE the fit).
A few more highlights from their current selection (plus these make great gifts too):
Besides all of the holiday browsing I've been doing, I've been wrapping, wrapping, wrapping. And shipping. It's a small thing but I really love taking the time to wrap all my presents, knowing they'll be sitting under my loved ones' trees.
Hope you're having a great week so far!
***
Blazer (here)
Oversized cardigan (I also ordered it in Rosewood! here)
High-rise skinny jeans (here)
Sneaker ($58! and I would never guess it. here)

Thank you Everlane for partnering with me on this post!