Bedroom Details
January 17, 2021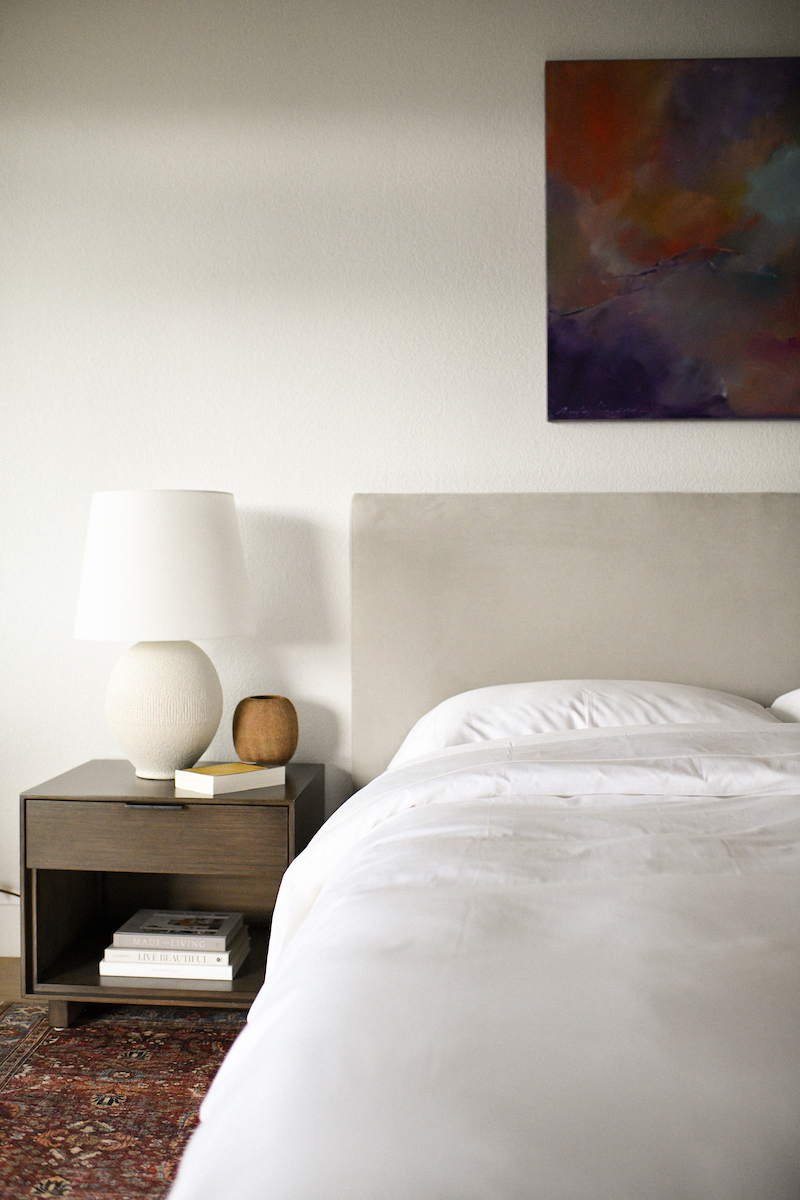 Happy weekend! I shared our bedroom on stories yesterday and received so many questions about our furniture and (minimal) decor – wanted to share those details below:
Bed (here) – we had a great experience ordering from here and in fact all of our beds in our home now are by the brand. Delivery team was always wonderful and friendly.
Sheets/Duvet set (here) – use ANH20 for 20% off through the end of the month!
Lamp (here) – love the texture!
Vase (here) – it just needs flowers, ha!
Rug (here)
Nightstand (old, from here)
Art – a wedding gift by the artist whose art is all around our house!
Hope you're having a great weekend!