Oversized stripes
January 11, 2021
Sponsored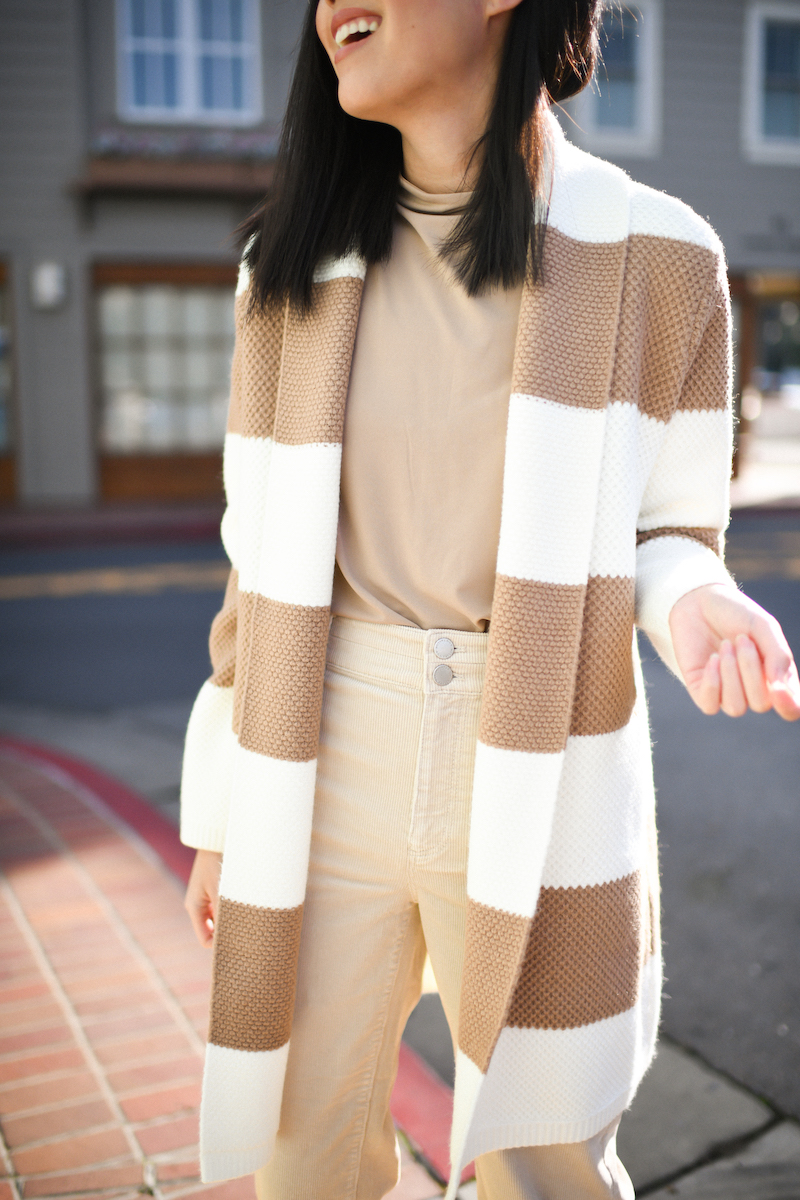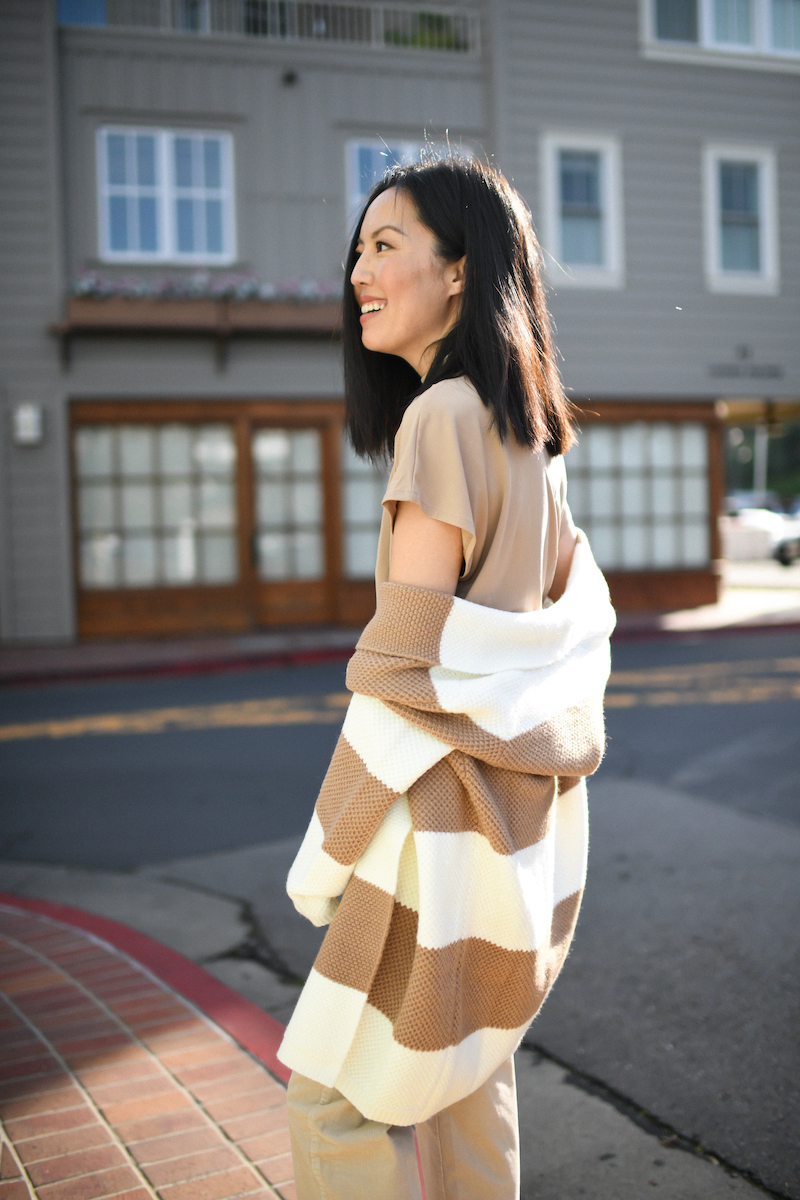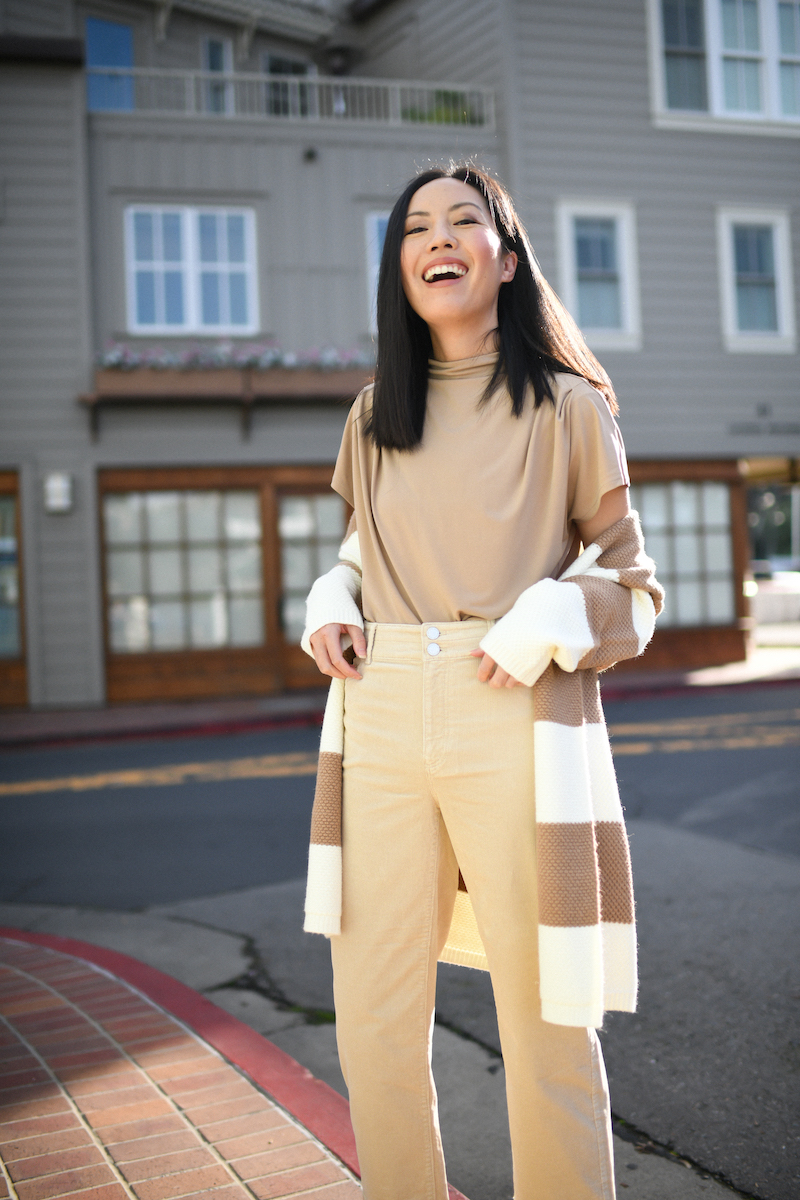 Good morning and happy Monday! I'm wearing some of my favorite new arrivals by my longtime partner, Ann Taylor. The oversized stripes on this cardigan feel modern and fresh, and hopeful – like it's calling for Spring! The corduroy pants (a really beautiful shade of ivory/beige) have stretch, which is a must for me now. And if I had to pick favorites, I would say this draped top was the biggest (and best) find. It is incredibly elegant in a casual, effortless way. It drapes beautifully.
A few more favorites:

***
Striped cardigan (here)
Draped top (here)
Corduroy cropped pant (here)
Booties (here)
Thank you Ann Taylor for partnering with me on this post!