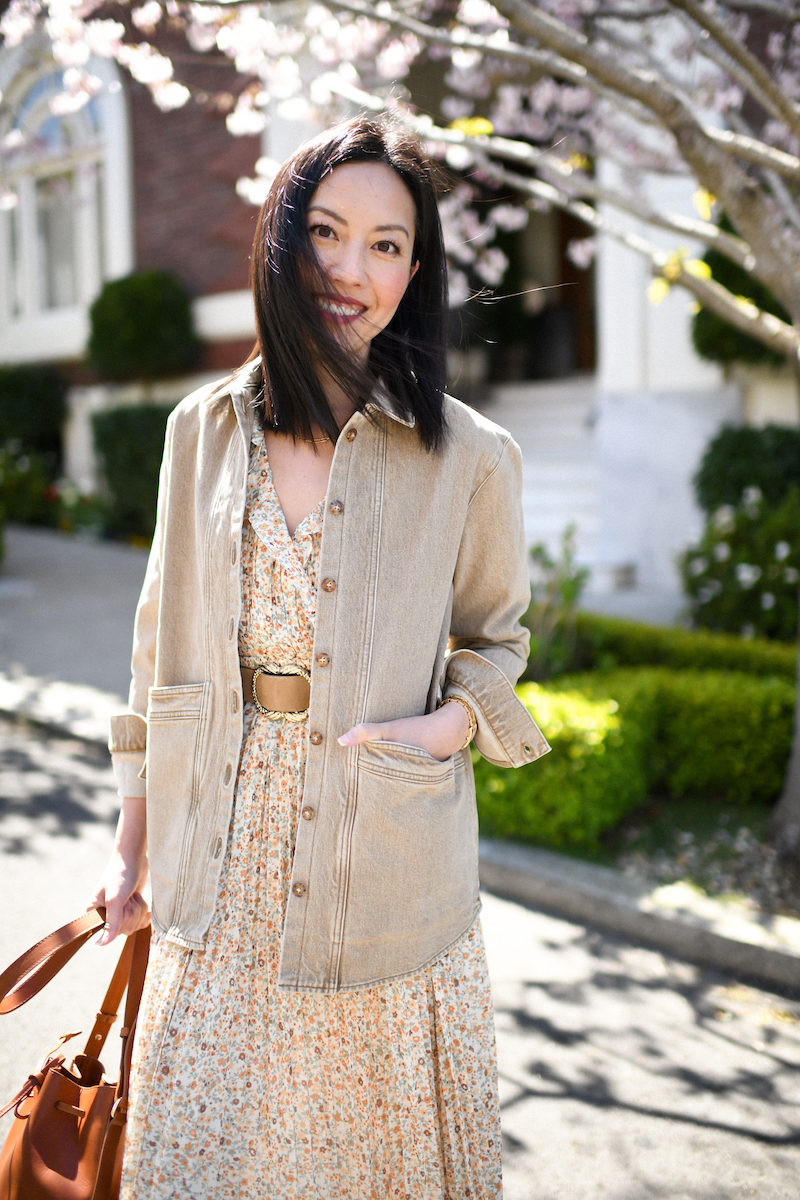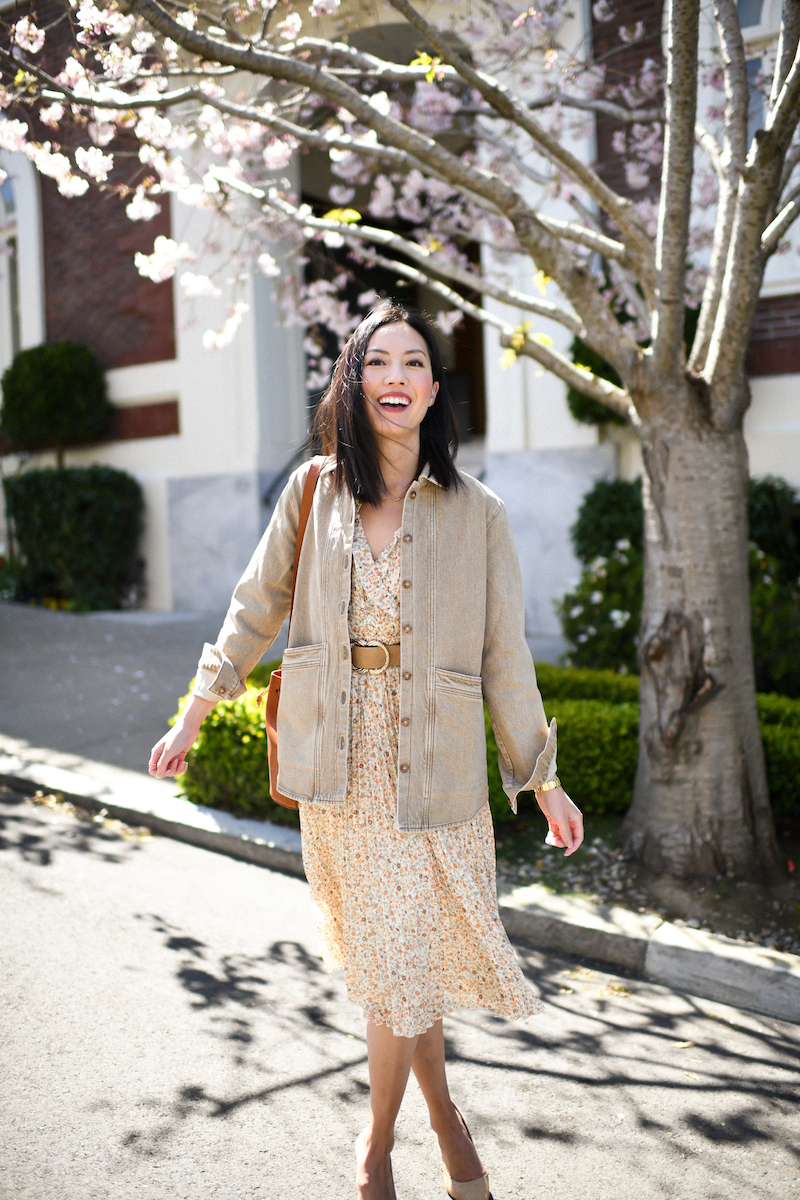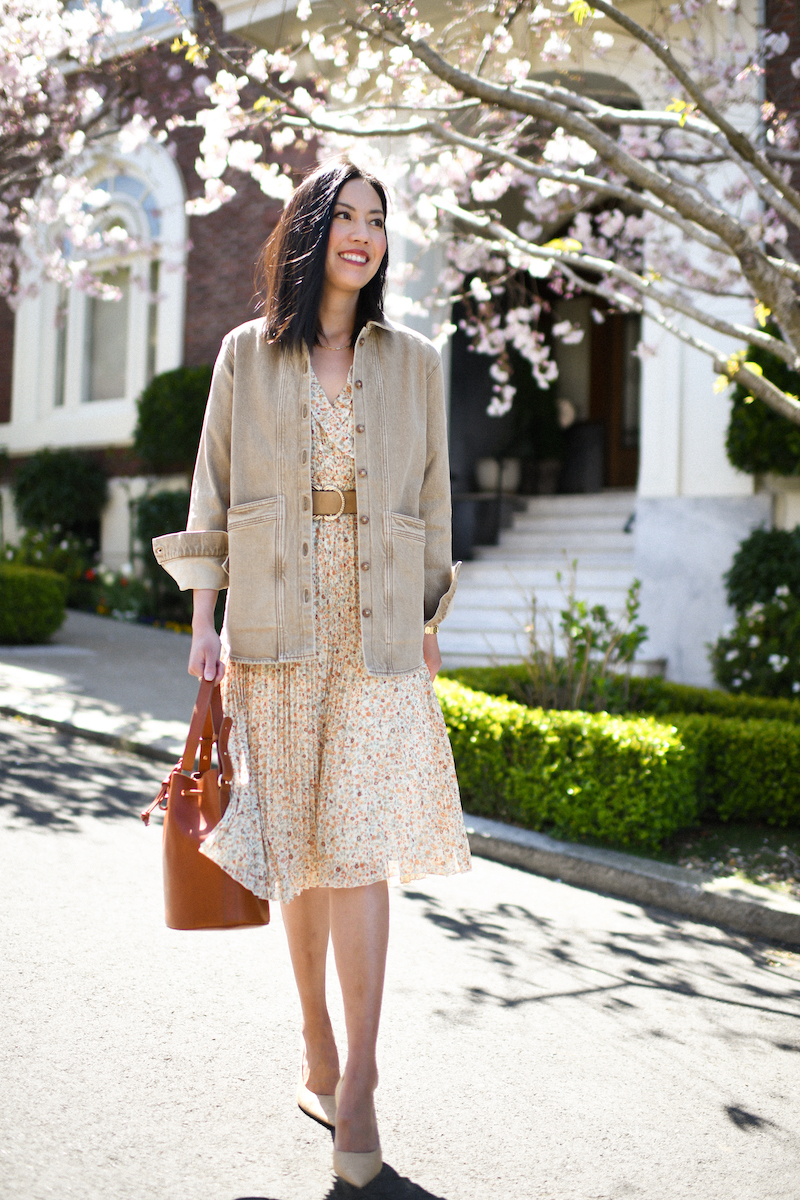 Good morning! Lately on our family walks and drives around town we have been so enamored with all of the flowers and trees that have bloomed… after 2020 it seems really easy to appreciate all of the things that we otherwise took for granted before. I hope this perspective persists.
Three new things:
Raw Sienna. Other than the primary colors and the requisite titanium white and ivory black, Raw Sienna is my first oil paint color. Trying my hand at painting – not entirely sure of the results, but it's the process that interests me and that has been really eye-opening and fun so far.
Babysitters Club. Bought the retro set of the series for Lucia to start reading and it brings back so many memories.
Foundation. Stocked up on one of my favorite foundations (it's 15% off right now!).
Happy Monday, hope your week is off to a great start.
***
Dress (here)
Belt (here)
Necklace (here)
Denim jacket (organic & eco-friendly washing! here)
Purse (here)
Heels (similar raffia pump here; love this sandal version)