Spring Color
March 26, 2021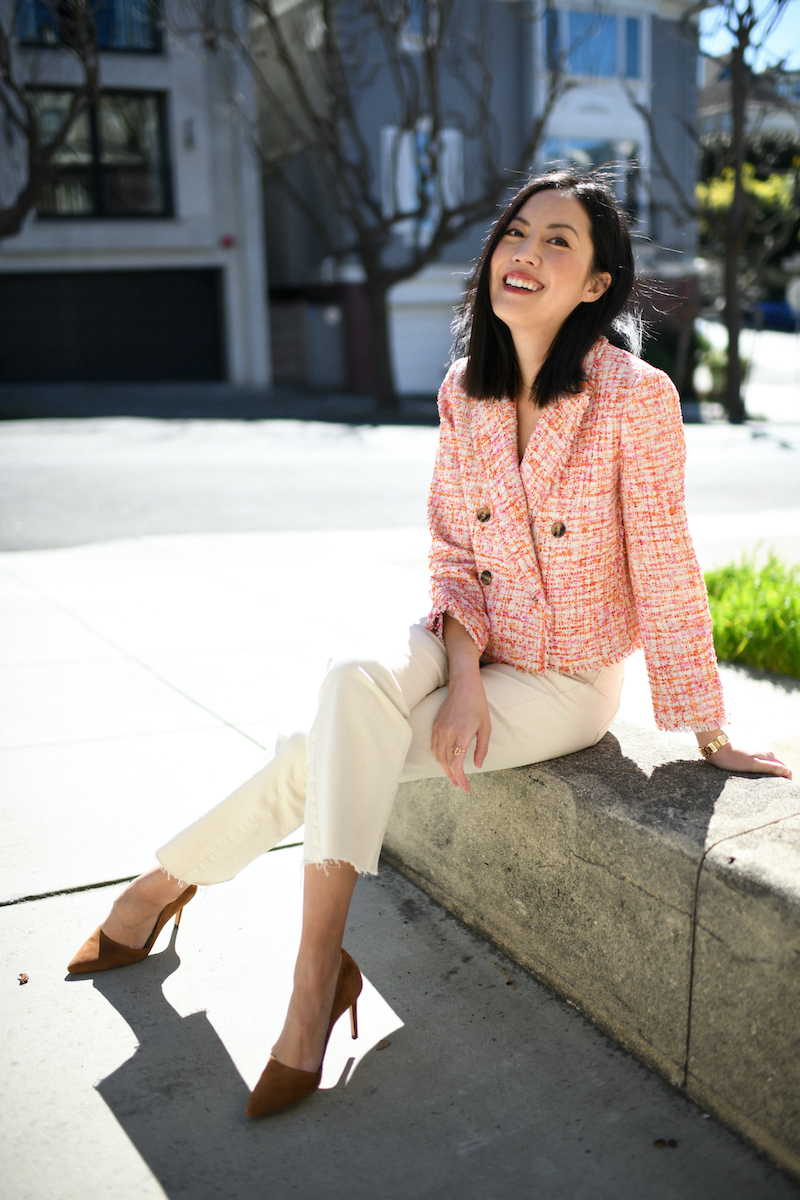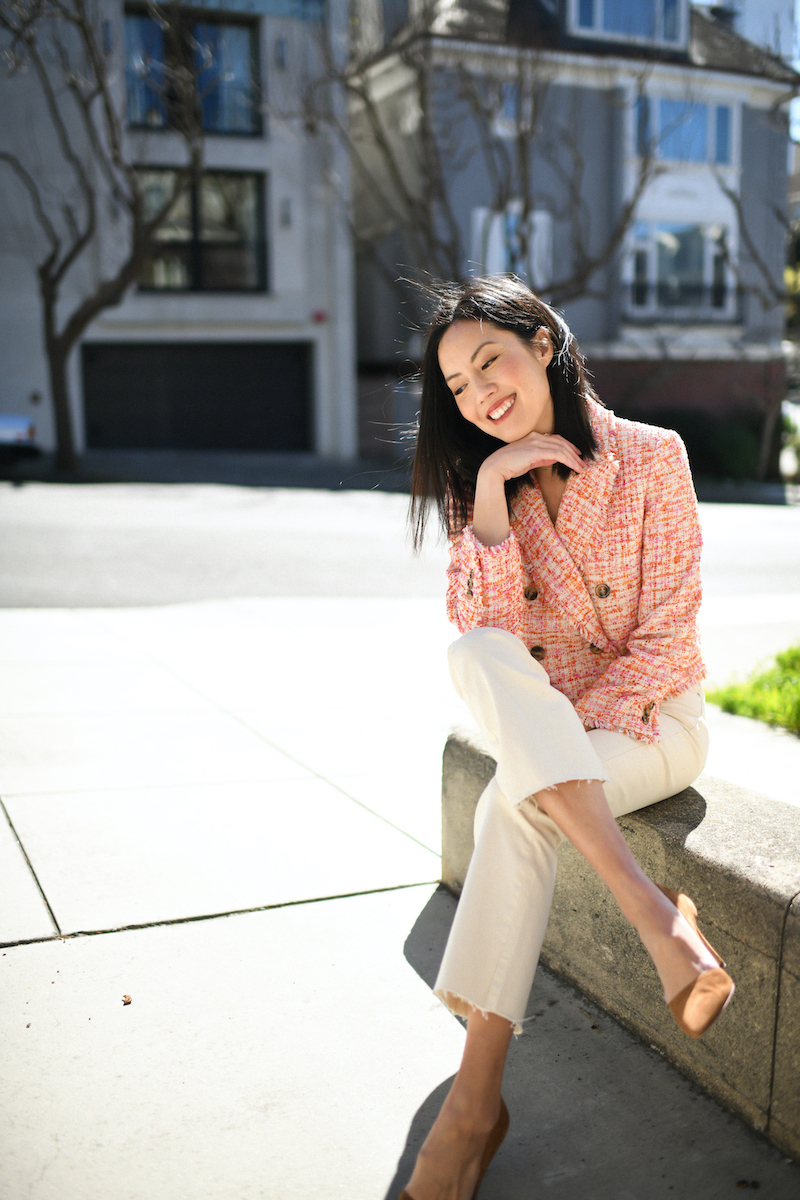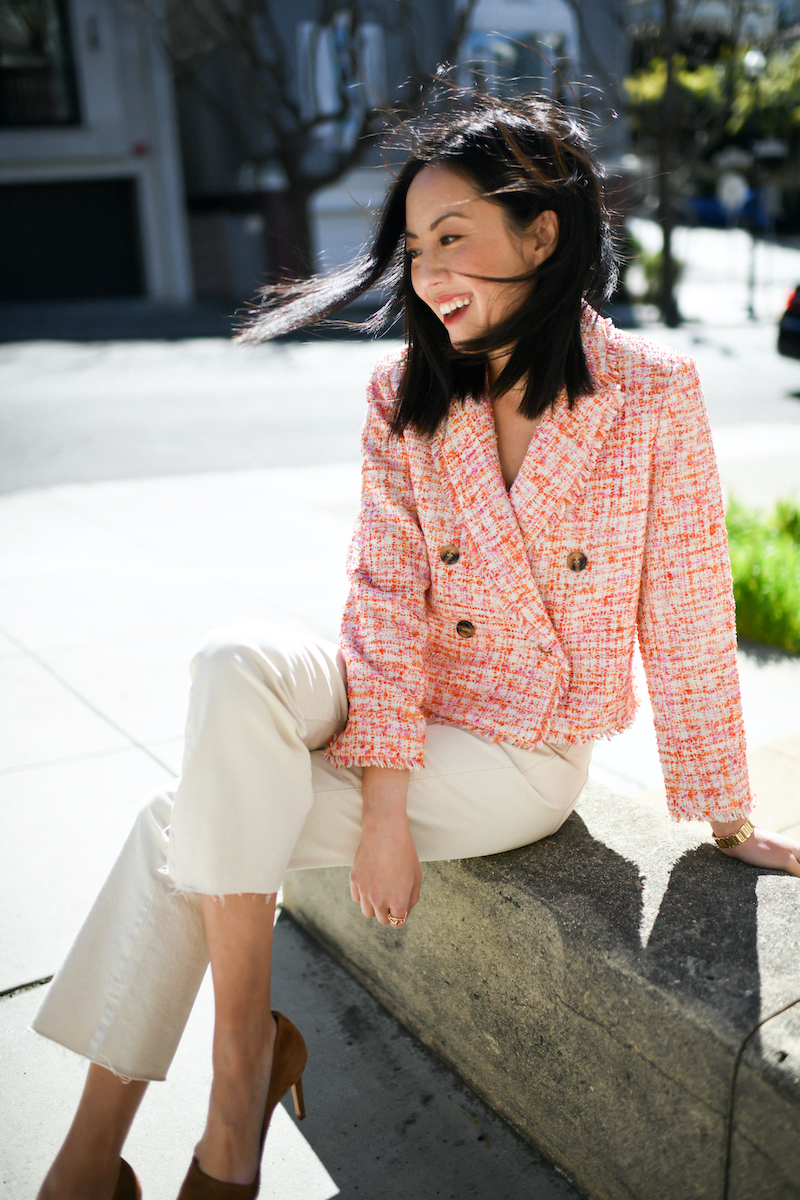 This Spring baby is stepping out in a bright, optimistic splash of color in the form of this cropped tweed jacket by my longtime go-to, Ann Taylor. As someone who maintains a pretty neutral wardrobe, I can't understate the magic that is stepping outside of that comfort zone! Perhaps I need to do it more often?
I've paired the cropped jacket with their latest ecru denim (love, love this shade of off-white!) and classic pumps. Spring is looking bright, indeed.
Here are more of my favorites that I ordered and kept:
Happy Tuesday and thank you so much for stopping by!
***
Tweed cropped jacket (here)
Jeans (here)
Heels (here)

Thank you Ann Taylor for partnering with me on this post!