Afternoon Picnic
April 29, 2021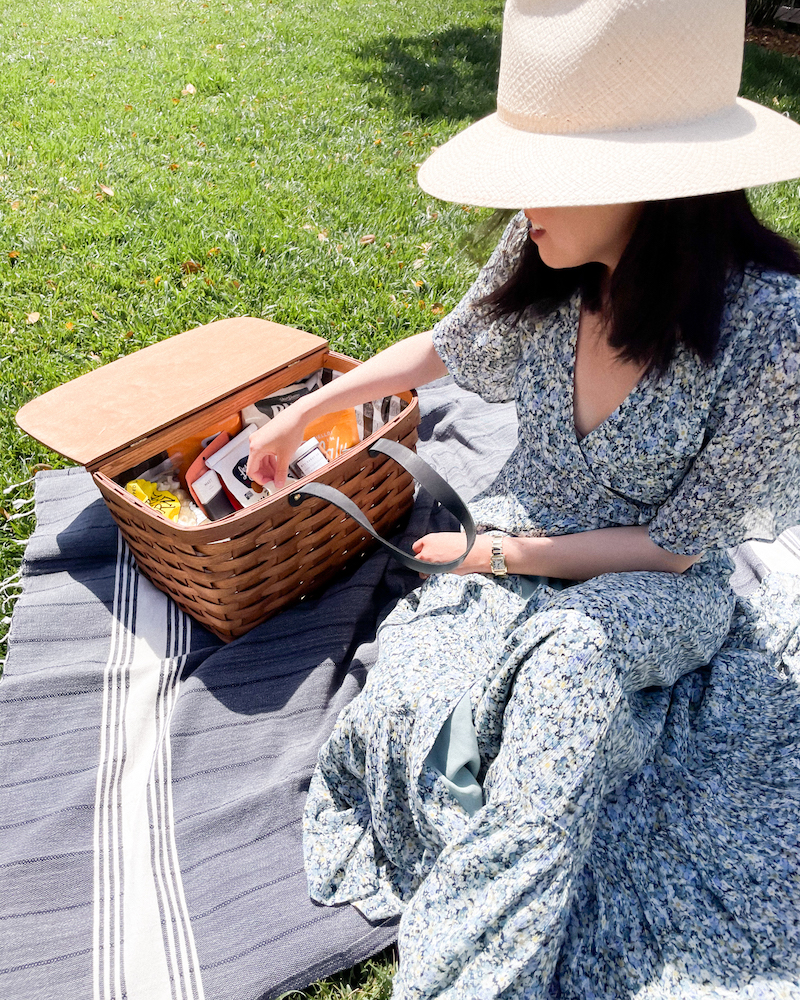 Three things:
#NationalPicnicDay was actually last week, but that didn't stop us from taking advantage of a warm afternoon outside, filled with goodies from this app. I'm wearing this dress (which is fully lined in a cozy fabric so it's super comfy!) and a hat from several years ago (found a similar style here).
I'm officially fully vaccinated – and so, so relieved! And this means: we will finally see our parents for the first time in the next 2 months!
Hope you're having a wonderful week – thank you so much for stopping by!