Spring/Summer Sandals
April 17, 2021
I'll be the first to admit that when I love something, I will wear it nonstop – sometimes, for years. So when I invest in something, it's because I love it, and the cost-per-wear argument almost always works out many times over. Case in point: the flat camel sandals that I've been wearing since 2015.

image one (from 2019 here); image two (from 2018 here); image three (from 2016 here)
I've been wearing this pair for 6 years and they were a huge investment when I bought them at Hermes on a trip to London. But I've gotten so much mileage in them (literally!) and the quality has stood the test of time. Unfortunately they're discontinued now, but I've rounded up similar pairs that I would absolutely consider investing in (if I weren't going to try to see how many more years I can get out of my current pair)!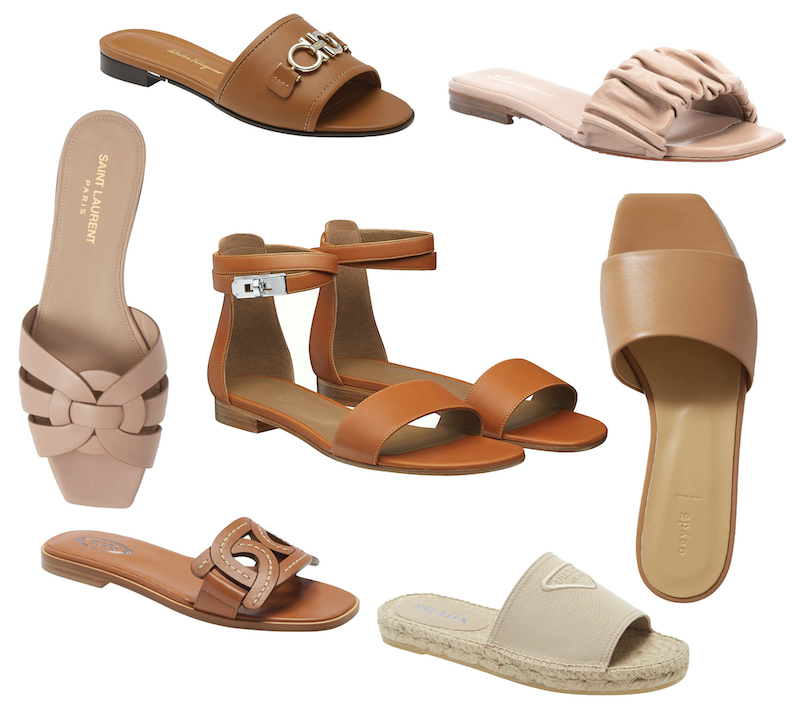 clockwise from top left corner:
Camel sandals (here)
Ruched leather sandals (here)
Minimal camel leather sandals (here)
Beige espadrilles (here)
Camel sandals with stitching detail (here)
*My favorite: Blush sandals (here)
Ankle wrap sandals (here)