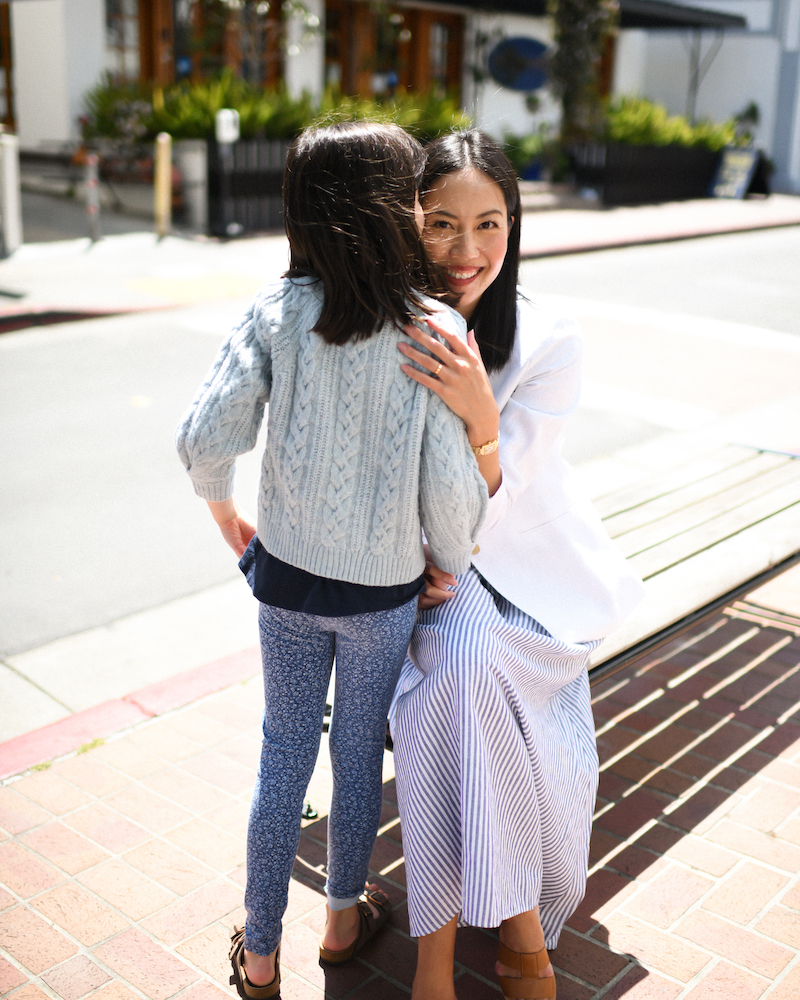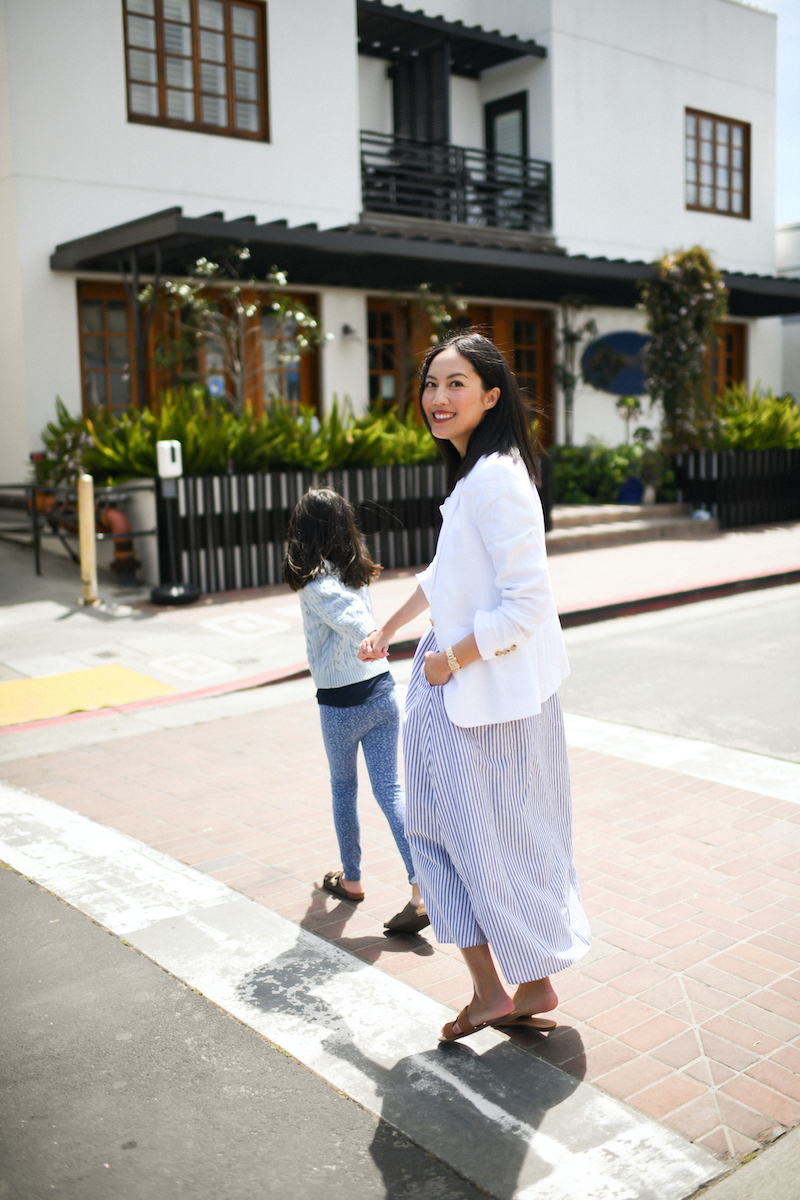 I'll be the first to admit: we miss our date nights and our annual couples-only getaway. A COVID-free existence and a support system of family and friends we love and trust made that all possible in the past.
But we have really appreciated these last 400-or-so days in isolation at home with Lucia. We've learned a lot about her, and about us too in the process. And family is, and has, been everything.
Slowly, we're starting to venture out more and more – so grateful to finally enjoy all the things we've missed! We have so much to look forward to this year because everything
really
is
a
GIFT.
***
Linen blazer (here)
Scallop tank top (here)
Striped midi skirt (here)
Sandals (here)