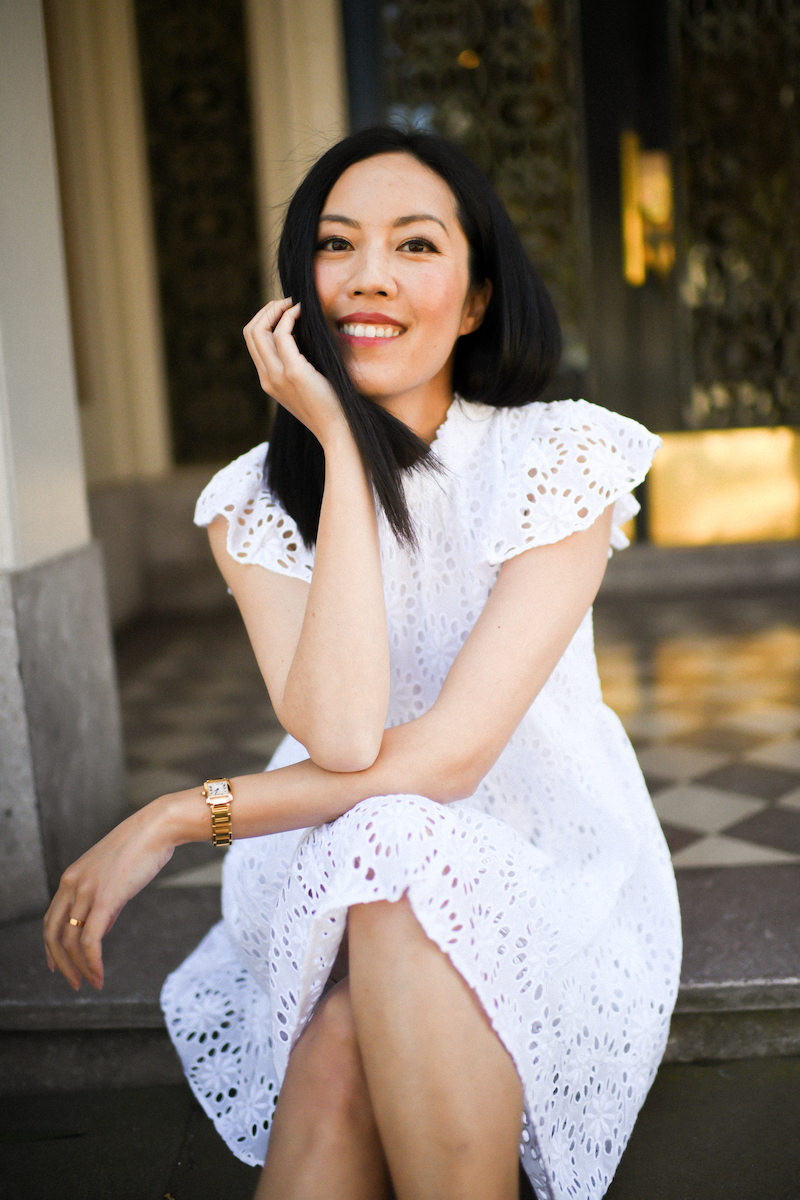 A heatwave, the looming threat of another fire season and a drought emergency… all very worrisome and (rightly so) triggering some changes in our household so we limit our water consumption in big and small ways. It's a work in progress!
Three things:
This lightweight crew neck sweater looks like the kind of top I'd wear over and over again (and it's on sale for $25)
I've been experiencing improved sleep at night with one simple rule: no phone in/before bed. And as a result, I've finished 2 books in the last week. It's a win-win!
Counting down the days until our first embryo transfer – it's about a month away. Excited, nervous, cautiously optimistic, and yes, fear of disappointment too.
Hope your week is off to a great start!
***
Dress (here)
Watch (my exact model just came in stock here!)
Ring (here)