Sweet Summer Dress
June 9, 2021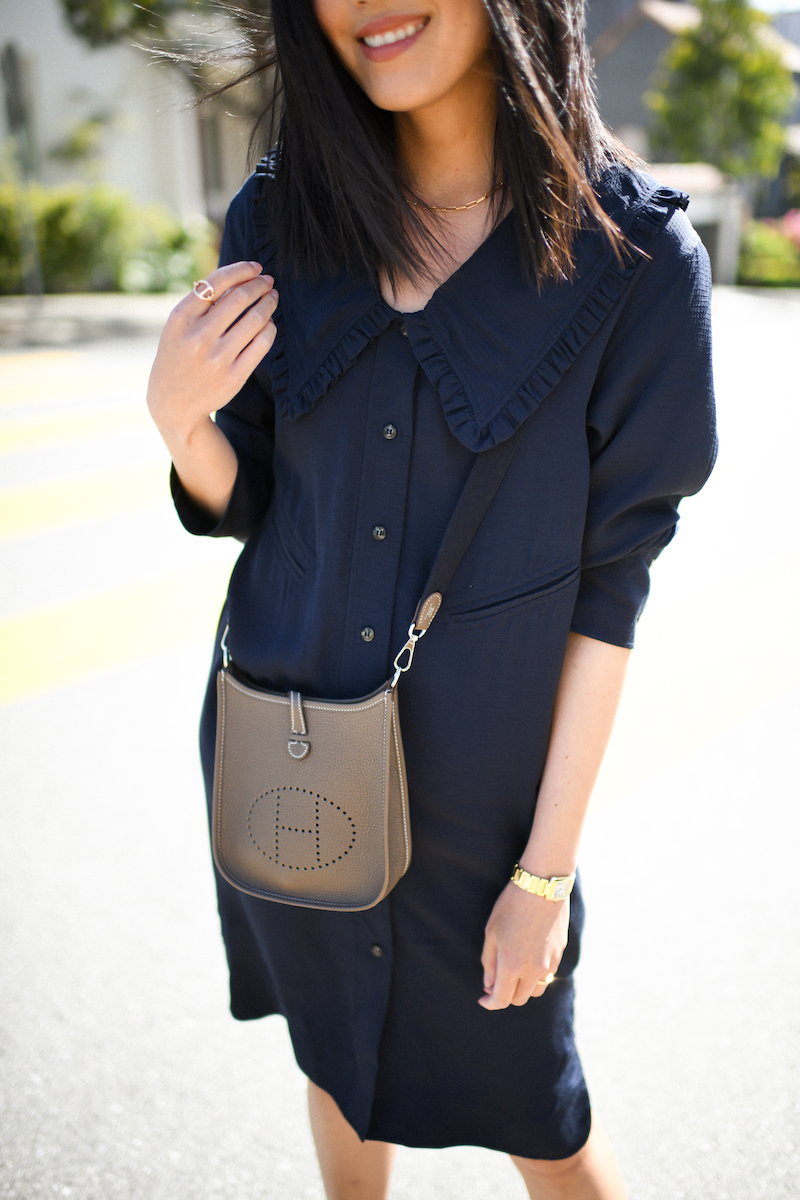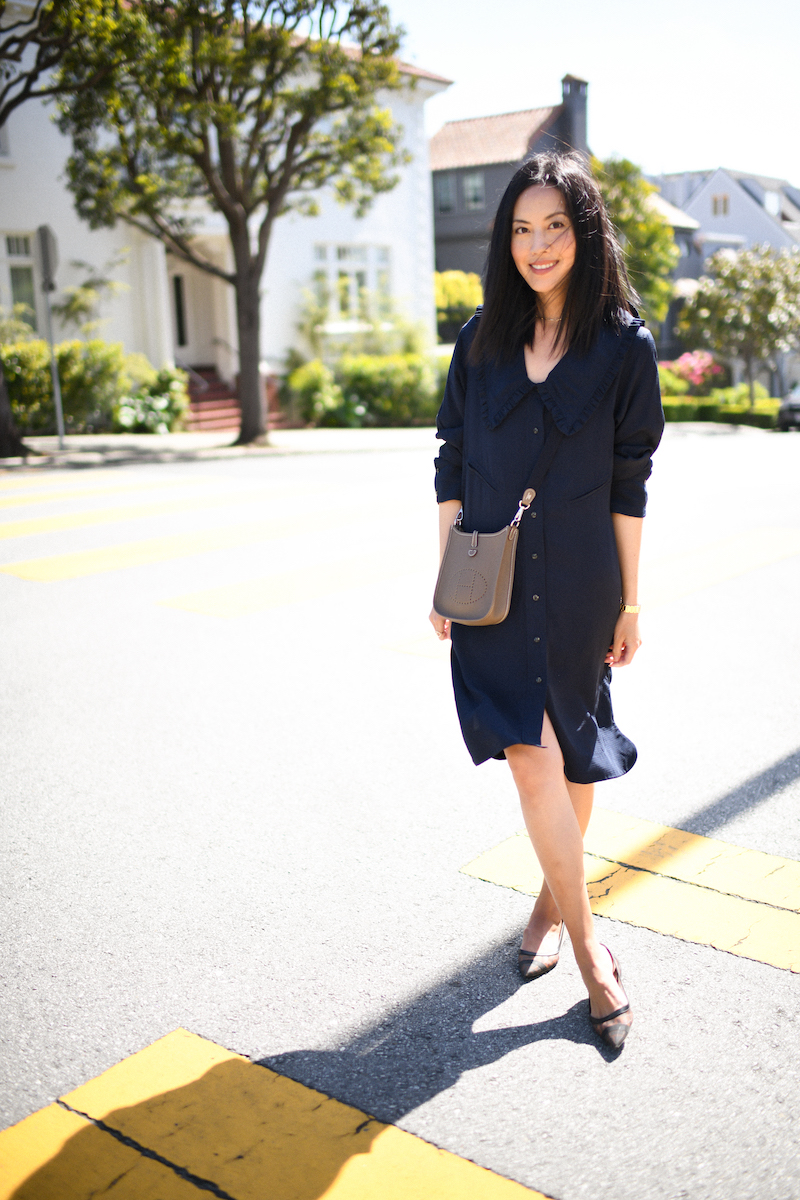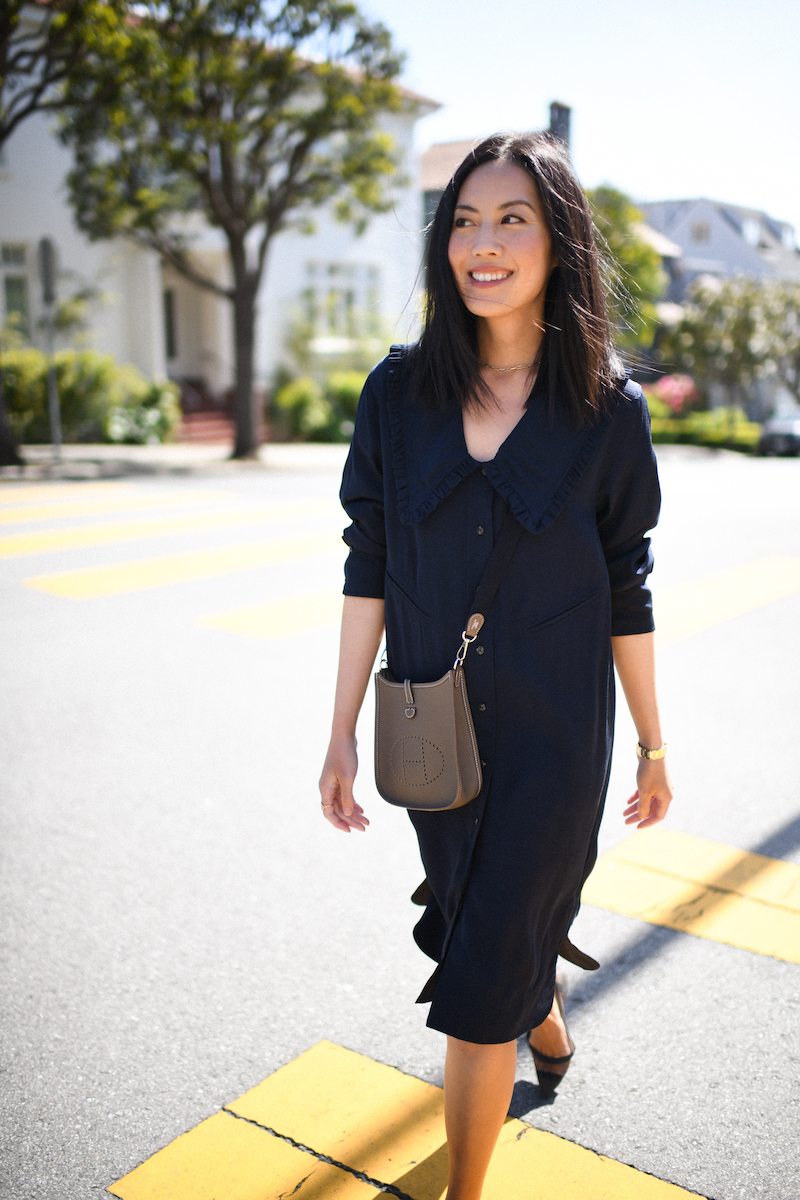 Good morning and happy Wednesday! Wearing the sweetest summer dress (the oversized collar and mini ruffle!), which is similar to the top I wore a while back here, but in a very cool, drapey fabric instead of a crisp cotton.
If you've been on the hunt for a packable water-resistant layer, I recently found this luxe jacket (now on sale!) – it looks more expensive than it is and I love how practical it is, while still feeling casual chic.
Hope you're having a great week and thanks for stopping by!
***
Dress (on sale! here; also the top I wore here is also on sale here!)
Flats (still the same pair from several years now, available here and here)
Bag (this is the Evelyne TPM I found in Paris a few years ago; available here)
Watch (here)
Necklace (here)
Ring (here)
Lipstick (in Amberlight here)