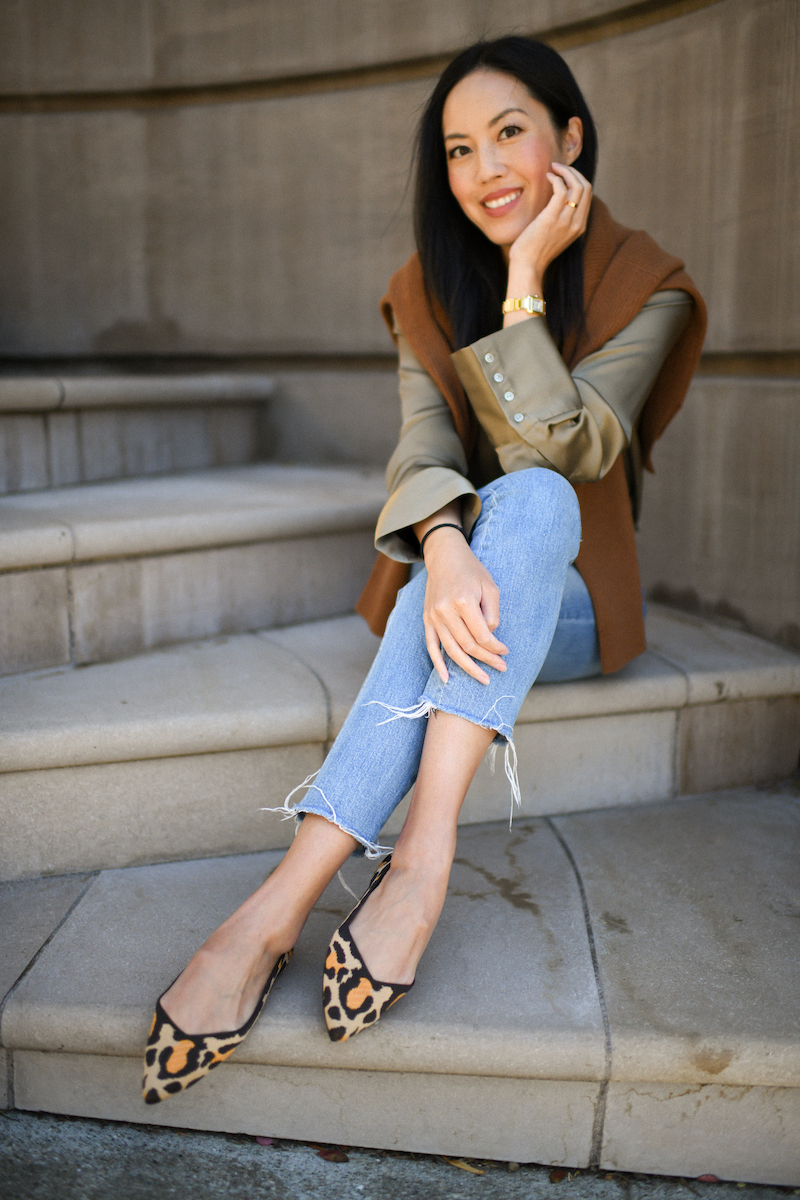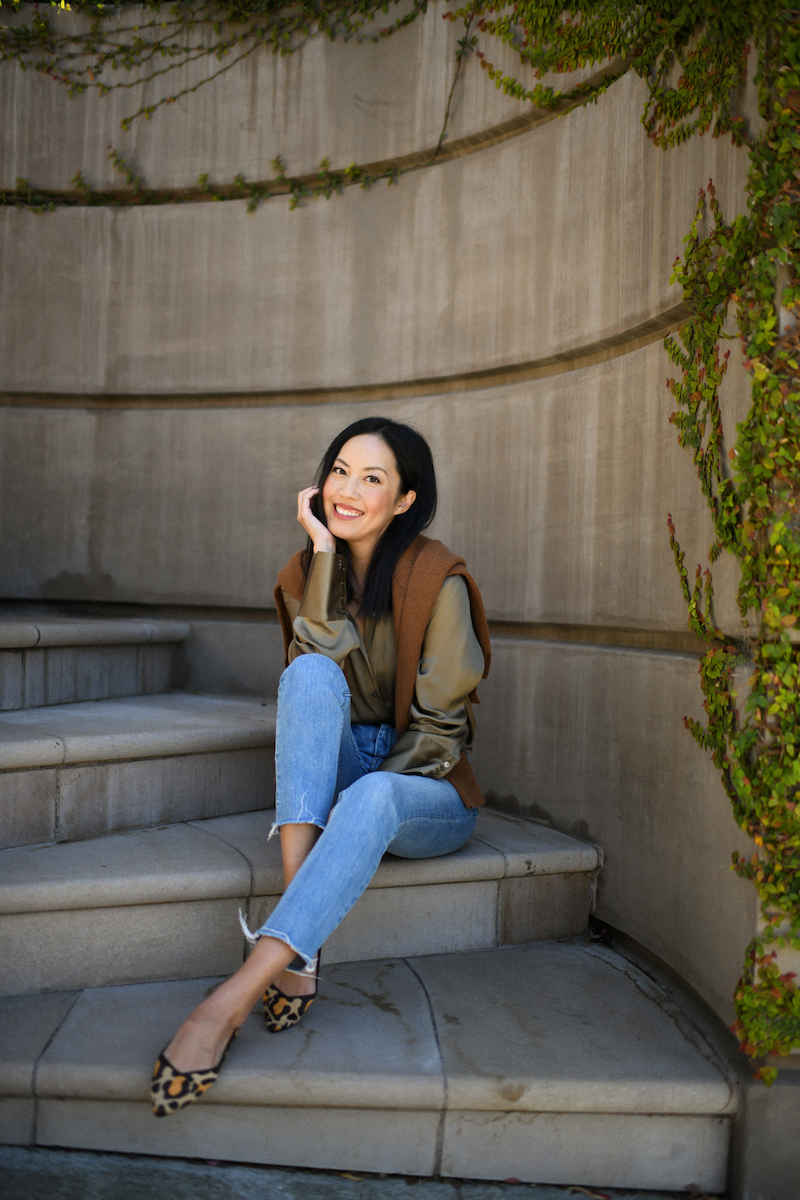 Last weekend I shared in stories that our first IVF embryo transfer with a PGS-tested embryo recently failed. On top of that, our first embryo didn't survive the thaw, so they had to thaw and transfer our second embryo.
Such a disappointment.
So many of you shared your own transfer stories (and some of you said that your first transfer didn't work either – heartbreaking). Thank you for reaching out and sharing – it means the world to me!
I'm not sure what's ahead but I am trying to remain grateful for today.
Hope you're having a wonderful week so far and thanks for stopping by!
***
Blouse (wearing size small on sale here and here) | last worn here)
Jeans (old | similar styles: here, here and here)
Cashmere sweater (on sale here)
Flats (here | also just bought this pair – was trying to decide between that color or this one!)