L A T E L Y (Try-ons)
July 16, 2021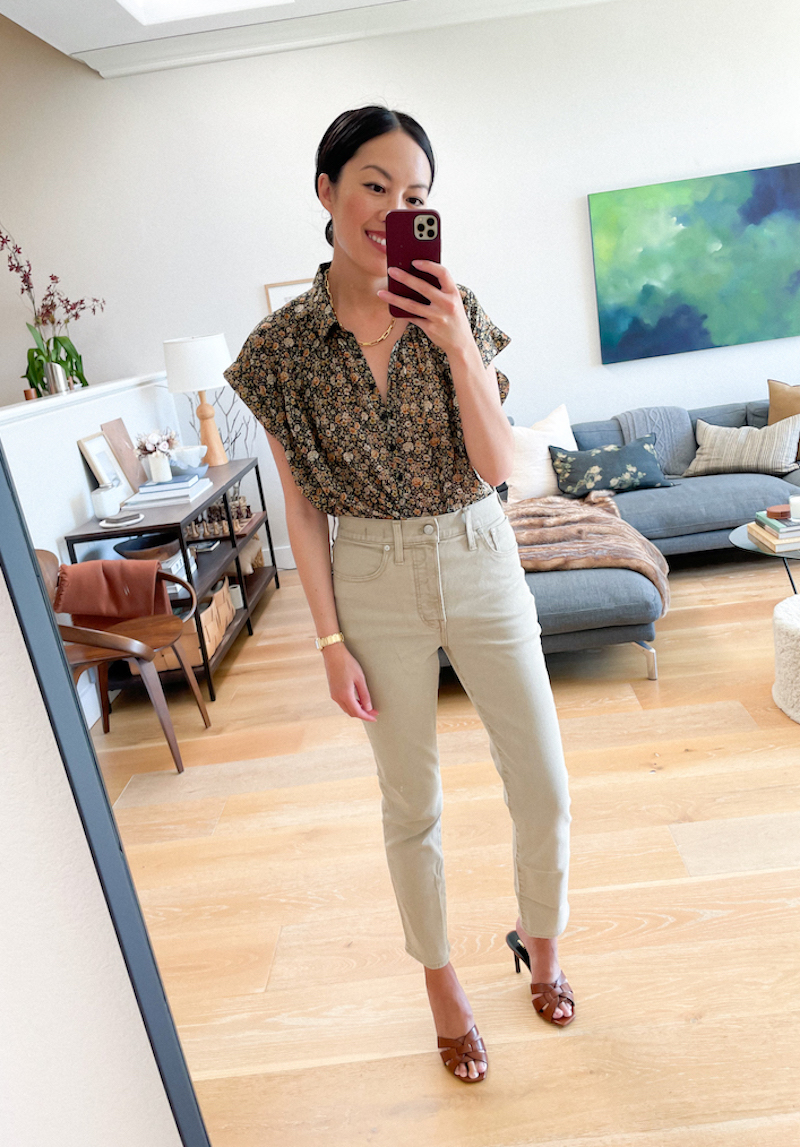 01.
Casual cool. I'm really happy with these jeans (and the price!), they are high-waisted, super stretchy and comfortable and I love the beige/khaki color. Also love the cut of this top – one of my first cart adds at the Nordstrom Anniversary sale.
Jeans (wearing size 26, true to size/TTS. here)
Top (I'm wearing a size small, but it's very roomy, I would size down to XS. here)
Heels (here)
Necklace (here love their jewelry! my last piece by this brand was this bracelet, which my husband gifted to me for our anniversary!)
Watch (here)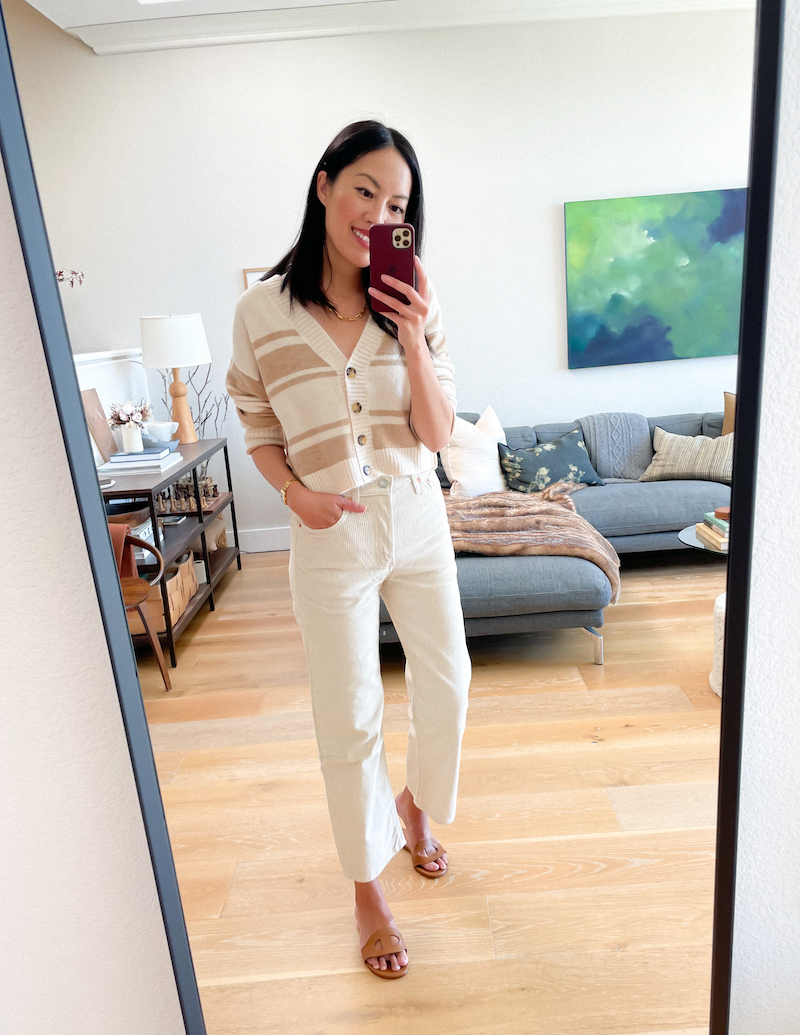 .02
Budget buys! This cardigan is $45 and the corduroy jeans are $65 – great price for easy, casual weekend pieces.
Jeans (wearing size 26, TTS. here)
Cardigan (wearing size XS. here)
Sandals (discontinued by Hermes, similar style here)
Necklace (here)
Watch (here)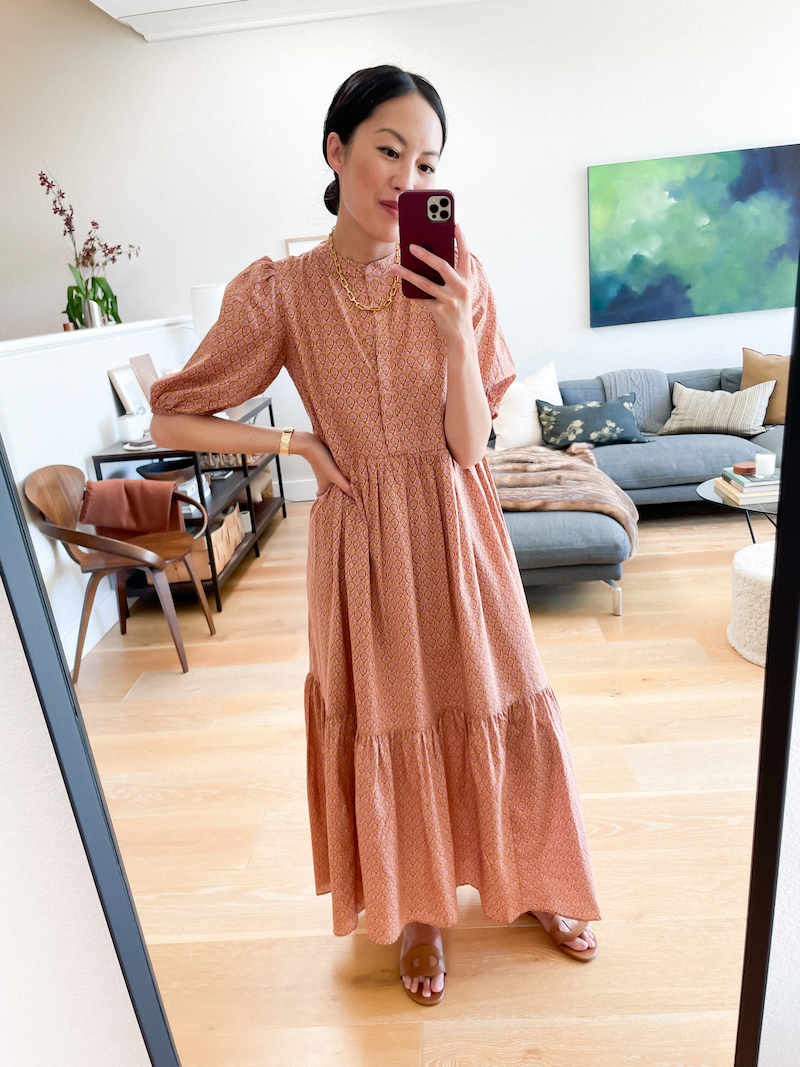 .03
A lounge-around dress. This wide-cut dress swings as I walk (love!) and the print is really pretty. It'll be something I can wear on lazy Sundays where the only plans we have are to go from our living room to our deck (and back).
Dress (wearing size XS. here; it feels like the same fabric as the yellow one I love so much!)
Necklace (here)
Watch (here)
More of what's in my shopping cart: