Dressing Up
August 30, 2021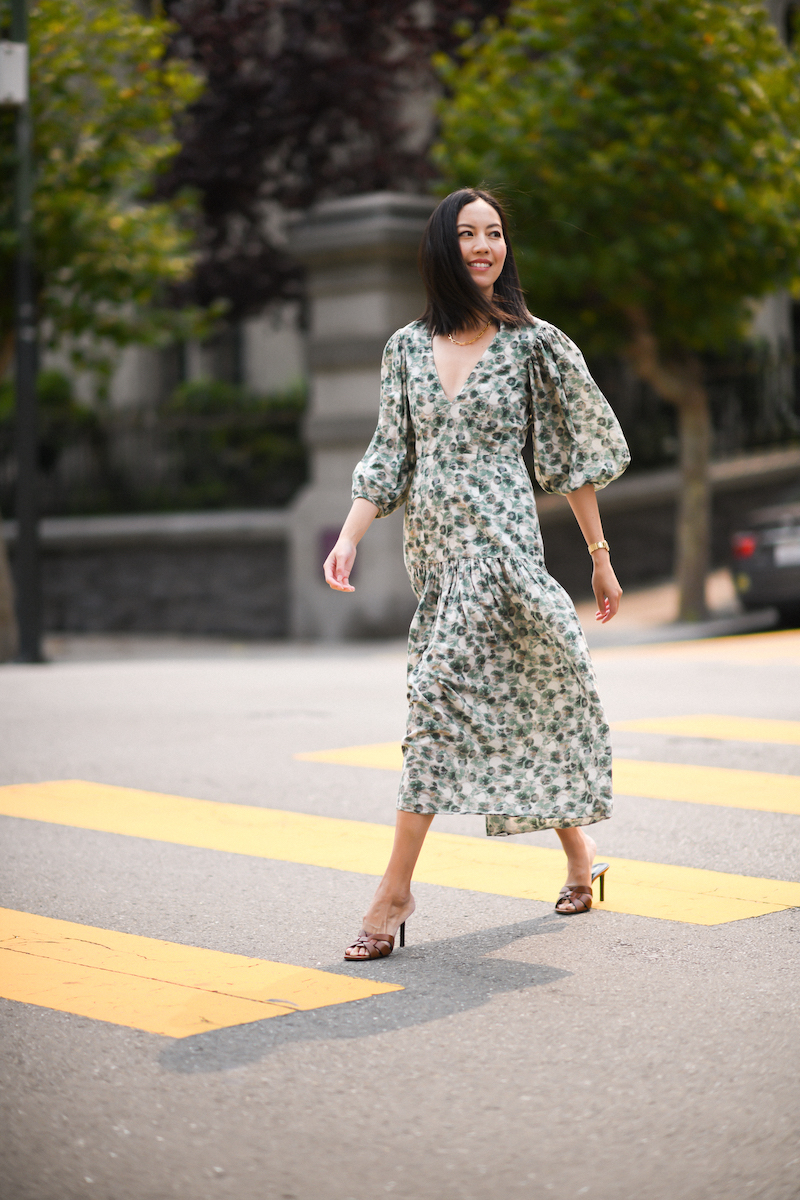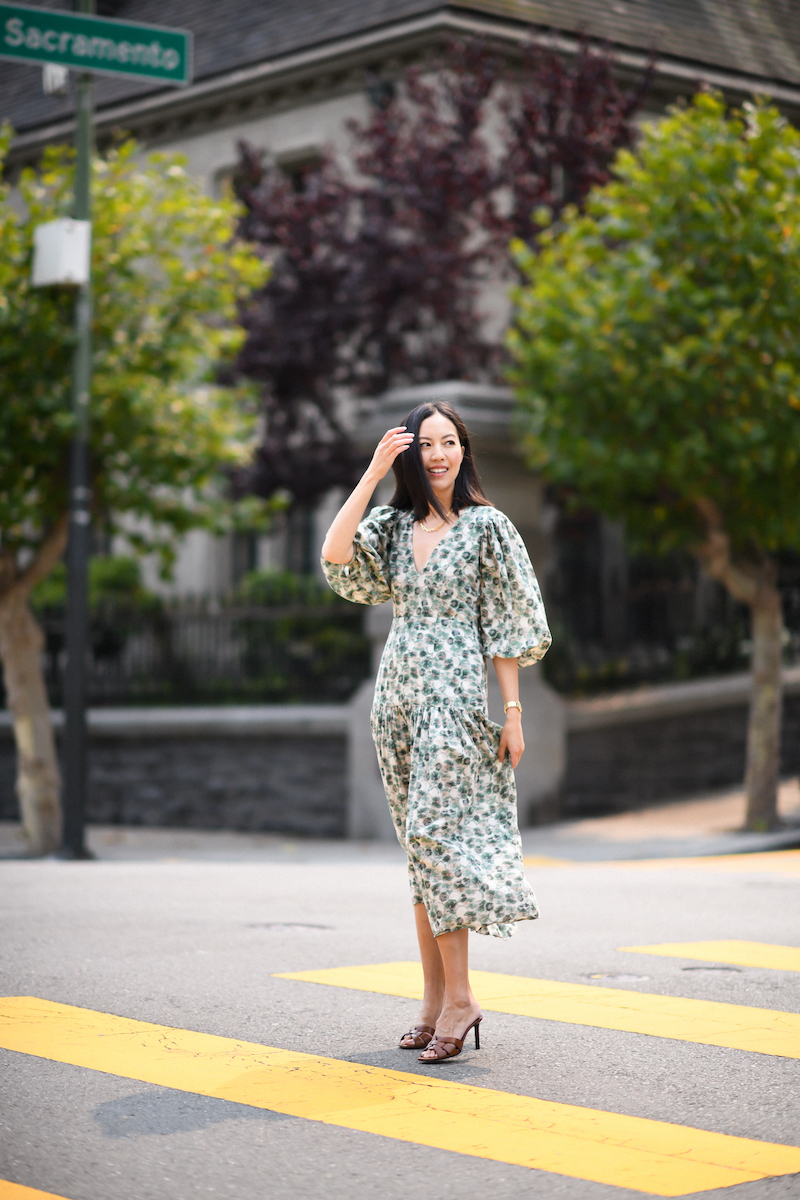 I've waited almost a whole month to share my latest outfit, thanks to the wonderful rotating closet of Rent The Runway. PS: For 40% off 2 months of an 8 item or 16 item plan. Use code 9TO5CHIC here!
Earlier this month, I signed up for their popular 8 item plan: 2 shipments per month, 4 items at a time, full RTR Closet access. And get this: free shipping & returns, free dry cleaning & rental coverage and SUPER fast turnaround times. My orders shipped out same day I placed them – and showed up just 2 days later.
What I love most so far? Experimenting with styles, prints and colors that I may not have otherwise purchased myself. And enjoying them thoroughly for all of my work and weekend outfits:
A bright pink suit? Check. (And it was surprisingly wearable, comfortable and easy.)
The most exaggerated, voluminous sleeves? Check. (And I LOVED the statement sleeves – see above! It would be lovely for a wedding!)
A cropped peplum tank and midi skirt? Check. (So feminine and cute for our outdoor picnic!)
There's more too – I'm sharing a video on my Instagram with all the looks today.
So excited to be sharing a special promo code for 40% off 2 months of an 8 item or 16 item plan. Use code 9TO5CHIC here!
All my outfits from the video:
Outfit 1: Crop top (here) and skirt (here)
Outfit 2: Black & beige print dress (here)
Outfit 3: Green print dress (here)
Outfit 4: Pink blazer (here) and trousers (here)
Outfit 5: Navy print dress (here)
Outfit 6: Burgundy dress (here)
Don't forgot to use code 9TO5CHIC and this link here!
Thank you Rent The Runway for partnering with me this month!