L A T E L Y (summertime)
August 3, 2021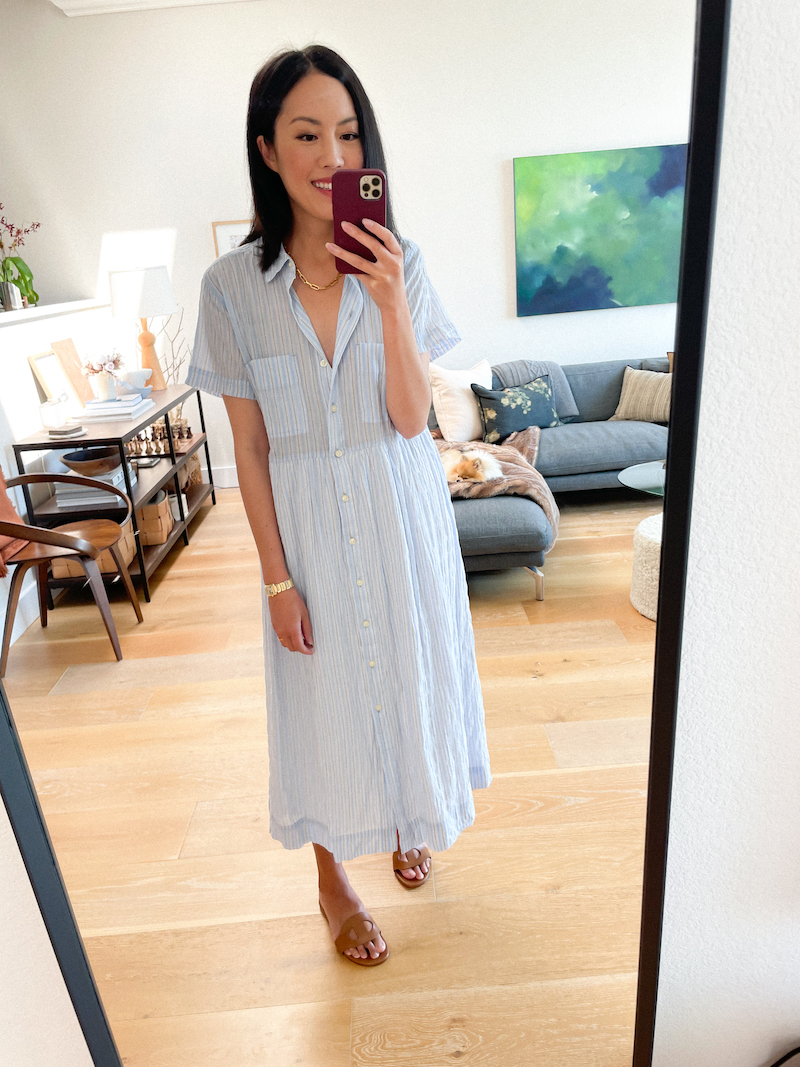 .01
Budget find! This dress is only $36! It's a relaxed, wide cut and fully lined on the lower half of the dress. So easy and carefree.
Dress (here)
Necklace (here love their jewelry! my last piece by this brand was this bracelet, which my husband gifted to me for our anniversary!)
Watch (here)
Sandals (discontinued by Hermes, similar style here)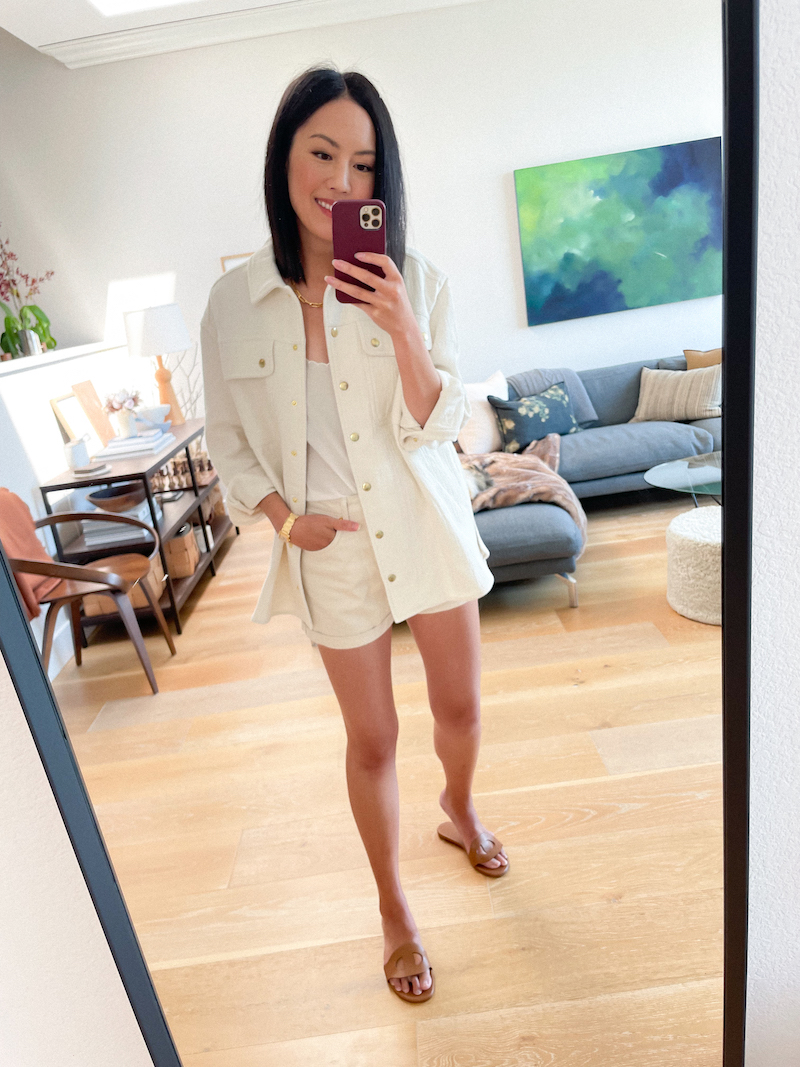 .02
It's rare to see me in shorts, but I couldn't resist this ecru pair. The standout from this outfit is definitely the shirt jacket – will be able to throw this over anything!
Shirt jacket (here)
Silk tank (here)
Shorts (here)
Necklace (here)
Watch (here)
Sandals (discontinued by Hermes, similar style here)