A Healthy Habit
September 27, 2021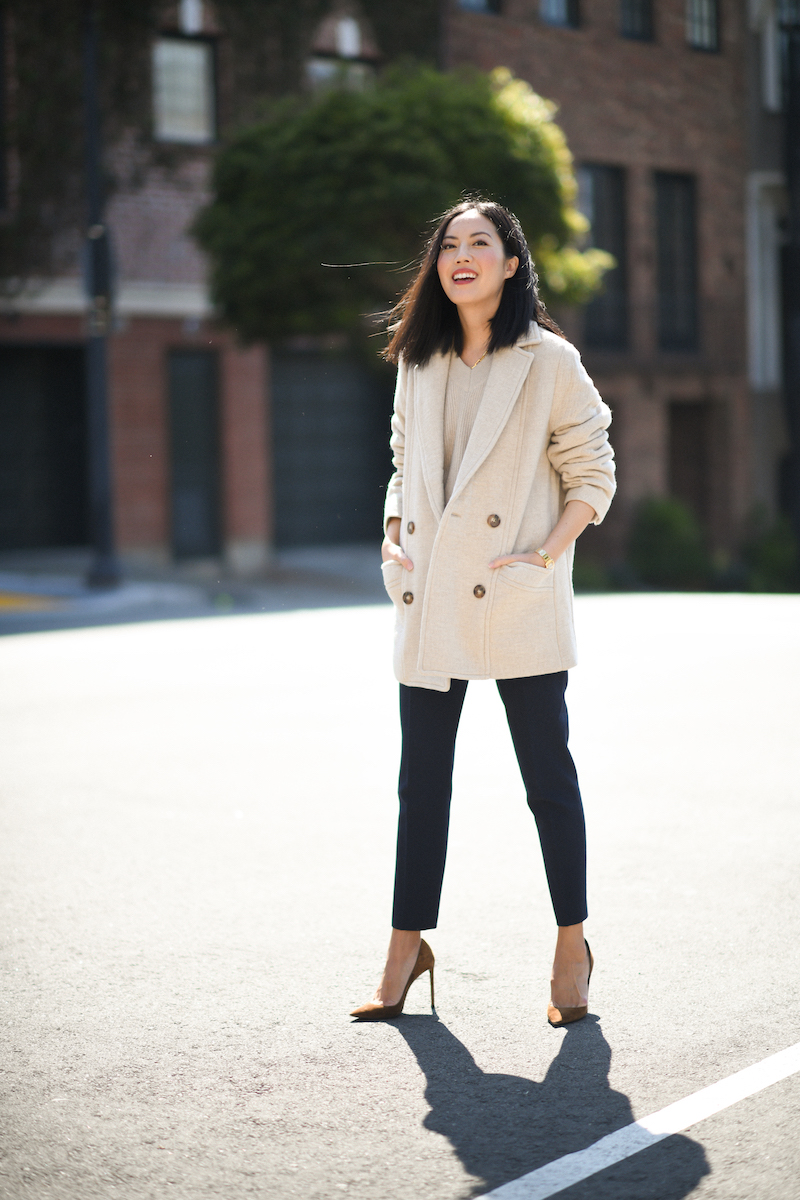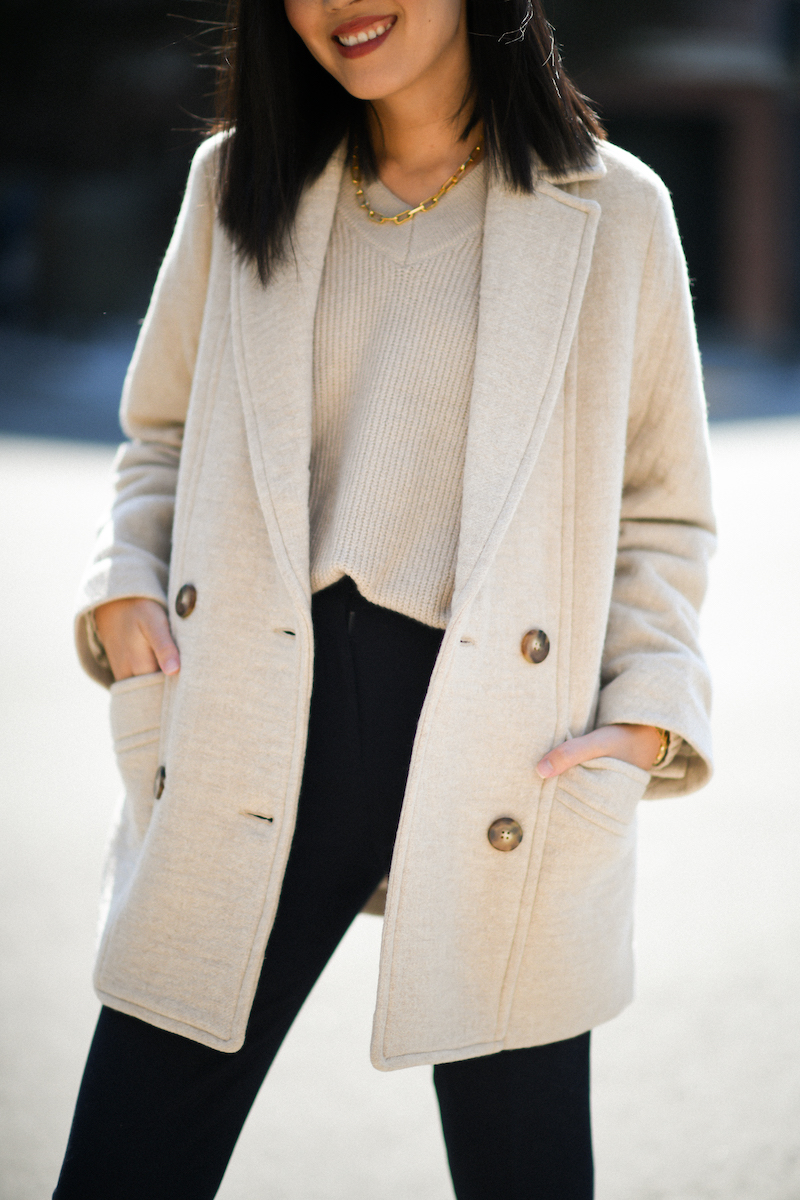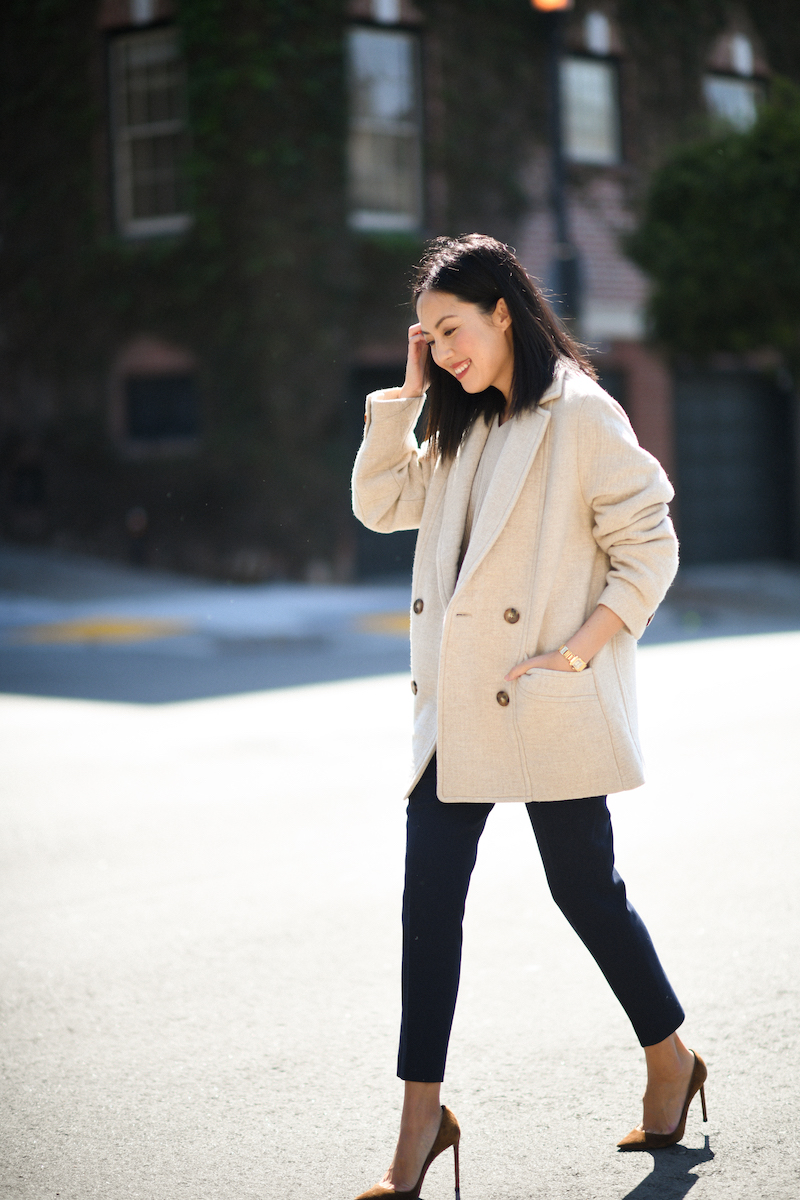 By far my healthiest habit this year has been these bedtime rules:
No phone in bed, which means it's charging outside the bedroom every night.
Nightly reading in bed, which means I'm reading about a book a week.
I flirted with the "no phone in bed" idea many times over the years but I can finally say that I've kicked the habit and I'm not looking back!
PS: My current read: The Boys in the Boat. It's fascinating and I can't put it down – it's one many of you recommended when I shared a photo of it on my stories a while back.
***
Jacket (here runs large, size down; it's similar but more relaxed and oversized than my favorite camel jacket by the same brand here)
Trousers (many years old and featured in dozens of outfits on the blog! a classic and must-have in my closet! similar styles priced high to low: here, here and here)
Sweater (here)
Heels (found the same style in stock here! The color is a little lighter than mine; or similar here)
Lips (here in "Rosewood")