Fall in SF
September 10, 2021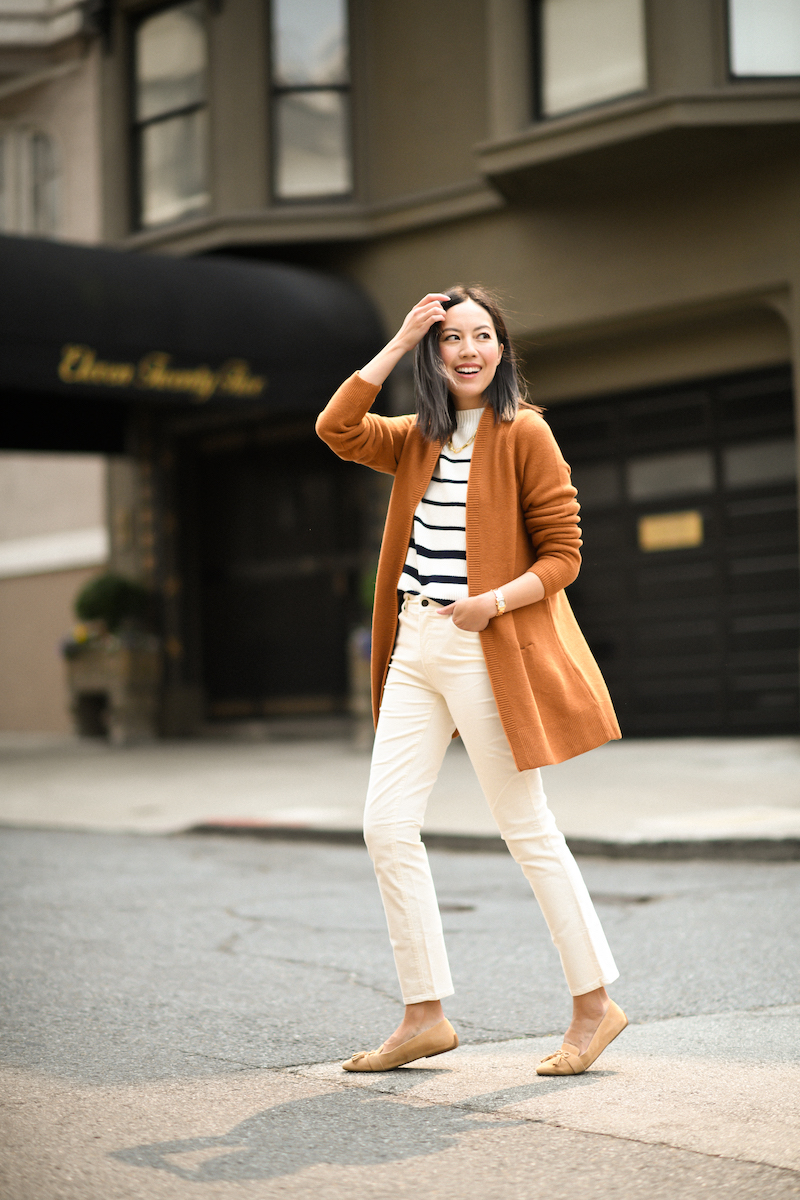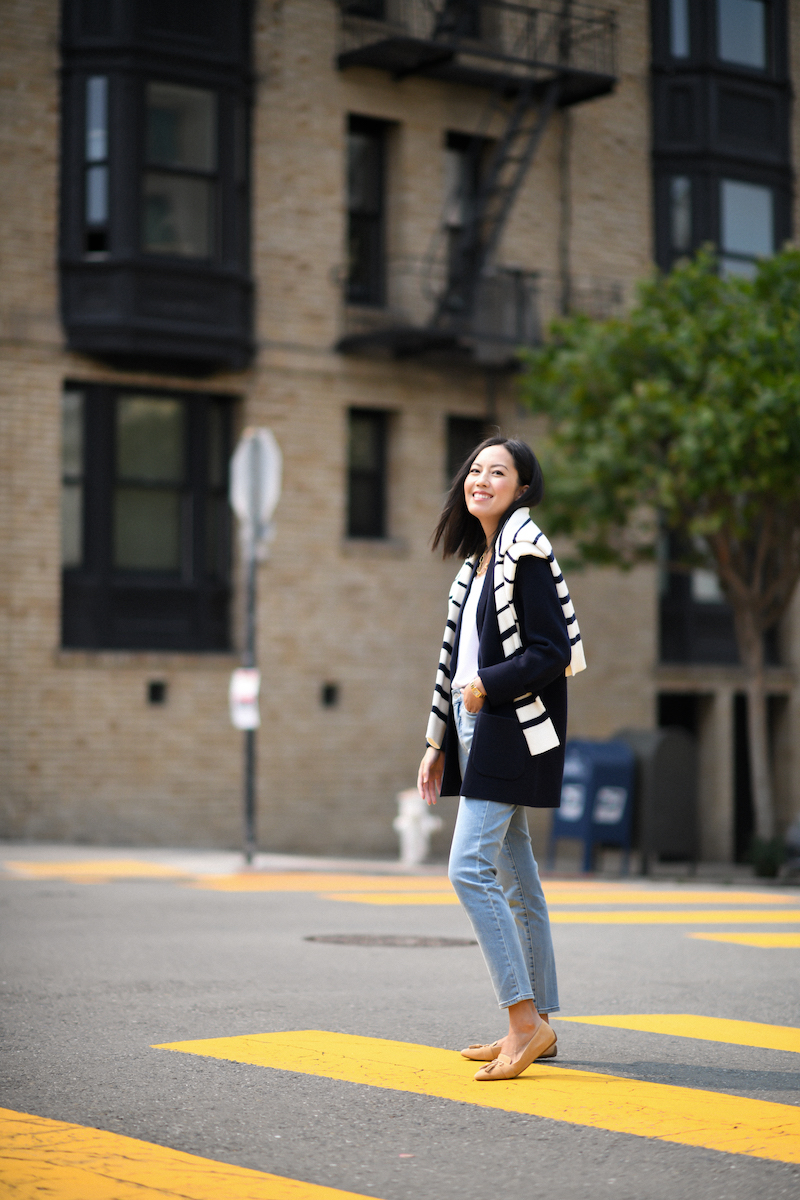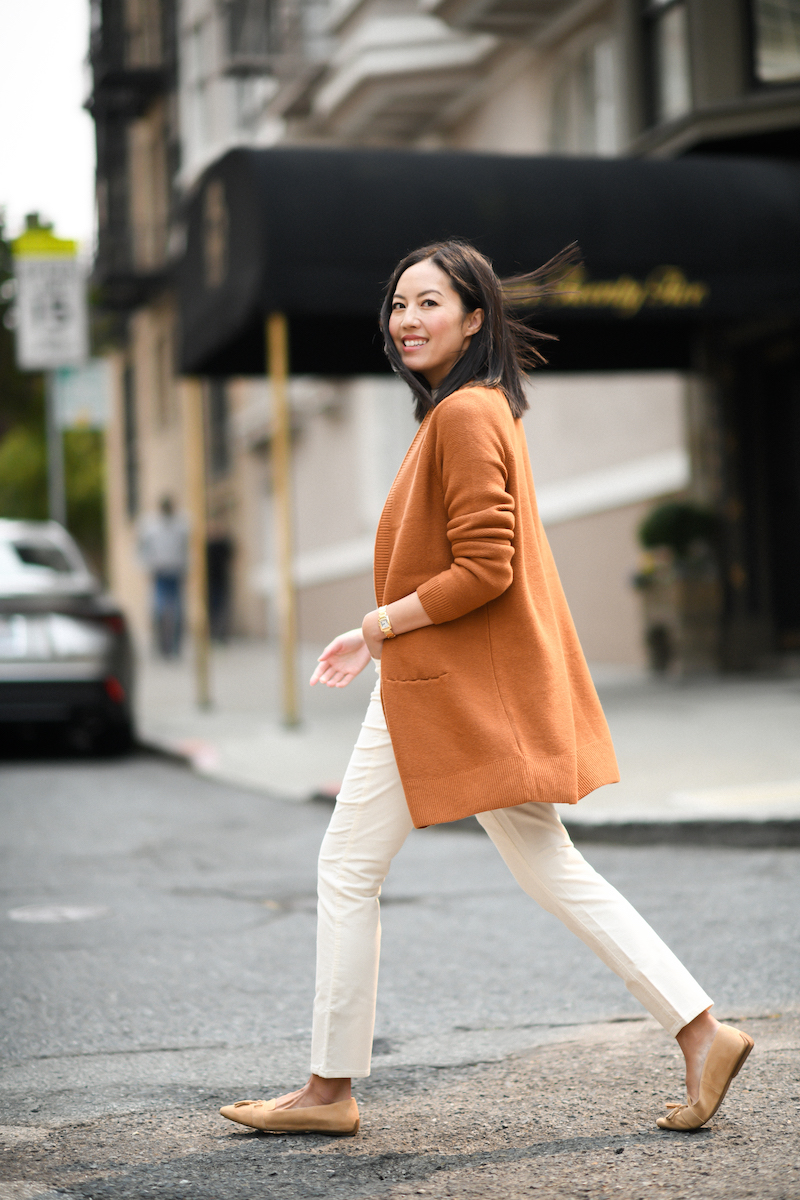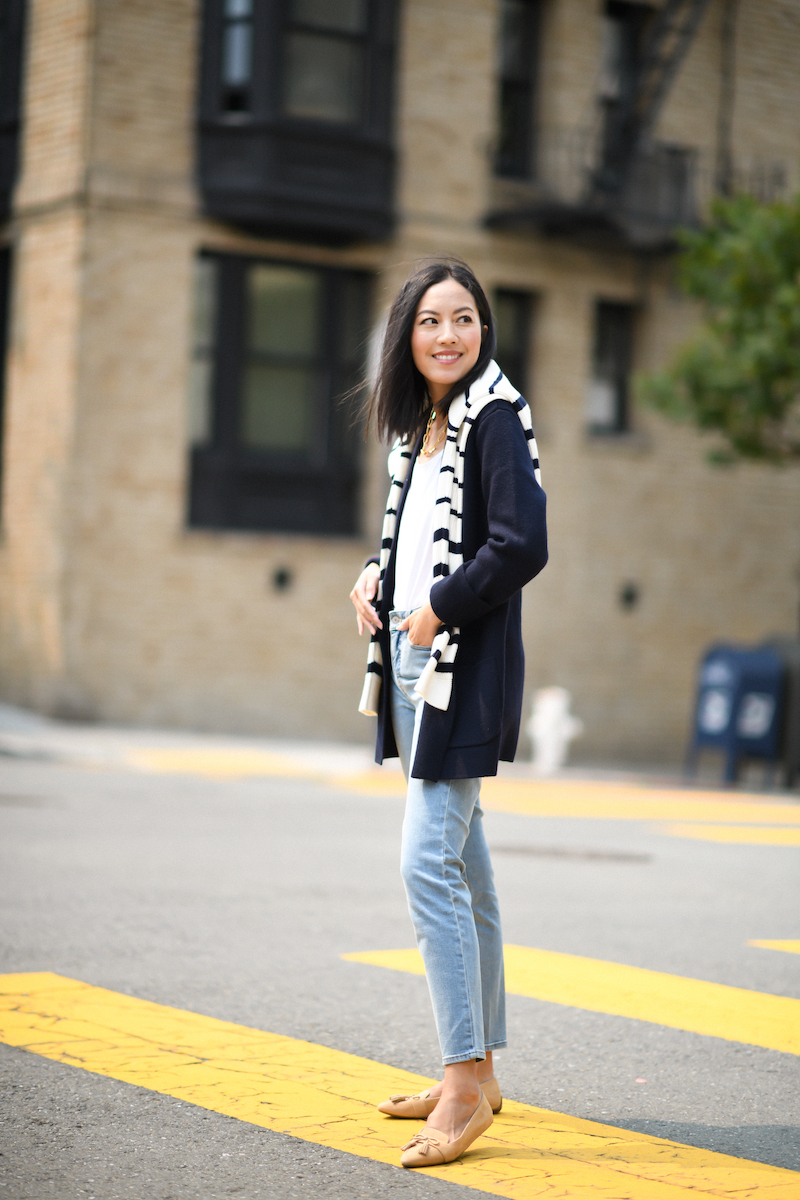 Finally Friday, finally the weekend!
Currently reading: Anxious People by Fredrik Backman (if you haven't read Beartown it is an unforgettable one…and my favorite by the author)
Currently sipping on: Warm, soothing tea
Currently wishlisting: silk accessorizing with this silk sash ankle pant or this silk sash top.
Hope you have a wonderful weekend ahead!
***
Spice open sweater (here)
Ivory stretch cordoroy pants (here | I'm wearing Petite size 2 for an ankle cropped length!)
Striped sweater (here)
Suede flats (here)
Necklace (here)
Striped sweater (here)
Navy sweater blazer (here)
Classic pima cotton blend tank (here)
Jeans (here)
Suede flats (here)
Necklace (here)