Friday
September 17, 2021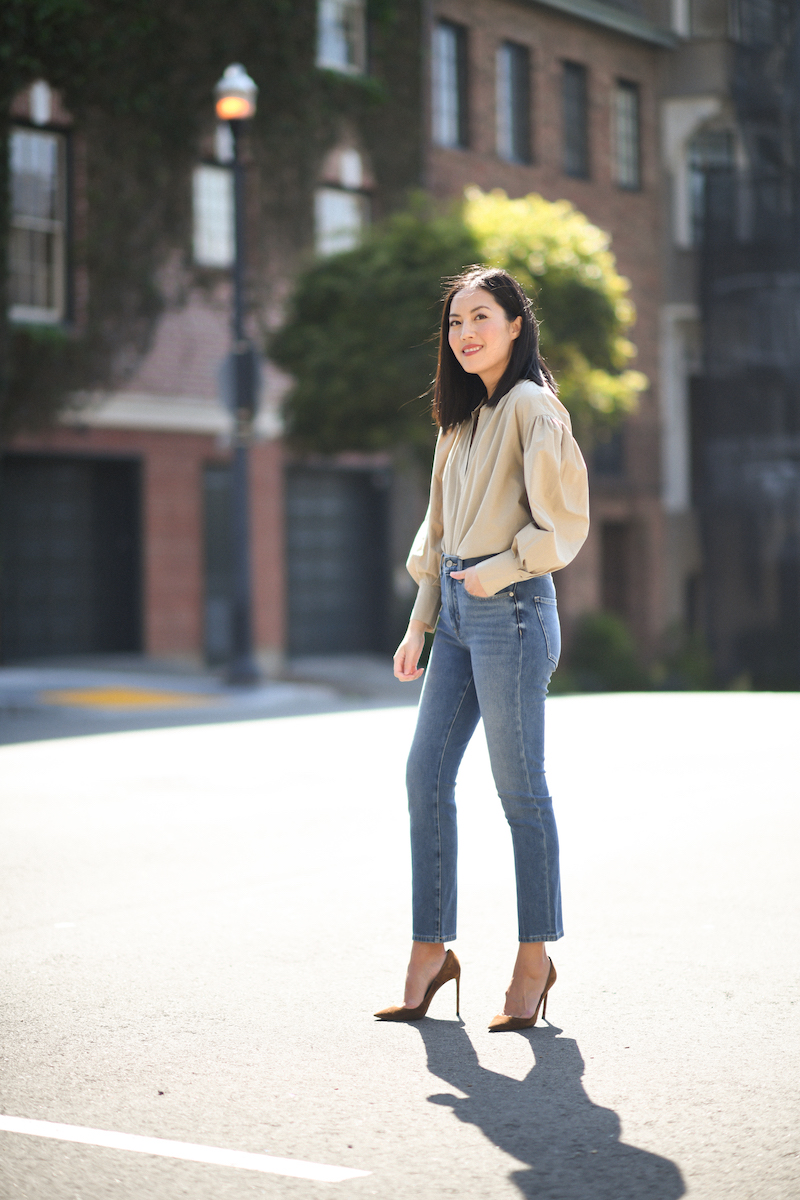 Good morning and happy Friday!
Heading into the weekend with grand plans of sleeping in (let's see if Lucia agrees), cooking together and picking up our favorite fruits and veggies at the farmer's market. Wishing you a wonderful weekend!!!
PS: I have been wanting to try this beauty brand for so long and finally just ordered now that they're available here!
***
Blouse (only $45 after 40% off + an extra 10% off with code BRFAMILY! here)
Jeans (they fit so well!! only $53 after the sale here)
Necklace (here)
Heels (found the same style in stock here! The color is a little lighter than mine; or similar here)
Lips (here in "Rosewood")