L A T E L Y (Back in Stock & On Sale)
October 12, 2021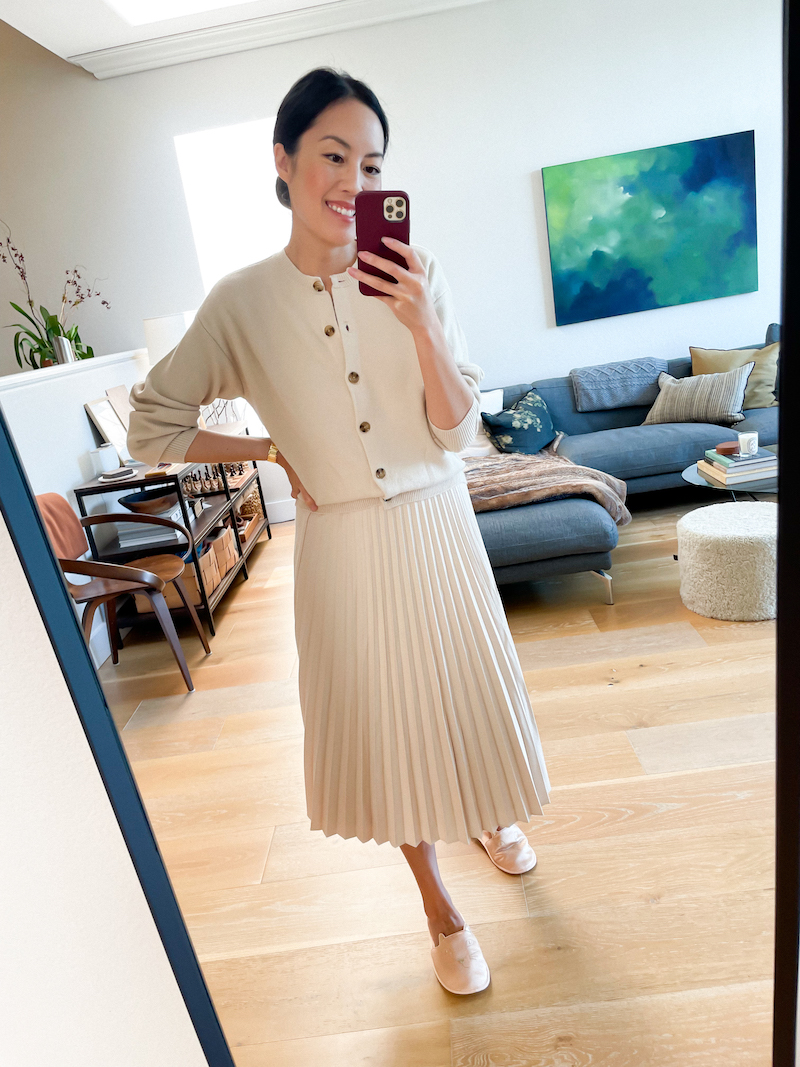 .01
I shared this outfit previously but it's finally back in stock in all sizes (and selling quickly – there's a sale!). Two pieces that pair with pretty much everything in my closet.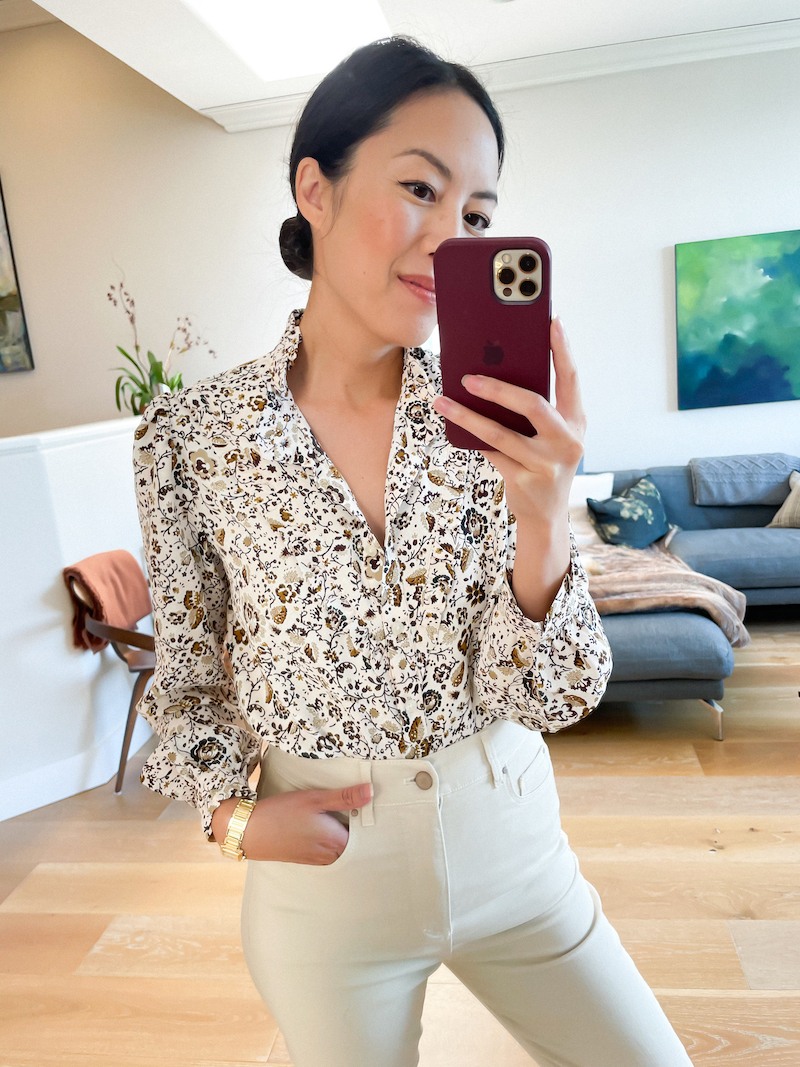 .02
This blouse has all of my favorite Fall colors in one, making it super versatile!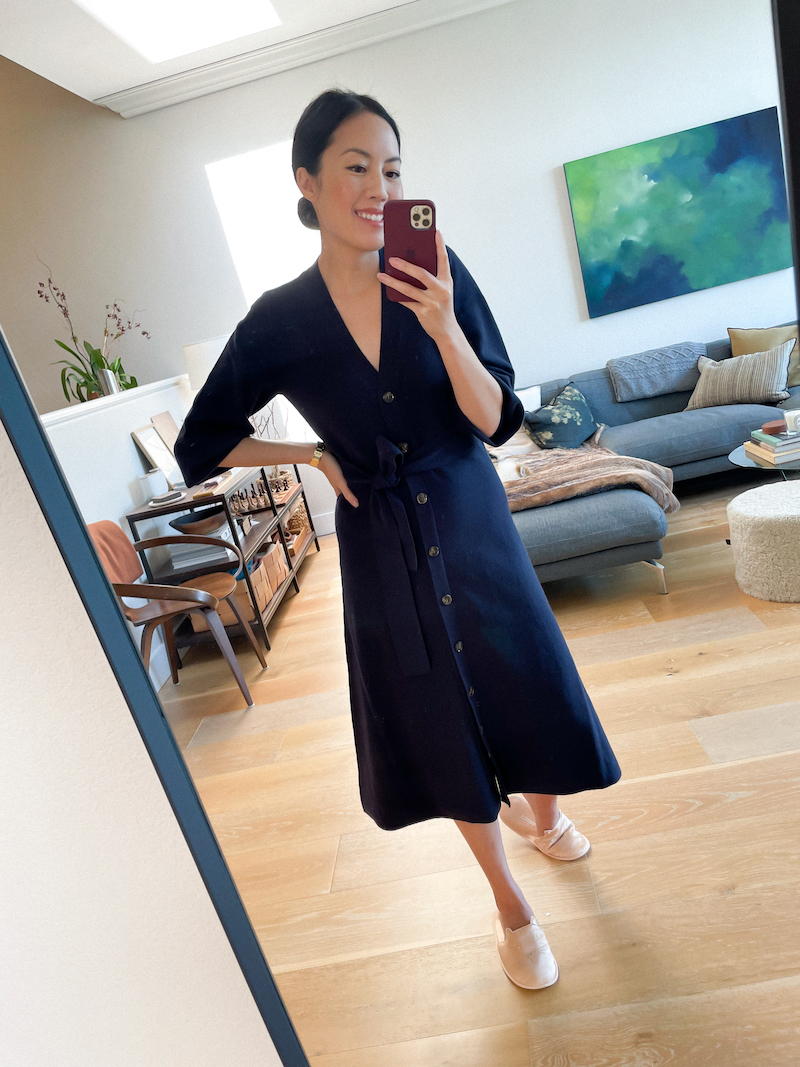 .03
Love the ease and comfort of sweater-dressing! This navy one is a classic.
Dress (here)