L A T E L Y // One Cardigan, Three Ways
October 20, 2021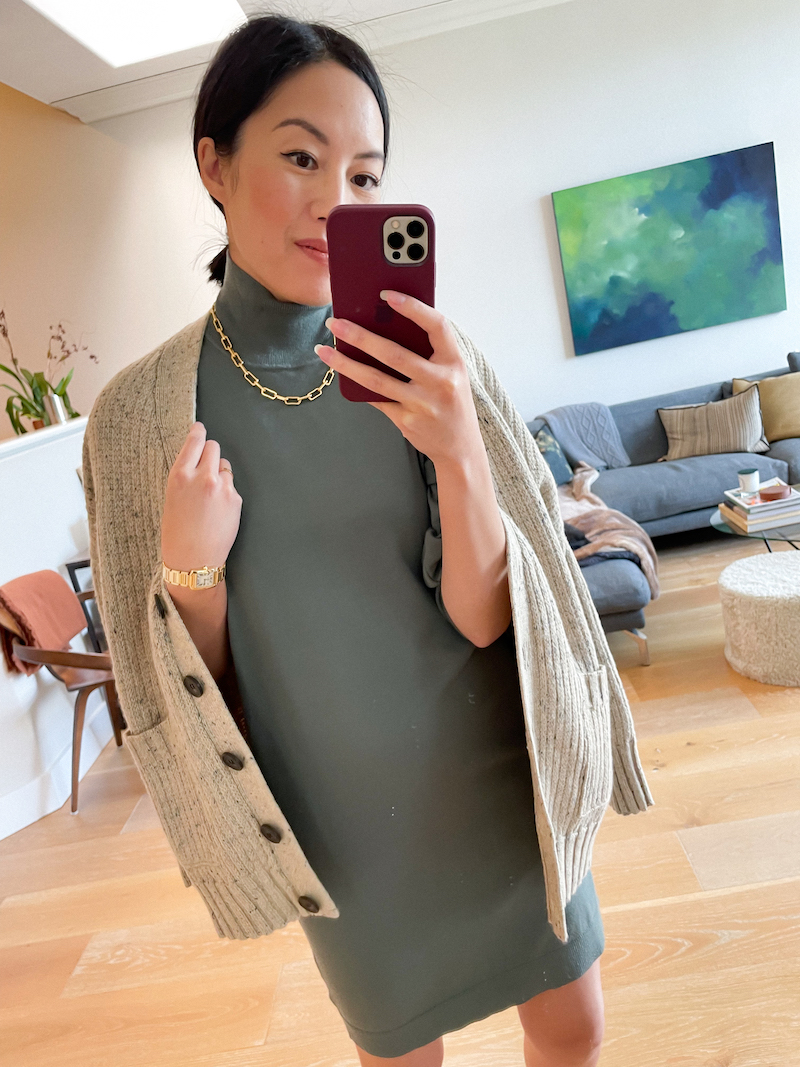 .01
The best under $30 cardigan find! Also loving the fabric on this sweater dress – super soft and stretchy.
Cardigan (here)
Dress (here)
Necklace (I've been wearing this nonstop! love how it makes everything feel fresh and modern. here)
Watch (here)
Lipstick (in Amberlight here)
Eyeliner (here)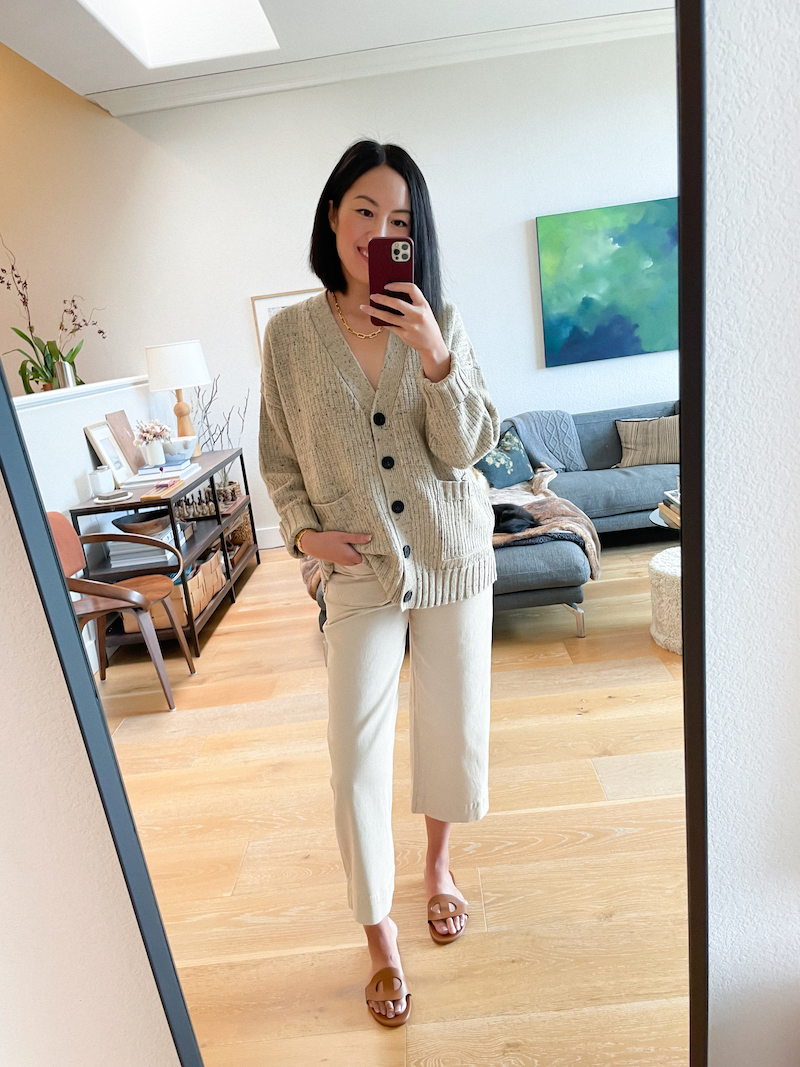 .02
A classic cardigan and denim outfit – and love dressing in this off-white color.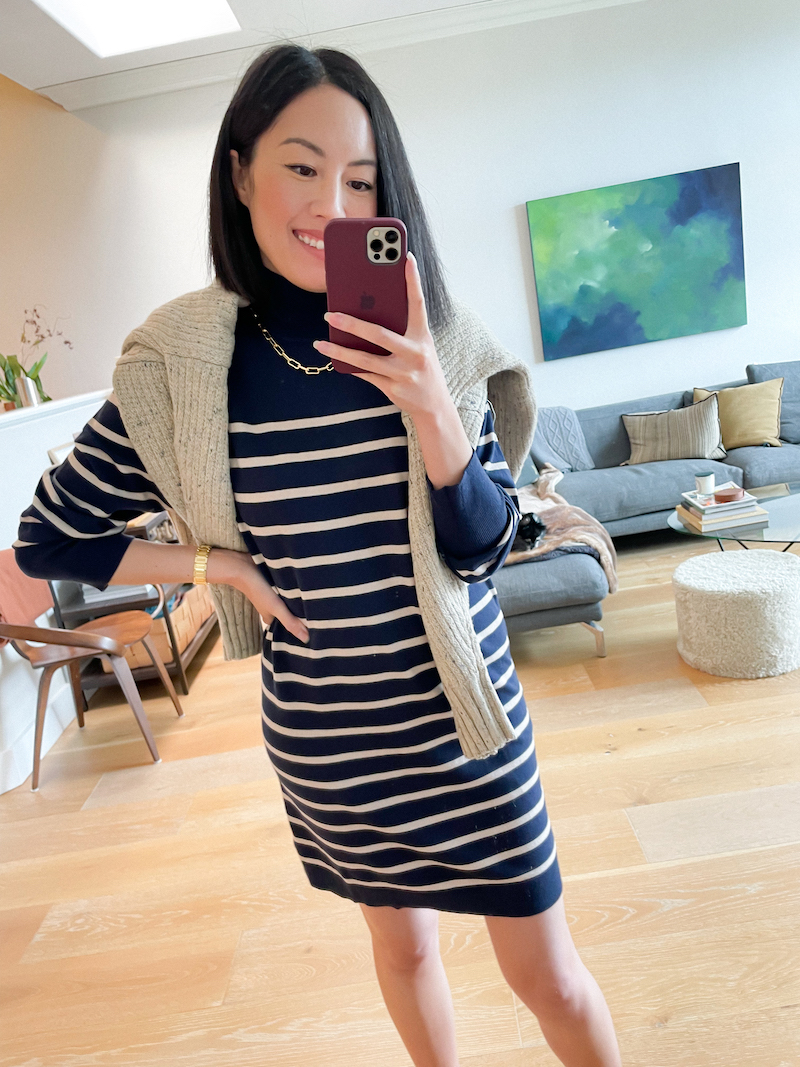 .03
Stripes for the win! This is the same dress as above but in a different colorway. Was so happy with it I bought it in these classic stripes too!