Dressed and Ready for the Holidays
November 23, 2021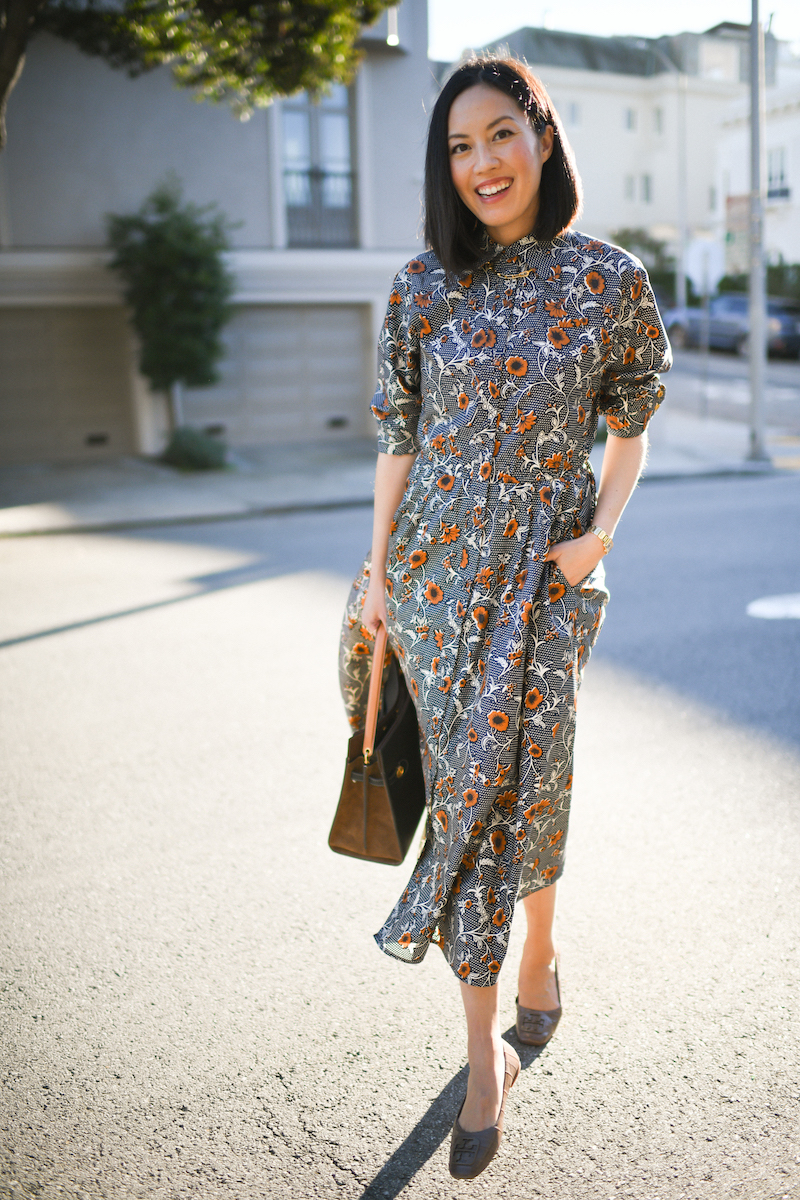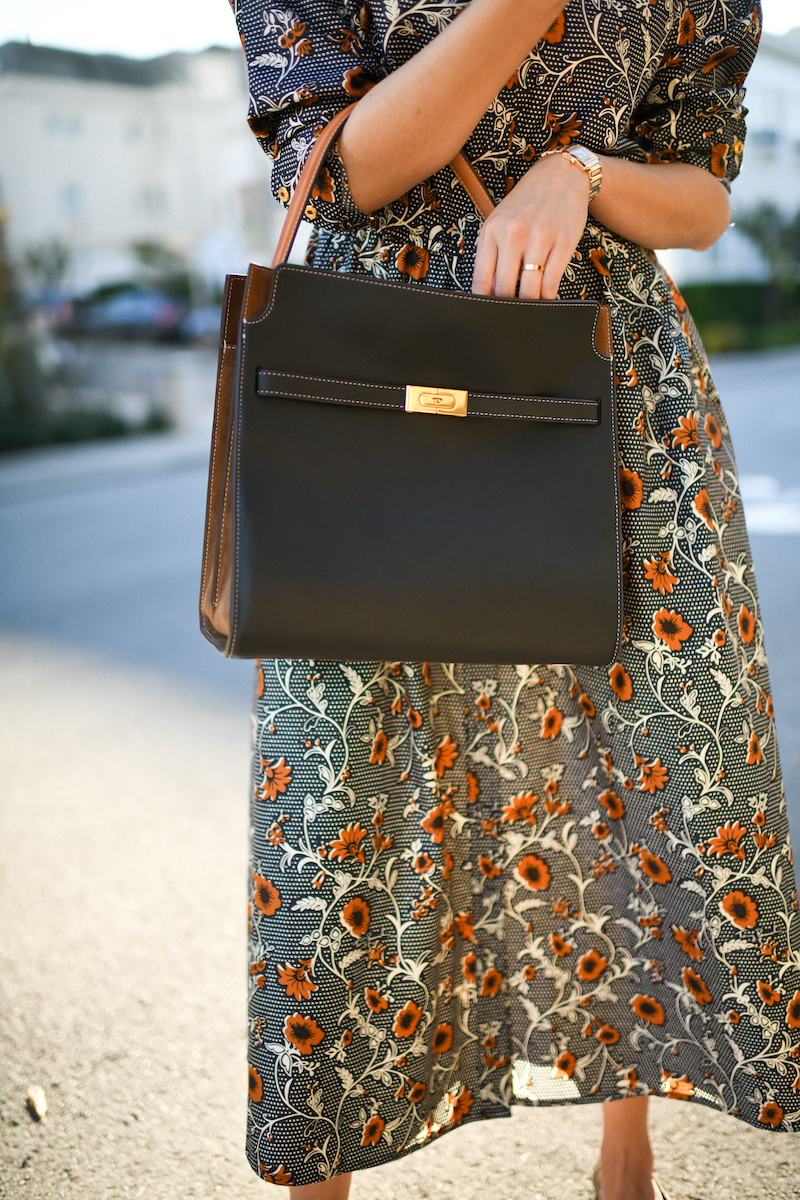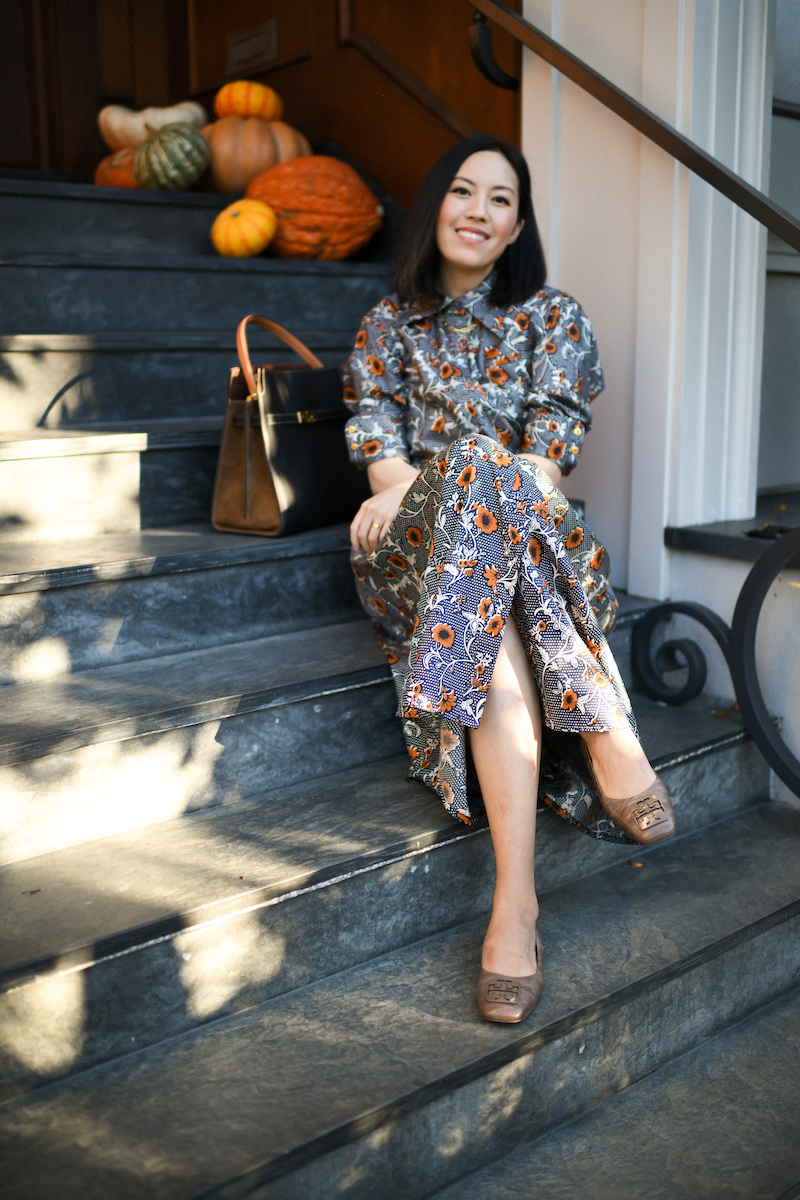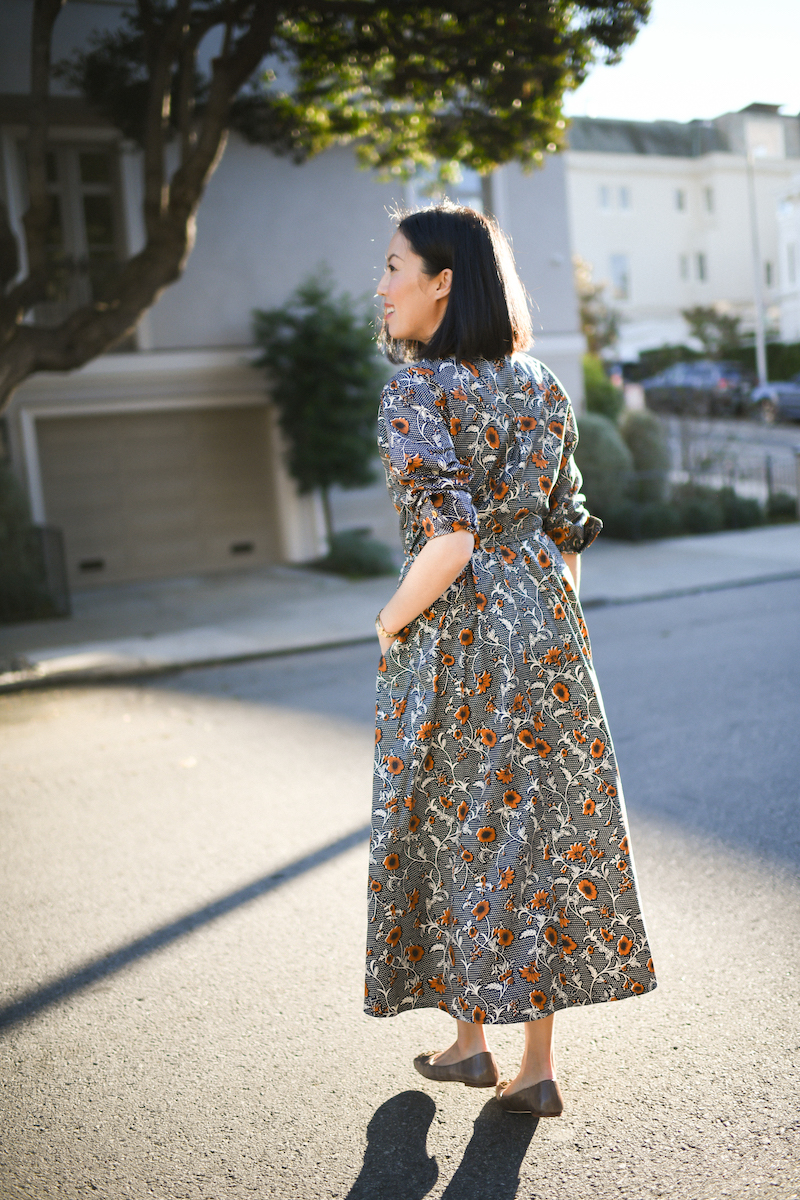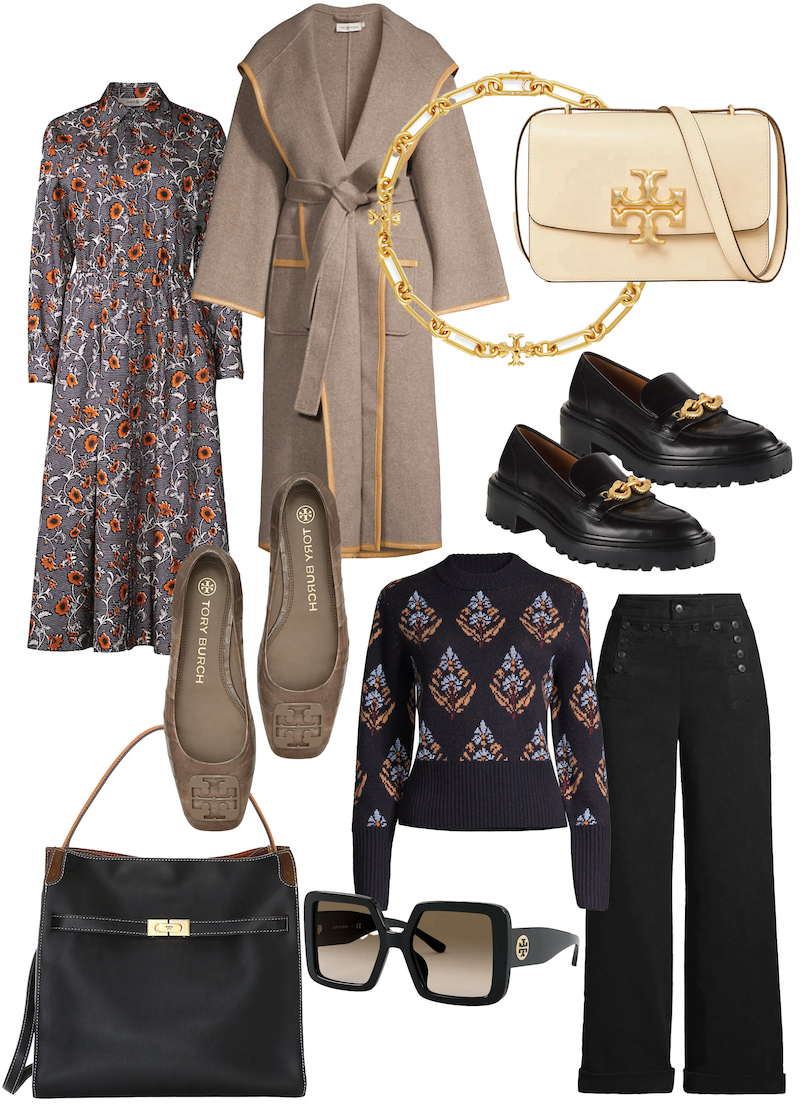 'Tis the season! I found this classically beautiful and vintage-inspired dress for the holidays and I'm loving the length, the waistline and splash of happy color and print it's bringing into my closet. The fabric is even better in person – so luxe! I'm also embracing practicality with flats and this pair proves that flat doesn't have to be boring! The color is so versatile and the subtle sheen make them feel so special.
I also put together my dream holiday wardrobe a la Tory Burch inspired by my look today! Details on all the items, clockwise from top left corner:
Dress (here)
Coat (here)
Necklace (here)
Shoulder bag (here)
Loafers (here)
Wide leg pant (here)
Embellished sweater (here)
Sunglasses (here)
Leather bag (here)
Flats (here)
Lucia is off from school this week and we're doing all the fun things: baking, playing, exploring… Hope you're having a wonderful week so far and thanks for stopping by!
***