Holiday ready
November 5, 2021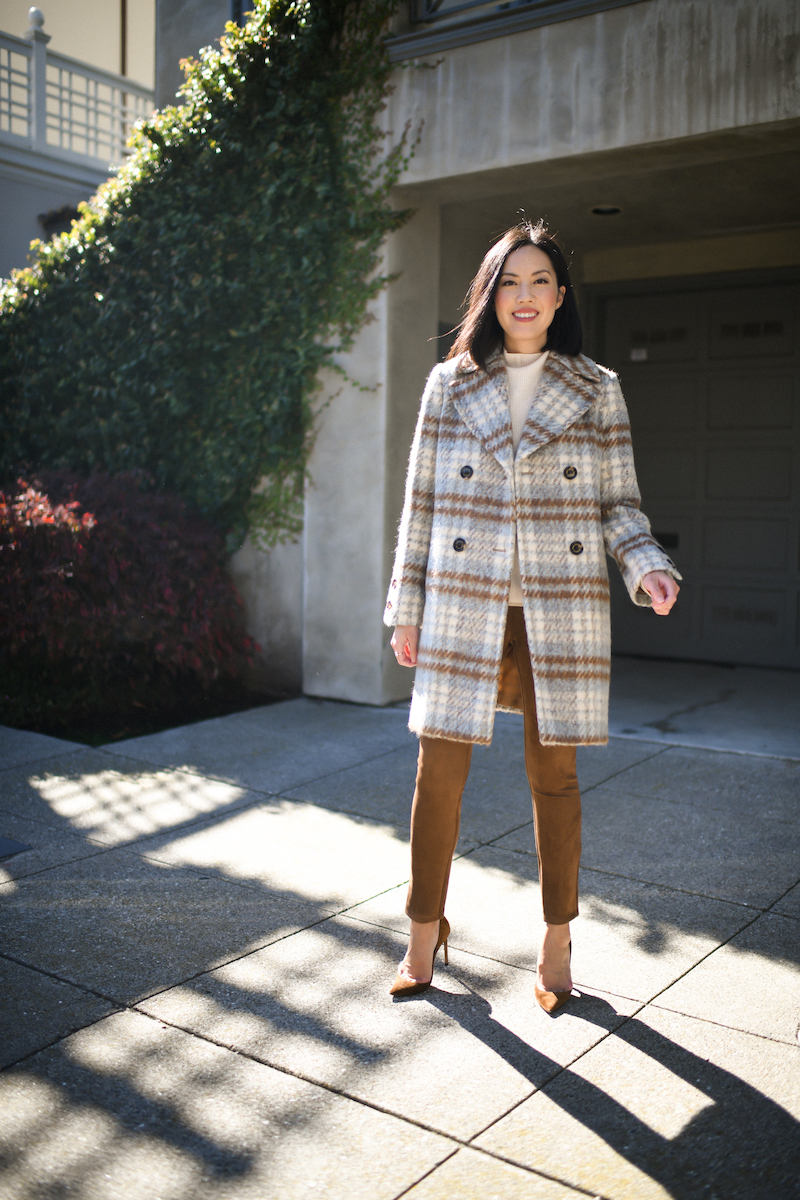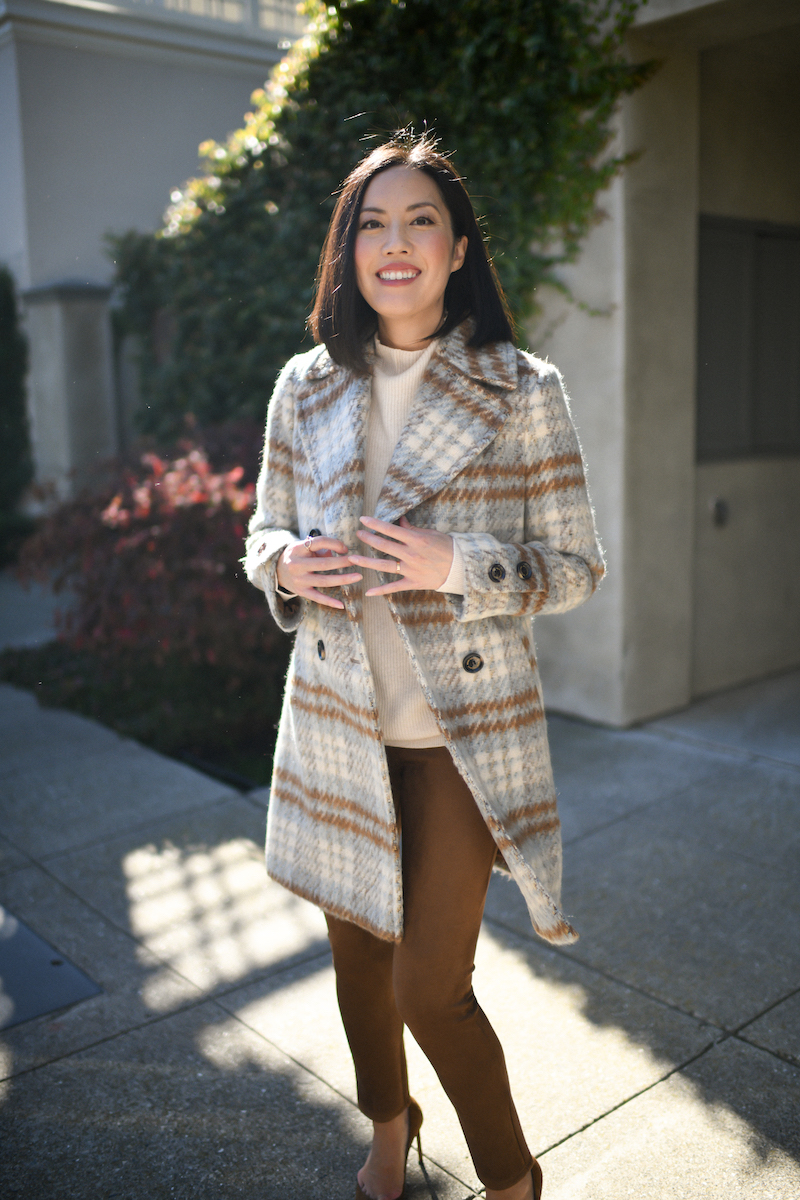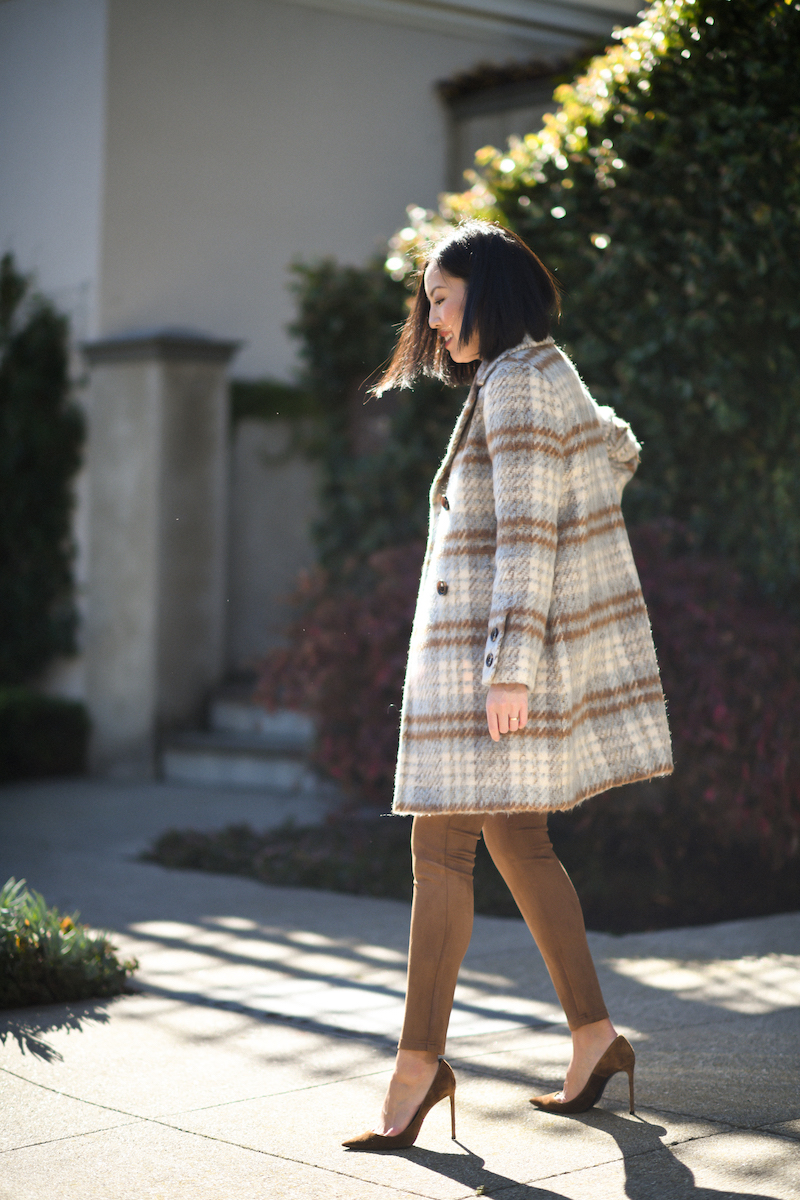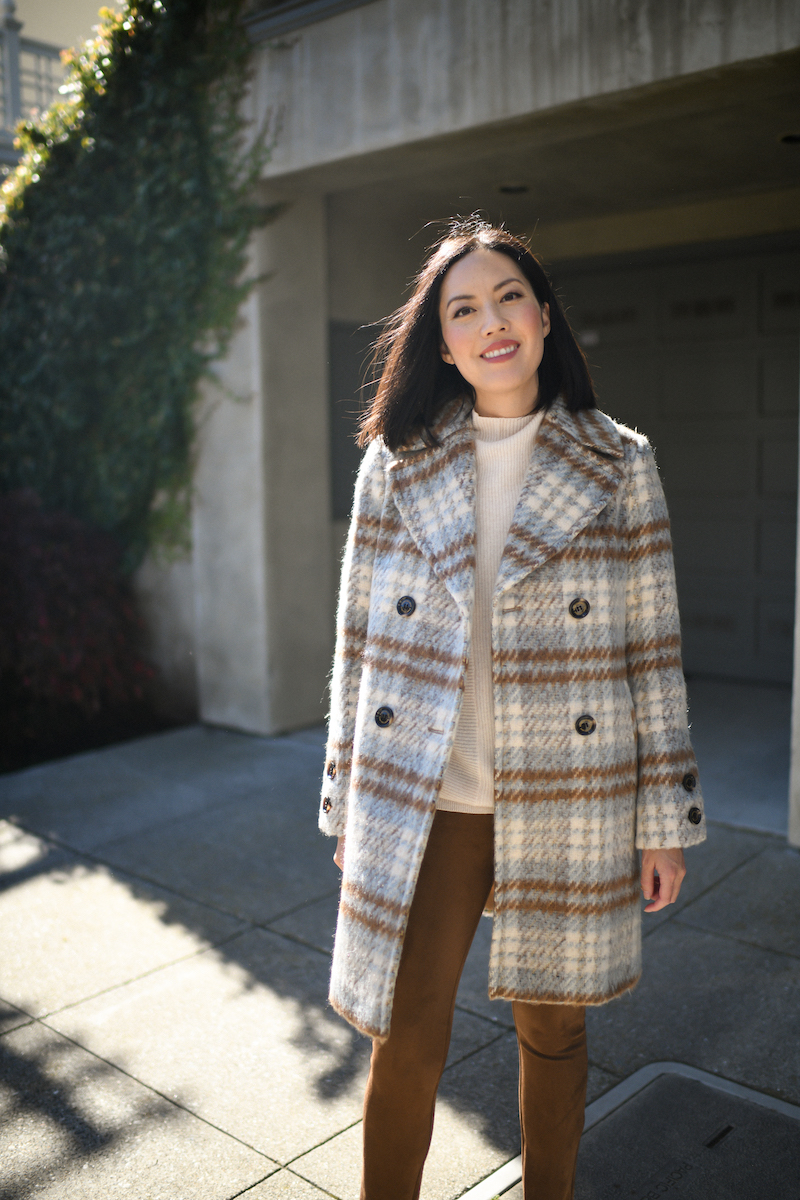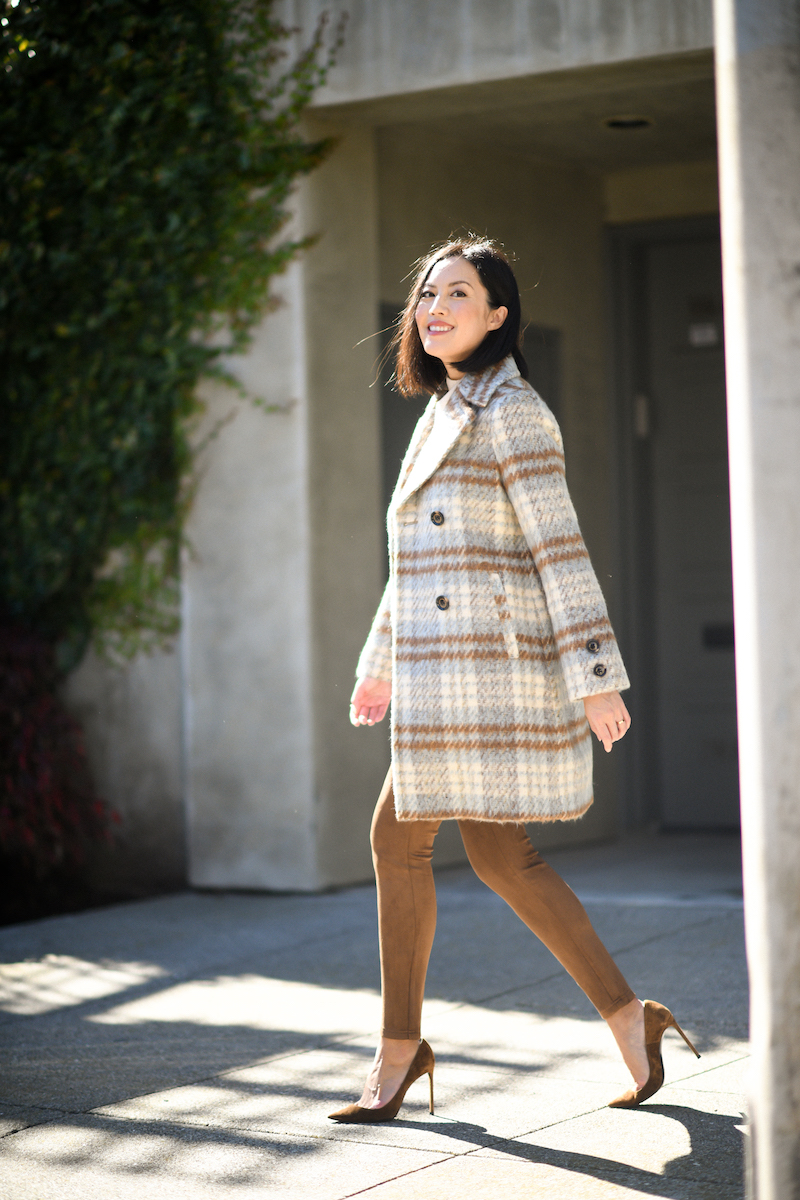 Sponsored by Saks OFF 5TH and ShopStyle
Holiday ready in my coat (also had my eye on this one by the same brand too!) and the best faux suede leggings. Holidays at home are low-key affairs for us, but low-key can still be festive in my mind – it is what you make of it! This Thanksgiving, since we're hosting my in-laws, there's even more reason to celebrate.
Back to the leggings though: they are SO good! They're substantial and stretchy and look so much more expensive than they are ($39.99?! a total score). I tried two different styles in a similar color and this pair was the clear winner. Not mad about the elastic waistband either (I'll be thankful for that on Thanksgiving!).
The cashmere sweater has beautiful draping and knit details (also great for the price, luxe cashmere for $99!) and the jacket pulls everything together. It's such a fun oversized plaid in all of my favorite fall colors. An easy one to mix and match.
Holiday style, for less – thanks Saks OFF 5TH!! See their latest arrivals here and their holiday gift guide here.
***
Cashmere sweater (here)
Faux suede leggings (here)
Plaid jacket (here; another version by the same brand here)
Similar pumps (here)