L A T E L Y // Lazy days
November 3, 2021
.01
This jogging set has been on repeat for all the cold rainy days we've had lately! All day comfort and the neckline still looks chic for Zoom meetings.
Sweater (last seen here; here)
Joggers (here)
Sneakers (here)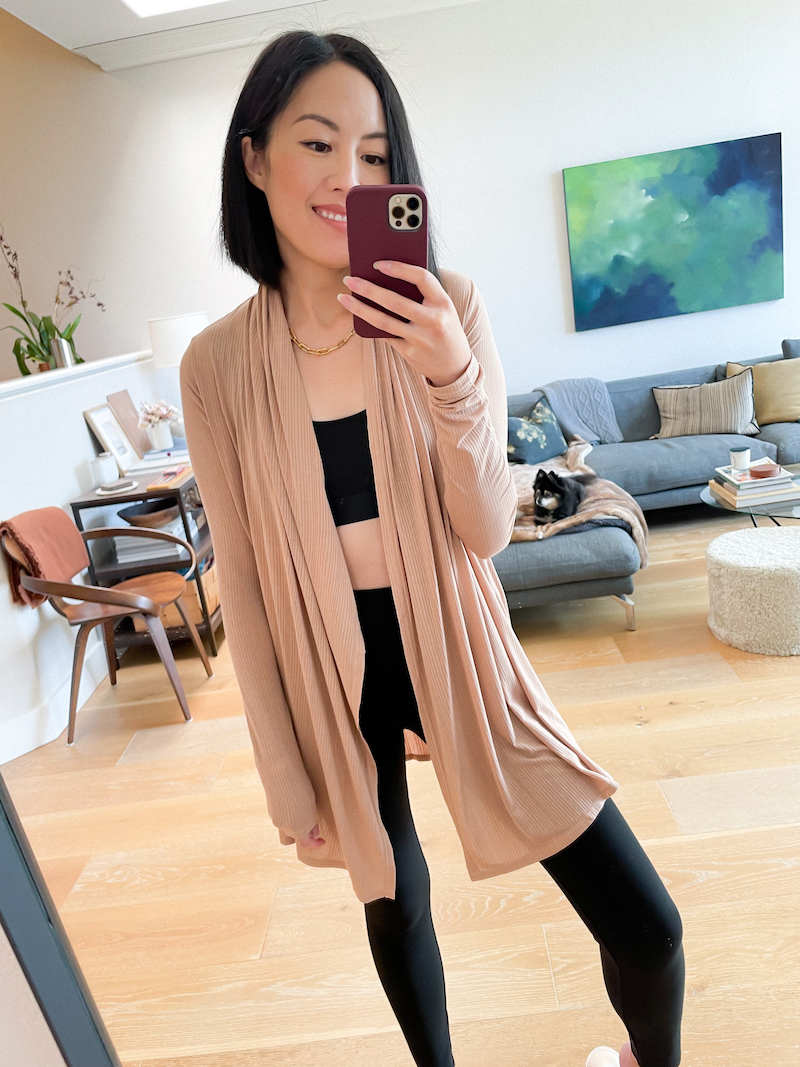 .02
Finally tried this intimates brand and I'm super impressed – the weightless wrap sweater is such a dream! Luxe fabric and beautiful neutrals.
Wrap (here)
Bra (here)
Leggings (here)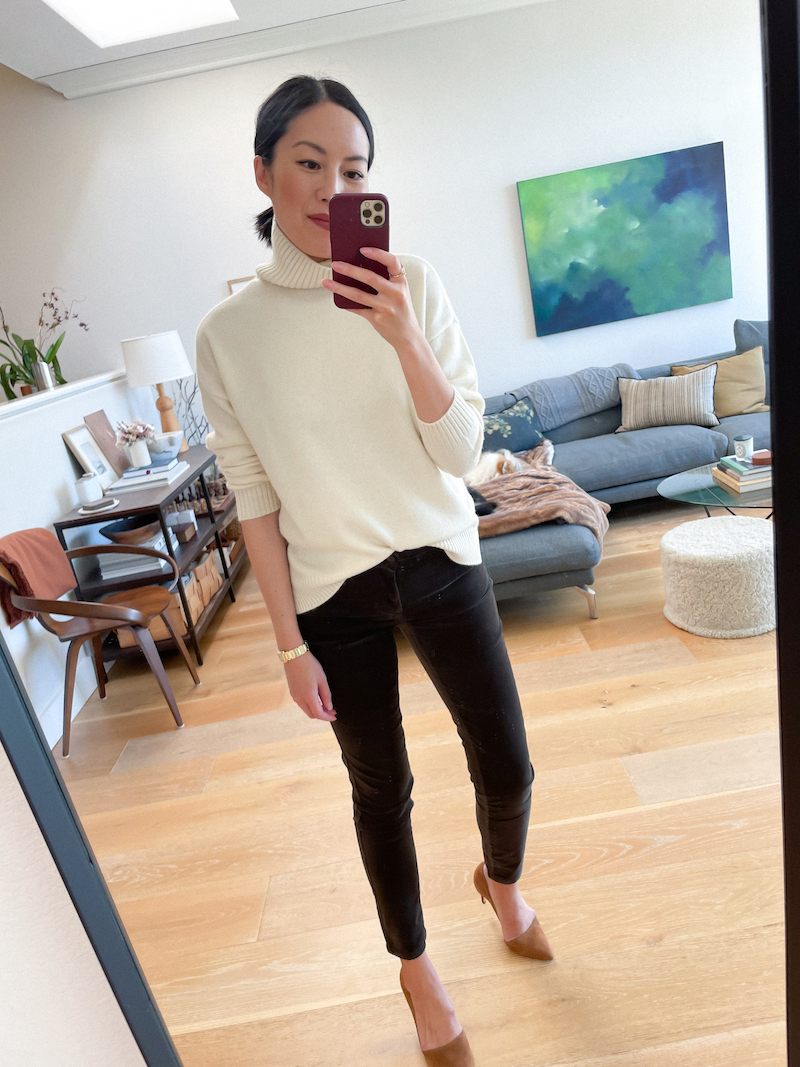 .03
The picture doesn't do the color of these pants justice. It's a chameleon of a color – at times khaki, brown or olive. Super pretty.
Cashmere turtleneck (here)
Pants (the color is Olive here)
Heels (here)