Sweater skirt
November 8, 2021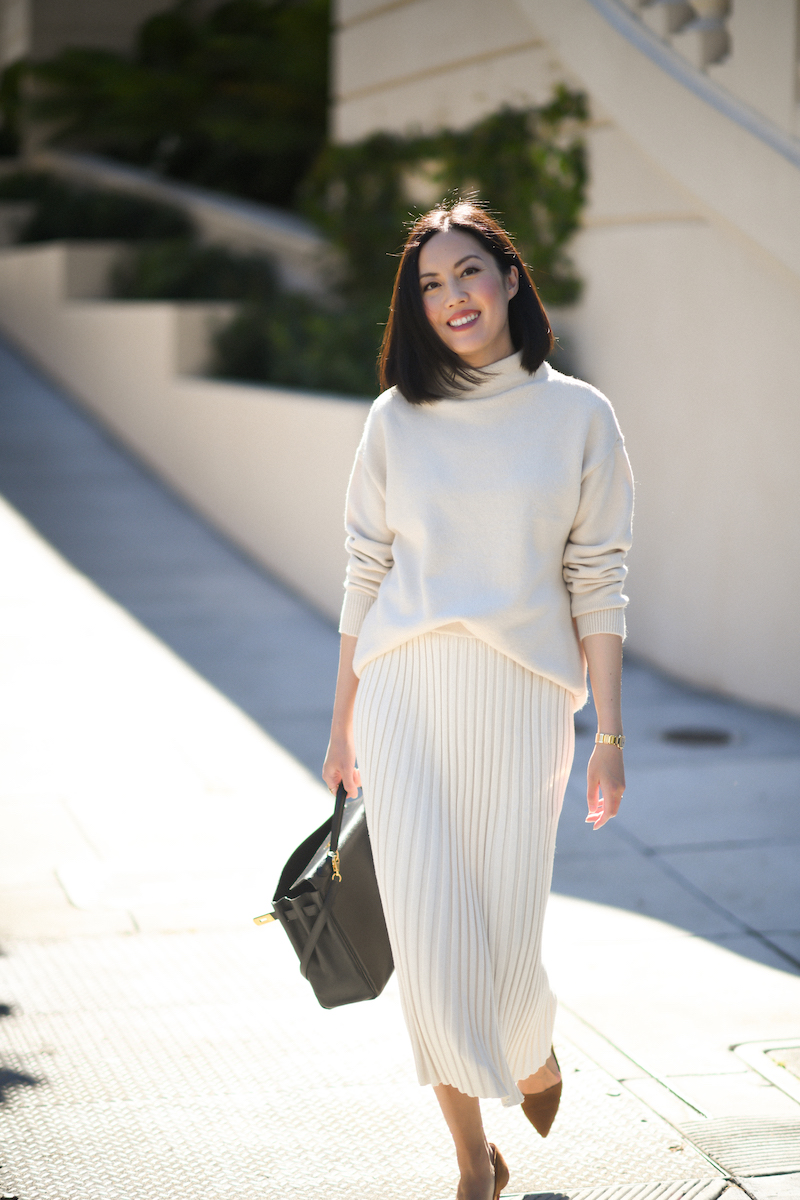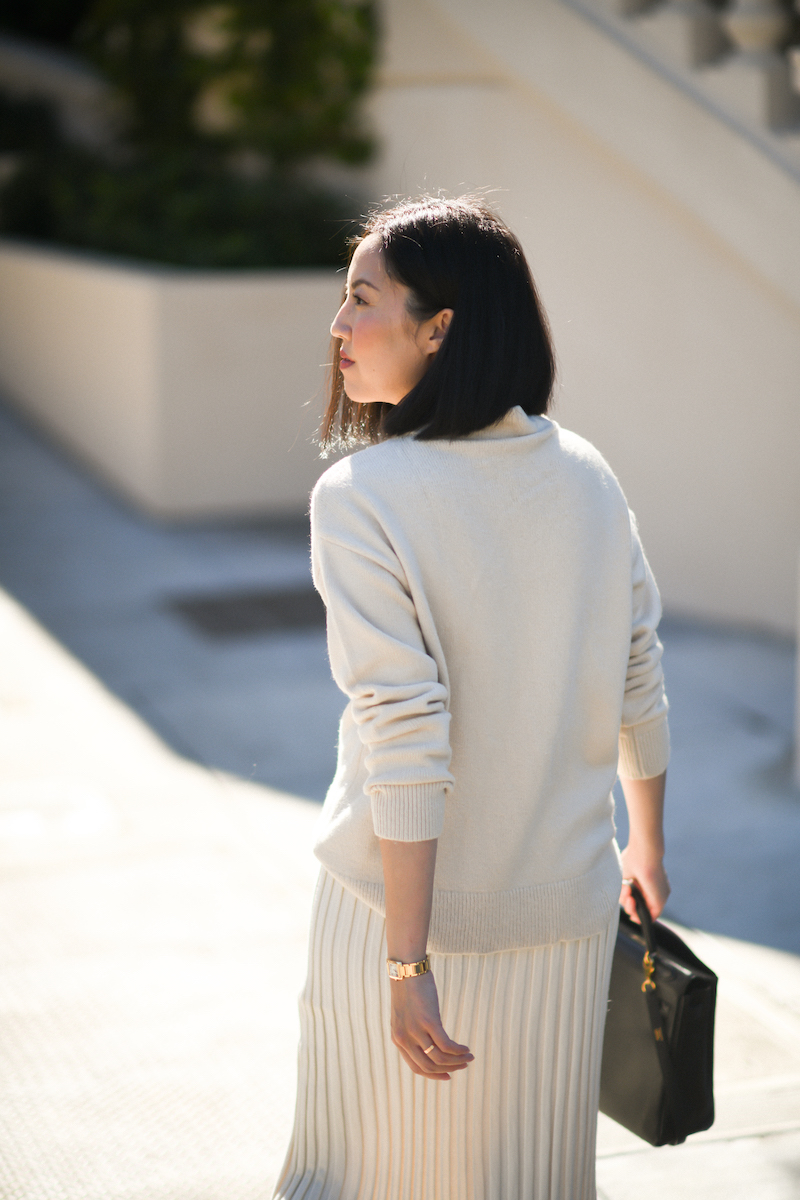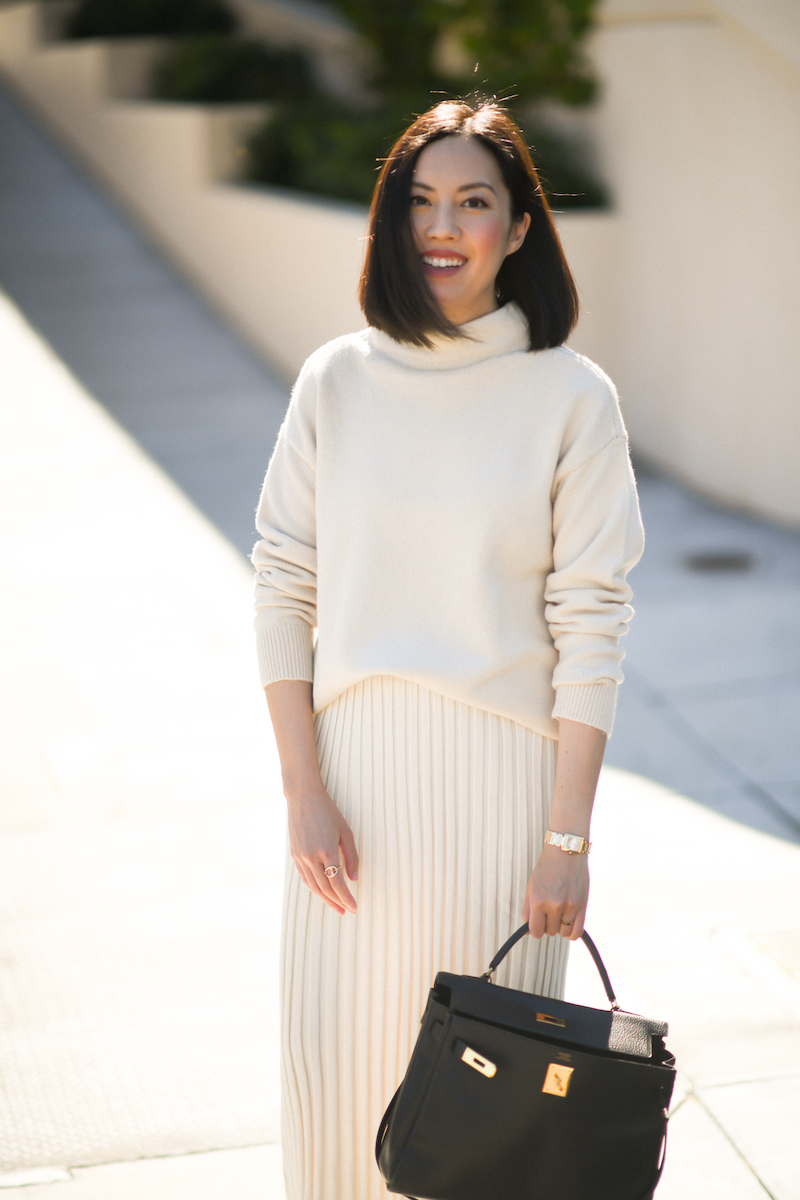 Good morning and happy Monday!
A few of my recent finds:
We've been taking advantage of the bit of sunshine before a few more (smaller) storms head our way: outdoor eating, bicycle riding and swimming. All the fun. More rain is coming, and we are SO happy about it!
Thanks for stopping by!
***
Funnel neck sweater (here)
Skirt (here)
Heels (here)
Bag (here)