Thankful
November 25, 2021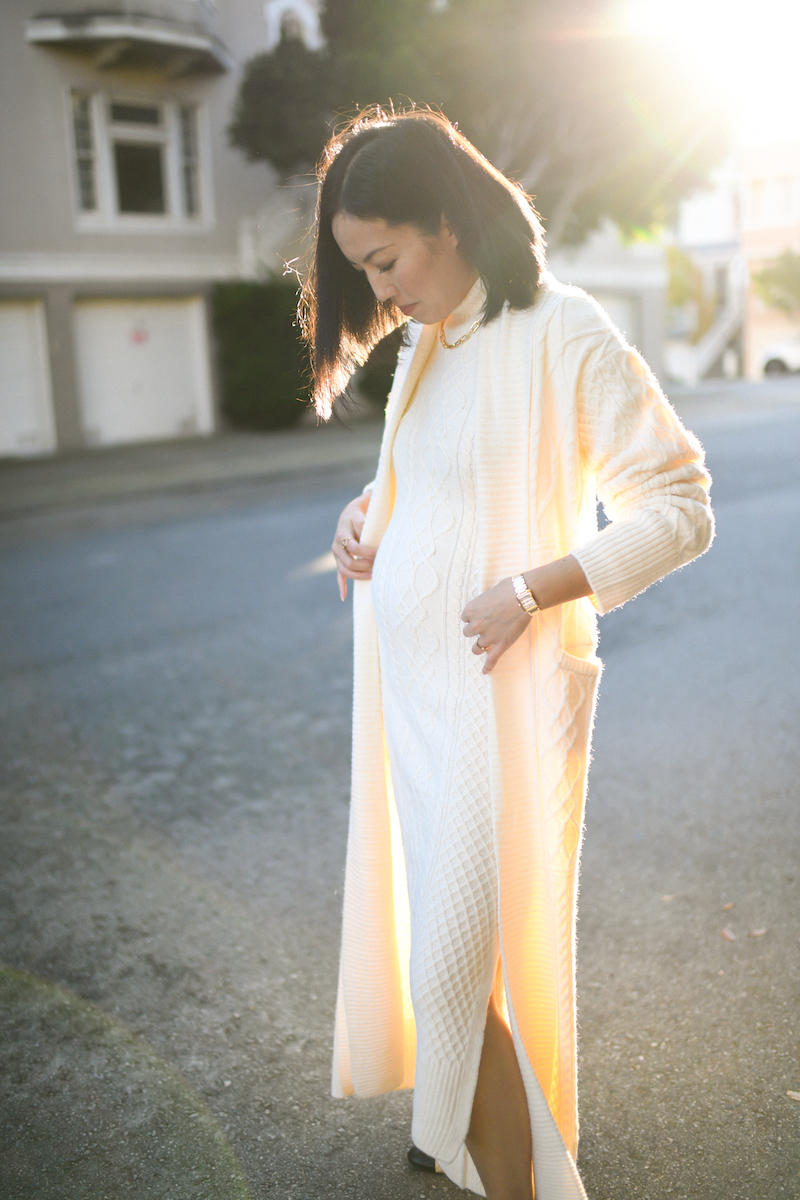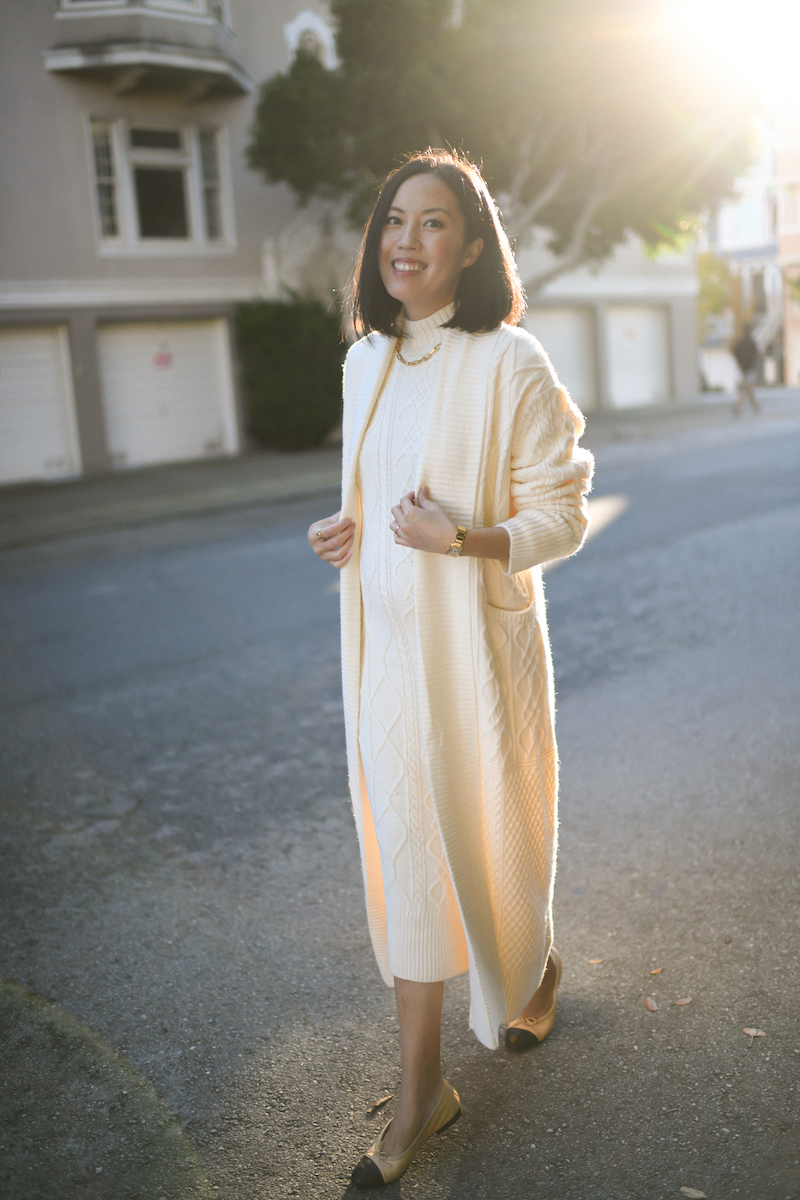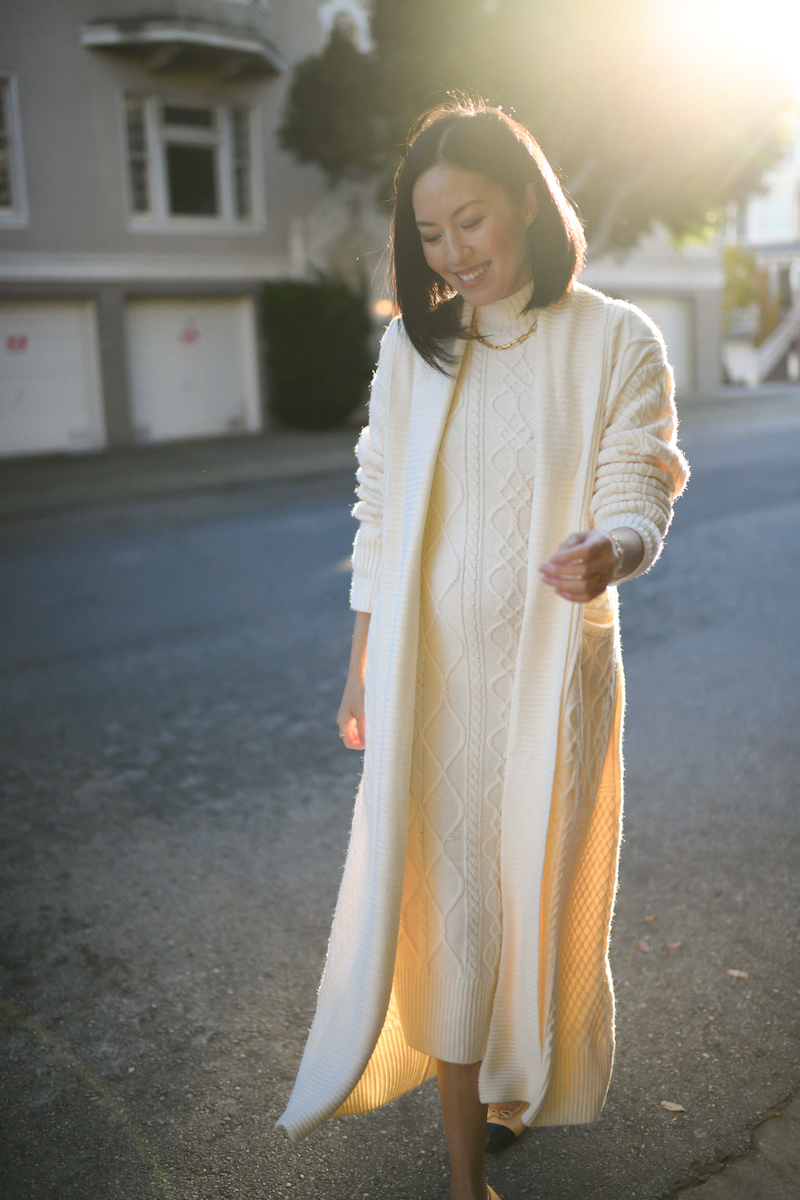 So thankful for all the love and kindness shared on my announcement!! Feeling incredibly lucky, grateful and so, so happy. Thank you!
I'm 18 weeks along, almost halfway there! There have been some similarities so far to my pregnancy with Lucia (the several weeks of nausea early on), and some differences too (primarily feeling the 8-9 years older that I am this time around). But most of all, I am intensely aware of the blessing that this is every single moment.
We had a sweet Thanksgiving at home with everyone (including Lucia!) chipping in with the cooking.
Happy Thanksgiving to you and yours. Thank you always for your support!
***
Dress (favorite under $100 find lately – not at all itchy, holds its shape! here)
Long cardigan (an elegant set! here)
Necklace (here)
Flats (here)
PS: I updated my Black Friday sale highlights here!