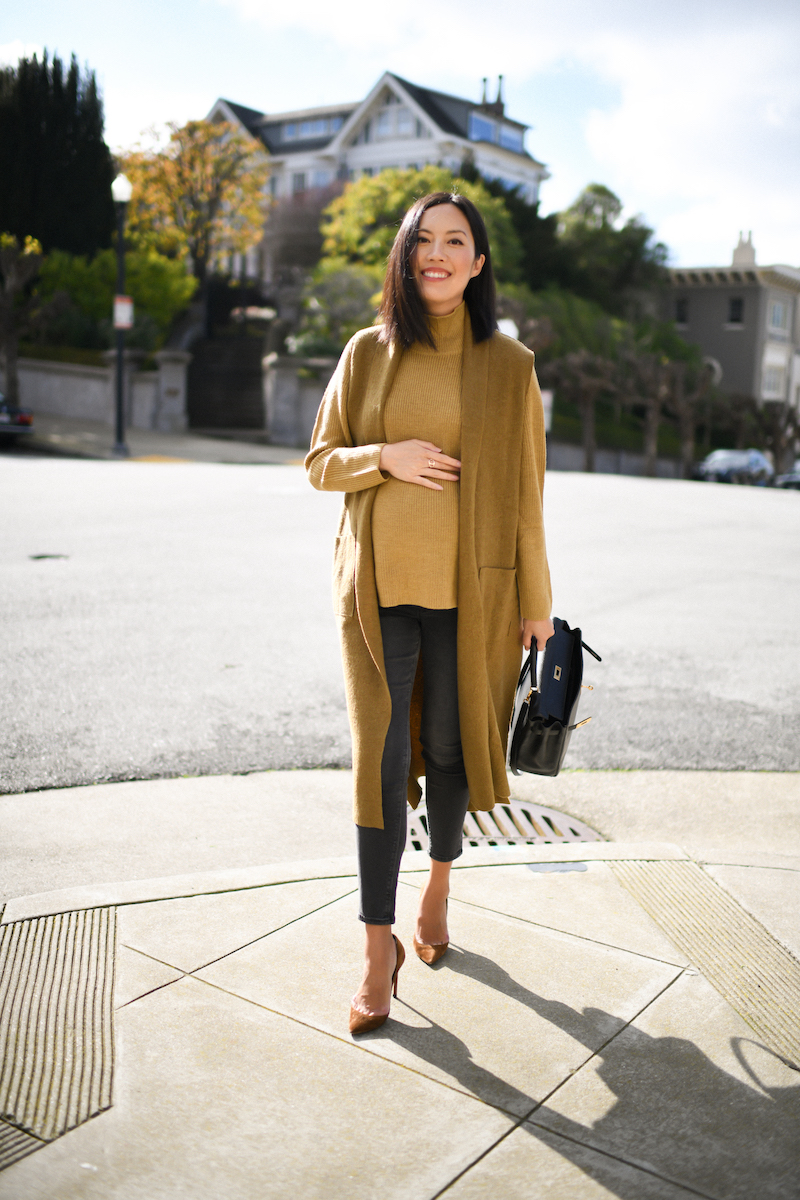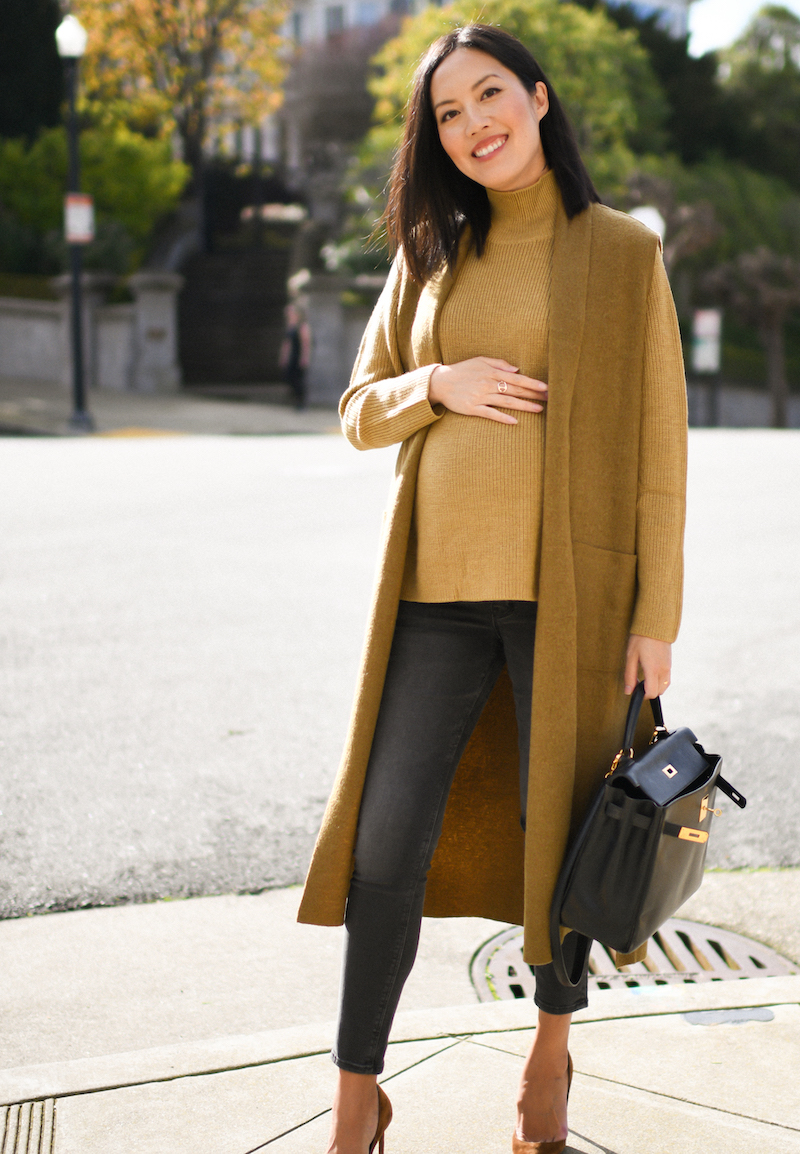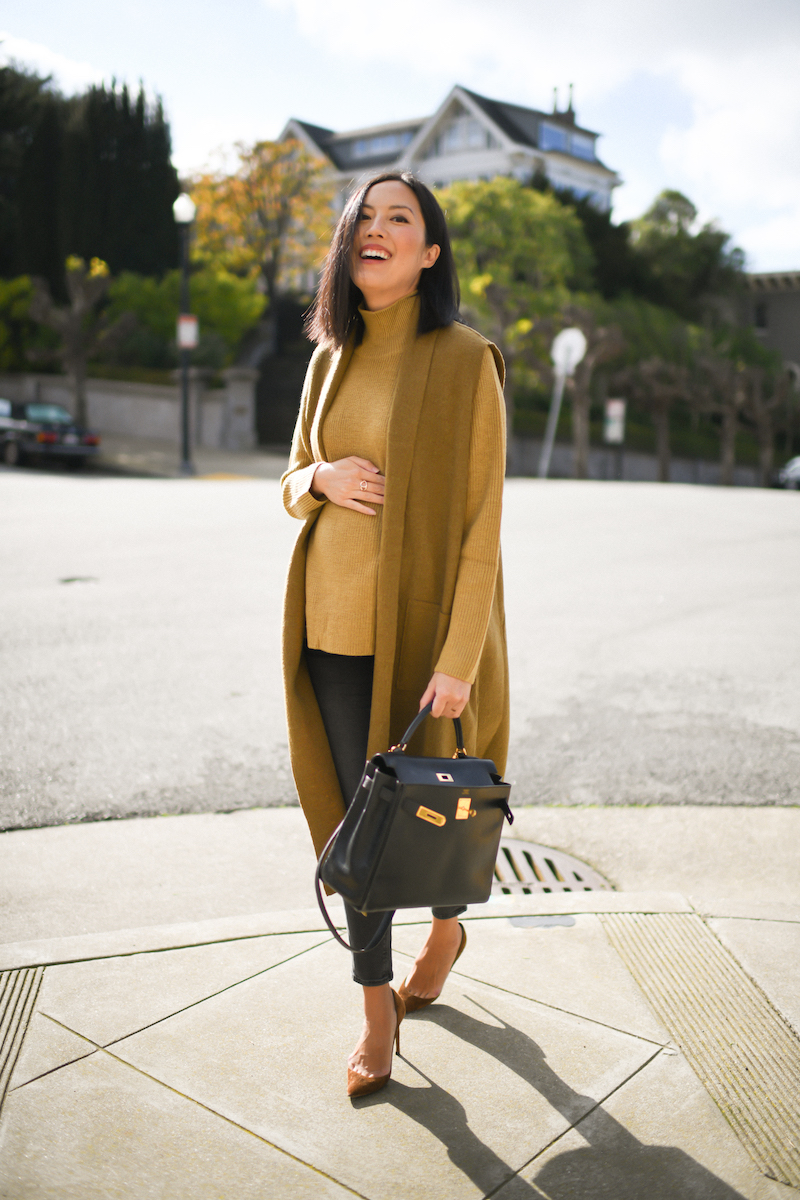 Good morning and happy Wednesday! Getting back into a daily routine has been, admittedly, very good for us. I do miss being able to lounge in bed for a little longer…but we still have weekends!
Currently:
reading: Less
sipping on: this heartburn tea for when the pregnancy heartburn has been acting up!
cooking: bo luc lac, or known as shaking beef in english. Made it for the first time this week and it was a huge success, I grew up with my parents making this so it is like comfort food!
PS: Bought this $35 accessory and love how it makes an outfit feel fresh and new!
***
Vest (on sale here)
Turtleneck (here)
Maternity jeans ($35 here)
Purse (here)
Pumps (old by YSL; similar color under $100 here)