Back to Reality
January 5, 2022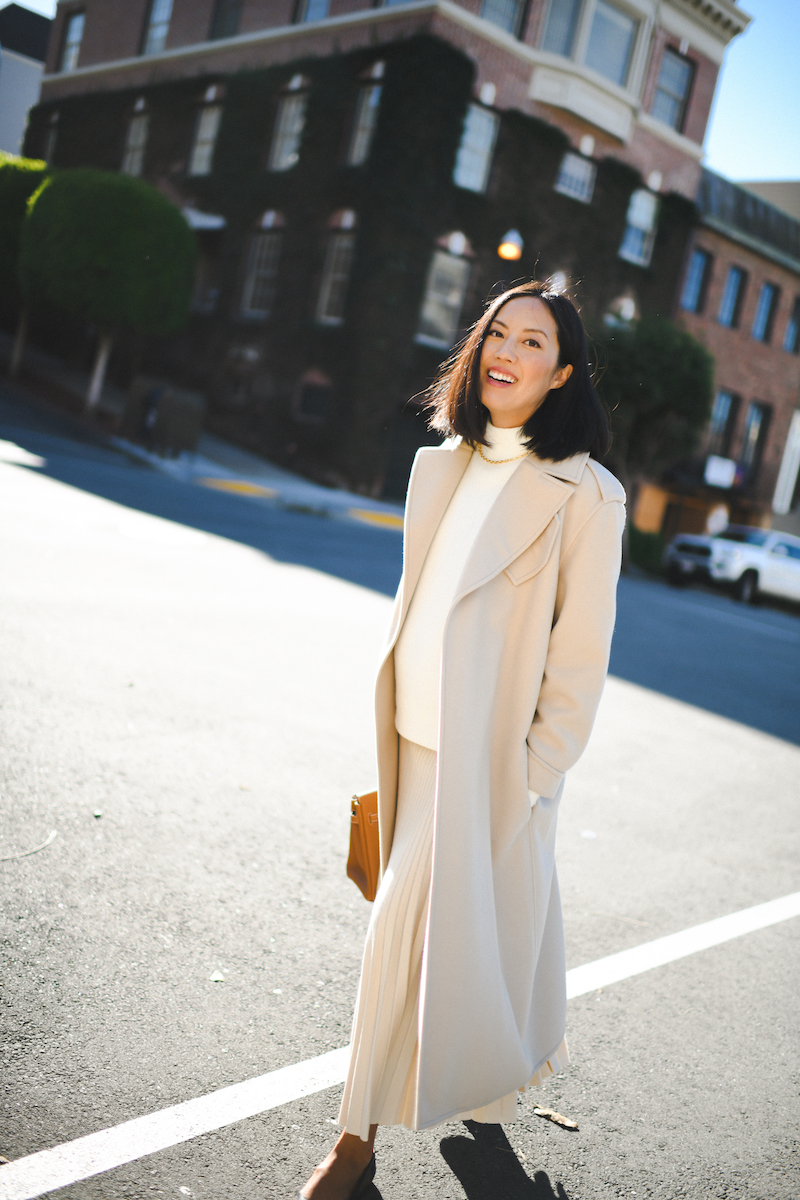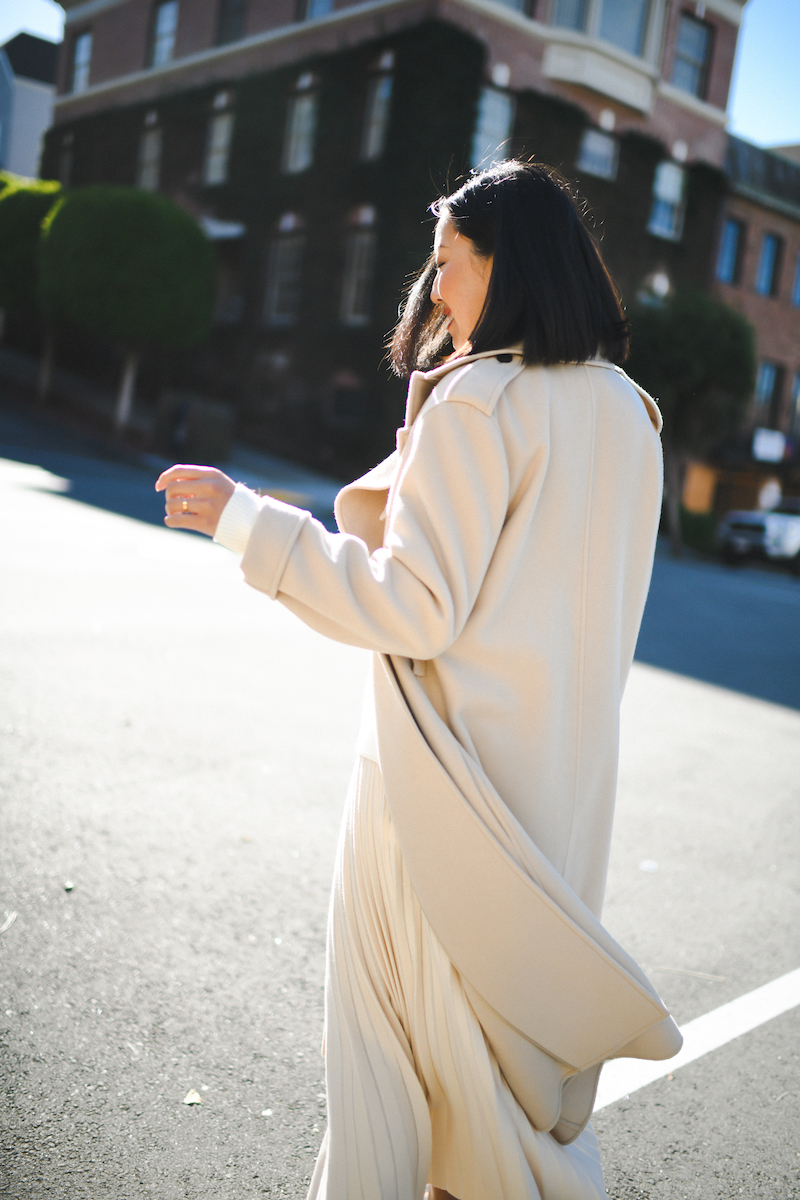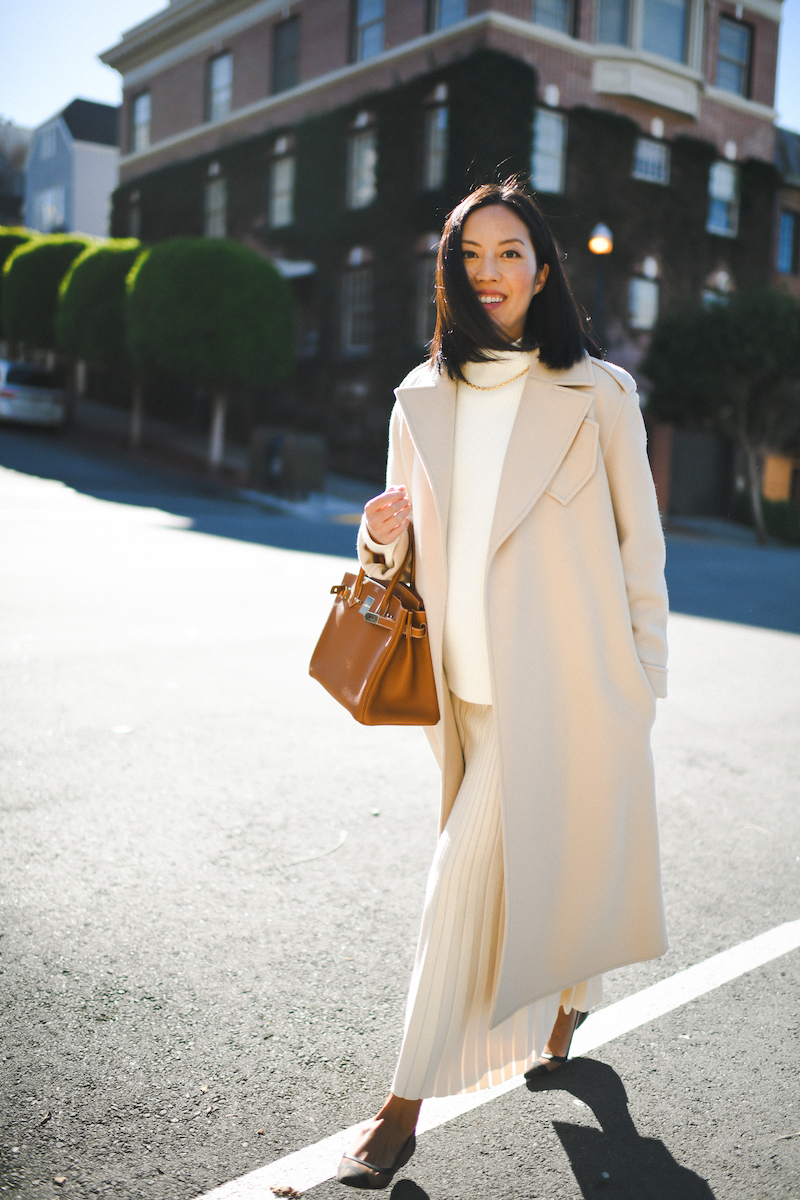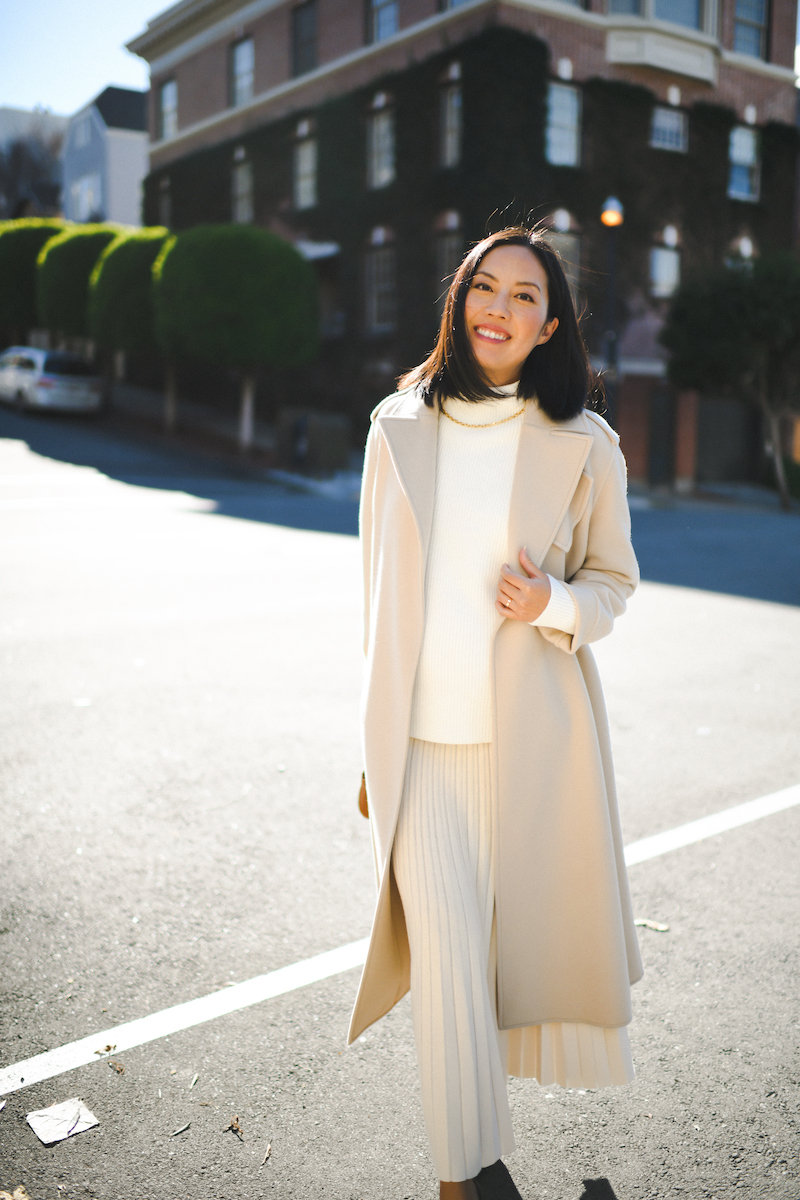 After 2 weeks off, I'm officially back at my desk working again. Decorations are stored away. Lucia's back in school. And the holidays are squarely in the rearview mirror (awww!).
I'm now 24 weeks along and with the start of the new year we're feeling like it's time to start preparing for our little one's arrival. So excited!!!
Hope you're having a great start to your week!
***
Sweater (on sale here)
Skirt (old by Polo Ralph Lauren; similar available style here)
Coat (old by LV; similar styles here, here and here)
Flats (here and here)
Necklace (here)
Purse (similar here)