L A T E L Y // Swim Edition
January 3, 2022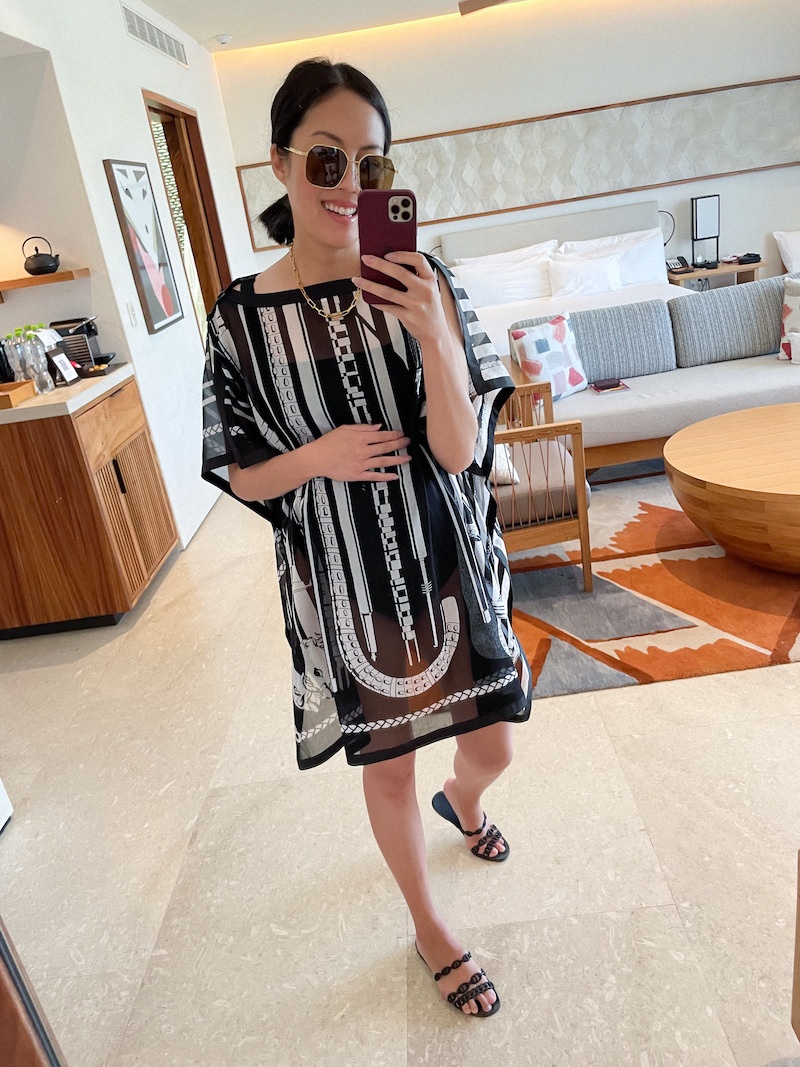 .01
My lately, lately. Before our trip, I ordered a LOT of maternity swimsuits and never loved the result; only one made the cut (this one). The tunic was a Christmas present from the husband (a surprise!), love that I'll be able to wear it postpartum too.
Maternity swimsuit (here)
Tunic (here)
Rubber sandals (old by Hermes, found another pair here)
Necklace (here)
Sunglasses (here)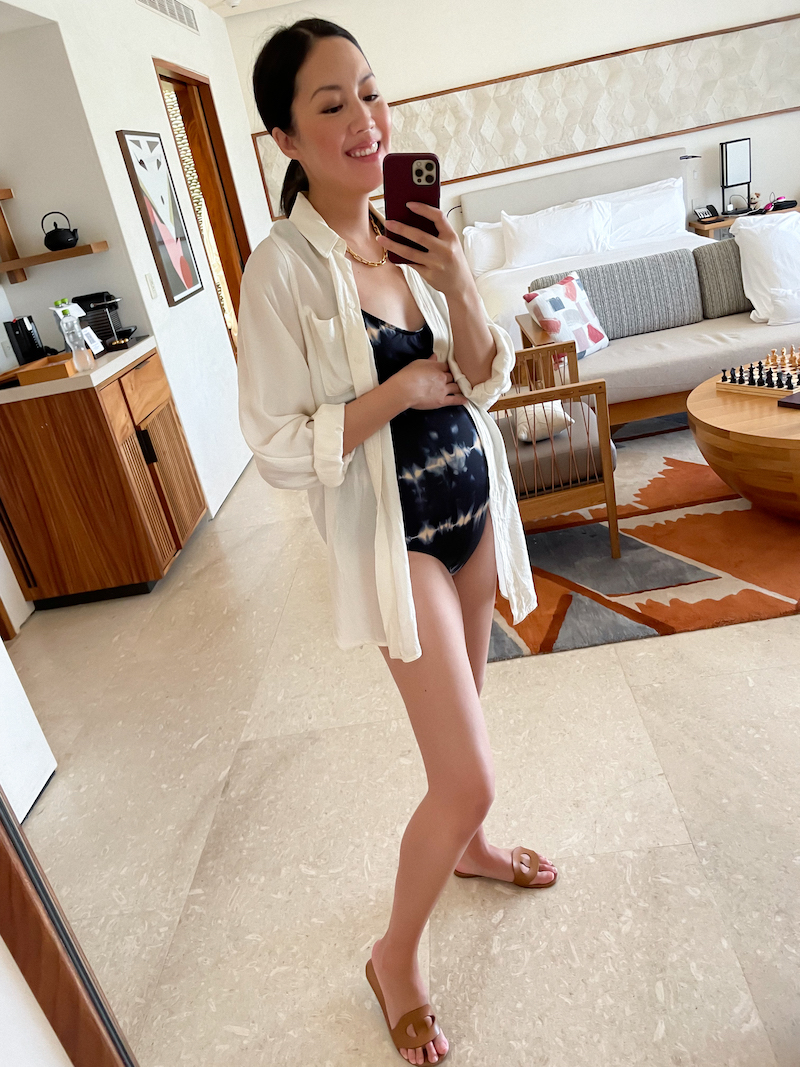 .02
I found more success sizing up on regular swimsuits on sale! Love how this one made me feel – comfortable and easy.
Swimsuit (here, here and here)
Sandals (old by Hermes; I've been wearing them for nearly 7 years!)
Blouse (old by H&M)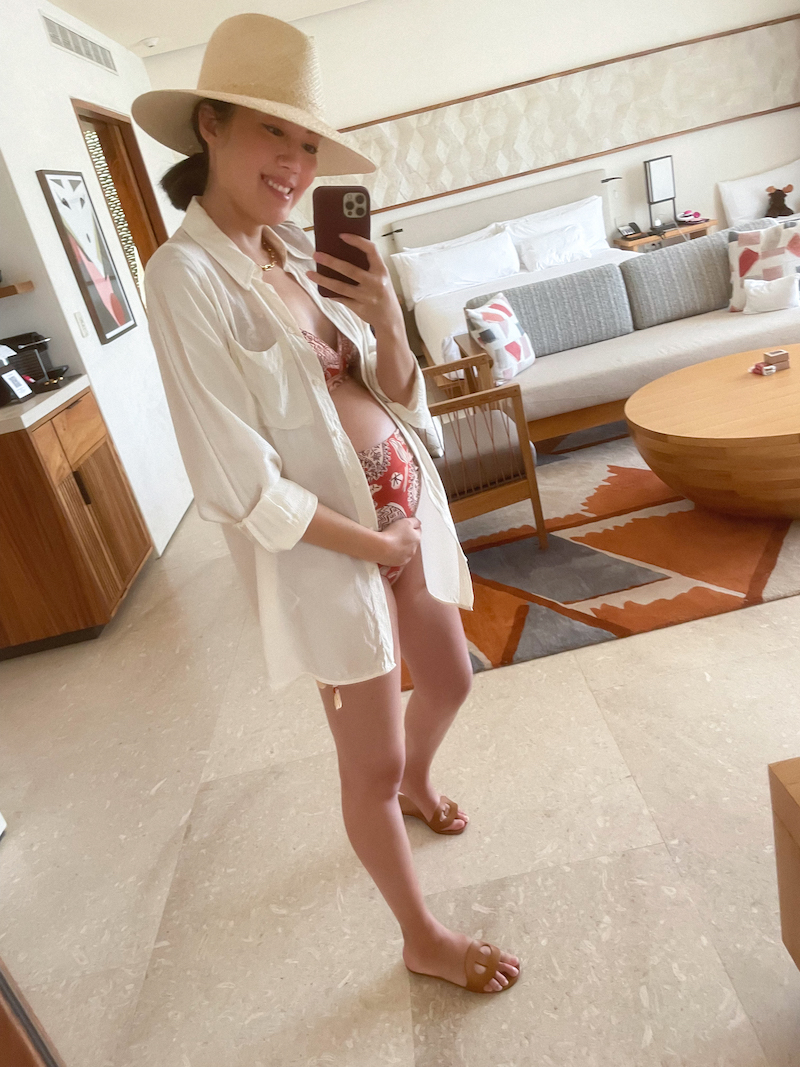 .03
Another non-maternity swimwear find! I found the bottoms in my normal size too so that I'll be able to wear the set afterwards too. Love this print!!
Swimsuit top (here and here)
Swimsuit bottom (here and here)
Hat (old by this brand)
Happy Monday!! Thank you so much for stopping by!