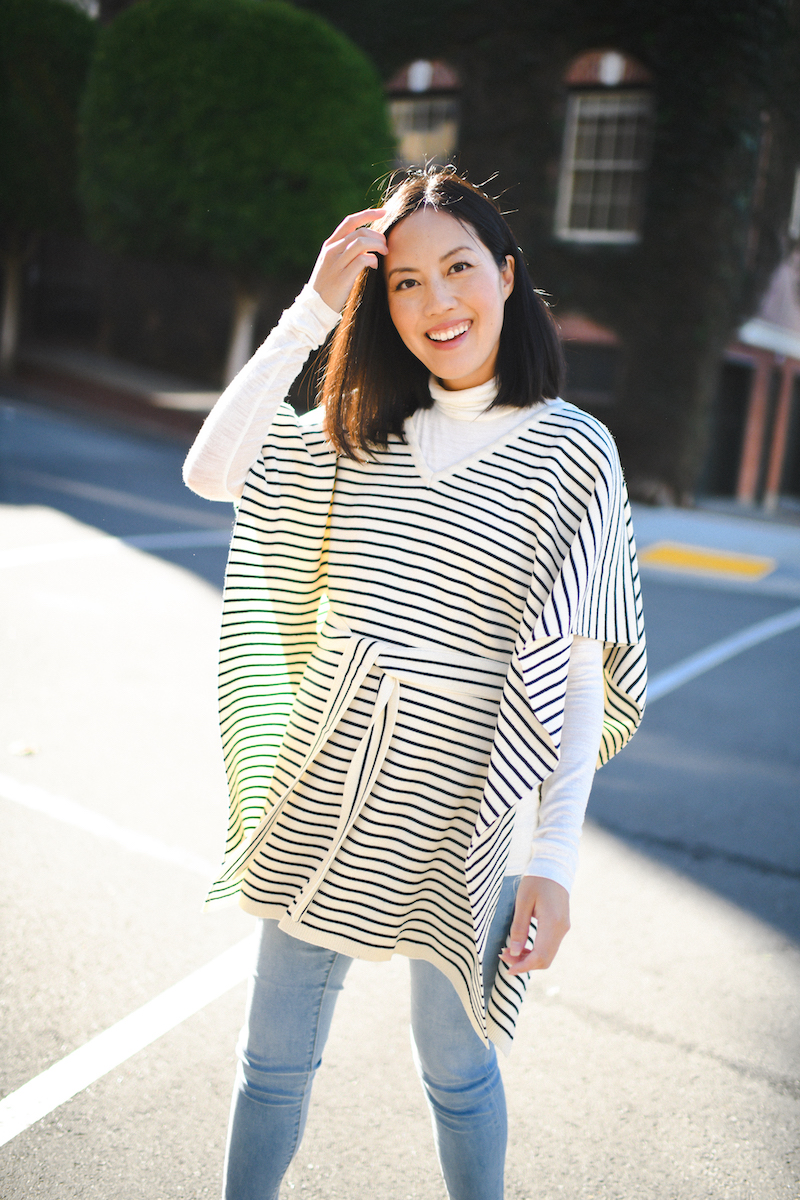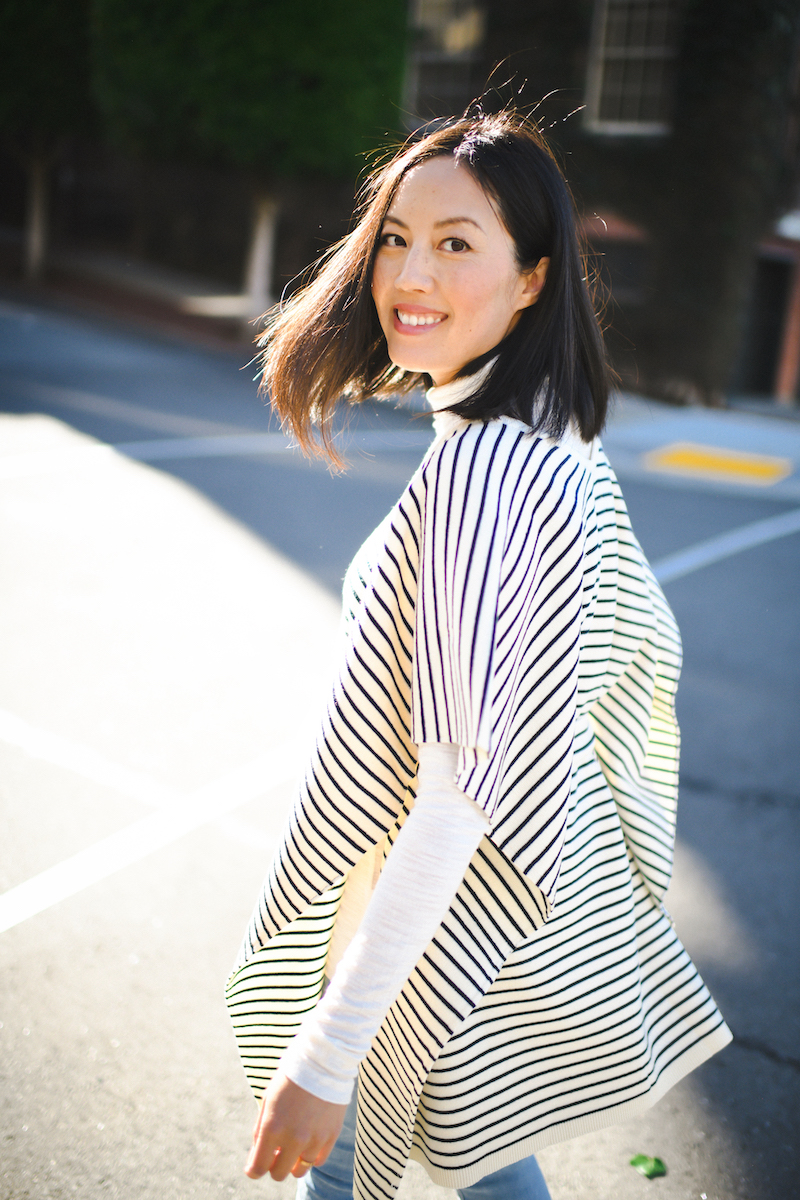 Ah – a week into the year! I have to admit: it was a major adjustment waking up to the early morning alarms this week to get ready for the day (and get Lucia to school!) – and I'm still not ready for it. On the plus side, it's been great to get back into the swing of things – back to working out, back to a home office routine, back to cooking regularly. Routines can be very comforting. Just not the routine morning alarm, ha!
A few things that I've worn that are now on sale:
This modern denim jacket (one of my top 2021 items!) is now 50% off to $397 here. I'm wearing an XS.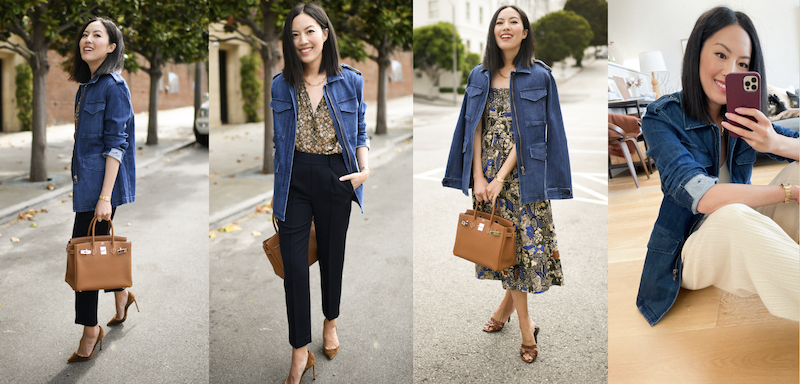 This cableknit dress is now marked down to $72 here; I also found a nice alternative for even less here. I sized up to fit my bump.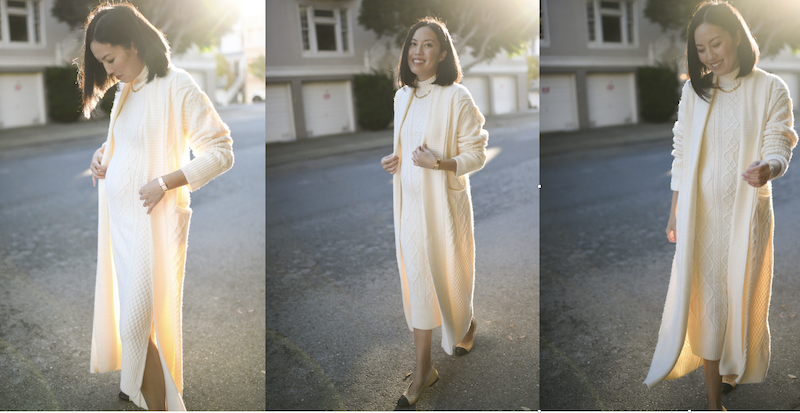 This blazer is now on sale here, here and here – selling out quickly!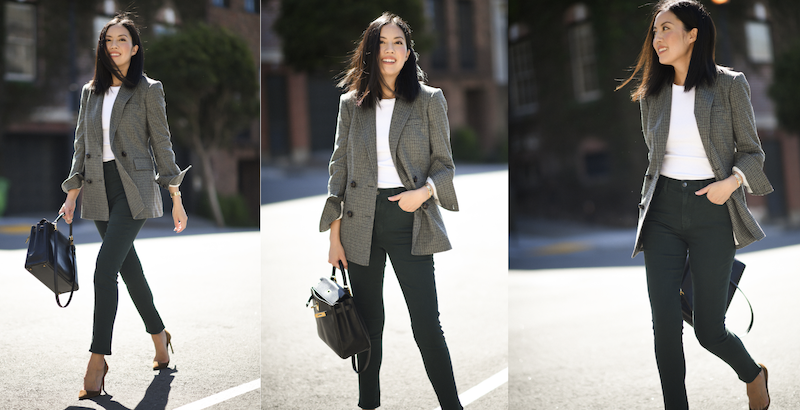 This blouse (another top 2021 item) is now $147 here. It's a very wide cut but looks great tucked in to jeans and trousers. I'm wearing a size S.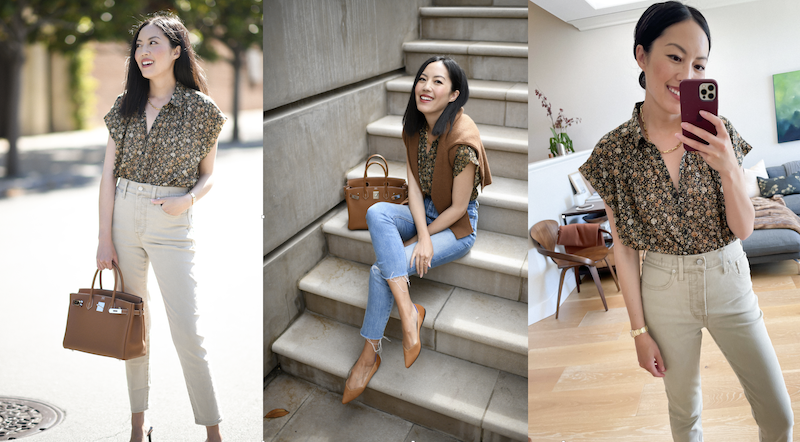 Happy weekend and thanks for stopping by!
***
Striped poncho (here)
Jeans (here; wearing them with this belly band here)