Gray & Black
February 28, 2022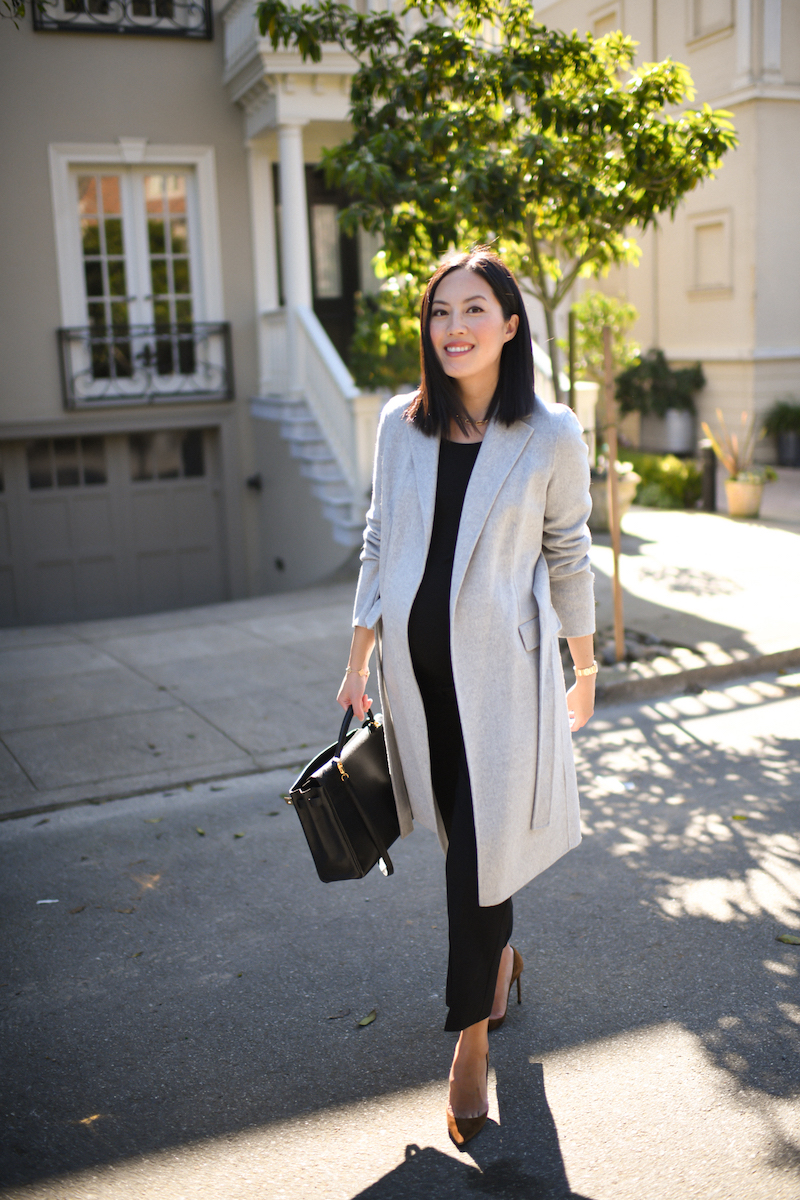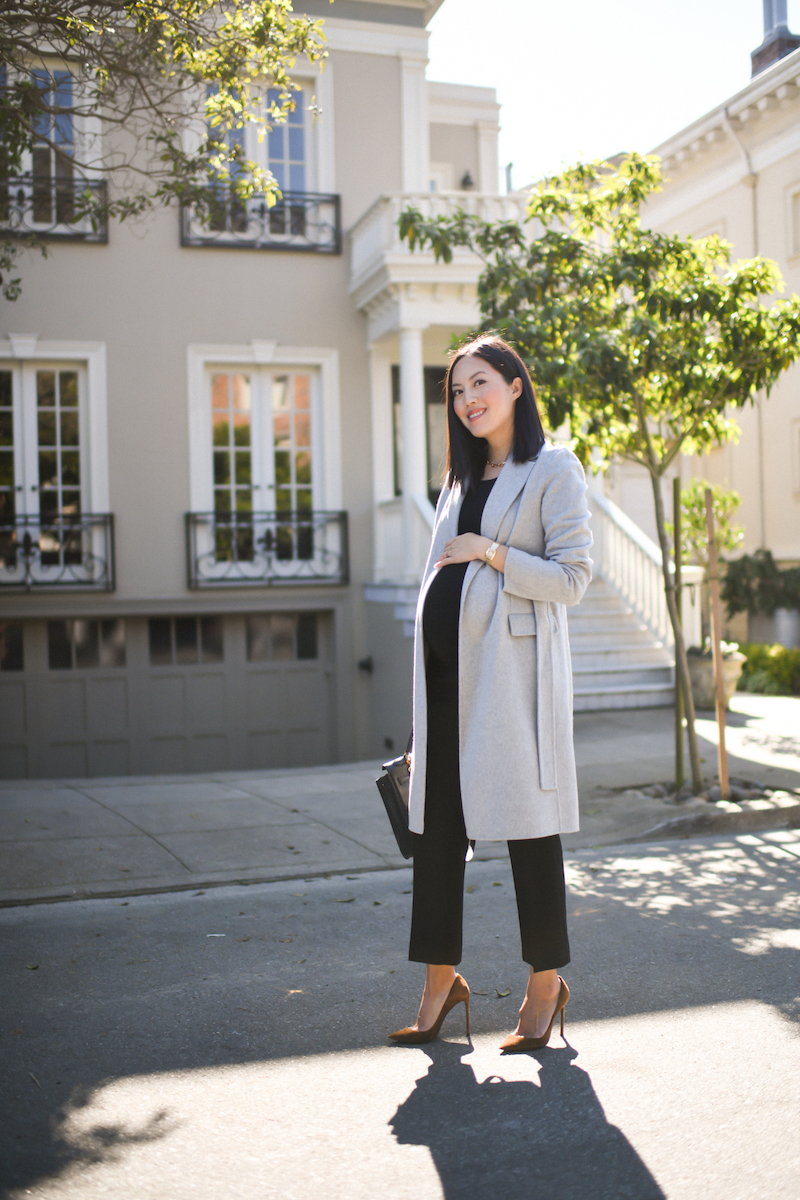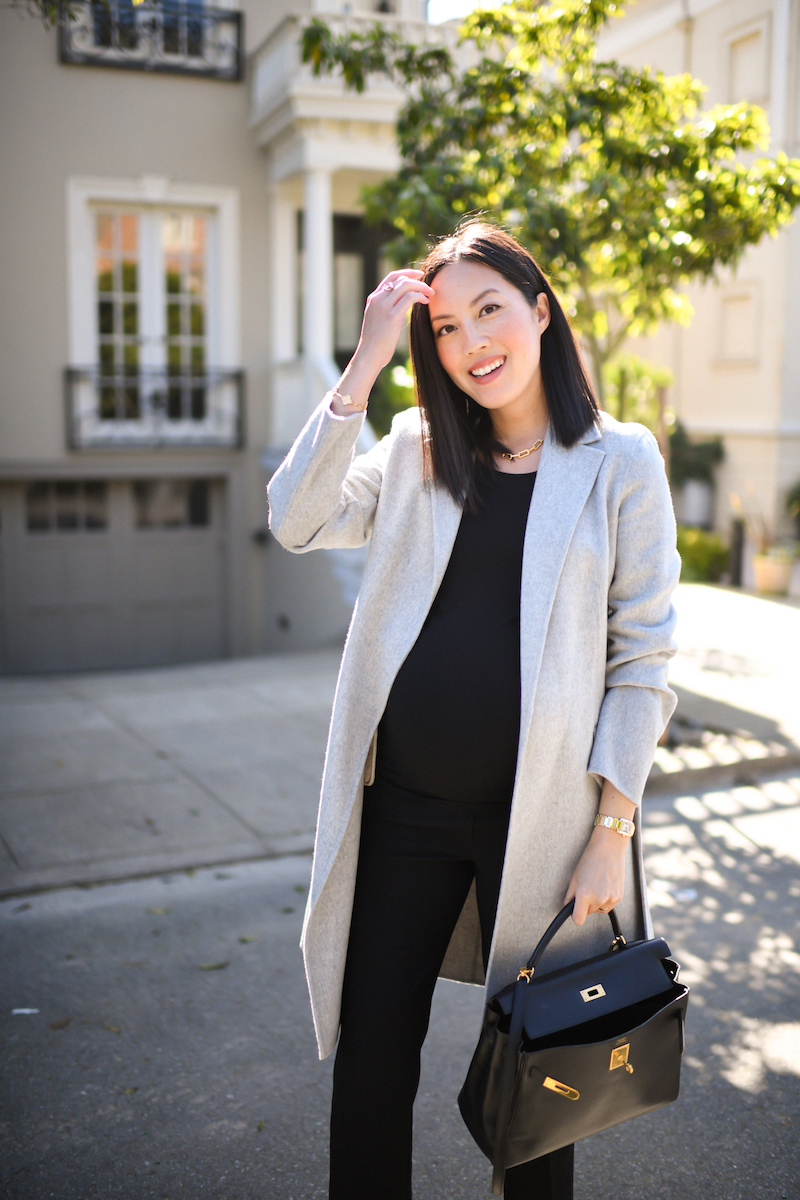 Back at work today after taking some time off last week during Lucia's week off from school!
Finding a great pair of trousers takes patience but is worth the hunt. Things I look for: inseam length (measure the inseam on your favorite pair to know what length works for you and look at product details to find their inseam length), fabric (buy the best quality you can afford, and stretch your dollar by buying on sale. then sit in the pair while trying them on and make sure the fabric still looks good when you stand back up!) and fit (not too tight and not too loose – alterations are worth the additional cost). A few that caught my eye below!
Thanks for stopping by!
***
Double face wool and cashmere jacket (here | lots of colors in a similar style on sale at the outlet here)
Maternity top (here)
Maternity trousers (here | I love this non-maternity version, and found this one on sale)
Necklace (here)
Purse (here)
Heels (similar here)