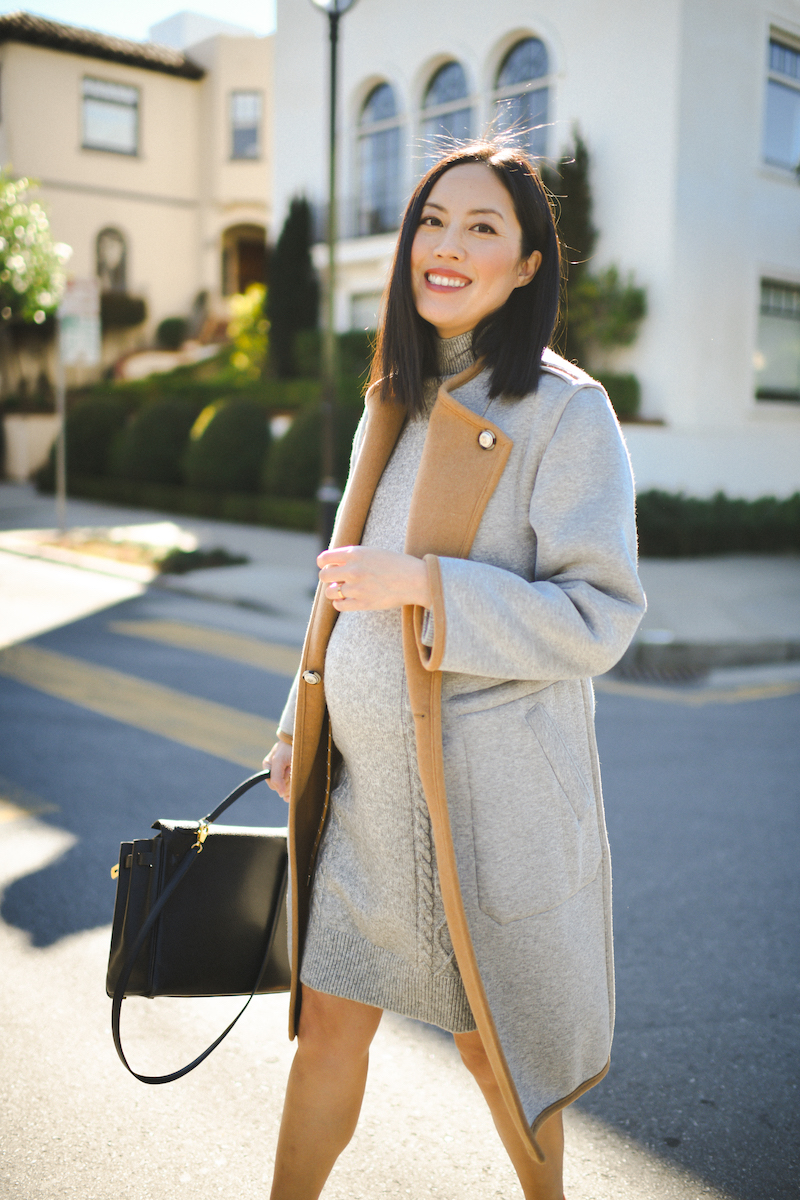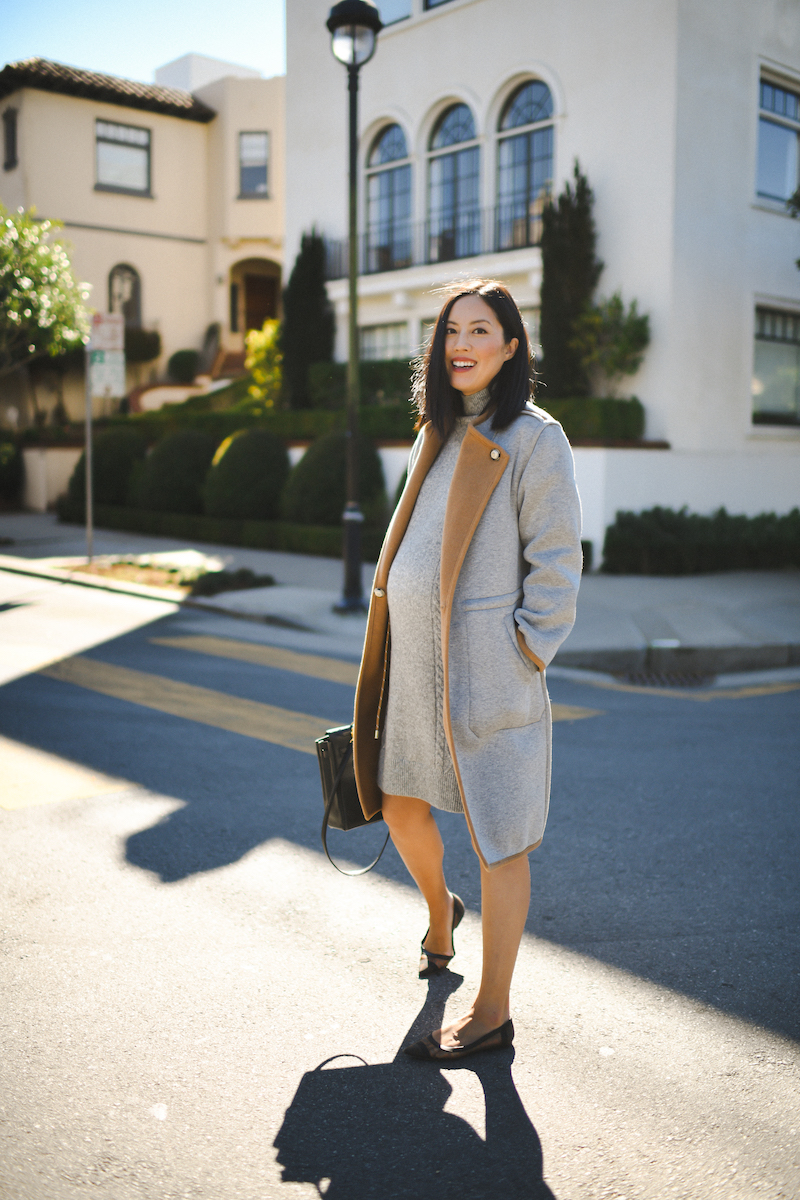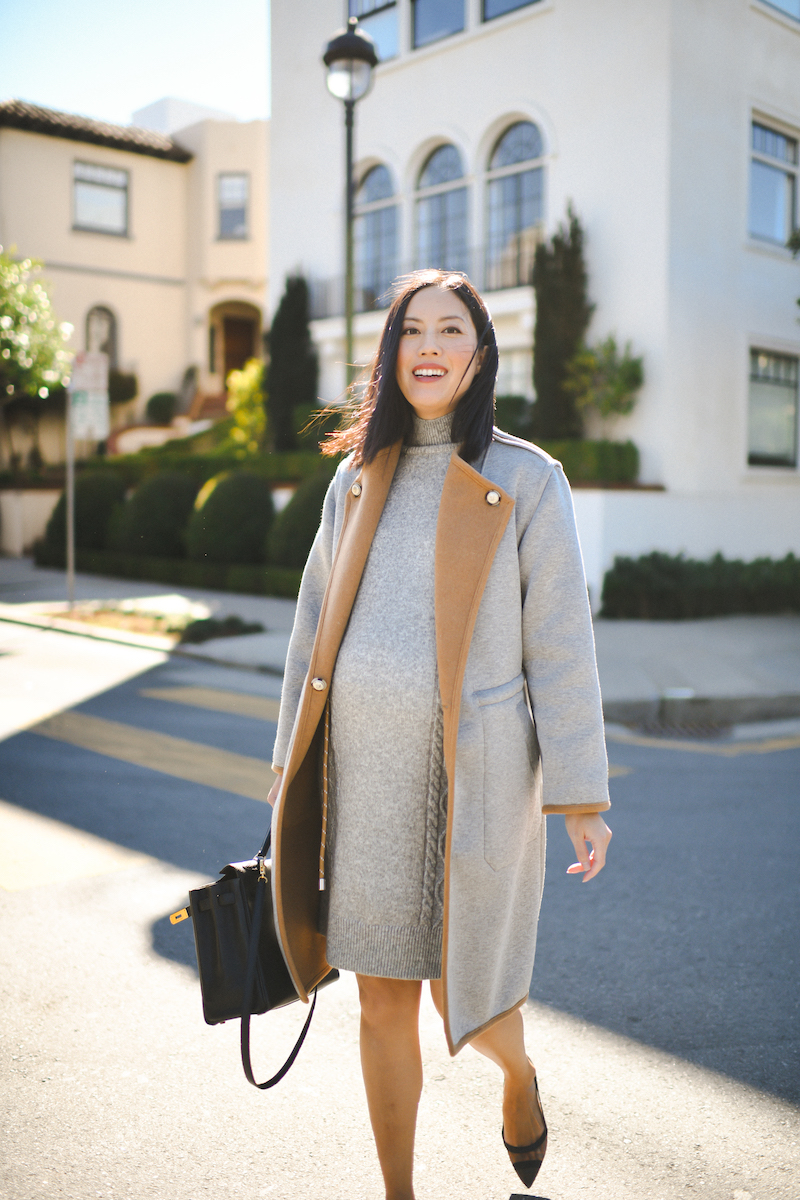 Good morning!
Things I miss during pregnancy:
sushi
shifting in my sleep
our coffee at home (I know I can have caffeine but I avoided it during my last pregnancy and wanted to do the same this time)
Things I'll miss once baby is here:
feeling him move
carrying him with me everywhere (literally everywhere ha!)
Grateful for every stage and milestone!
PS: Just ordered this dress on sale! Love the neckline!
***
Jacket (on final sale for $285 here and here! it's reversible. I'm wearing an XS)
Maternity dress (here)
Flats (here and more sizes here and here)
Purse (similar here)