Feels like Summer
April 4, 2022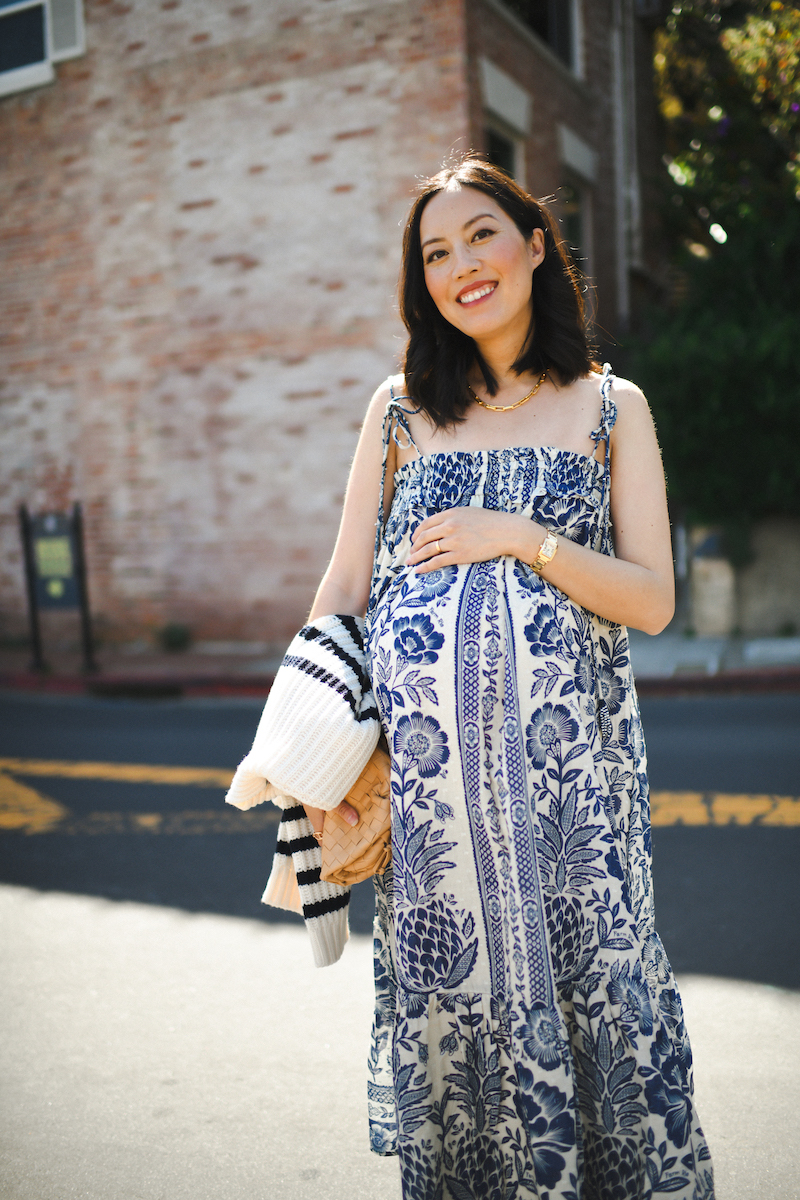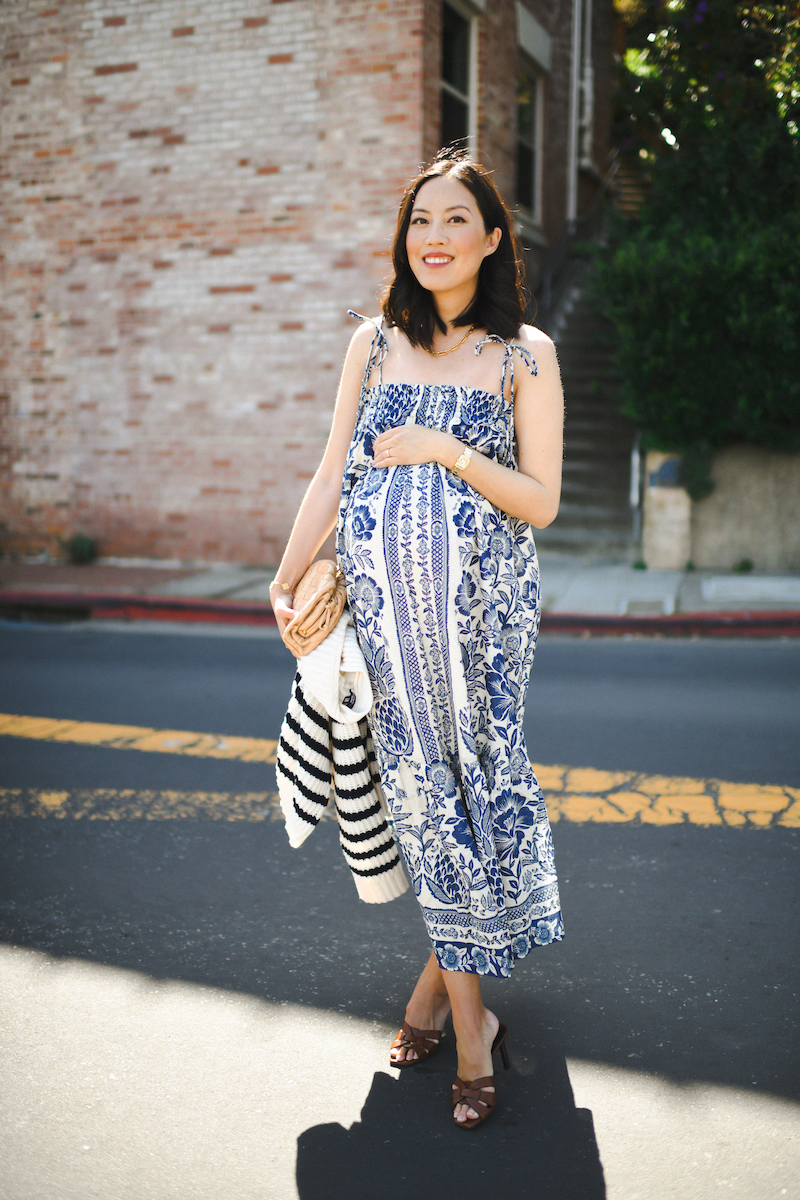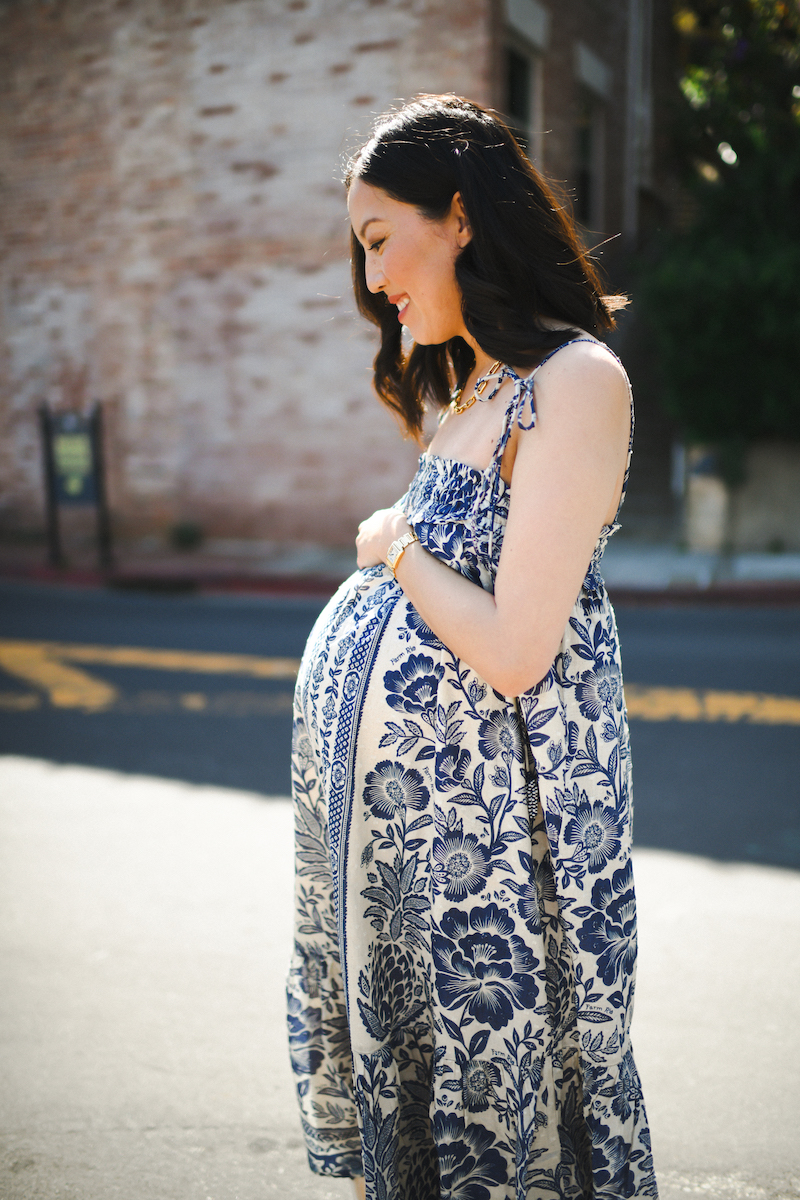 It's been feeling like Summer here – lots of sunshine and warmth! Love the details on this dress: subtly beaded straps, a beautiful blue print, and volume that makes room for my bump but will be so elegant post-pregnancy too.
37 weeks and feeling it!
Happy Monday, hope you have a wonderful start to your week!
***
Dress (here)
Cardigan (here)
Purse (here)
Heels (here)
Necklace (here)
Lipstick (in Rosewood here)