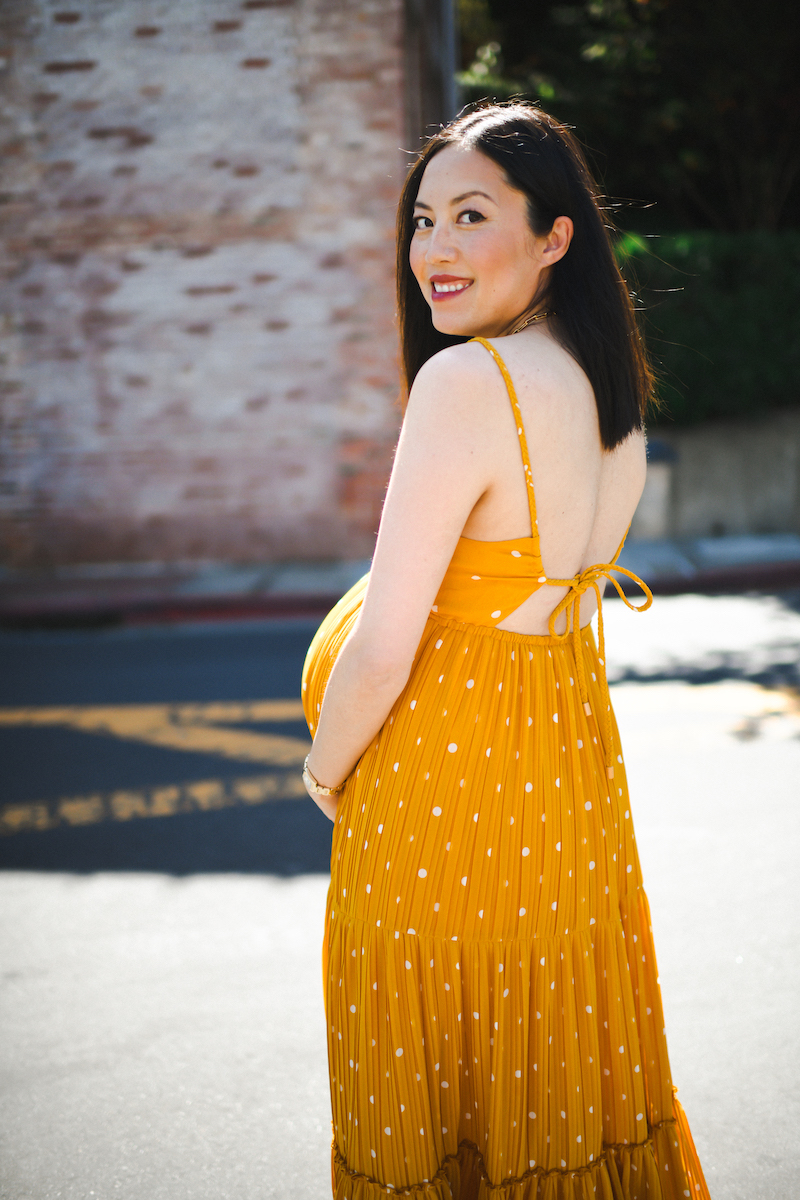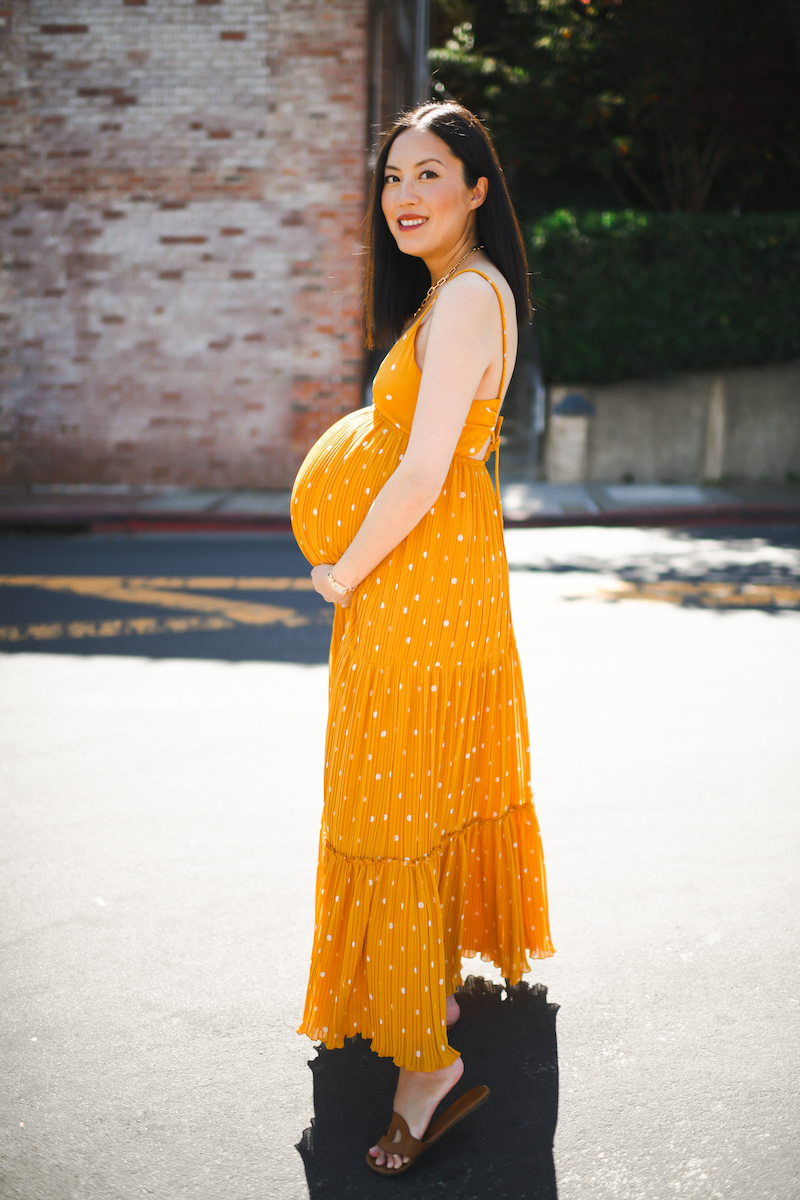 Pregnancy challenges at 38 weeks:
swelling(!) – this is a relatively new one for me and mostly happens after a busy day on my feet. If I'm able to have a rest day with my feet up and drink lots of water and electrolyte water (I drink this one with very little sugar), I see an immediate improvement.
heartburn – I had *especially* bad heartburn during my first pregnancy and was expecting this one to be the same. My friend got me this heartburn tea and it actually works!
gestational diabetes – I've been successfully managing my GD for 10 weeks now, but I'm not going to lie: I cannot wait to indulge in a whole pastry after this baby is born!
waddling – baby has dropped since I took these photos over the weekend so although I can breathe more easily, I am definitely now waddling and feeling all the discomfort that comes with it.
insomnia – pregnancy prepping me for life with a newborn… I truly cannot wait to hold this baby!!!
Happy Wednesday, thanks for stopping by!
***
Dress (I'm wearing my pre-pregnancy size! here | also comes in this print here)