Golden Hour
June 30, 2022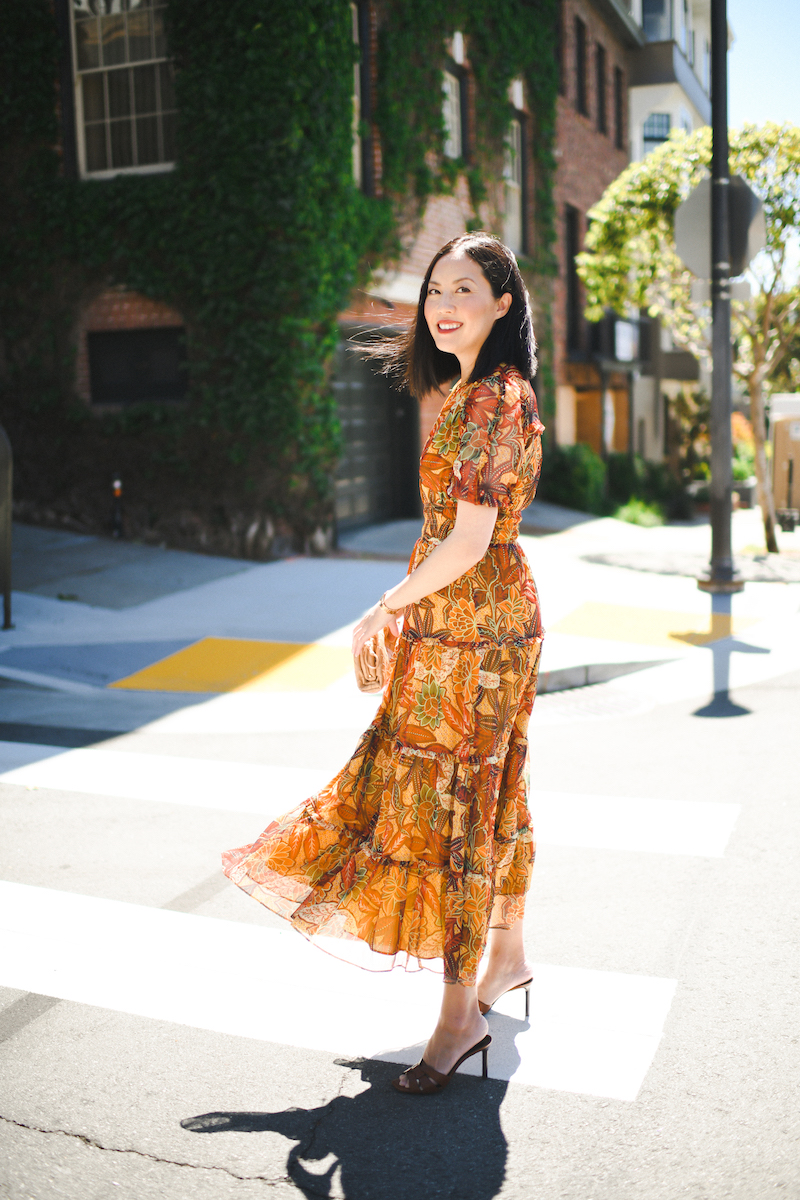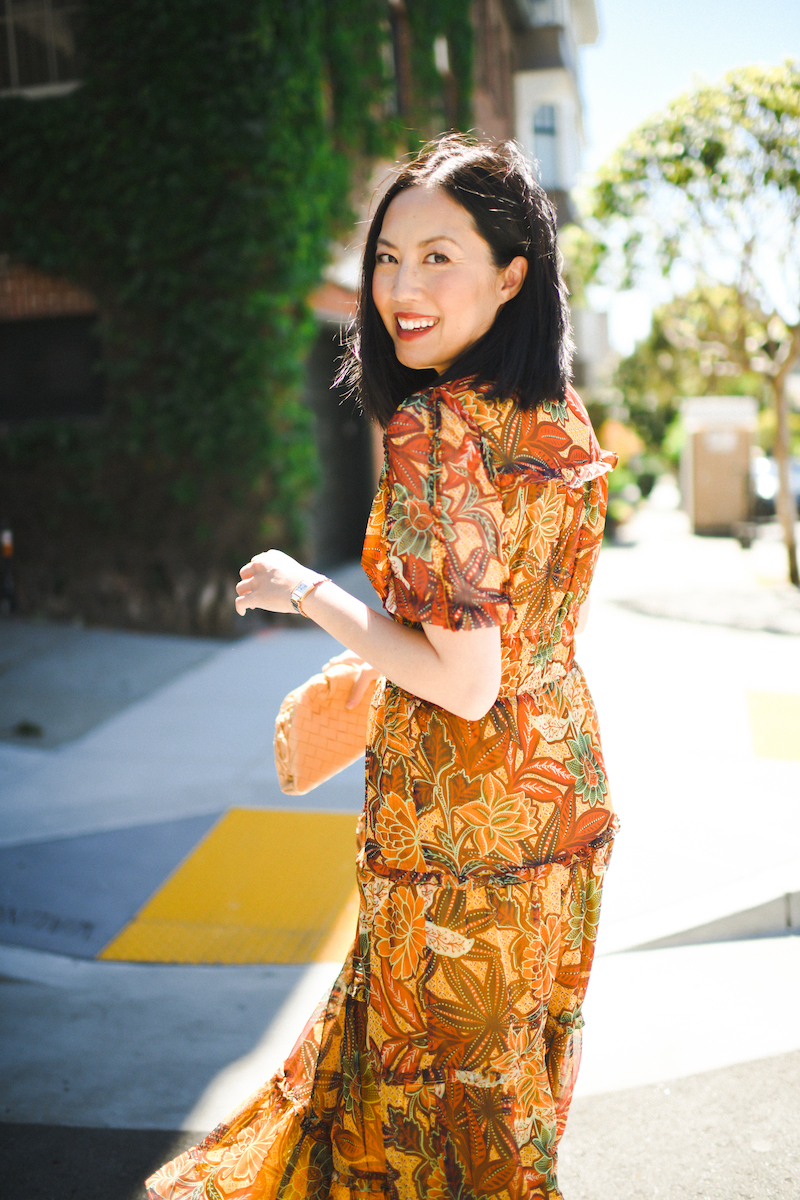 I call this my golden hour dress – the colors are so vivid!
Every week seems to be another baby phase – whether it's a hungrier phase, a more sleepy phase or more awake time phase… It's hard to predict and plan for the day ahead. We are just taking it day by day, hour by hour. But the baby cuddles don't ever get old! He's laughing, cooing back and forth with me – it's just so cute!!
Hope your week is going well! Thanks for stopping by!
***
Dress (here)
Bag (here)
Heels (here and here)
Necklace (here)