L A T E L Y (Workwear on Sale)
July 14, 2022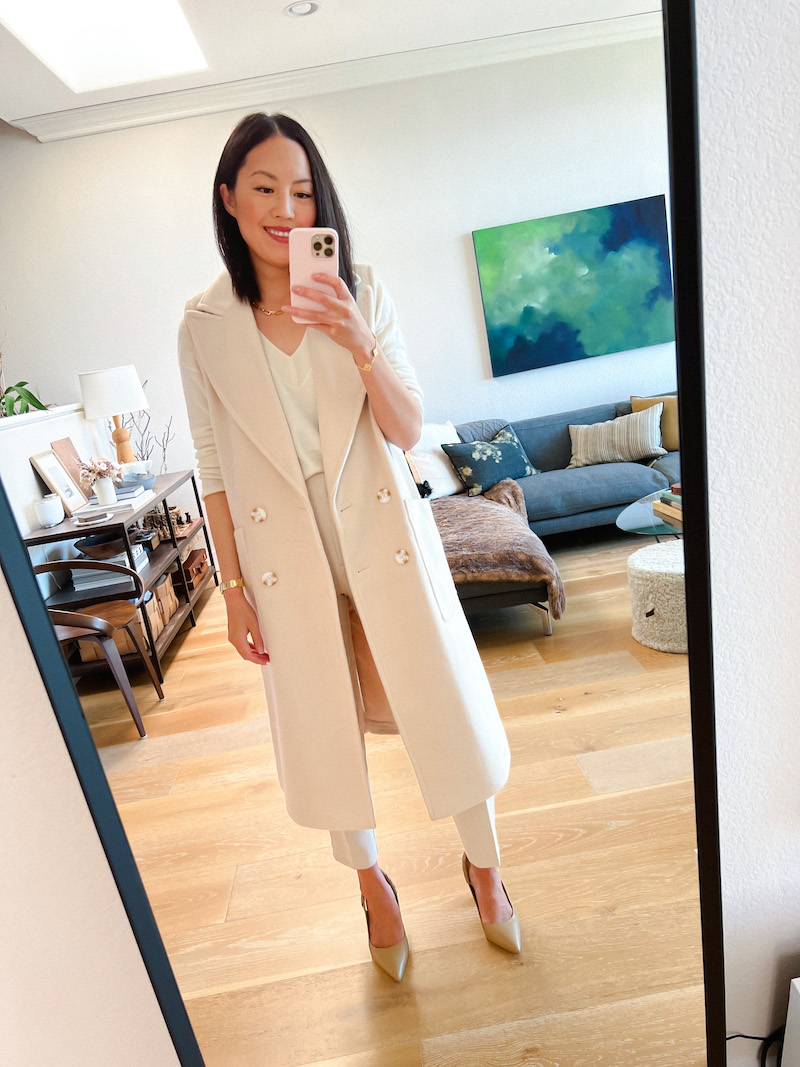 .01
Long vest (here on sale for $109)
Cashmere sweater (you've seen many times, here)
Trousers (here on sale "cashmere khaki" color; also seen in yesterday's post)
Pumps (here on sale for $79)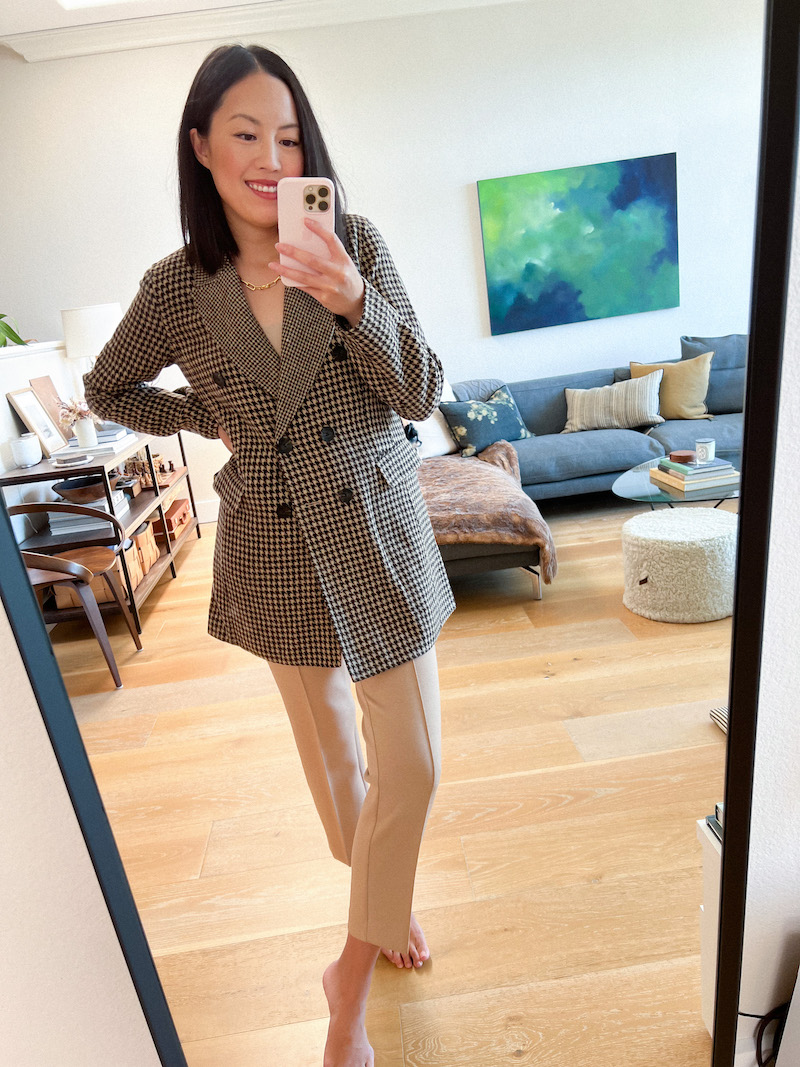 .02
Blazer jacket (here on sale)
Trousers (these look and feel so much more expensive than they are! here)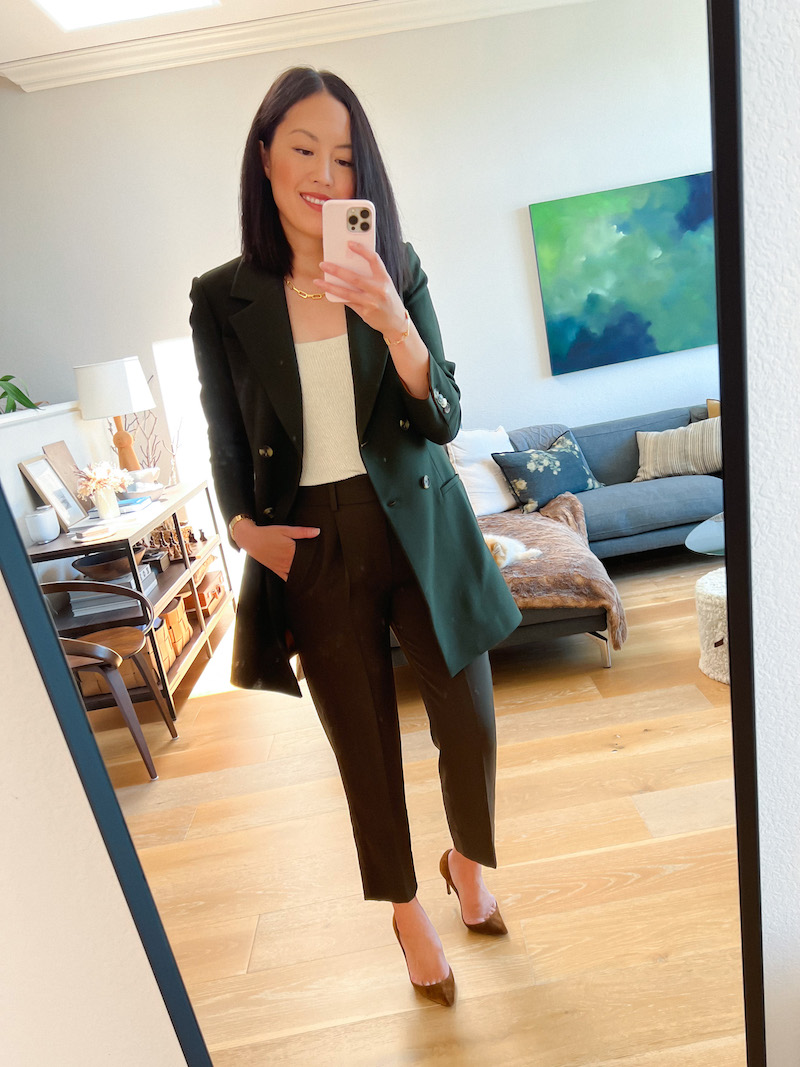 .03
Olive trousers (here on sale; love the elastic back, super comfy)
Blazer (here)
My sale picks from the Nordstrom Anniversary Sale, all under $150. Other sale items of note:
Kellan's car seat (we are super happy with it!) is on super sale here; and if we didn't already have a convertible car seat ready for him, we would be looking at buying this one on sale.
my hair straightener is on sale here
and my favorite beauty exclusive is this set – love this shampoo and conditioner!
Hope you're having a great week – thanks for stopping by!