Luxe Finds
August 15, 2022
Sponsored by SSENSE and ShopStyle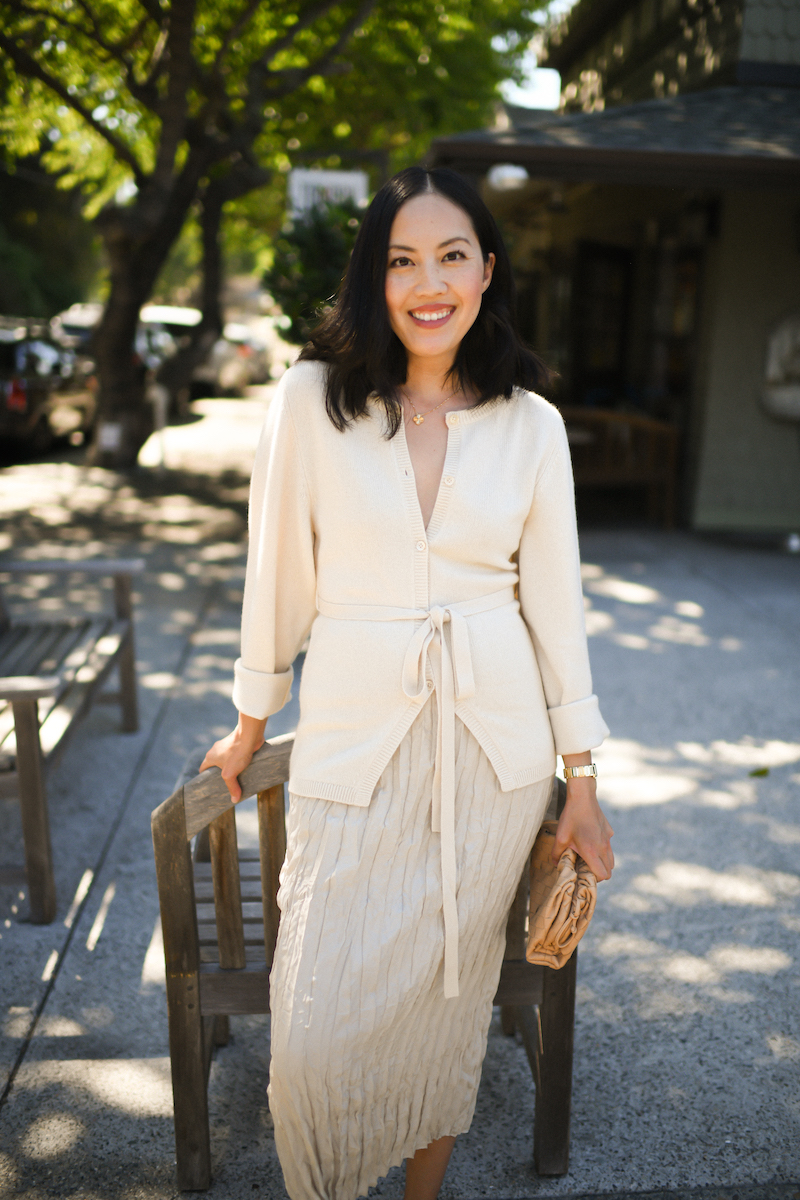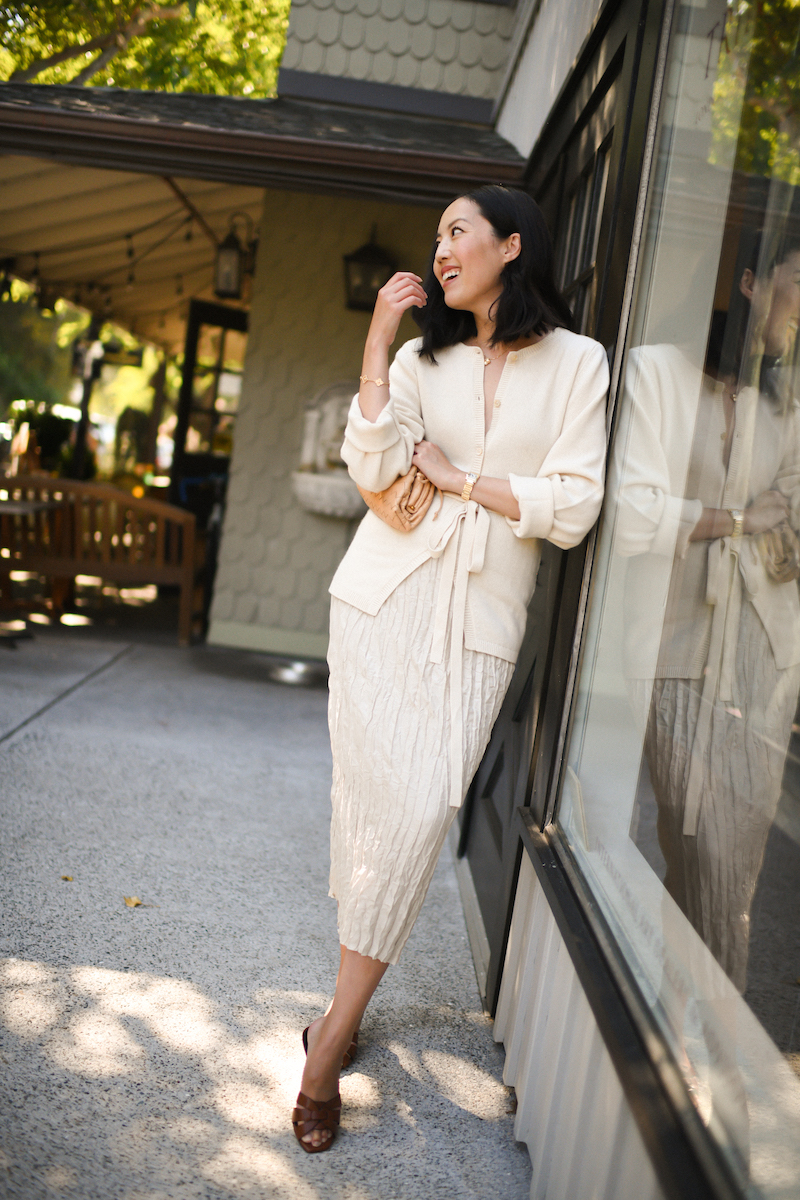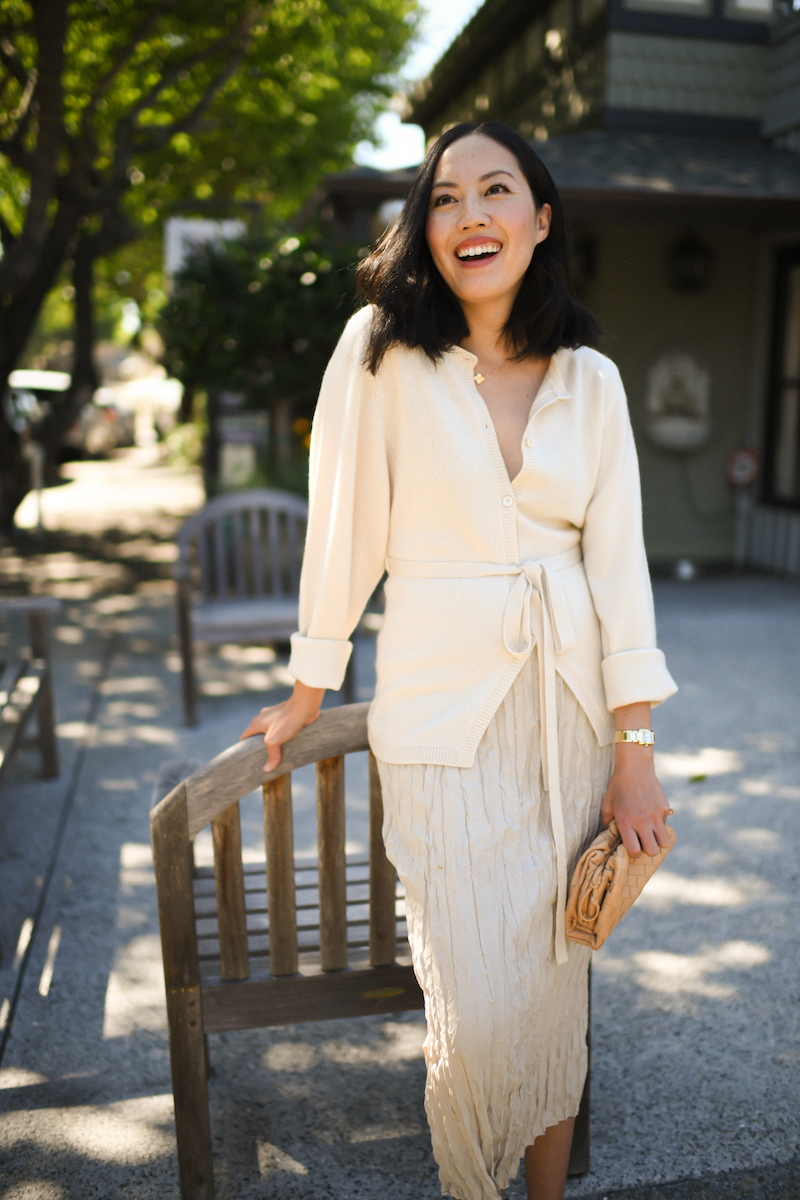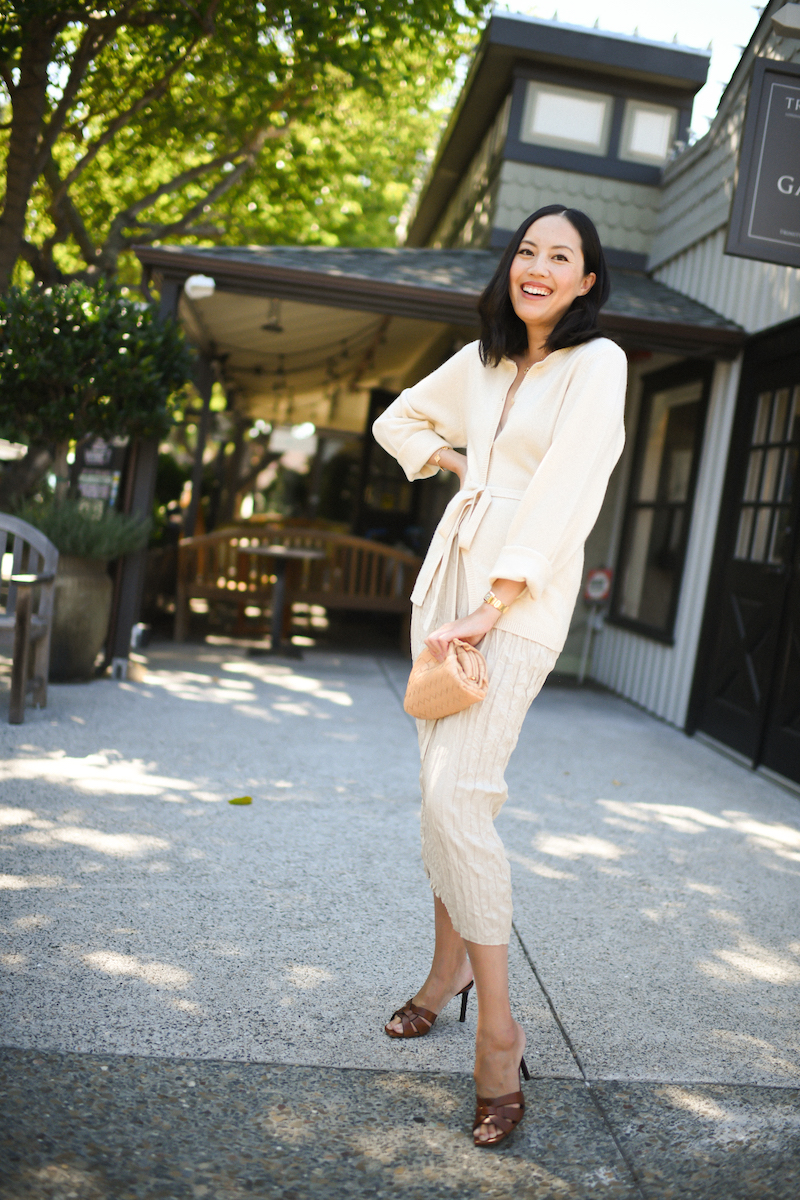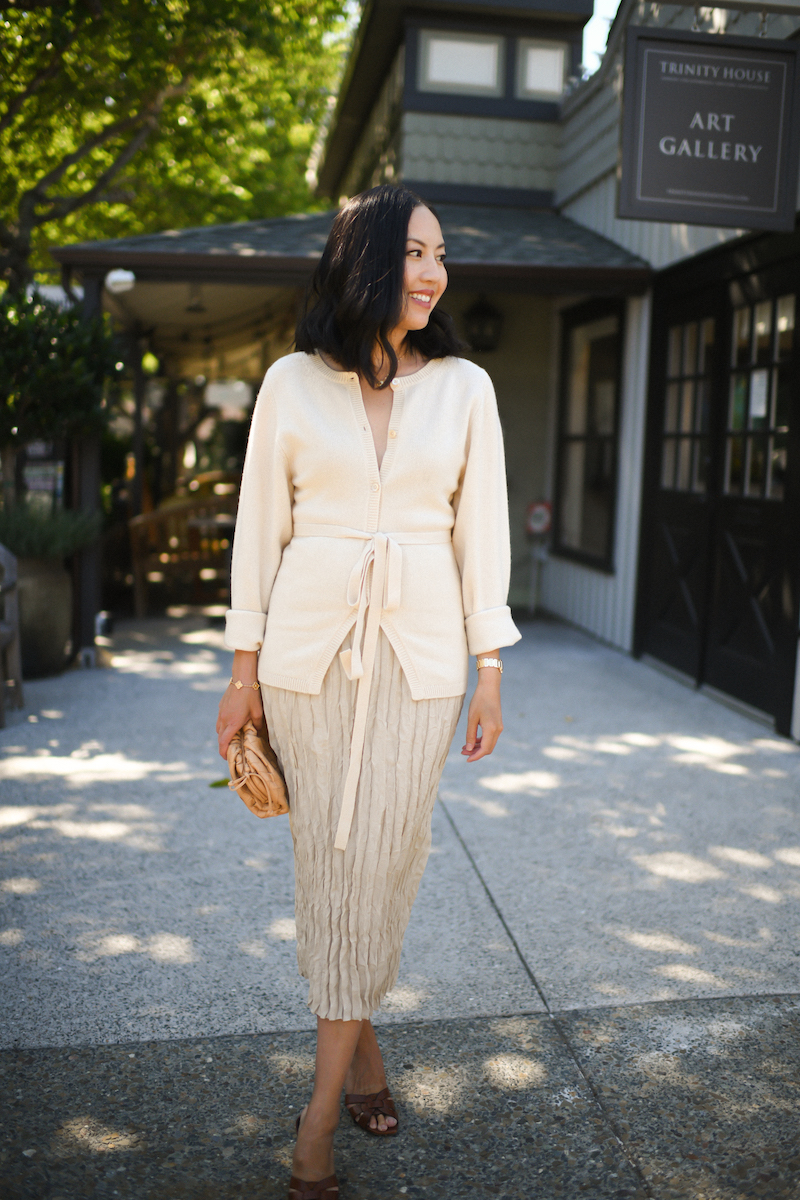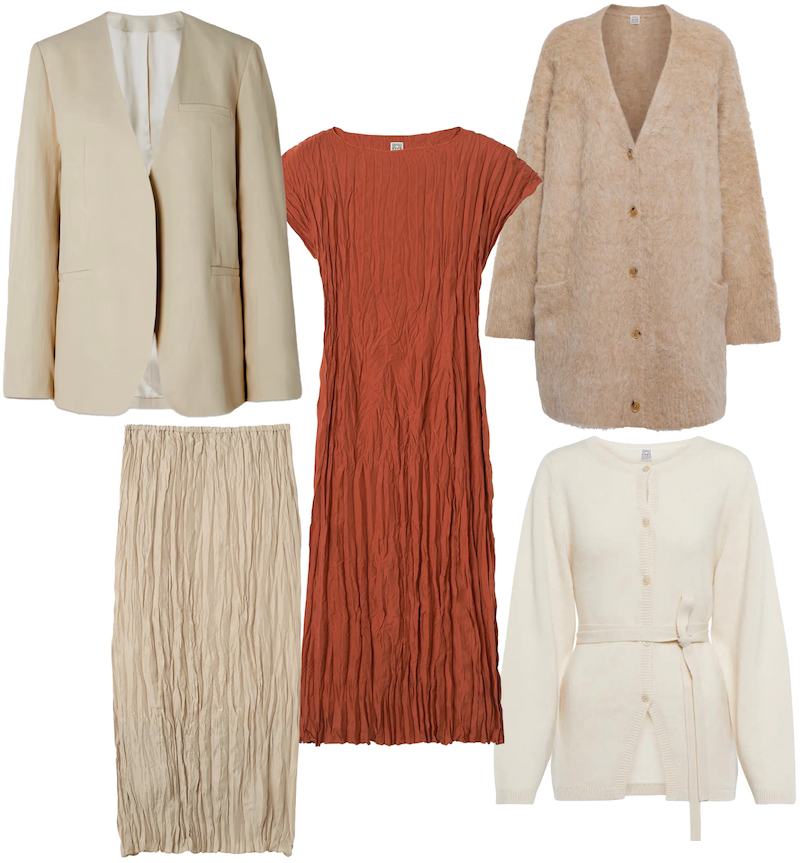 blazer (here); dress (here); oversized beige cardigan (here); belted cardigan (here); skirt (here)
Forever shopping – that's 100% me! One of the sites I always check out (and to start eyeing/wishlisting new season finds) is SSENSE. They have an amazing designer selection with a very unique point of view – I love seeing their take on the luxury styles of the season. It's bold and refreshing. Now is the time to grab your favorites as they are having an amazing up to 70% off sale!
Three sale finds I love:
this belted cardigan. It fits perfectly – not too tight and not too loose. Feels so chic. I'm wearing a size Small (my current post-pregnancy size is S/M, US 4/6).
this oversized cardigan. I used to wear an ivory textured oversized cardigan all of the time (you may remember a few years back!) and had to part with it because it was so worn out! This is my luxe replacement – I love the texture. I ordered a size Small.
these trousers. High waisted and tapered at the ankle – these are classic trousers I'll wear over and over again. I ordered a size 38.
Happy Monday and thanks for stopping by!
***
on me
Cardigan (here; I'm wearing a size Small)
Skirt (here; I'm wearing a size 36)
Sandals (similar flat version here)
Bag (here)
The views expressed on this blog are mine alone and do not necessarily reflect the views of SSENSE.