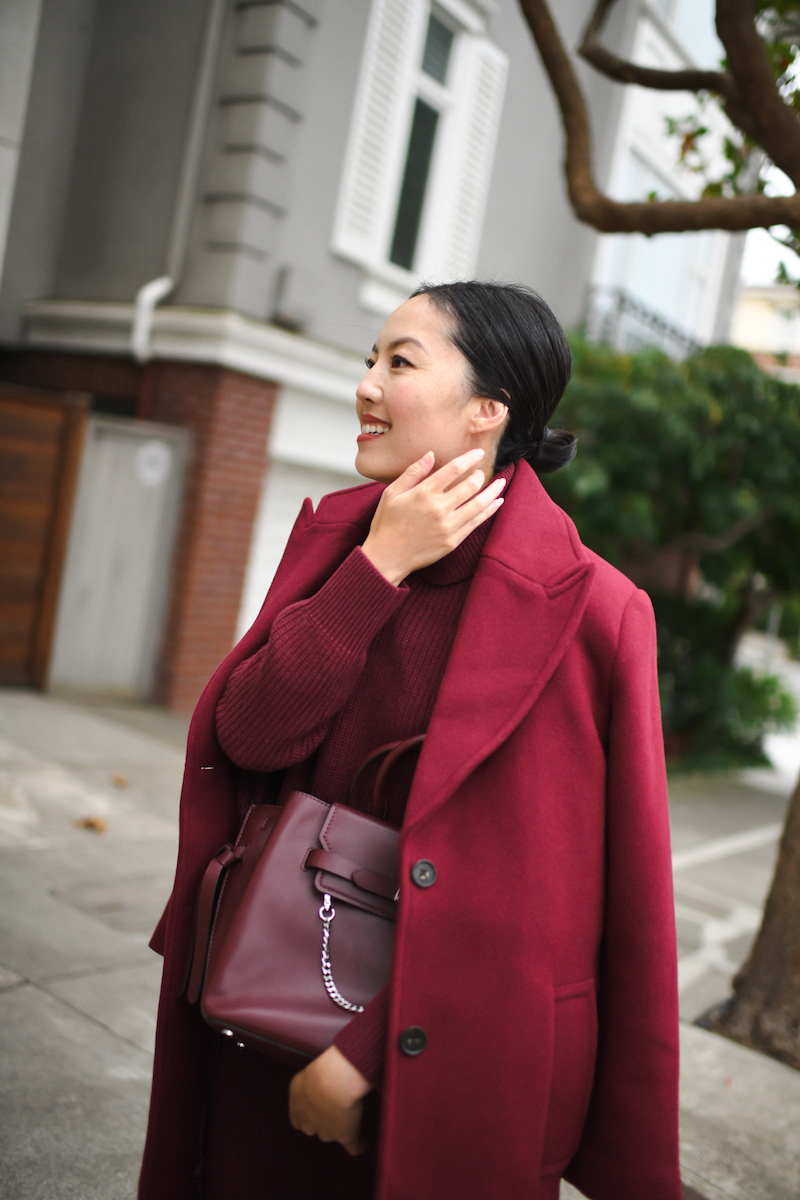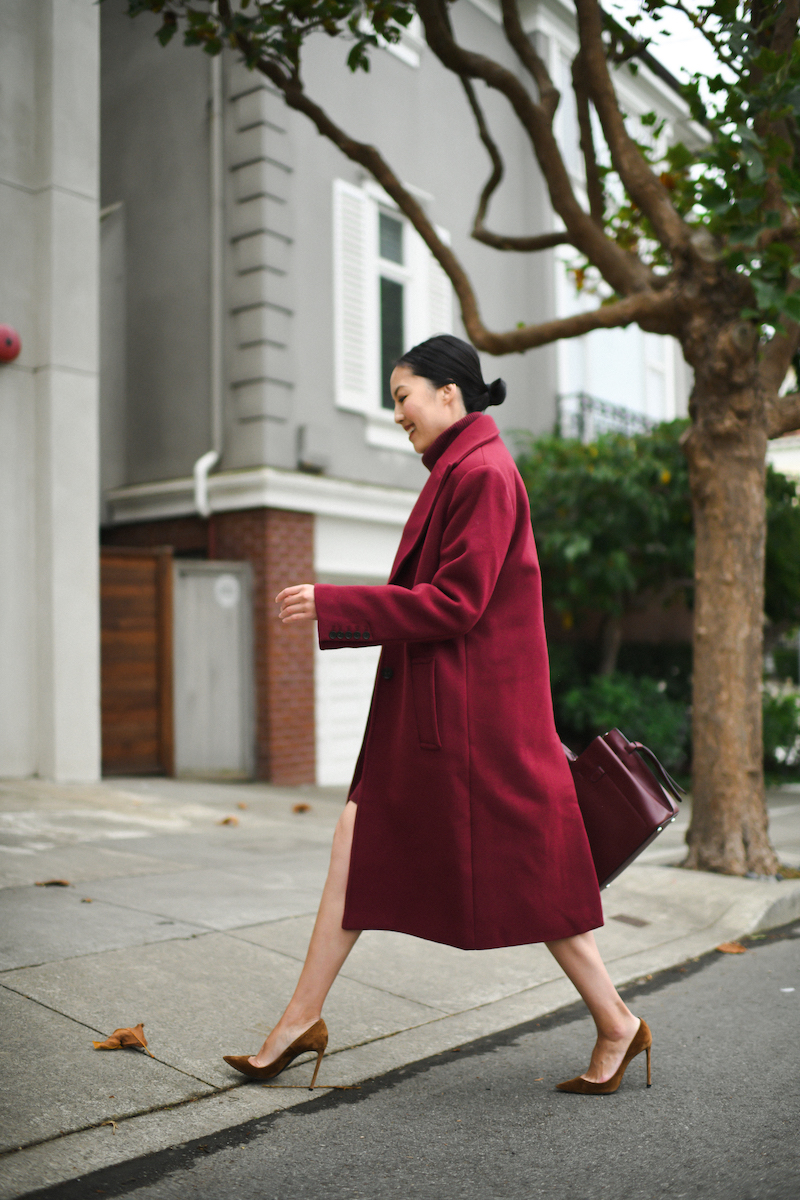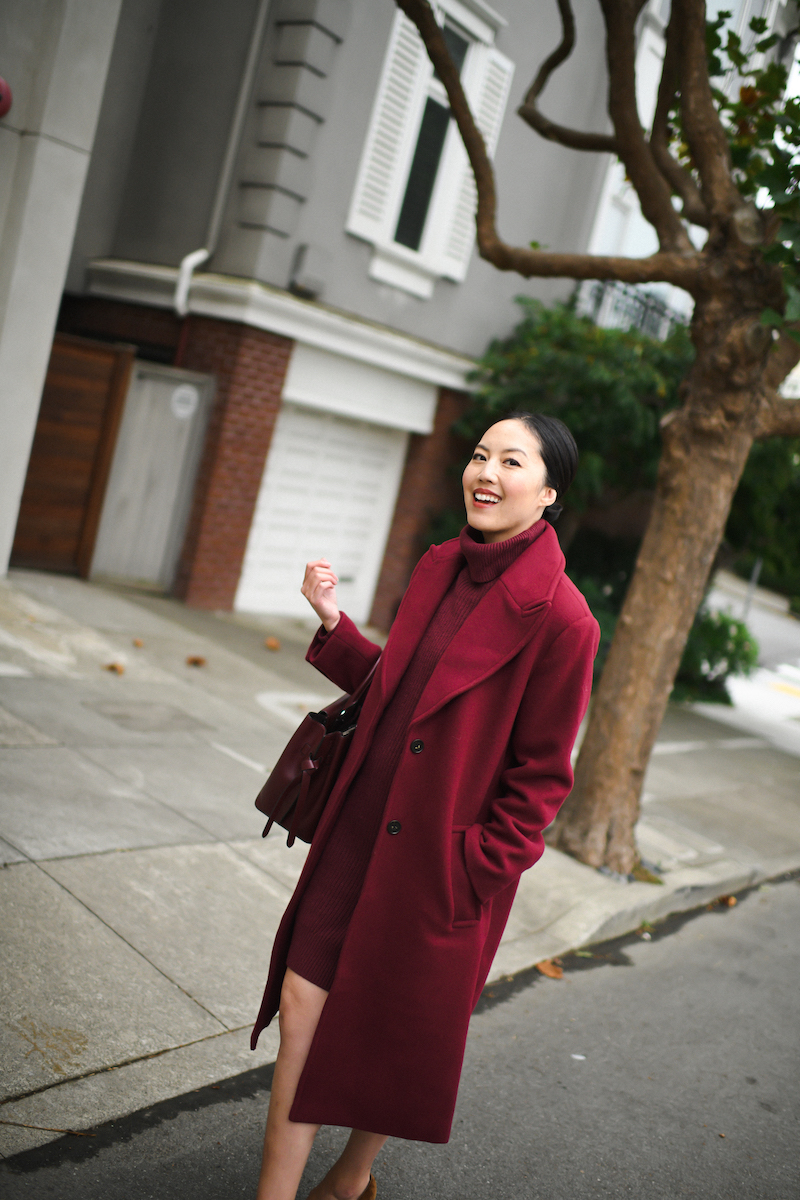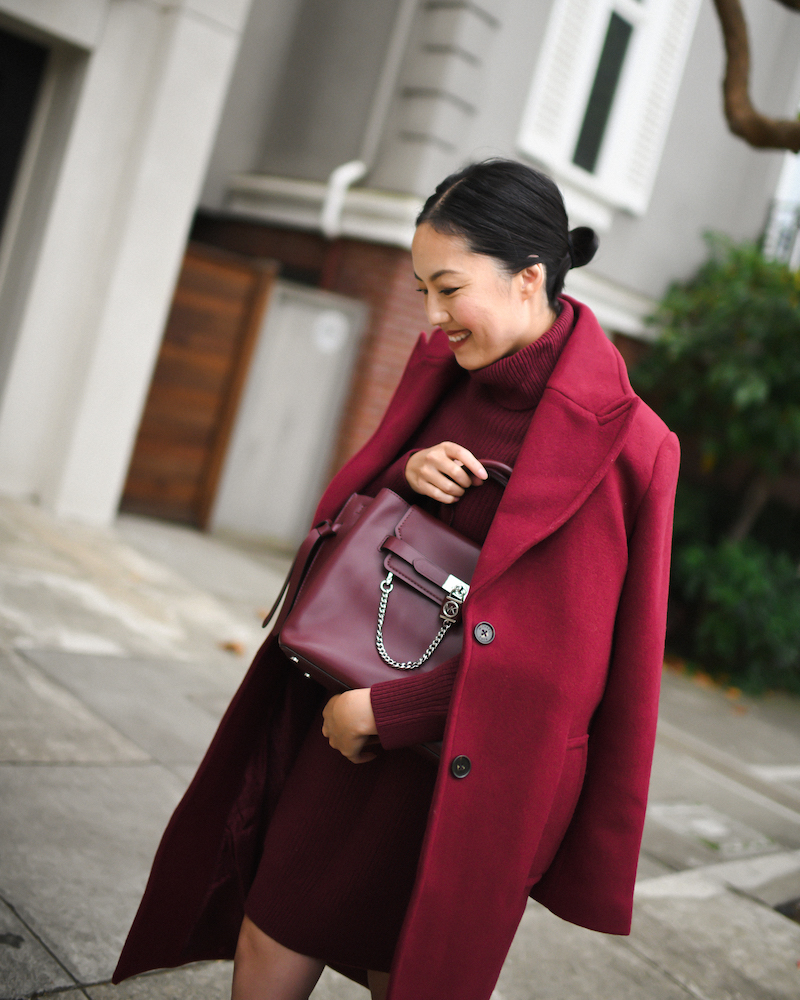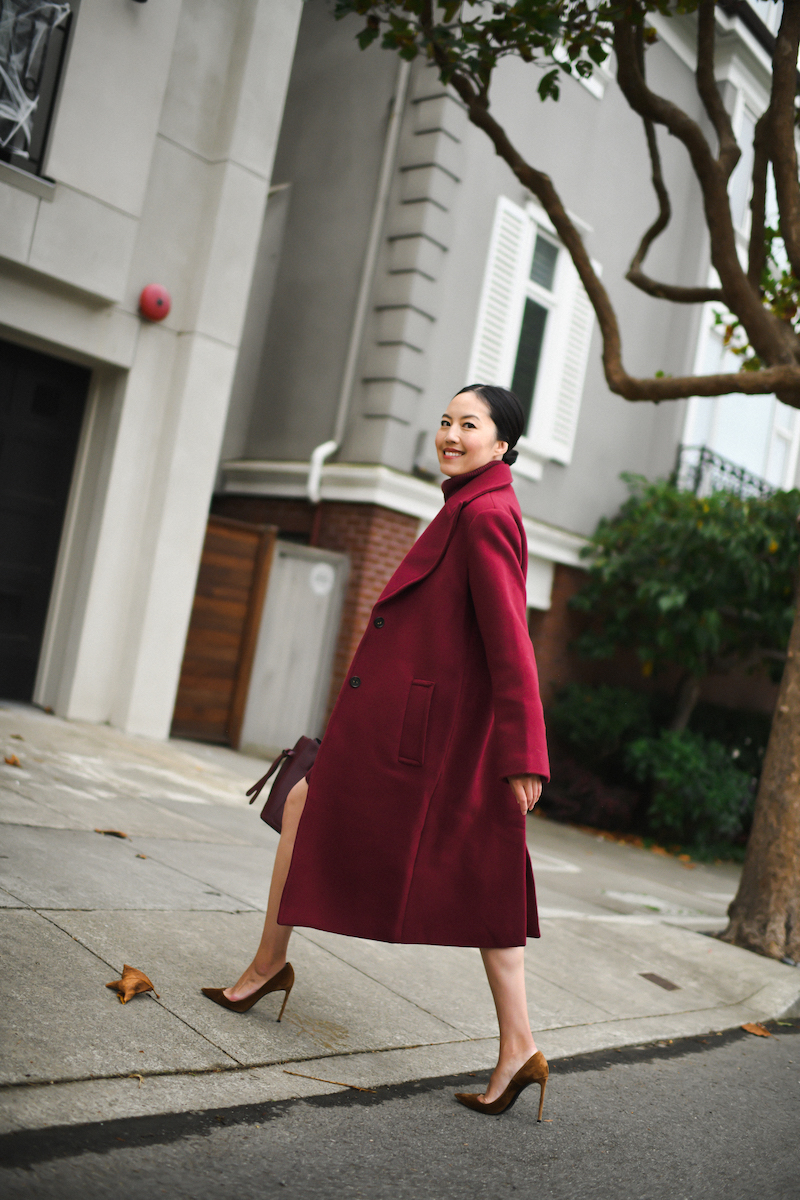 Sponsored by ShopStyle and Michael Kors
This time of year is my absolute favorite! The leaves are golden and falling, the air is crisper but not yet cold and we are marching happily towards the holidays. This berry shade encapsulates all those feelings in one look: anticipation, coziness and joy.
I've paired this beautiful turtleneck sweater dress (with a touch of luxe cashmere!) with an oversized melton coat that drapes elegantly over the shoulders. A quiet statement piece thanks to the muted berry tone – my favorite way to do color nowadays. The Hamilton Legacy Bag is endlessly versatile with its removable shoulder strap and lots of pockets. I'm already thinking ahead for the holidays, and this bag would make a perfect gift!
Sharing more of my favorites from their new arrivals below!
Happy Friday and thanks for stopping by!
***