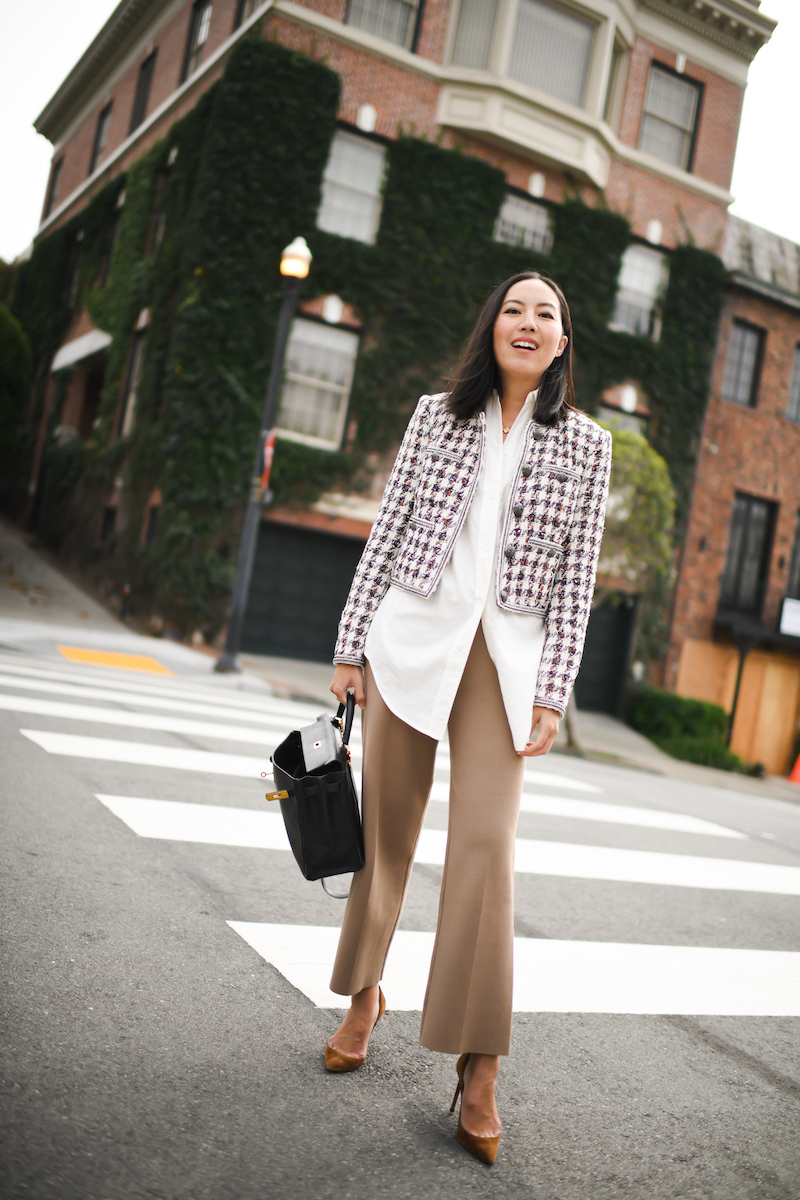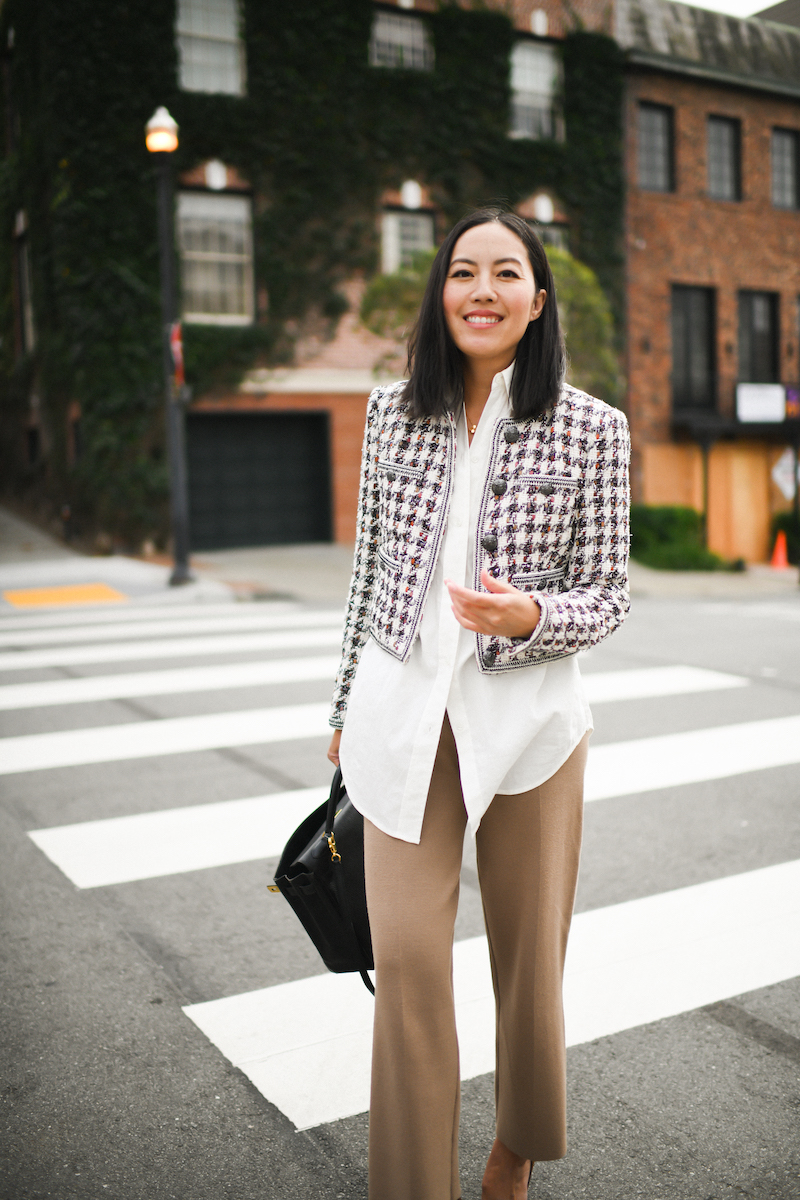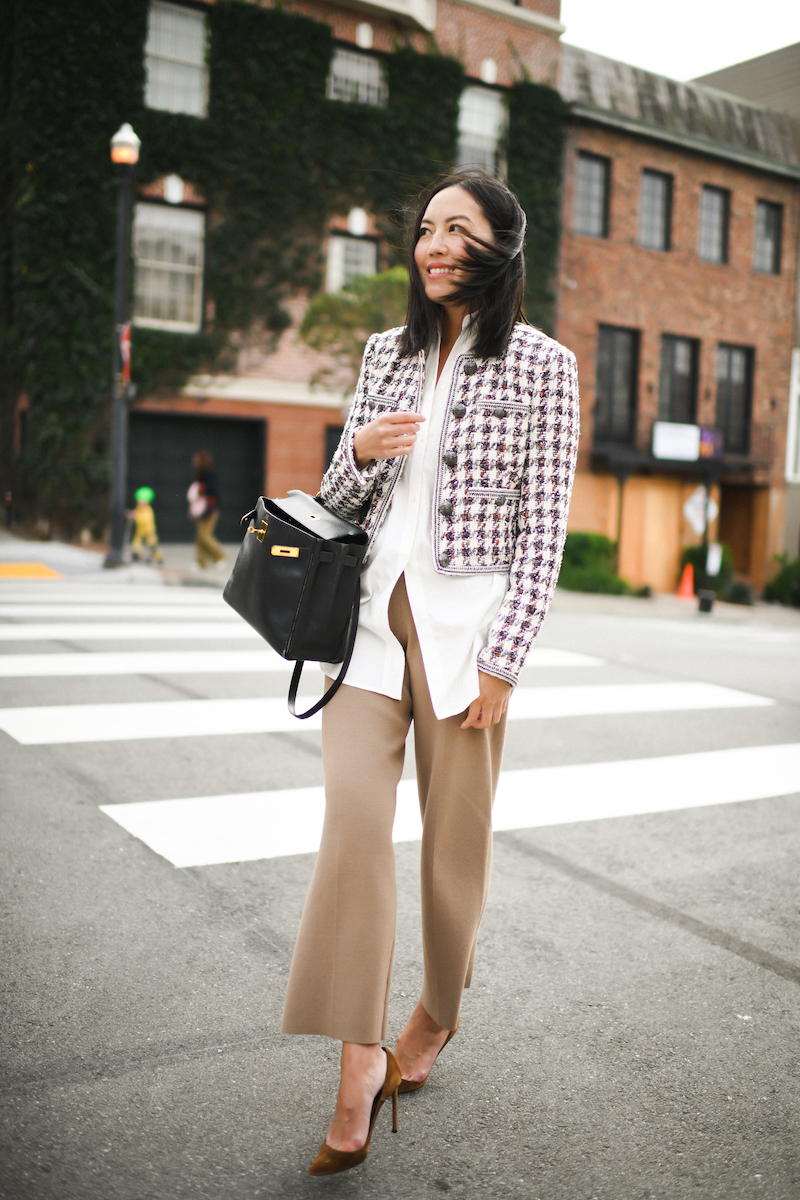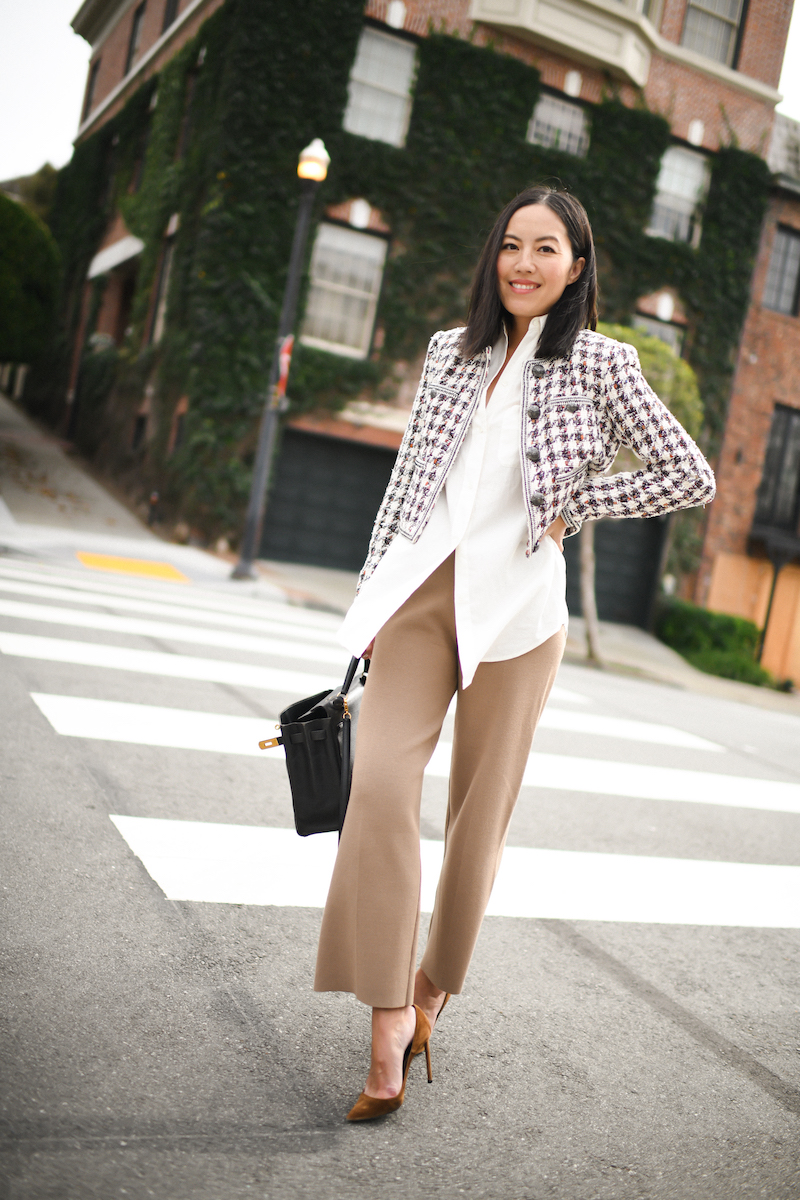 Playing with proportions in today's outfit and making the most of my favorite jacket this season!
It's hard to believe that we're heading right into Halloween weekend, which to me always feels like the start of the holiday season. It's going to feel like go-go-go until the new year! We would love for time to slow down because we are just loving our time with Kellan and Lucia right now!
Hope you're having a great week!
***
Cropped tweed jacket (here; last seen here)
White shirt (old; similar here)
Pants (old; similar here)
Heels (old; similar here)