Handwoven
October 13, 2022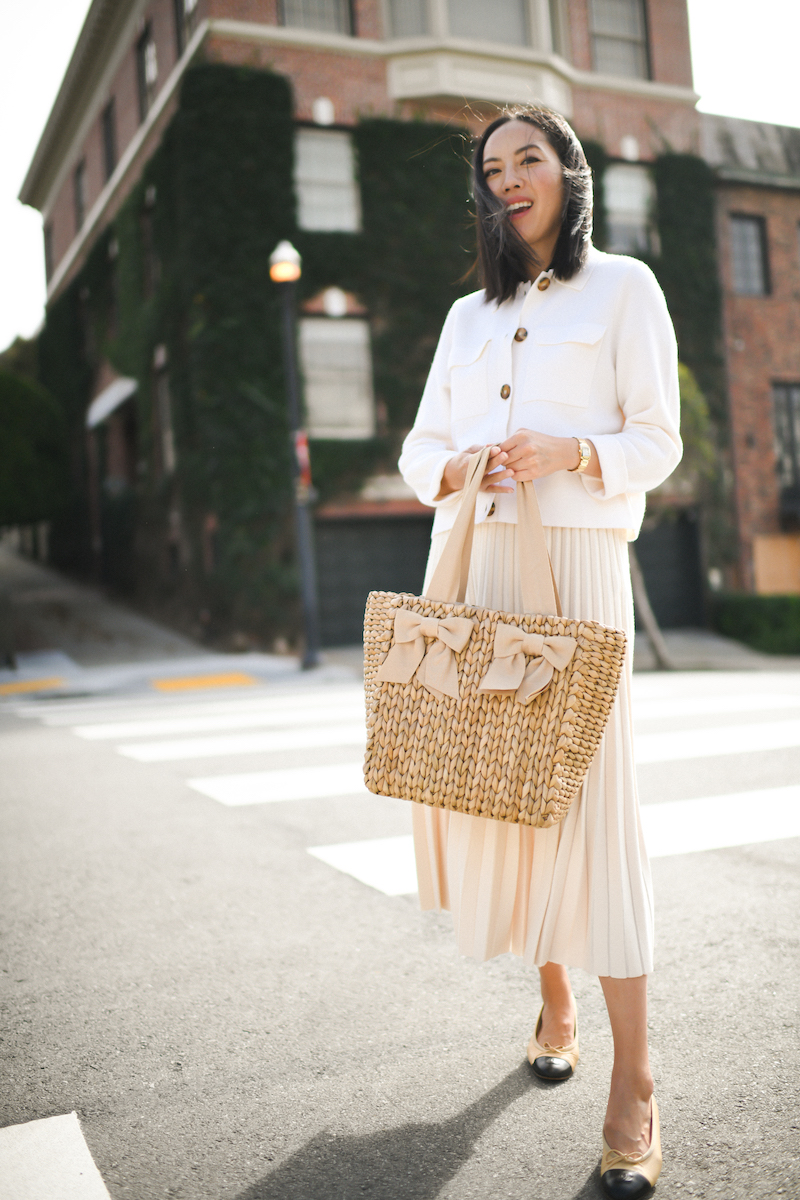 Good morning and happy Thursday!
We made it over the mid-week hump! Kellan has been an incredible night sleeper for several months now (we are so lucky!!) but his naps are still contact naps. He naps so well when he's being held, of course. And he naps maybe 20 minutes when we put him down. So it's been a real juggle unless I have him in the carrier for nap (which I limit to once per day).
Sigh.
However, it's just a phase and one I'm (secretly) happy to indulge.
Hope your week is going well, thanks for stopping by!
***
Cardigan (here)
Skirt (similar styles here, here and here)
Handwoven bag (here)
Flats (Chanel)
Watch (Cartier)
Wishlisting: