Leather & Leopard
October 17, 2022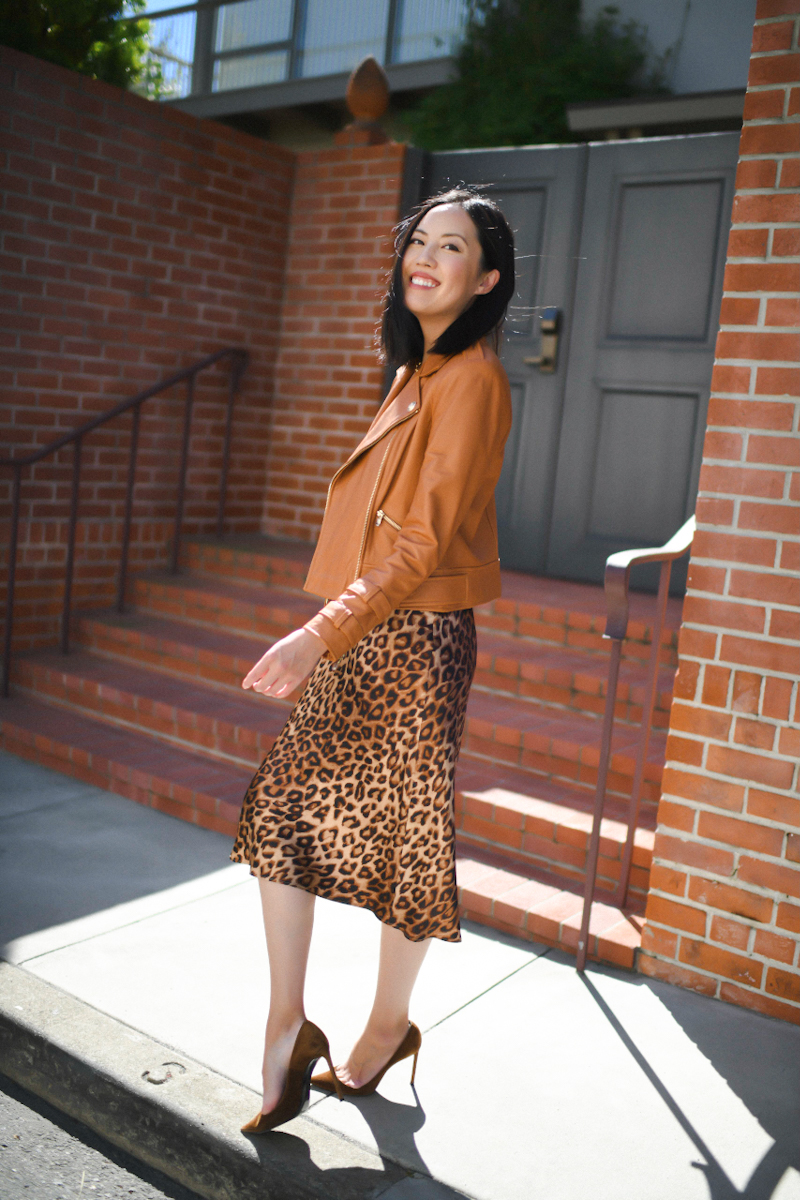 We kept busy this weekend: between Lucia's sports activities, family walks, playground time and a 5 month old's nap and feeding schedule, my husband and I sometimes feel like we're playing an extended game of tag (you're it!)… Except we're both always "it" in this version of the game.
We are so grateful that Kellan is a great nighttime sleeper because it gives us the recharge we need for the next day's game.
Happy Monday! Hope your week starts off well!
***
Leather jacket (here; similar here for less)
Silk slip dress (here)
Heels (similar here)