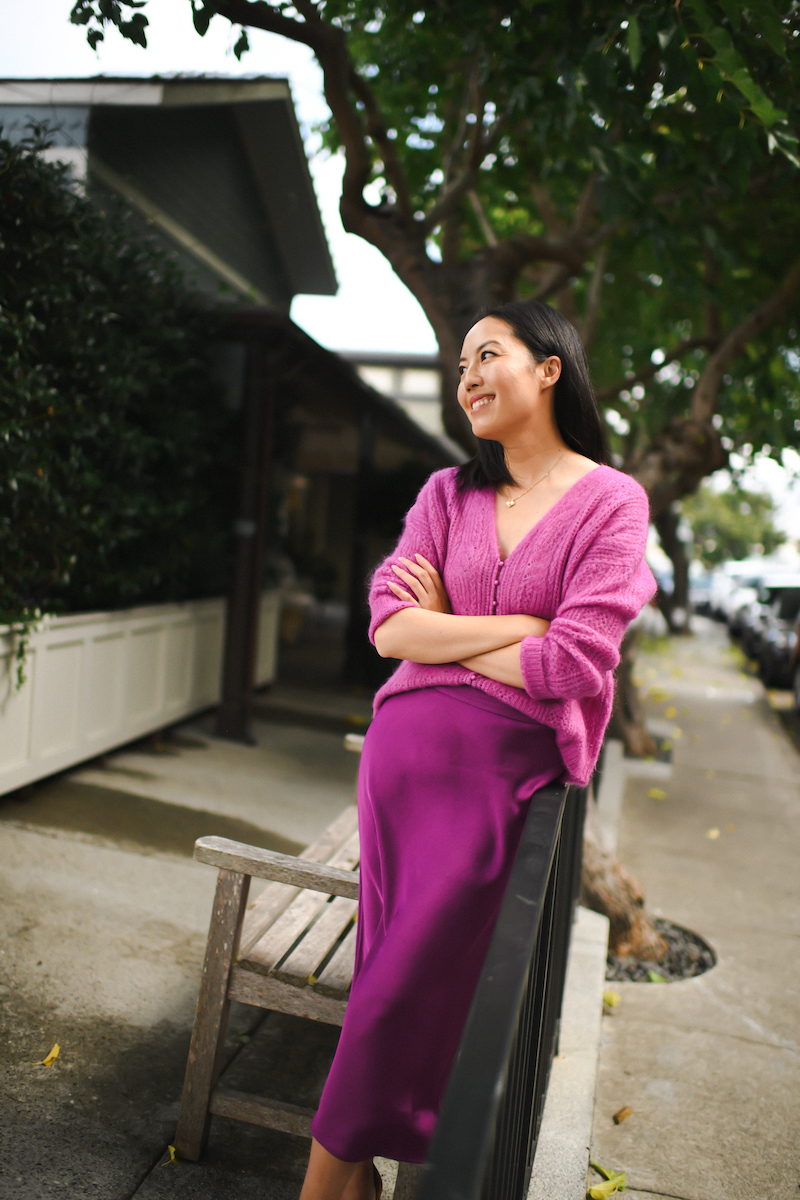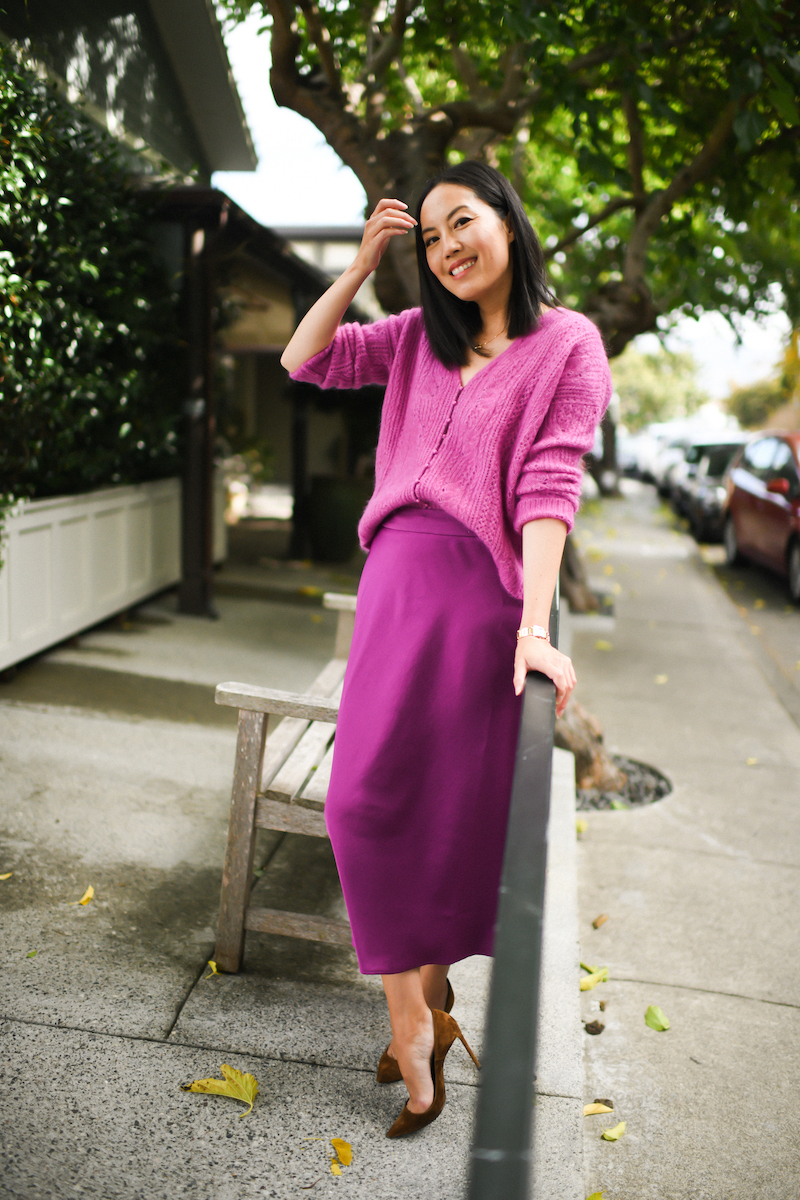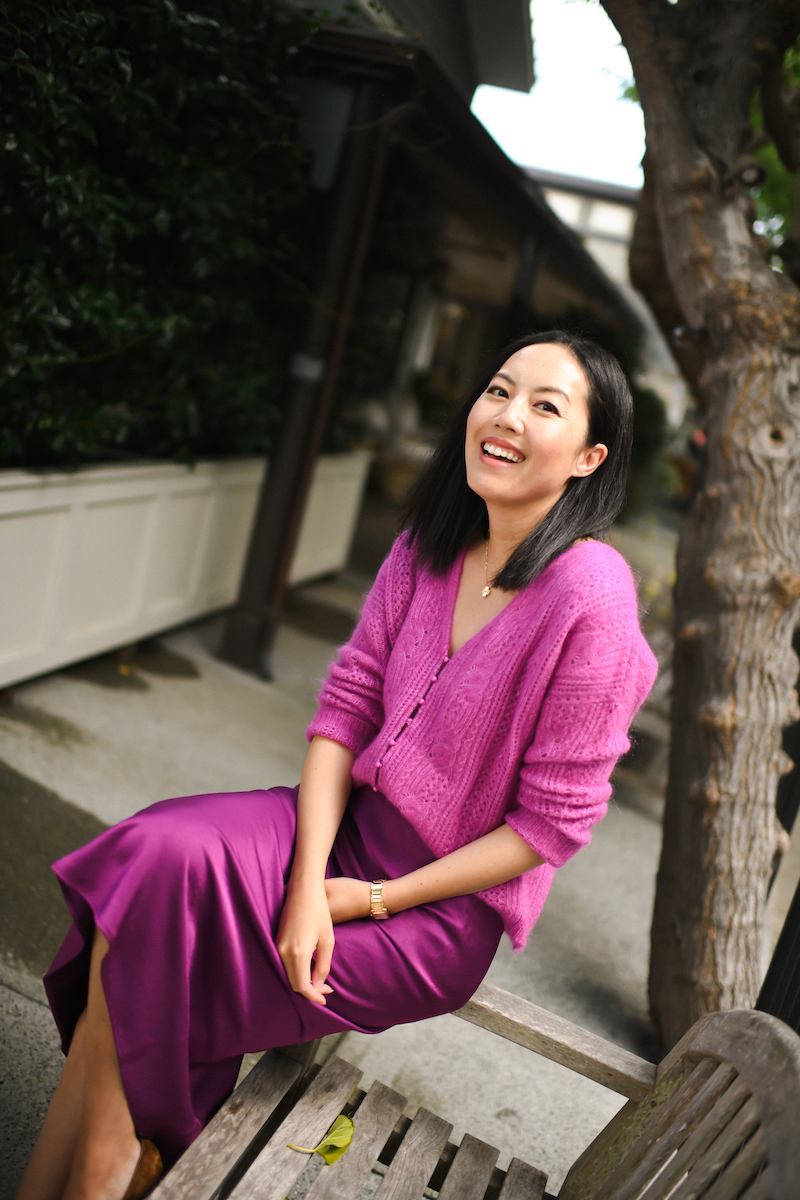 My color kick continues… although to be fair, I have worn bright colors before! Like this hot pink set here; this colorblock of red and hot pink here and another variation here; and the same red skirt seen 6 years later here. Today's purple reminds me of Phalaenopsis orchids – flowers we used in our wedding over 13 years ago!
Hope your week is off to a great start!
PS: My favorite olive trousers you've seen me wear on the blog many times are now 40% off here!
***