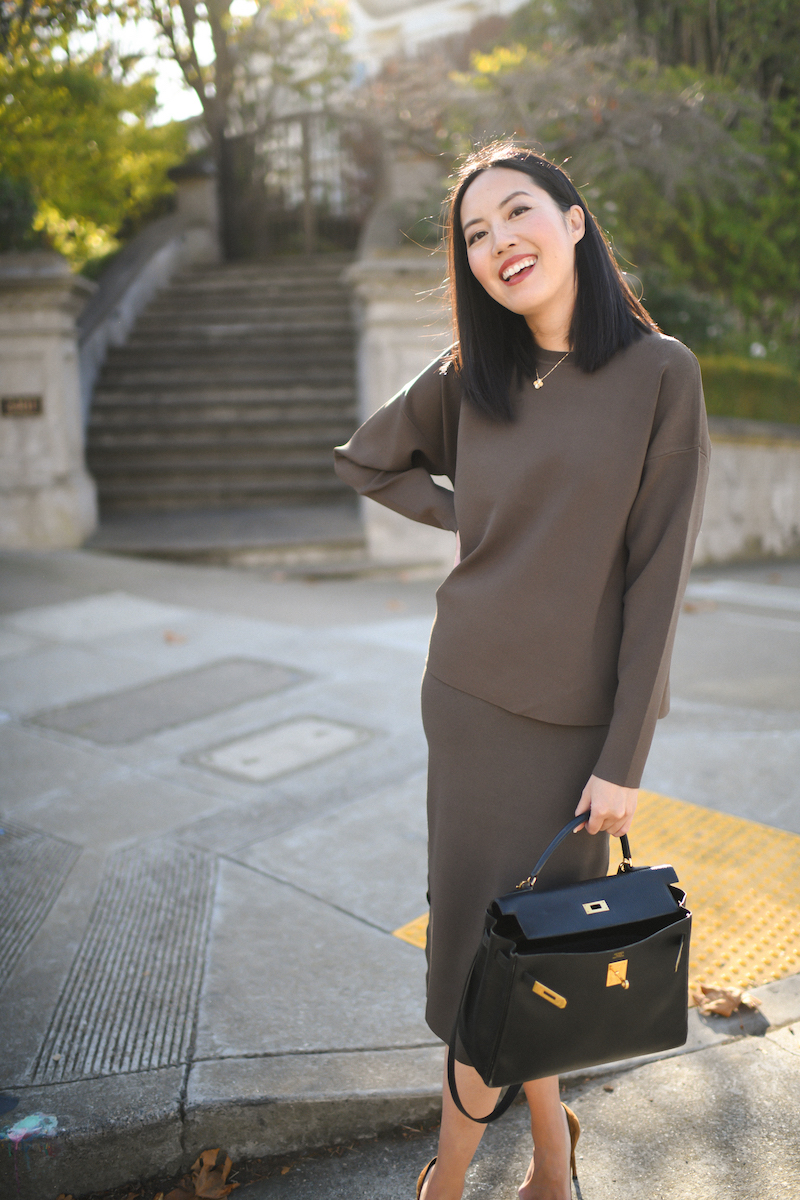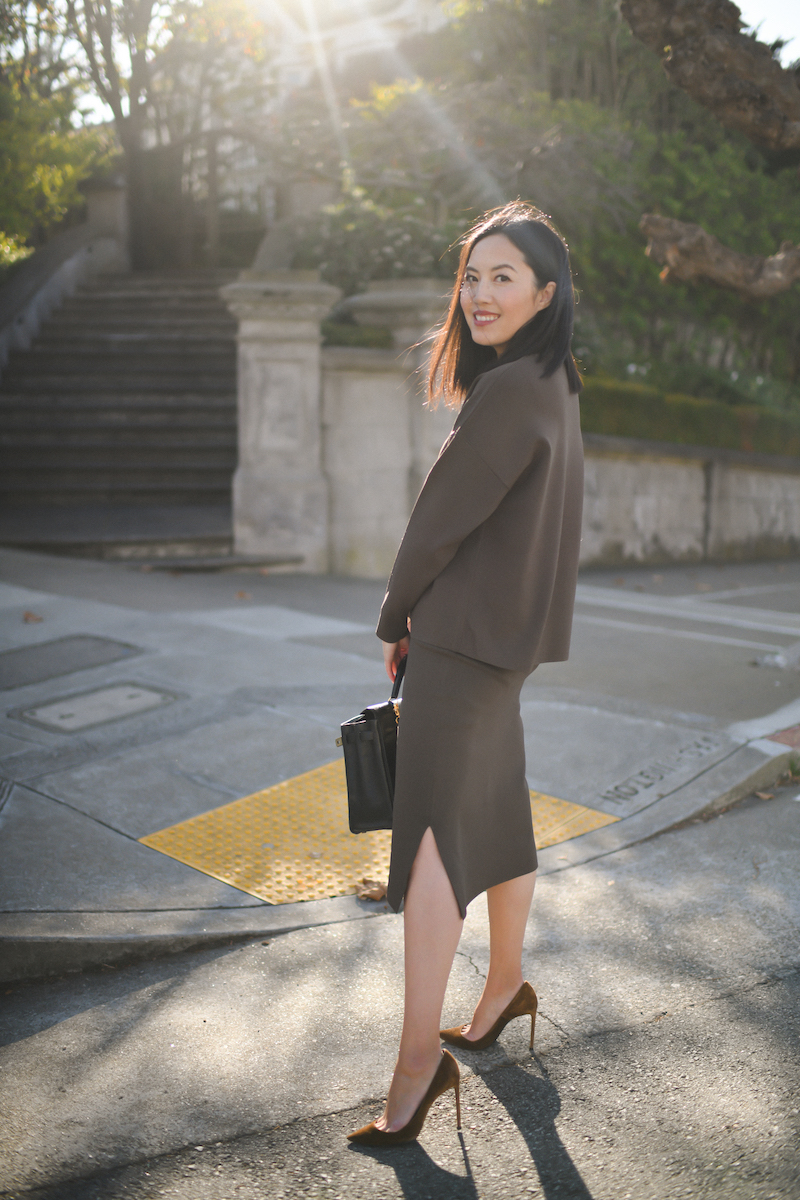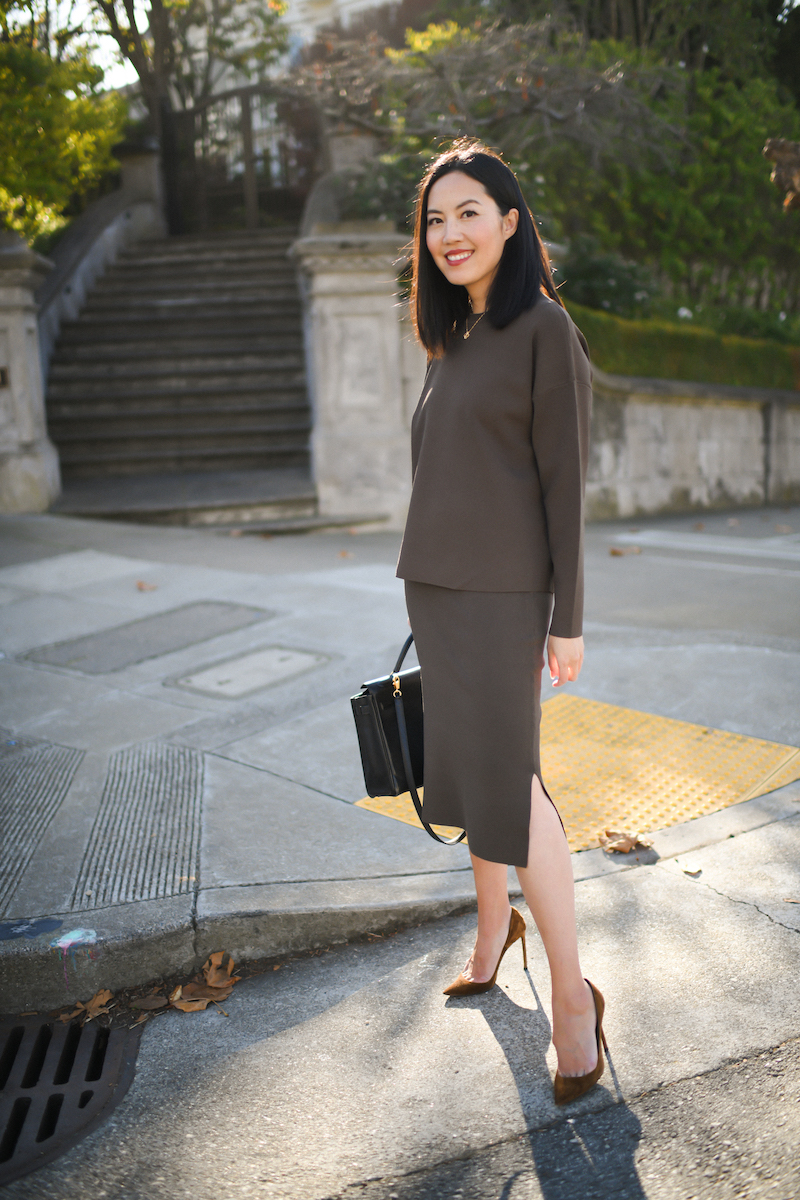 I have a handful of pieces in this jardigan knit fabric – super stretchy and comfortable, and it looks more expensive than it is…that's why I keep coming back for more! I found these two on sale (here and here). I managed to wear the same skirt in the Latte color while pregnant (here).
Hope you're having a great week! Thanks for stopping by.
***
Top (on sale for $75 here)
Skirt (on sale for $115 here)
PS: I would consider this pant or this style pant (both on sale!) if the inseam were longer – they would work really well if you wear prefer shorter inseams!