Velvet and Suede
December 2, 2022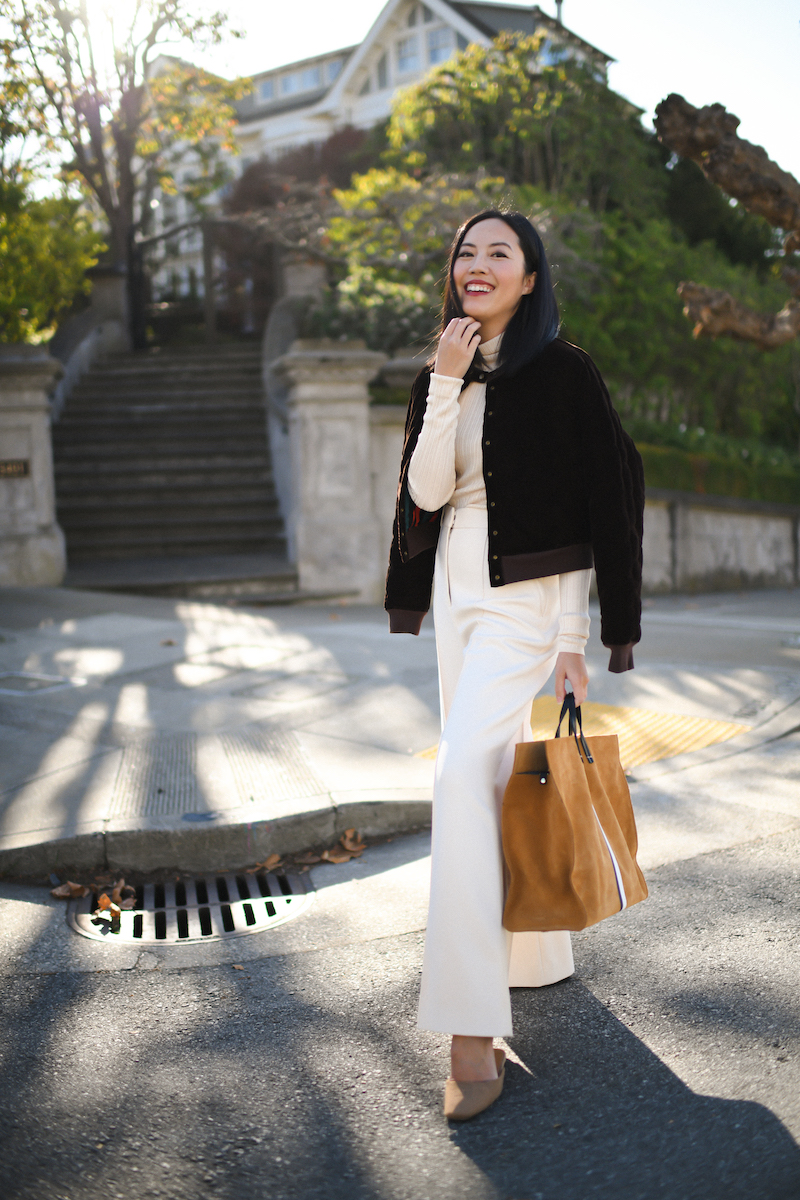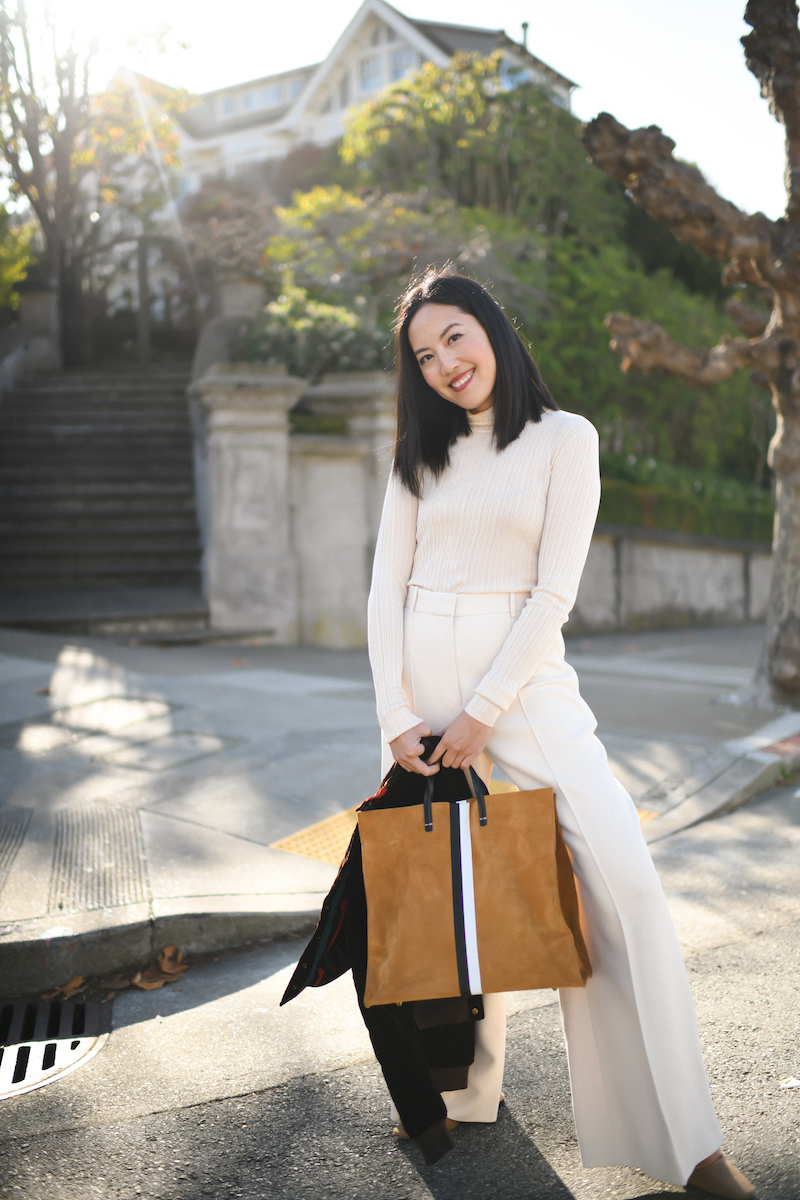 Good morning and happy Friday!
Phew – what a week! The juggle is real… we are feeling it with two kids! A constant game of tag team, except now both of us are pre-occupied at all times. But! We are deliriously happy and Lucia and Kellan are beyond worth it.
PS: This outfit is going to be on repeat, I already know it. And the tote bag is so so playfully chic. It's buttery soft and just scrumptious.
Hope you have a wonderful weekend!
***
Velvet bomber jacket (here)
Turtleneck (on repeat! You've seen me wear this many times – it's such a great layering piece. here and use code 92520 for an additional stackable discount)
Trousers (here; similar here for less)
Tote bag (here)
Mules (here in black)
Designer sale wishlisting: