Happy New Year!
January 2, 2023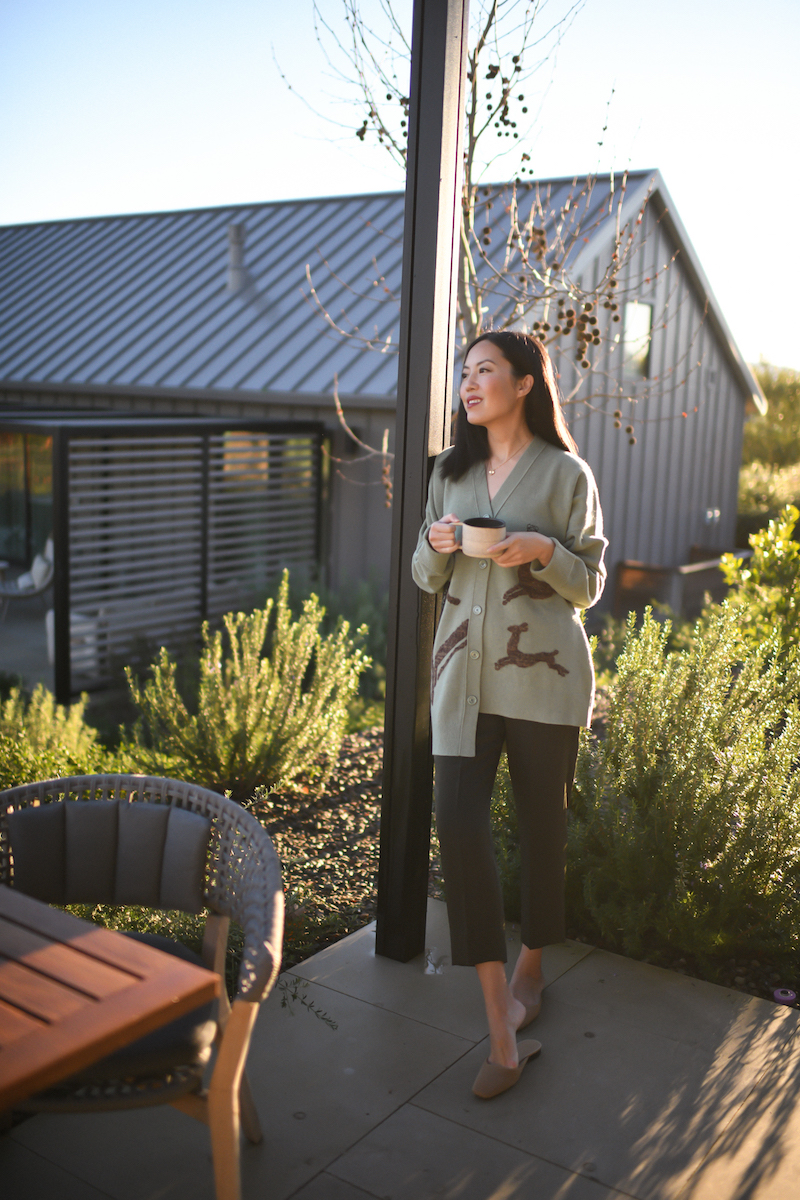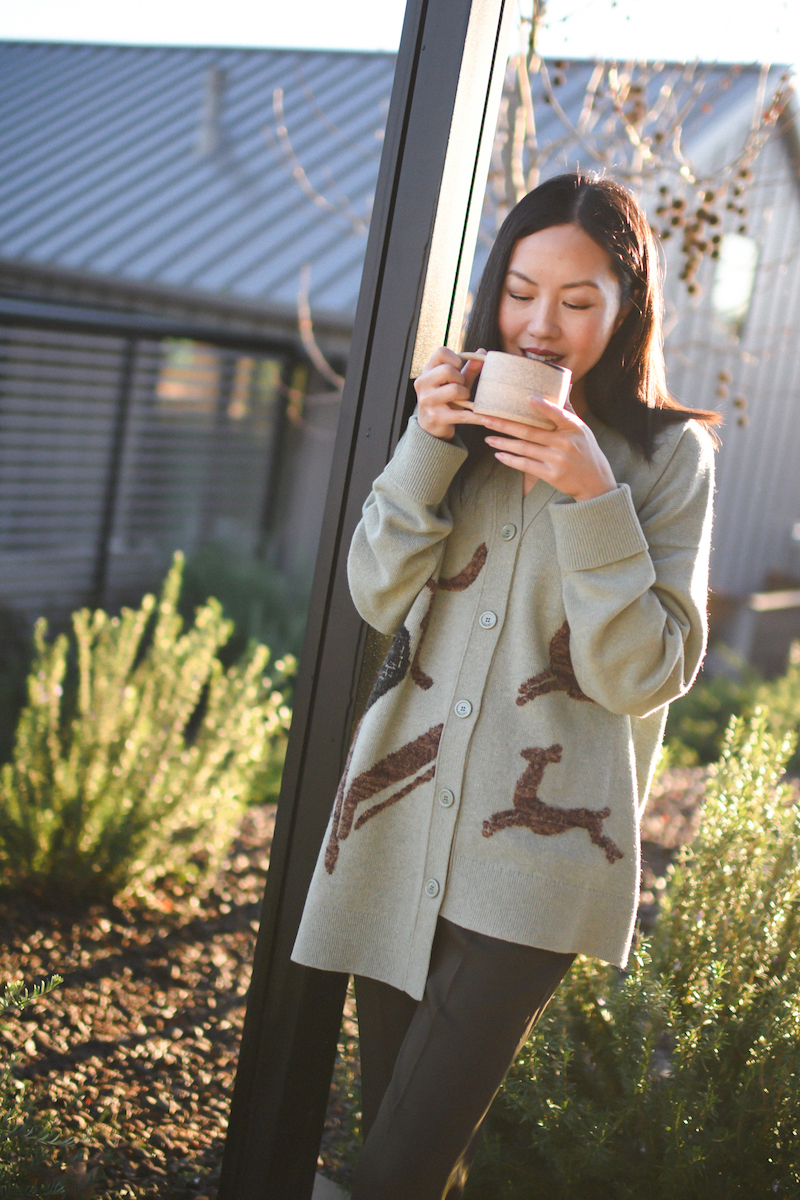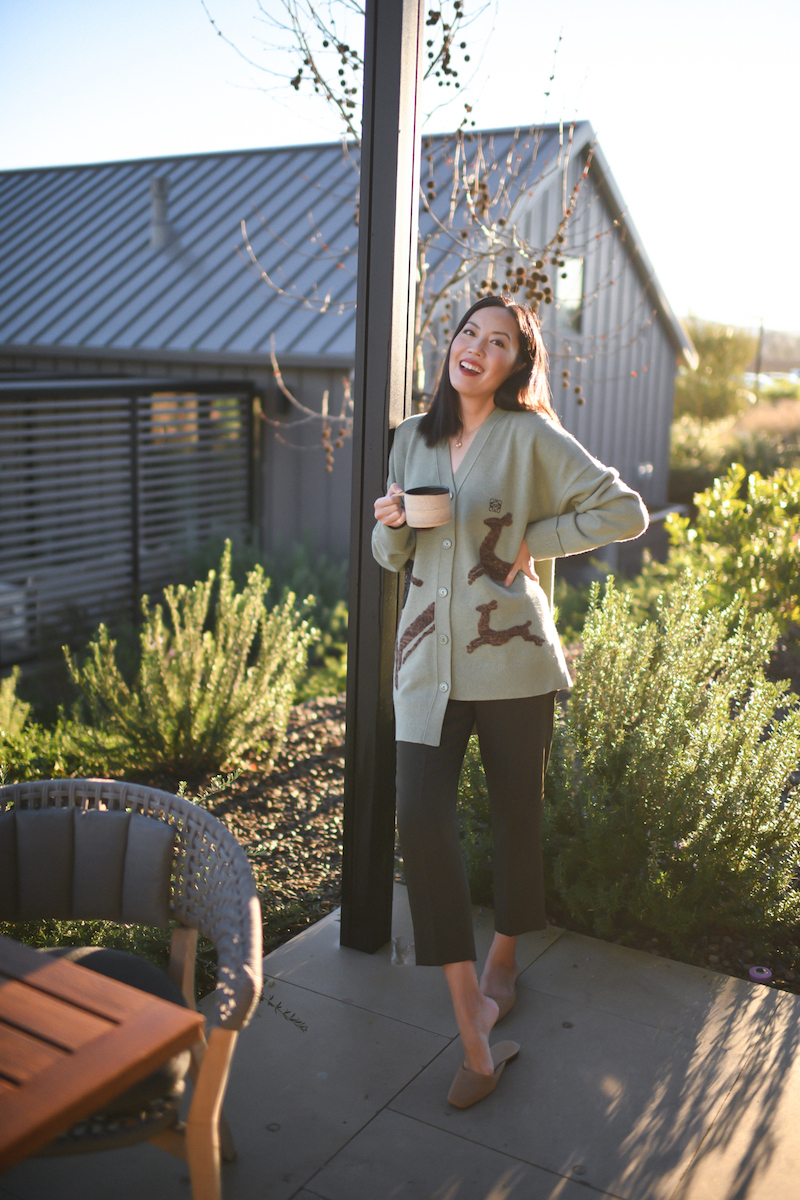 Happy New Year! 2023 – it's hard to believe! This is going to be a big year: for travel, for milestones, for quality family time, for celebrations big and small… we are ready for all of it.
My word of the year: togetherness.
Being together with the people I love, as often as possible. Let's do this, 2023!
Thank you so much for stopping by – your support means the world to me!!! Wishing you health and happiness in the new year. ❤️
***
Trousers (on super sale! Love them – so comfy! here and more colors here)
Cardigan (here, here and here)
Mules (here in black)