Stanly Ranch
January 4, 2023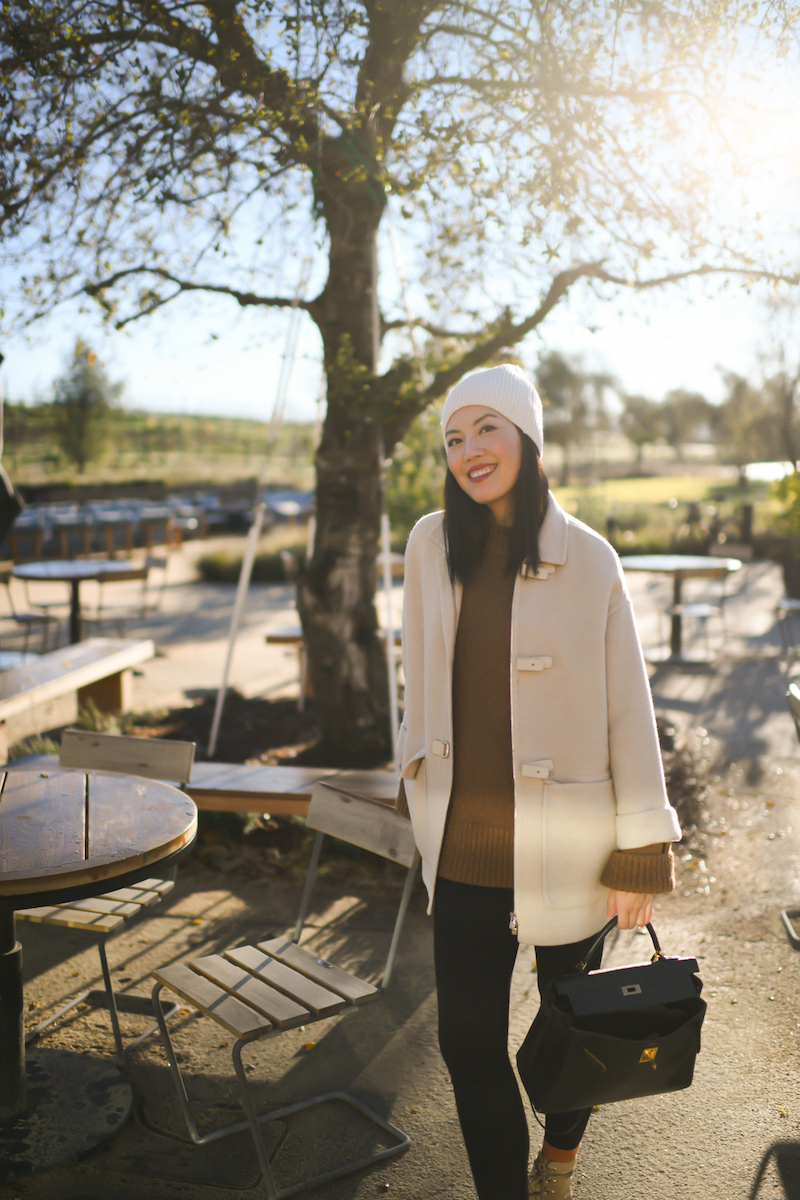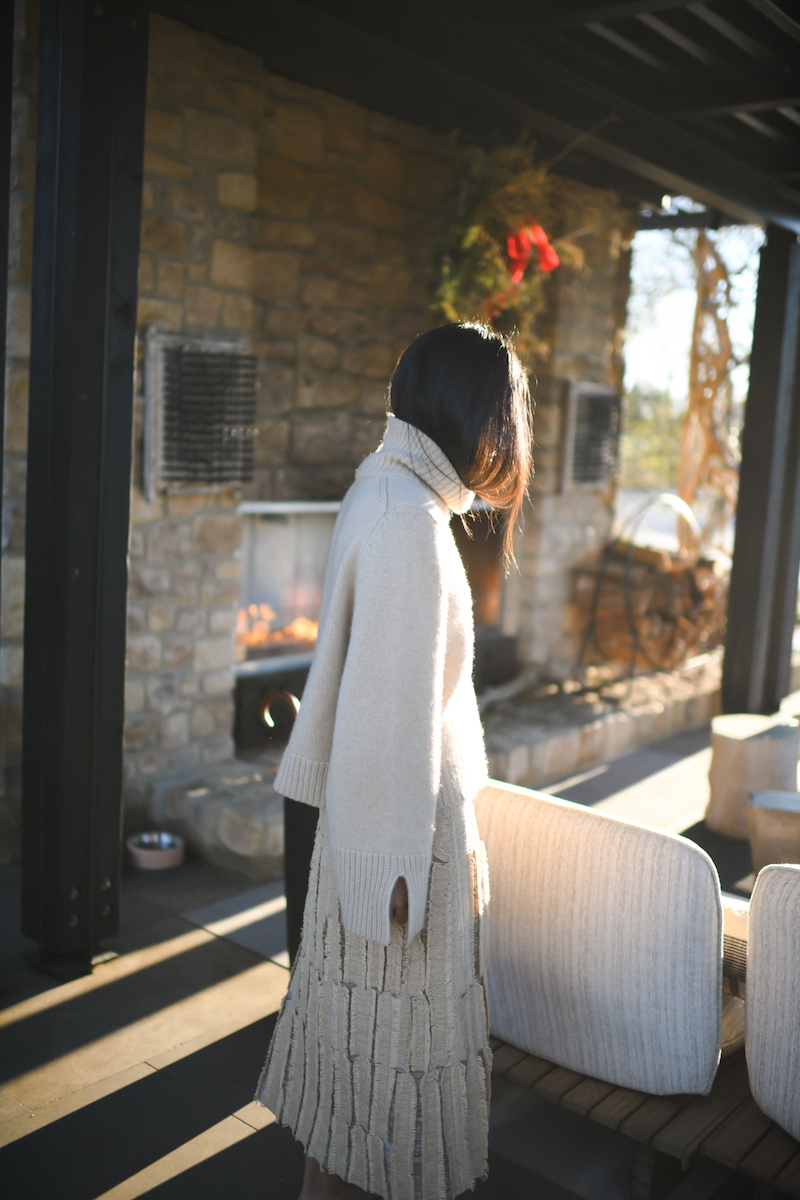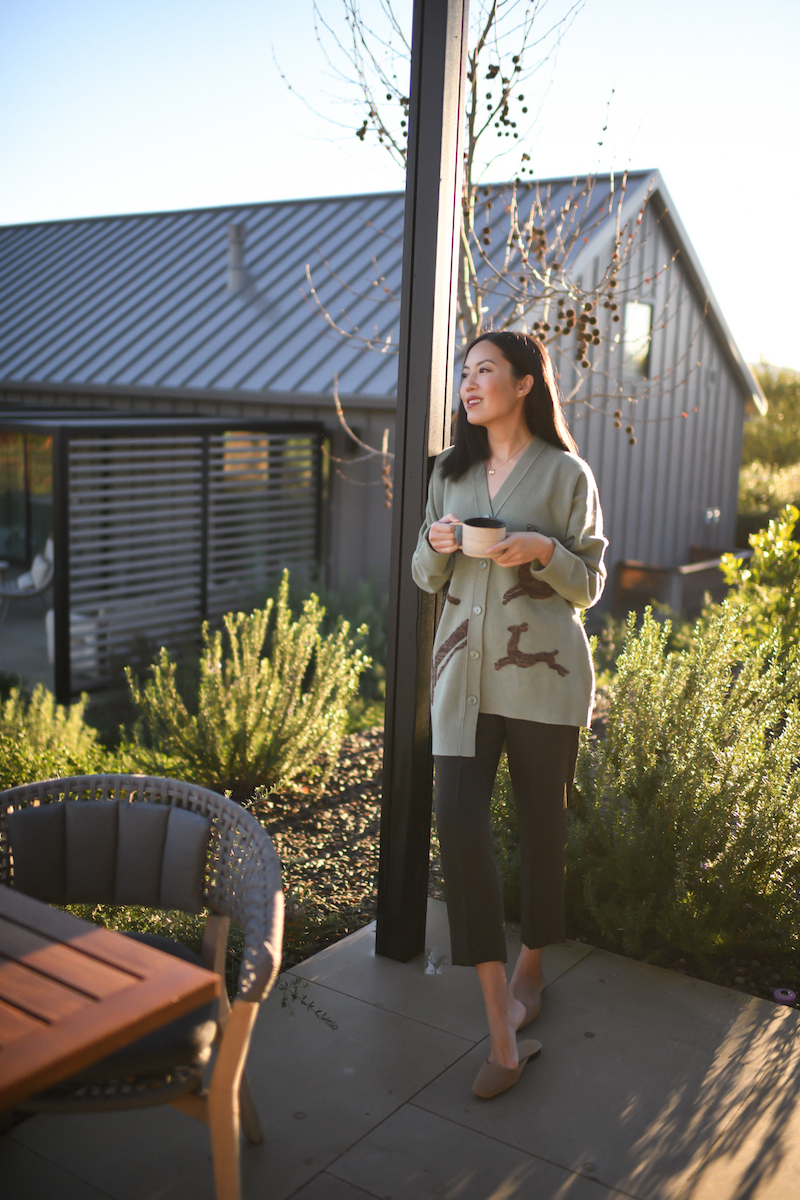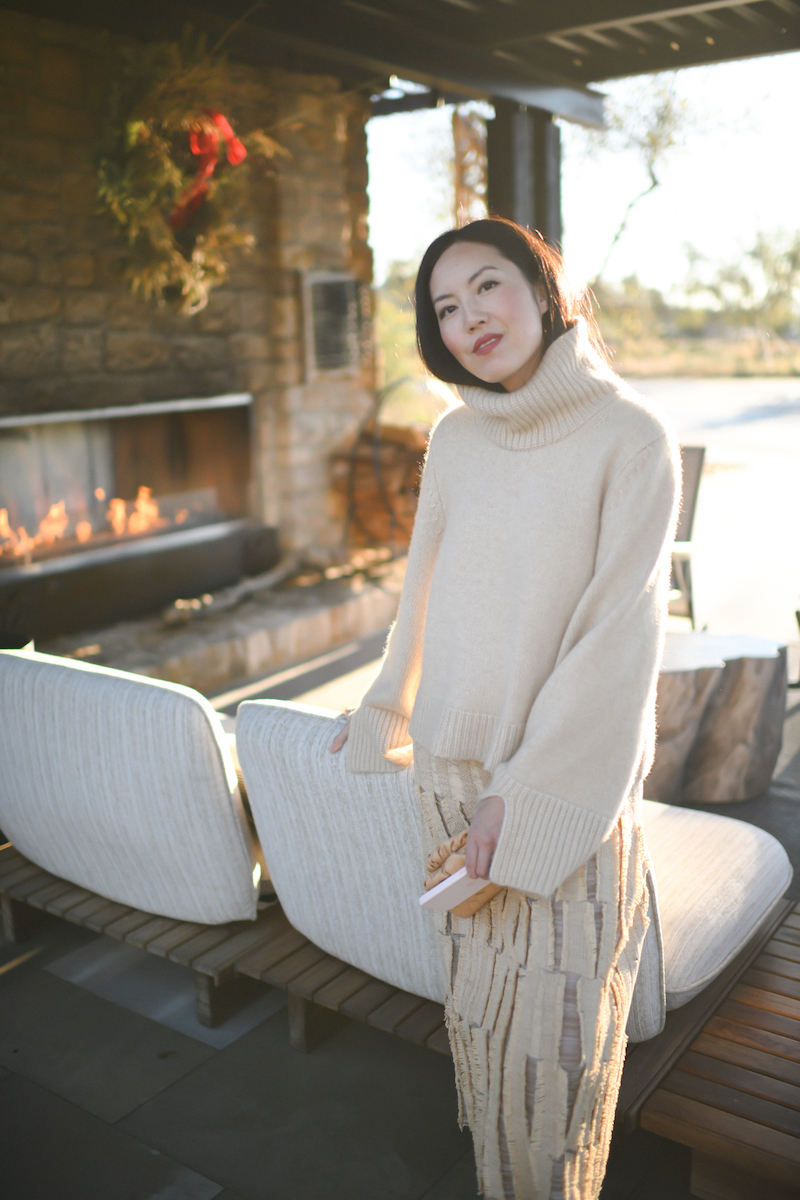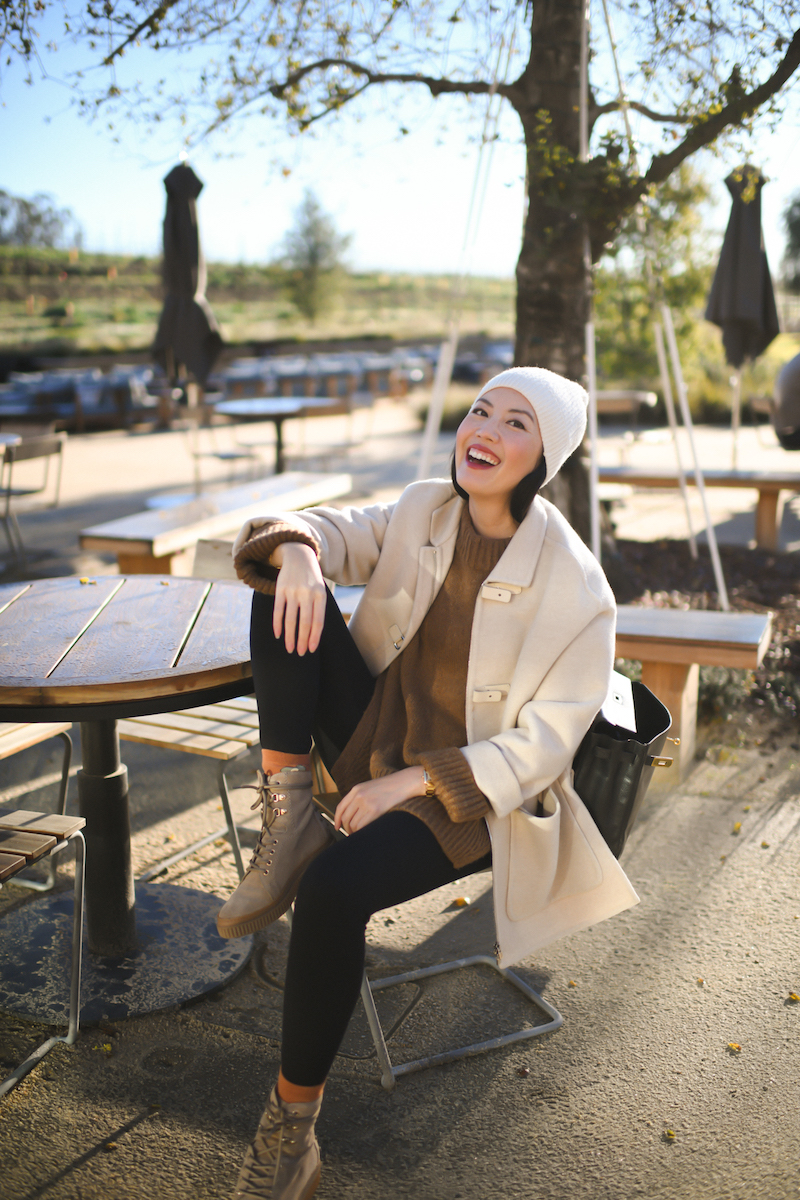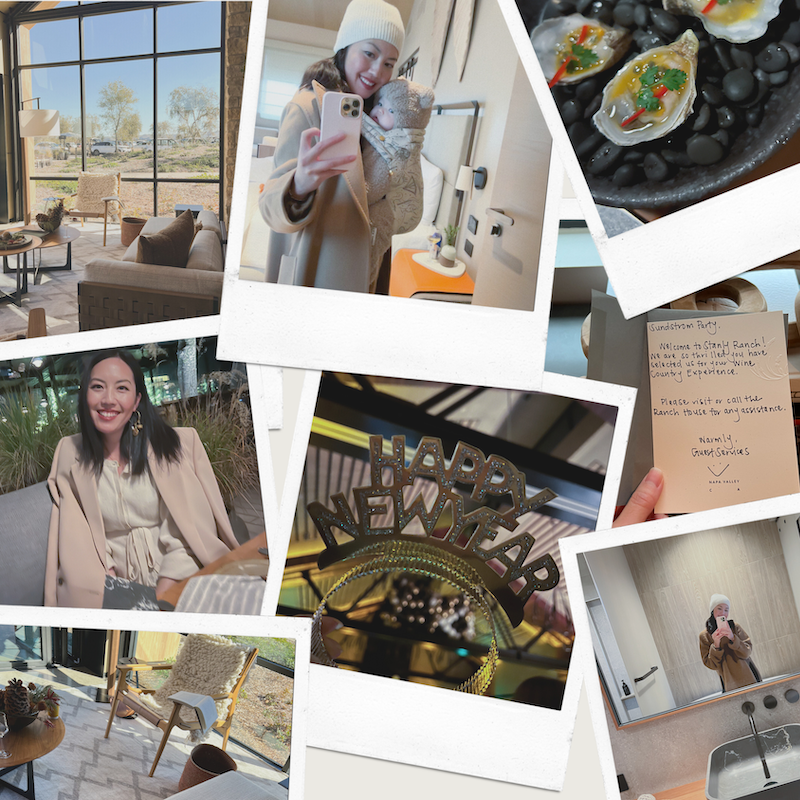 New Years' weekend memories still fresh in my mind:
Checking in at the gorgeous Stanly Ranch, an Auberge resort in Napa, after grabbing lunch at Oxbow Market
Lucia swimming in the *huge* perfect pool – love how much she loves the water
My parents and I walking the grounds together with Kellan, admiring the vineyards and wide open space
New Year's Eve date night with the husband at Bear restaurant, 8 delicious courses – such a beautiful restaurant!
Followed by their NYE party steps away in the Garden House. Ringing in the New Year with a champagne toast!
Morning coffee on our patio, so peaceful
Playing Five Crowns with my parents around the coffee table and taking family photos together just before checking out. Full hearts, happy memories.
It was special way to kick off 2023 – that's for sure!
***
Brown sweater (here)
Ivory jacket (old by Loro Piana)
Leggings (here)
Boots (old by this brand found a similar one here)
Ivory turtleneck (here; similar styles for less: here, here and here)
Skirt (here)
Mules(here in black)
Sage green cardigan (here, here and here)
Olive trousers (on super sale! Love them – so comfy! here and more colors here)
Mules (here in black)
From polaroids:
Blazer (here)
Ivory cardigan (here)
Kellan's baby cold-weather teddy suit (we use this anytime we are outdoors, which is A LOT. so worth it! here)