L A T E L Y
February 27, 2023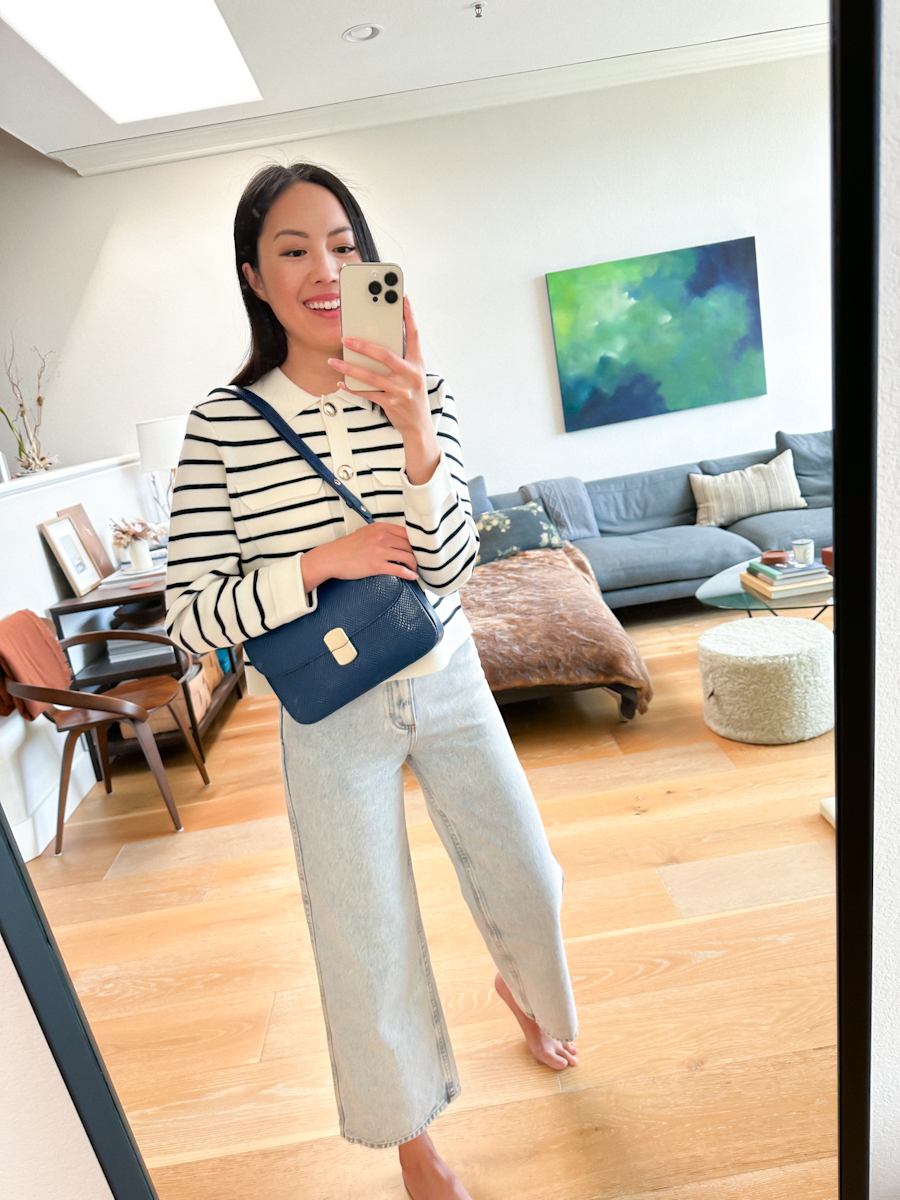 .01
Love love this cardigan so much, it's the perfect cropped length and so easy to throw over spring dresses or wear buttoned up with trousers or jeans.
***
Cardigan (here)
Jeans (here; last seen here)
Purse (here)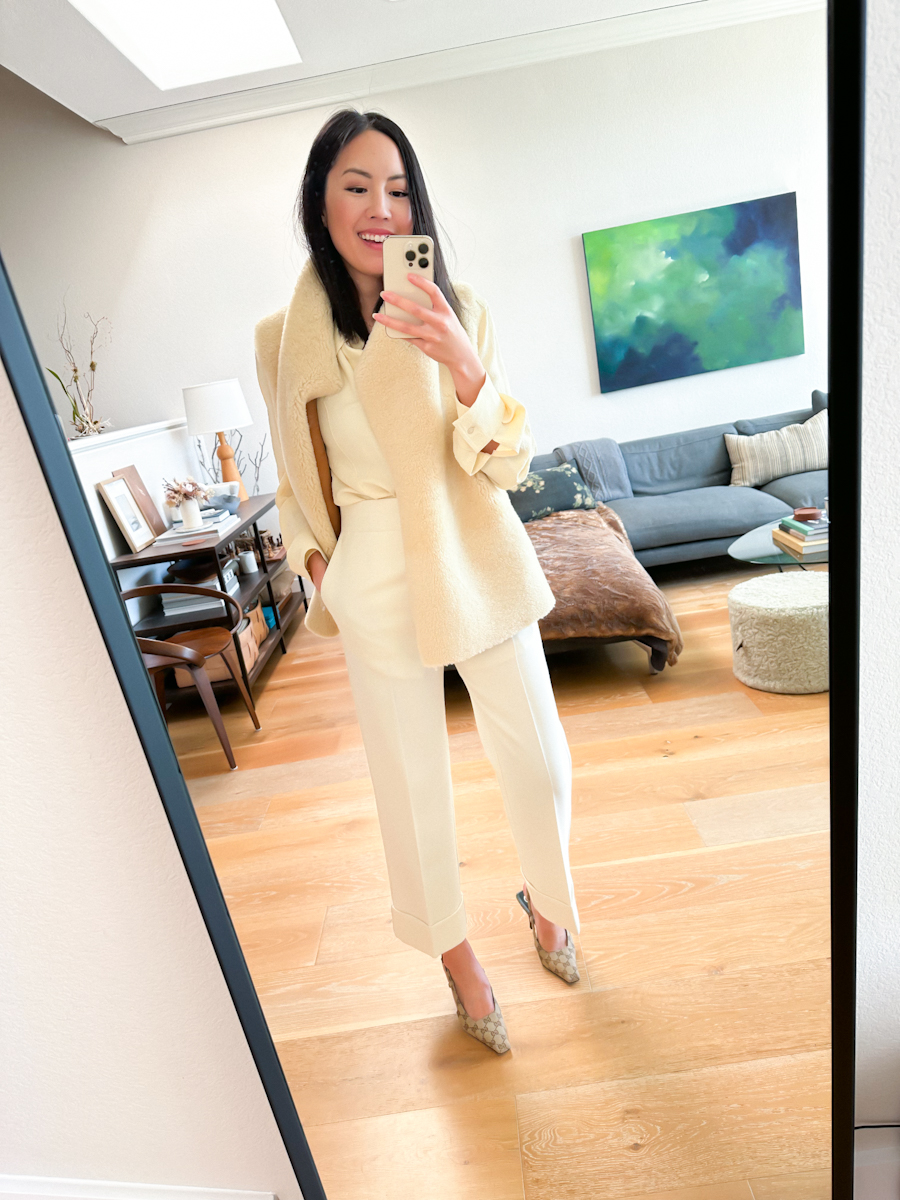 .02
A color combination I will always choose.
***
Trousers (here)
Blouse (here)
Shearling gilet (here; last seen here)
Slingback pumps (here)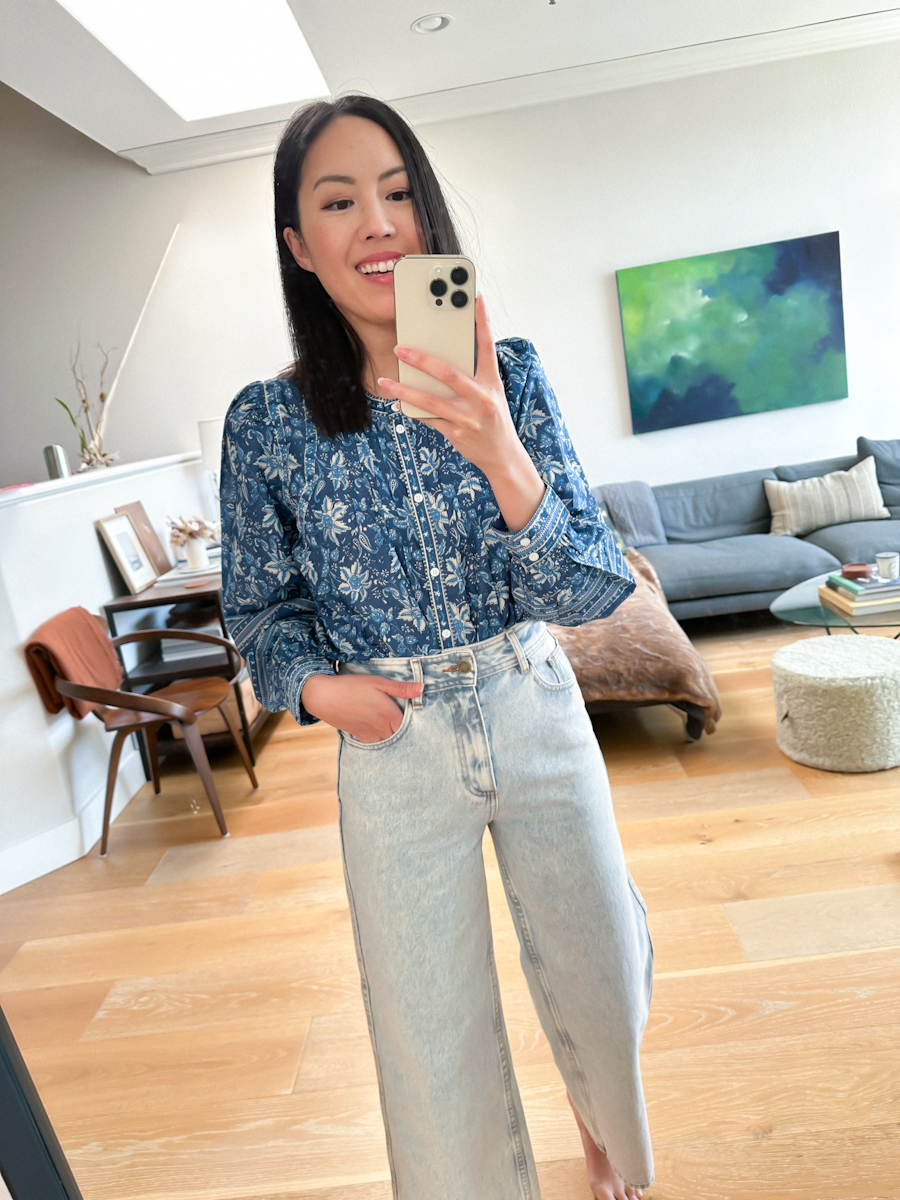 .03
Prettiest blue print blouse and my latest favorite wash in denim.
***